Doug Marcaida bio: age, background, wife, injury, military service
Martial arts shows and films have kept us glued to our screens for quite a while. We all love our doses of kung-fu, Taekwondo, Jujitsu, and other iterations of the fast-paced action. As a martial arts fan, you have probably come across the name Doug Marcaida, and if not, you have come across his reality show, Forged in Fire, where he sits on the judges' panel.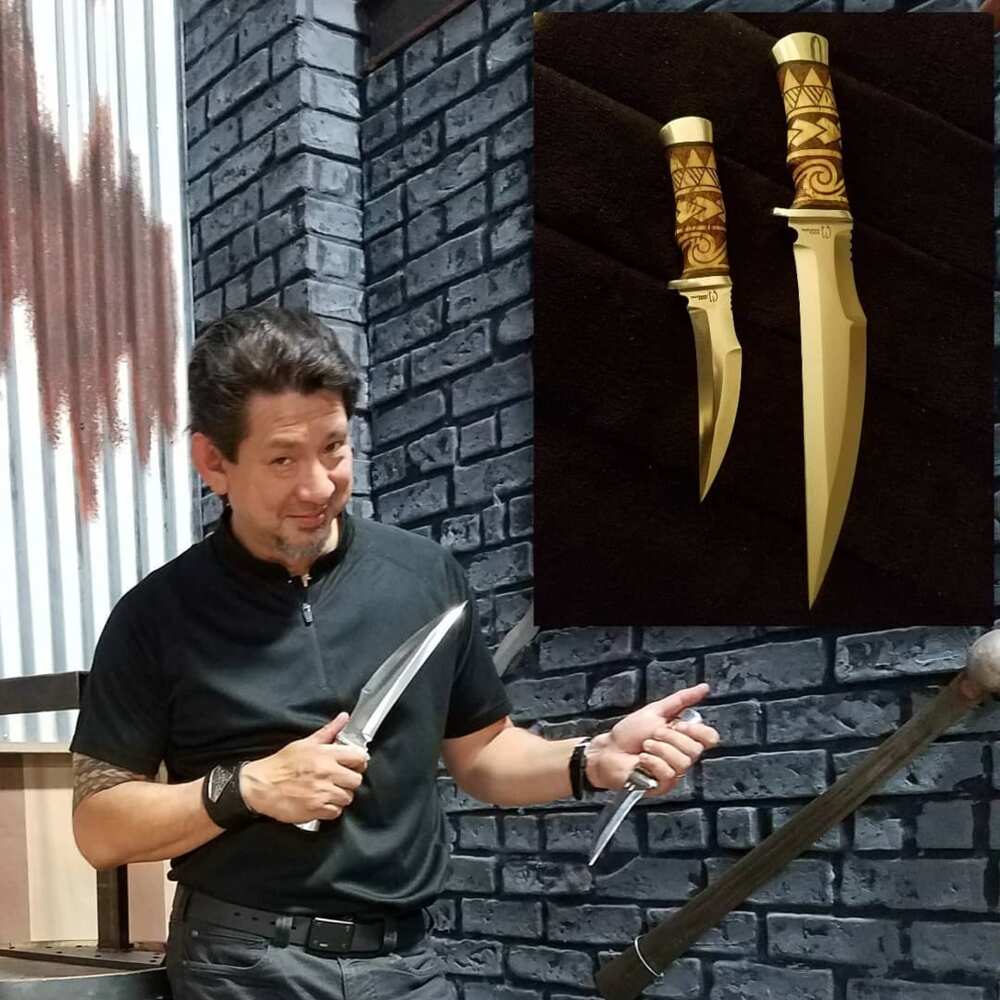 In this article, we have covered the following aspects:
Overview
Profile summary
The story behind Forged in Fire Doug Marcaida
Who is Doug Marcaida wife?
Doug Marcaida military service and career life
Doug Marcaida injury
Go ahead and learn every little detail about this famous martial artist.
1. Overview
There is barely any information regarding Doug Marcaida age since the martial artist has kept his personal life under wraps for long. Doug Marcaida nationality is American, and he is of Filipino ethnicity and origin. Keeping one's personal life a secret while being in the limelight is an impeccable feat but one which the reality show judge has managed to achieve. This secrecy means that there is very little information about Doug Marcaida background including his childhood, early life and marriage. Find out the lesser-known details about Doug Marcaida including his service in the military, weapons companies as well as modern films.
2. Profile summary
Age: Not disclosed
Nationality: American
Ethnicity: Filipino
Height: 5 feet 8 inches
Profession: TV personality
Spouse: Not disclosed
Residence: Rochester, New York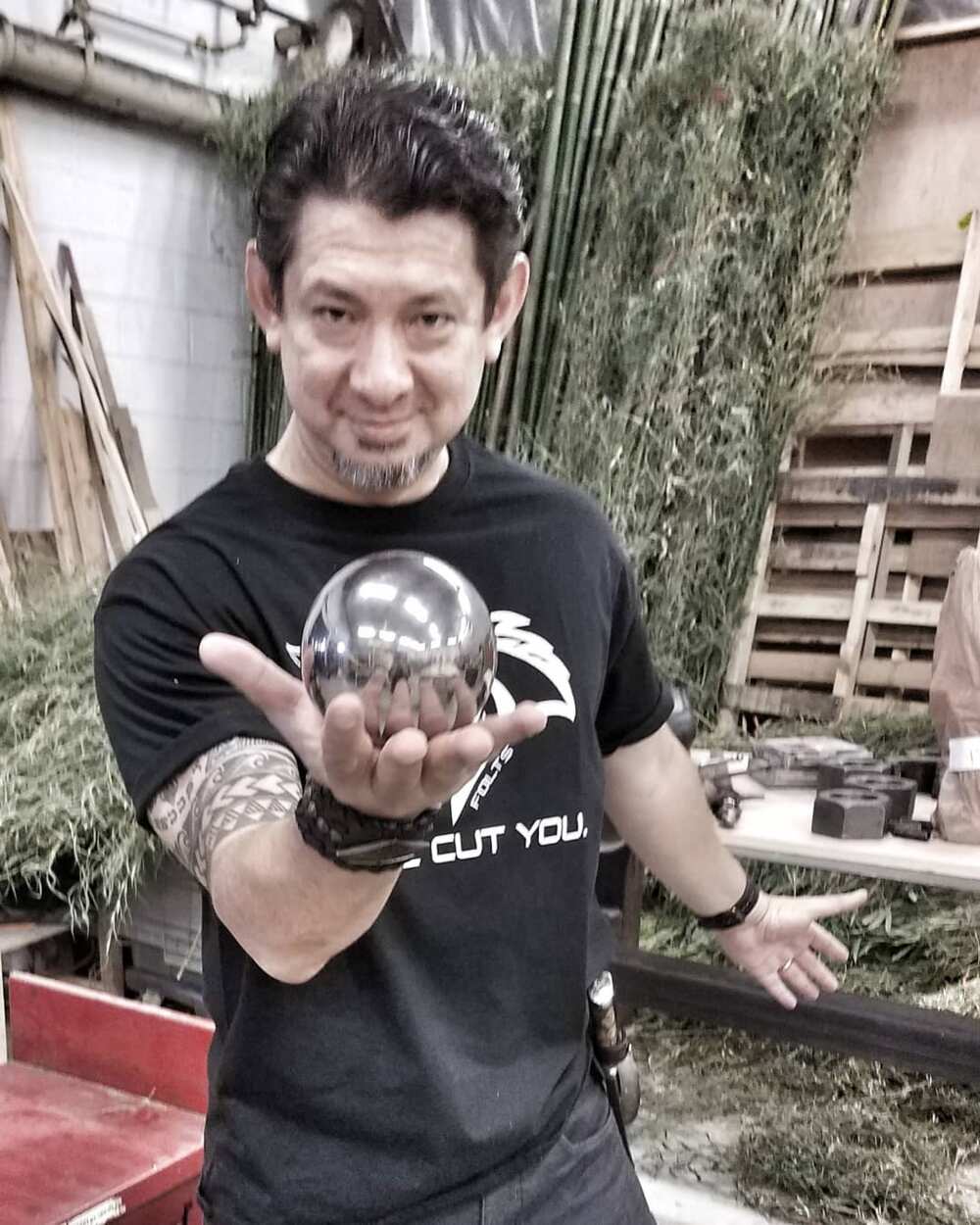 READ ALSO: Sophia Miacova bio: age, height, name change, boyfriend
3. The story behind Forged in Fire Doug Marcaida
In mid-2015, the History Channel began airing a show called Forged in Fire. In the reality series, contestants face off in a battle to forge blades and are evaluated based on the end product's ability to cut, effectiveness and ease of use. He is among the judges and uses his extensive fighting skills and tactical prowess to rate and rank the contestants as well as give his professional opinion regarding the forged weapons. The show has a huge fan base and has run for more than four seasons.
The success of the series led to the development of a spinoff. The new show was named Forged in Fire: Cutting Deeper, and followed the premise of the first show. Competing blacksmiths would forge weapons and be mentored by the judges.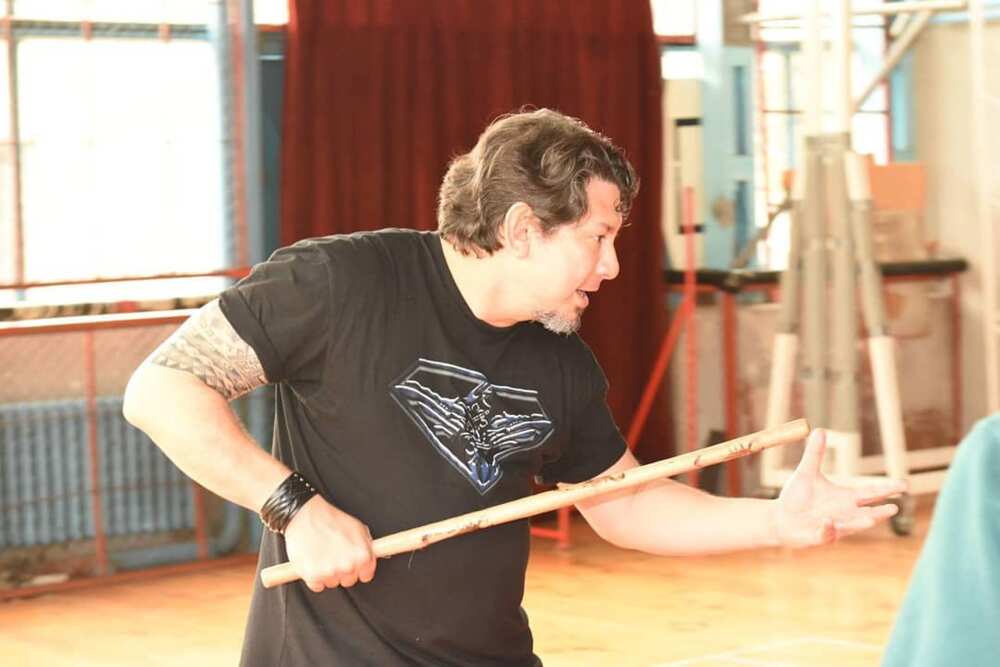 4. Who is Doug Marcaida wife?
The reality show judge has managed to keep his personal life very private. There is no information regarding his wife. However, he is a father to three sons whose pictures he posts on occasion on his social media pages.
READ ALSO: Zahra Elise bio: age, height, race and hot pictures
5. Doug Marcaida military service and career life
The weapons expert has a great career having been a military contractor as well as weapons designer with Fox knives Italy. He developed his interest and skill in weapons during his stint in the US military. He initially focused on a version of martial arts known as kali whose origin is the Philippines. Kali uses improvised weapons such as sticks and knives and does not have a conventional belt system as opposed to other forms of martial art.
Besides the military service, the weapons expert has worked as a consultant during the development of several Hollywood films such as the 300, Blade and the Bourne franchise. He was selected for this role due to his extensive skill in the art of improvised weapons such as small knives and batons in combat.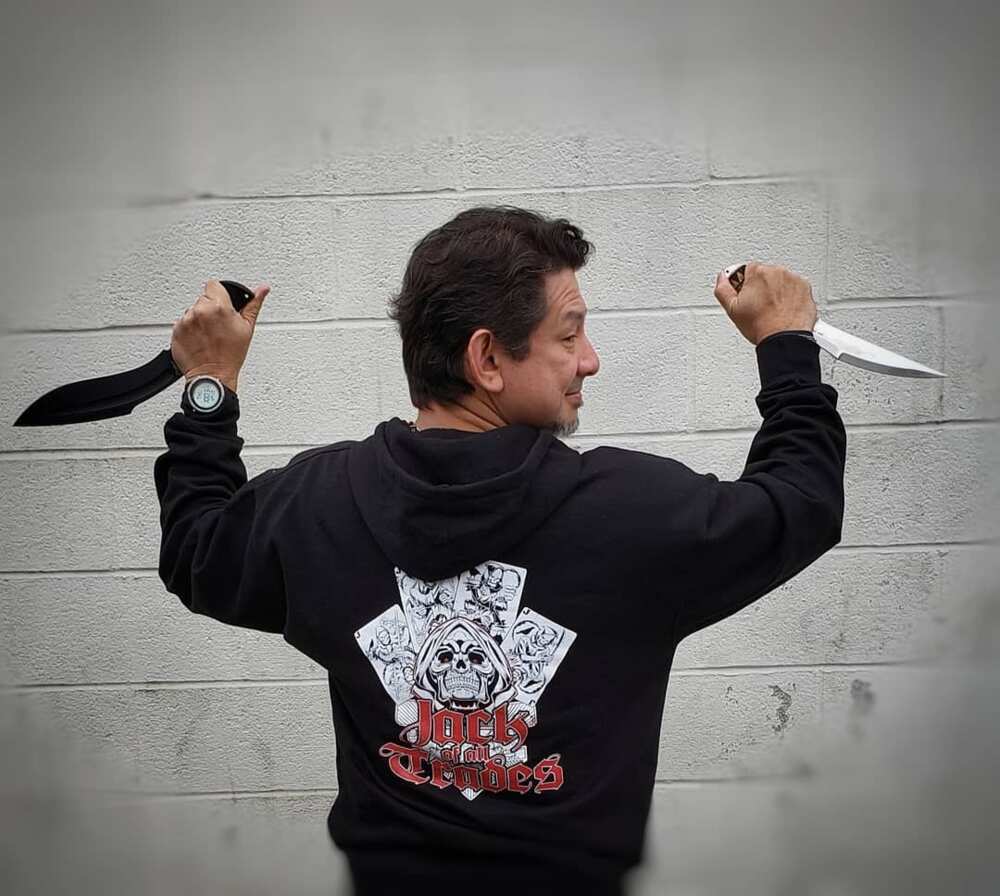 6. Doug Marcaida injury
Most of his fans have been wondering what happened to Doug Marcaida arm. Well, according to a social media post, the reality show judge underwent a surgical procedure after sustaining a minor injury on his right arm while carrying out a test. He attributed this injury to his inability to perform specific tasks on the reality series..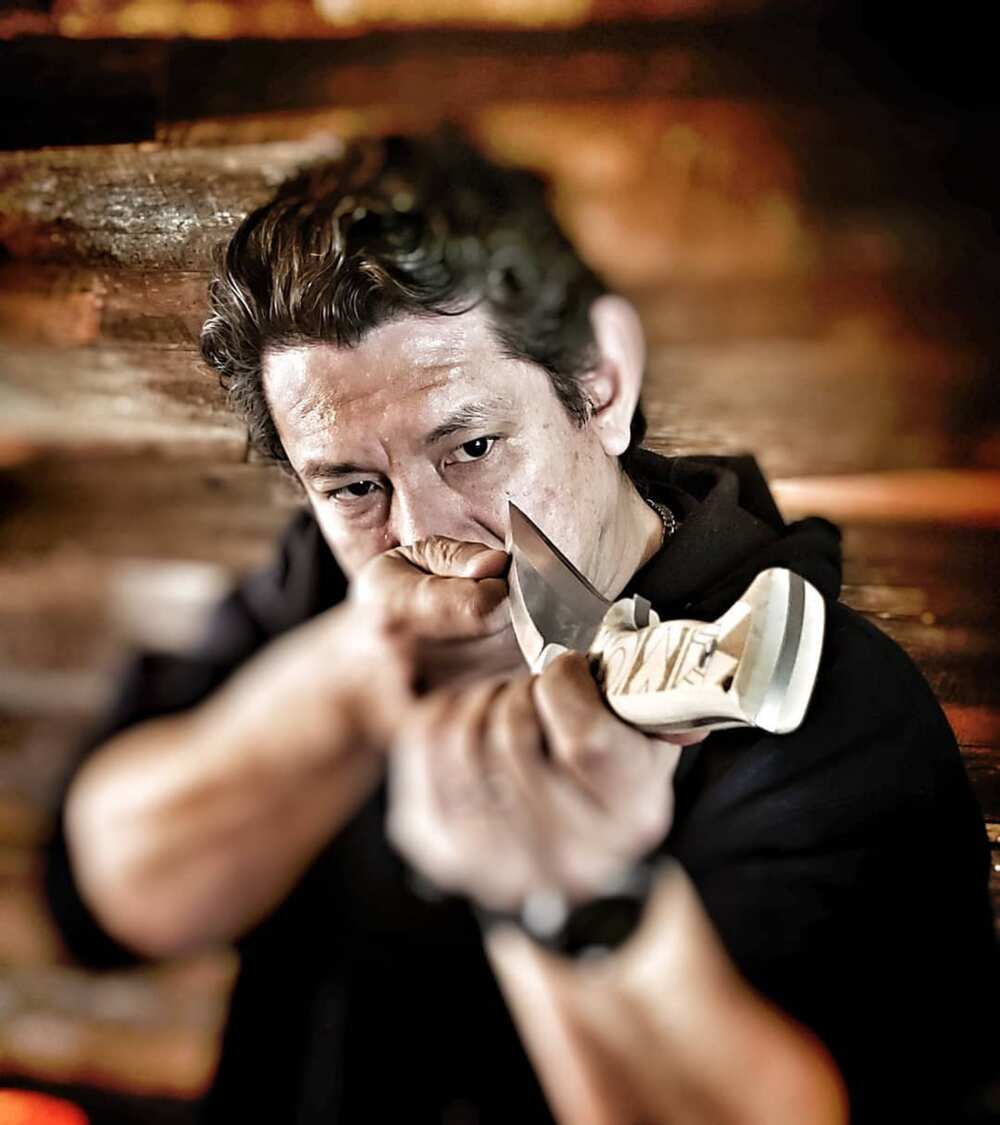 It is evident from this Doug Marcaida bio that he is among the most secretive reality show personalities. Every detail about his private life has remained pretty much that way. However, you now know which of your favourite films have a bit of Doug Marcaida magic in them. What fascinates you most about this martial arts sensation?
READ ALSO: Pete Delkus bio: wife, salary, net worth, leaving WFAA
Source: Legit.ng