Simon Cowell net worth, age, height, girlfriend, is he married?
Simon Cowell is famous for his controversial remarks in favorite shows such as "The X Factor," "Britain's Got Talent," America's Got Talent," "Pop Idol" among others. Simon is an English musical and talent search judge, a successful businessman, critic, philanthropist, A&R executive among a dozen of titles. His numerous roles and business investments have led to an impressive Simon Cowell net worth that ranks him as one of the wealthiest showbiz personalities.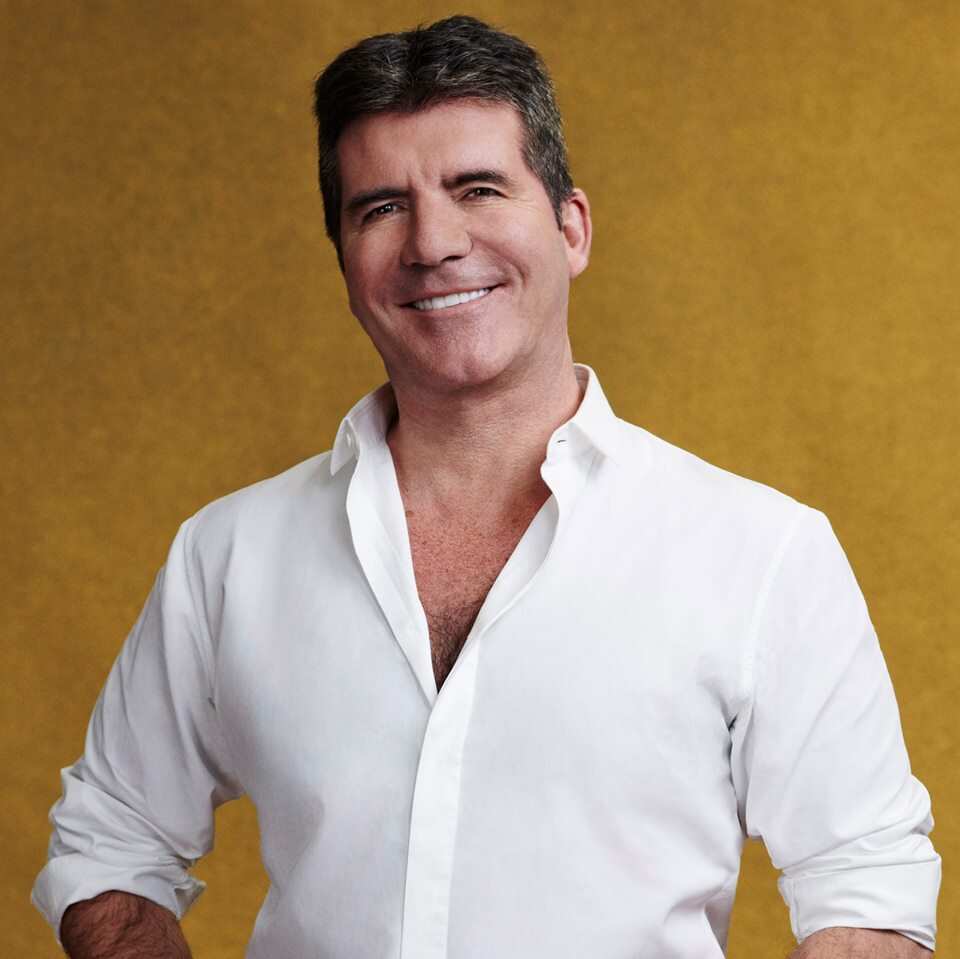 From music production to becoming one controversial, popular and, wealthy reality television personnel, Cowell is at the peak of his fame. Simon Cowell net worth has surpassed most celebrities and stars making him a jack of all trades. Simon's experience has made him easily manoeuver the business investment fields to achieve a lavish celebrity lifestyle. This has made him one of the hardcore critics in showbiz. Love him or hate him; it is high time you accept that Simon Cowell is having the time of his life and is yet to set trends in 2019.
READ ALSO: Tom Cruise net worth, age, height, spouse, children
Simon Cowell profile summary
Full Name: Simon Phillip Cowell
Age: 59 years
Date of Birth: 7th October 1959
Marital Status: Married
Spouse: Laureen Silverman
Birthplace: Lambeth, London, England
Profession: Talent Show Judge, A&R Executive. TV Producer, Business man
Education: Windsor Technical College
Simon Cowell net worth sources
His 2015 worth was estimated to be £325 million. Currently, he is estimated to be worth £393 million. Did you know that Simon Cowell signed the Irish pop group known as Westlife? Thanks to Simon's genius, Westlife managed to get international popularity and over 50 million global records sold. This includes 14 hit singles that have remained in the helm of UK po culture for years. For the 14 years Westlife worked with Simon Cowell, the pop group managed to produce 26 hit singles that have severally appeared in the United Kingdom top-10 singles charts that promoted Simon's legacy.
Bio
Simon Cowell's official birth name is Simon Phillip Cowell. You might know him by his popular nicknames that range from Mr. Nasty, Sarcastic Simon, Judge Dread, and even Nasty Simon. These are some of the names that fans and critics have baptized Simon for his rather harsh comments and reactions in most reality television singing talent shows.
How old is Simon Cowell?
The controversial judge traces his roots from England. He was born on 7th October 1959. If you belong to the Zodiac sign Scorpio, then Simon shares the 8th sun sign with you. His brilliance is one of the typical traits portrayed by most Scorpio members. Simon Cowell age in 2019 is 59 years depicting his experience and journey in his profession.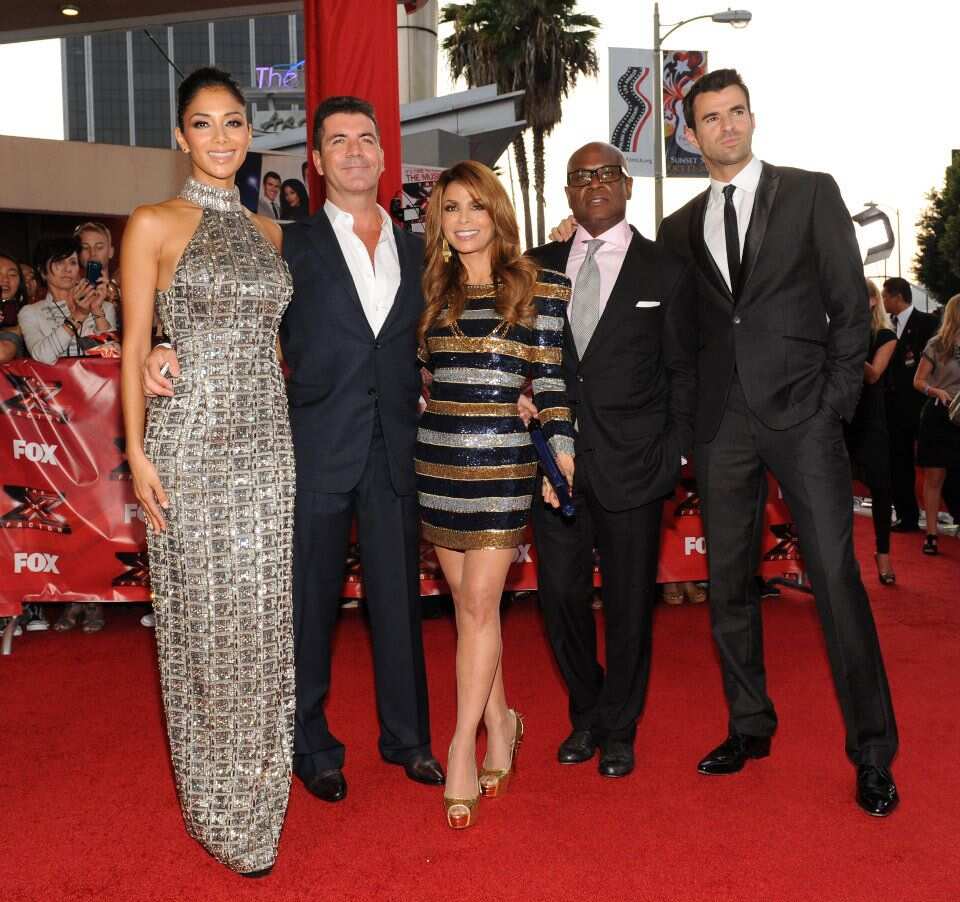 Cowell was born in the city of Lambeth that is located in London. He was, however, raised in a peaceful village known as Elstree, Hertfordshire, England. Simon's current celebrity lifestyle and dominance in the screens originated from his parent's lifestyles and careers. Talk about a talented family, Simon's mother, Julie Brett, was a professional ballet dancer and renowned socialite of her generation. On the other hand, his father, Eric Selig Philip Cowell, was a businessman who served as a music industry executive, real estate agent, and investor in property development.
Early life
As a young child, Cowell was an interracial kid with his grandmother coming to England as a Polish immigrant. His father's ethnicity is based on a Jewish background. Simon Cowell was initially raised together with his smaller brother known as Nicholas Cowell. He later had 3 step brothers namely Michael Cowell, John Cowell, and Tony Cowell. He also has a stepsister known as June Cowell.
Simon Philip was enrolled at Radlett Preparatory School located in Hertfordshire County. He later moved to southeast England where he was enrolled at Independent Dover College. After undertaking his General Certificate of Education (GCE) O levels examinations, Phillip managed to pass both English and Literature. This enabled him to join Windsor Technical College. While in college, he qualified in his GCE O levels examinations in Sociology.
READ ALSO: What is Alex Jones net worth 2019?
As a young lad, Philip started seeking for some source of income by engaging in numerous informal jobs. These include his debut cast in the 1980's horror movie The Shining. He played a minor role as a runner in the film. Cowell's father helped him get a job as a mailman in his British EMI Music Publishing Company. His father was an official executive employee in the company. Simon was not satisfied with the position, decided to leave, tried to hustle, and later decided to come back and work under his father.
Early career
Philip collaborated with his employer while at EMI in coming up with E&S Music. In 1983, he left the job and formed a British record label known as "FanFare Records." This was in partnership with Iain Burton. As a producer, Philip made his debut popular song known as "So Macho" sung by the American singer Malone Sinitta in 1986. This was the genesis of Simon Cowell net worth accumulation. He later worked with Stock Aitken Waterman and had numerous successful hits. This lasted up to 1989 when the partnership died.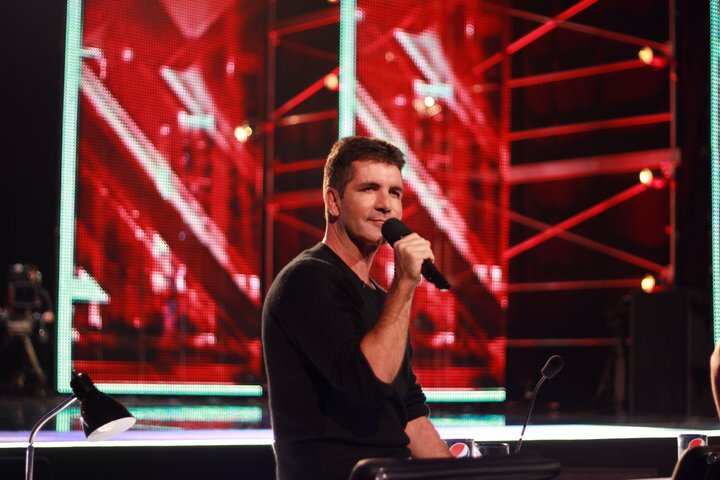 Bertelsmann Music Group (BMG) hired Simon Cowell as its Artist and Repertoire (A&R) consultant. As a result, he made his name by working in music production of different favorite shows ranging from the World Wrestling Federation (WWF) to "Power Rangers." He also produced a number one UK single known as "Unchained Melody" (1995) that dominated the radio waves and charts for seven straight weeks.
Idol contract
2001 marked the year Philip's popularity and musical and vocal production skills had him sign with the British "Pop Idol." He became a judge in the debut 1st season of Idol. Simon went ahead to sign the resulting winner and runners up at the end of the Idol series through his "Cowell's S Records." This was a successful strategy that had the winners Gareth Gates and Will Young come up with hit songs. The duo produced 2 of the top selling songs in the UK in the year 2000.
In 2002, Simon Cowell was hired as the talent search judge in American Idol. His unique criticism, judgments and comments earned him popularity across the US and UK. Internationally, he was famous for his starting remarks during commentary that say, "I do not mean to be rude, but..." His success and fame had him coming up with a new company he named Syco that is known to produce musical hits by the group II Divo.
X-factor
2014 marked the year Cowell premiered as the judge of The X Factor. His colleagues included Louis Wals and Sharon Osbourne. He also happens to be the brainchild behind The X Factor Television series. In 2011, he quit and went ahead to open the American version of X-Factor. Another interesting fact, Simon Cowell signed the popular boy band known as One Direction that participated in the UK Season 7 of X-Factor.
In 2005, The X Factor Australia was launched and later X-Factor USA in 2011. His success had him work with international celebrities such as Demi Lovato, Britney Spears, L.A Reid, Kelly Rowland, Paulina Rubio, among others. Simon's role of mentoring the contestants earned him several awards that include 2011 mentor in the show. This is after his mentee Melanie Amaro took the first position.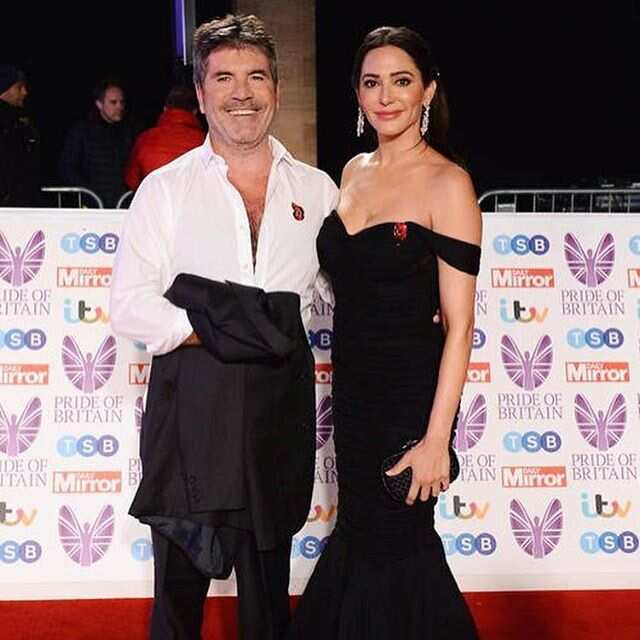 Through his business investments and a company called Syco, Phillip revolutionalized the talent industry through coming up with "Got Talent." This was a show that included all sorts of talents ranging from magicians to stand-up comedians. America's Got Talent premiered in 2006 on NBC. It got over 12 million global viewers. These are just a few of the many reality TV shows that have contributed significantly to Simon Cowell net worth of $570,000,000.
Is Simon Cowell married?
Simon Cowell spouse is Lauren Silverman. The couple had been dating for a couple of years before getting married. Lauren was rumored to be Simon Cowell girlfriend in the year 2013. The two met in 2006 through Lauren Silverman ex-husband Andrew Silverman in the country of Barbados. Simon Cowell wife is an American actress.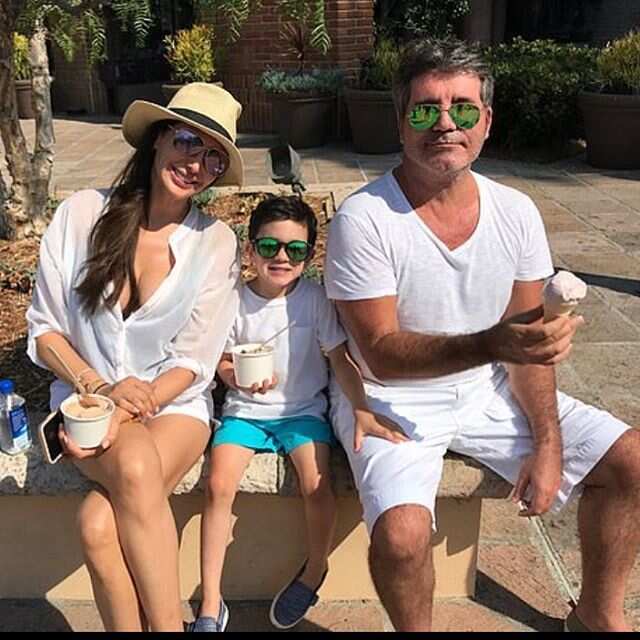 Simon Cowell height
So, how tall is Simon Cowell? He stands tall at 5' 8½" (1.74 m). In other words, he is 175 cm tall. His gross body weight is 83kg that equals 183 pounds. Simon has a chest size of 44 inches, a waist size of 36 inches, and arm size of 15 inches. The X-Factor judge is known for his rather expensive but straightforward looks. He loves wearing Crewneck sweaters, a men's suit, a simple T-shirt, and a button-down shirt.
Simon Phillip Cowell is an English musical and talent search judge. His profession as an A&R executive, producer, and X-Factor judge has made him famous in the public domain. Simon Cowell net worth has made him one of the wealthiest reality television talent-search judges. His investment has enabled him to own various reality-TV shows such as "Got Talent" among others.
READ ALSO: Gotham Maggie Geha bio: Age, measurements, playing Poison Ivy
Source: Legit.ng