Tom Cruise net worth, age, height, spouse, children
Tom Cruise is a popular American actor and producer. He is internationally known for his acting skills in action movies. He is a stunt expert known for his role as Ethan Hunt in the Hollywood movie series "Mission Impossible." His popularity is based on Hollywood movies like "Born on the Fourth of July," "The Last Samurai," "Jerry Maguire" among others. As a Golden Globe Award winner and one of the highest paid Hollywood actors, Tom Cruise net worth makes him one of the wealthiest people on earth.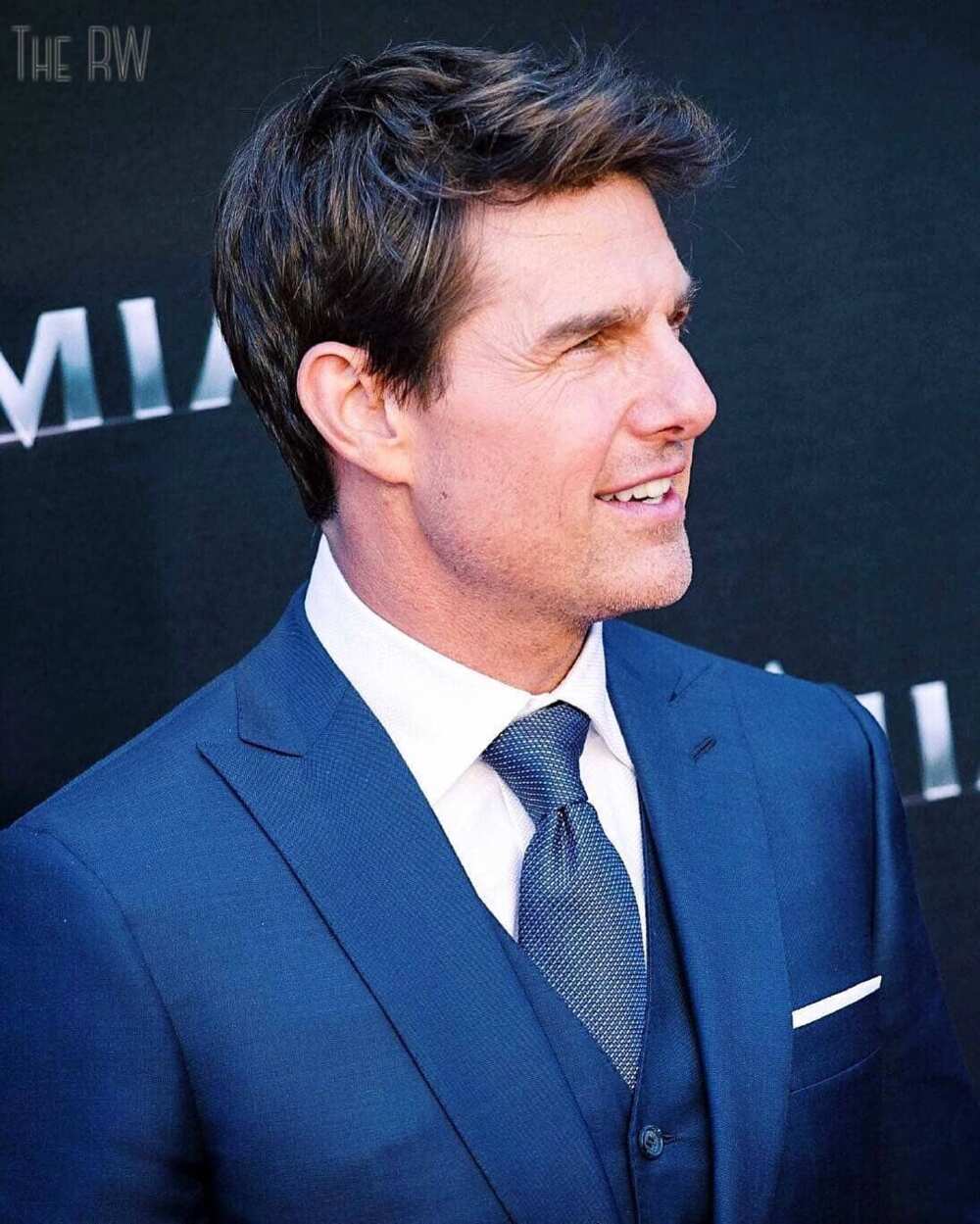 What does it feel like being one of the highest paid actors in Hollywood? It is only Tom Cruise who can relate to such a feeling. As a stunts man, he has been featured in some of the greatest Hollywood blockbuster movies to have ever been produced. As a malty film award winner and nominee, he has time and again proven that he is the ultimate action figure of our generation. Catch him jumping off skyscrapers and escaping bomb explosions in some of the worst scenarios that anyone could ever imagine. His stunt skills, professional acting style, and daredevil personality make him one of the outstanding action movie actors to have ever graced the film industry.
READ ALSO: How much is Dave Chappelle worth? Comedian's bio, age, height, family
Profile summary
Full name: Thomas Cruise Mapother IV
D.O.B: 3rd July 1962
Age: 56 Years
Place of birth: Syracuse, New York
Residence: Los Angeles, California, U.S
Occupation: Actor, producer
Active years: 1981-present
Spouse: Mimi Rogers (1987-1990), Nicole Kidman (1990-2001), and Katie Holmes (2006-2012)
Children: 3
Tom Cruise net worth
As a successful actor and producer, I know you might be wondering how much is Tom Cruise worth? Let me put you to date as we look into his salary and net worth. Yearly his salary is calculated to be $50 million per year. In terms of gross worth, Tom Cruise net worth is $570 million. His major source of income is his movies and career as an actor.
One of his luxurious Telluride, Colorado house is worth $59 million. The house lies on a 298 acres land. Take a minute, close your house, and imagine that!
Tom cruise age
A quick look at his biography. Tom Cruise was born Thomas Cruise Mapother IV. The daredevil's date of birth happened to be on the 3rd of July 1962. This automatically makes him a member of the Zodiac sign Cancer. This is evident through some of Cancer character traits that include "persistence" as an action movie stuntman and being highly imaginative that well describes his "Mission Impossible" roles. If you did attend your arithmetic classes, the answer to how old is Tom Cruise: he should add up to 56-year.
How tall is Tom Cruise?
Did you know that Tom Cruise height is 5' 7" (1.7 m)? The American actor traces his origin from the city of Syracuse, Onondaga County that is located in the United States. His mother was a renowned special-education teacher named Mary Lee. On the other hand, his father was a professional electrical engineer known as Thomas Cruise Mapother the third. This explains a lot concerning Tom Cruise real name Thomas Cruise Mapother the fourth. Mapother the fourth and his father were namesakes. His parents originated from Louisville, Kentucky.
Family bio
Tom happened to be the only son in his family. Mapother the fourth has three beautiful sisters as his siblings. These include Cass, Lee Anne, and Mariana. His parent's family tree is based on three different ancestries. These include Irish, English, and German. As a result, Tom possesses a mixed ethnicity. He is not the only prominent actor in his extended family. William Mapother, his cousin, is also one of the popular American actors. William and Mapother the fourth have been featured in a total of five movies while acting side by side. William is widely known for his role as Ethan Rom in one of the action thriller television series known as "Lost." I bet you have ever heard about it. Apart from that, William is also a lead actor in the movie "In The Bedroom" and also "Another Earth."
Chaotic father
As a member of a Christian family, Tom Cruise early life was faced with financial challenges or what you might refer to as "near poverty." Unlike most normal families, Mapother the fourth came from a family where the father was "abusive." According to Mapother the fourth, he best describes his father to have been a "Merchant of Chaos." His relationship with his father was quite chaotic. His father could severally use him as a punching bag. Tom explains that whenever his father's deals went wrong, he would release his stress by beating up Tom Cruise. Due to this, Tom referred to his father as a "bully" or a "coward." This made him quite careful and alert whenever his father was around.
Early education
As a young boy, his early education started while he was living with his family in Canada. Later on, they moved to Beacon Hill in Ottawa. The movement was based on Cruise father who had a new job opportunity of joining the Canadian Armed Forces as a defence consultant (1971). The future actor attended his 4th and 5th grade at Robert Hopkins Public School. This marked his introduction to stage performance.
While he was in fourth grade, and six of his colleagues participated in a drama festival competition that was held at Carleton Elementary School. George Steinburg was the drama teacher who moulded Cruise and his colleagues. Furthermore, Val Wright, who was then the drama organiser, was quite impressed by the flawless musical performance by Mapother and his colleagues. It was dubbed "IT." Apart from drama, young Tom was a renowned floor hockey player with much aggression rather than skills.
No sooner did he progress in sixth grade in Henry Munro Middle School than his mother separated from his father. The marriage differences had Tom Cruise mother travel with him and his sister back to the U.S in 1984; his father was pronounced dead as a result of cancer. On the positive side, Tom Cruise managed to attend a scholarship Franciscan church seminary which had him convinced on becoming a priest in the Catholic Church.
READ ALSO: Sandra Bullock net worth, plastic surgery, husband and children
Cruise was also engaged in football playing as a linebacker. He was busted for drinking alcohol before a football match that had him dropped from the football team. Talk about "Mission Impossible" Tom Cruise, 14 years of childhood had him enrolled in 15 schools. He also got employed as an informal employee for two years in New Jersey and Glen Ridge.
Career
1981 is the year he made a debut in the film industry. He played a minor bit part in the movie "Endless Love." In the same year, he was featured in the film "Taps" as a supporting actor. Two years later, he appeared in "The Outsiders (1983), "All The Right Moves," and "Risky Business" which earned him great popularity among the "Generation X" society. He later reached the rankings of a superstar by acting in the film "Top Gun."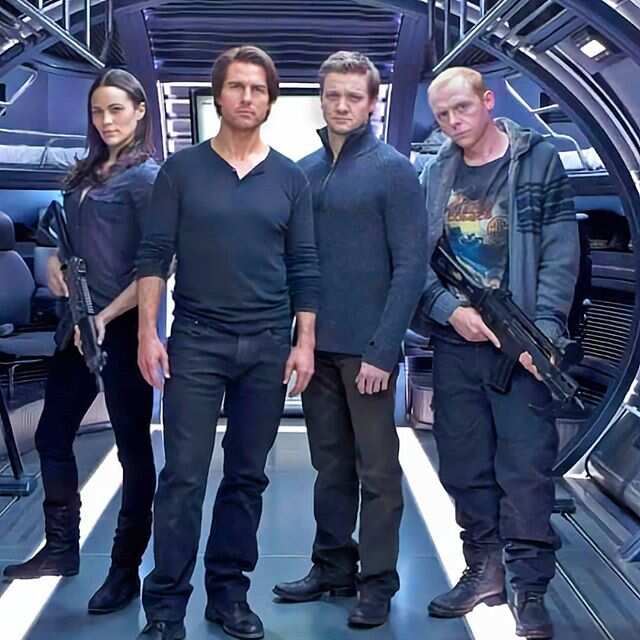 Tom Cruise gained his first "Razzie Award for Worst Actor" in the movie "Cocktail." He later had a great film season in the movie "Rain Man (1988)" that was awarded "Academy Award for Best Film." In the movie "Born on the Fourth of July (1989)" Tom bagged Golden Globe Award for Best Actor-Motion Picture Drama. He also won "People's Choice Award" under the title Favorite Motion Picture Actor. Ever since then, Mapother IV has been making headlines in various Hollywood blockbuster action and science fiction movies.
Due to his professional acting skills, Cruise has had the opportunity to work with stars like Nicole Kidman (then wife), Brad Pitt, Christian Slater, and Antonio Banderas among other celebrity actors. Some of the famous Tom movies include: "Days of Thunder," "Far and Away", "Interview with the Vampire" among others. 1966 marked the year when his first production film "Mission: Impossible" took over the cinemas with a storm. It was classified as one of the most successful box office movies.
Cruise earned Golden Globe awards for the roles in the movies "Jerry Maguire" and "Eyes Wide Shut (1999)." In 2002, Tom Cruise was the main actor in "Mission: Impossible 2" that earned worldwide revenue of $547 million. This let him receiving an MTV Movie Award under the category "Best Male Performance."
Tom Cruise later featured in "Vanilla Sky" (2001), "Minority Report "(2002), "The Last Samurai" (2003), and "War of the Worlds" (2005) that had the highest revenue returns of 2005 at $591.4 million, "Mission: Impossible 3" (2006) to mention a few. In 2017, he acted in "The Mummy" and in 2018's "Mission: Impossible – Fallout" that is one of his recent films. These movies among others have been the major contributors to his net worth of 570 million dollars.
How many times has Tom Cruise been married?
Mapother the fourth has had an interesting marriage life. He has had three divorces. Tom Cruise first wife was Mimi Rogers. On 9th May 1987, Mapother IV married an American actress Mimi Rogers and later divorced on 4th February 1990. The actor later married Nicole Kidman as his second wife on 24th December 1990 and divorced in February 2001. His third wife was Penelope Cruz who acted together with Tom in the 2001 film" Vanilla Sky." They divorced in 2004.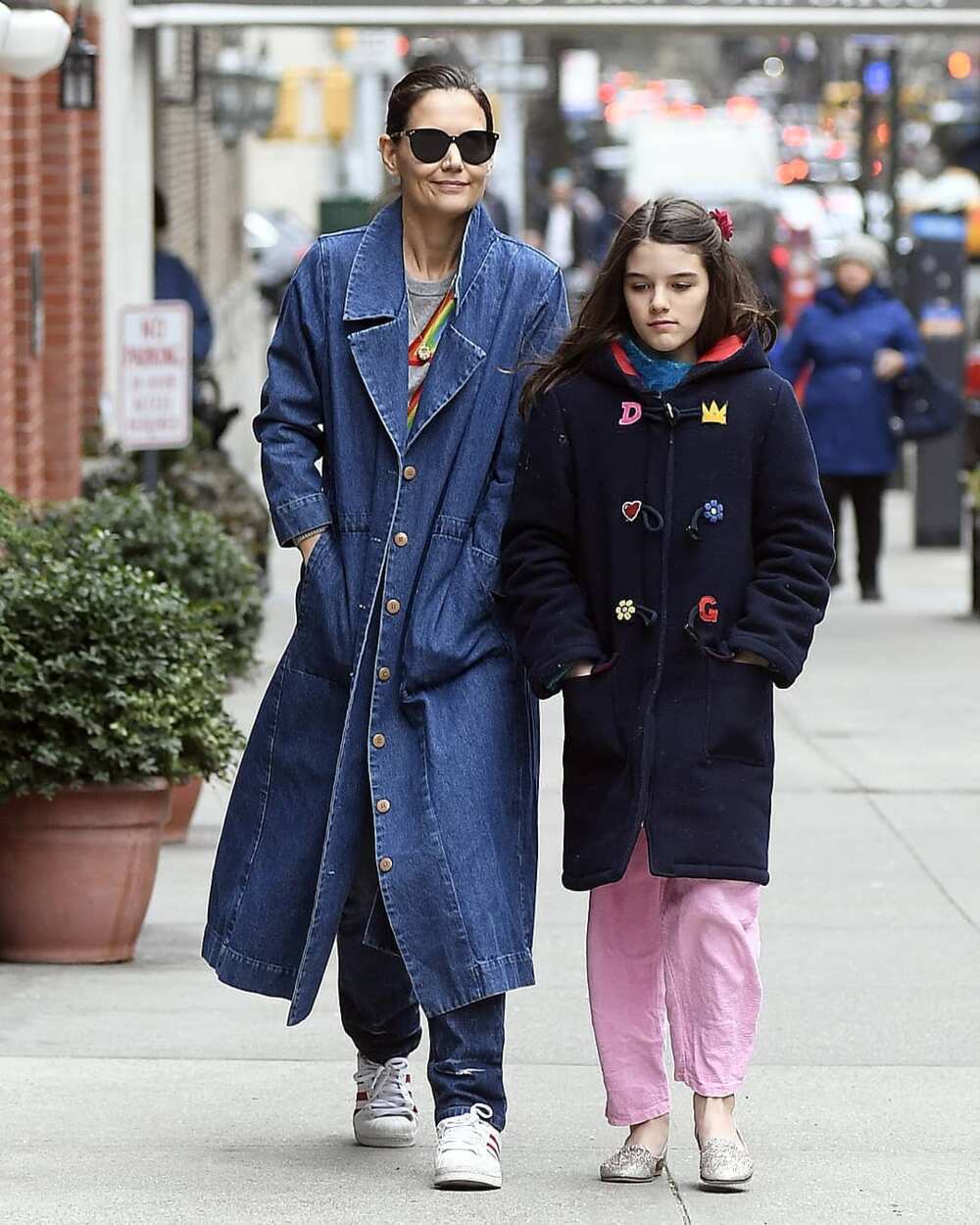 In April 2005, Tom Cruise was in a relationship with Katie Holmes. Cruise came out to the public through "Oprah Winfrey Show" to confirm the relationship. On 18th November 2006, Tom Cruise and Katie Holmes got married. After about five years, Tom Cruise wife announced their divorce on 29th June 2012. We are yet to see the next Tom Cruise spouse.
How many kids does Tom Cruise have?
Tom Cruise has three children. Thomas Mapother and his second wife Nicole Kidman decided to adopt Isabella Jane (born 1992) and Connor Antony (born 1995). Kidman had an ectopic pregnancy during their divorce. Thomas and Katie Holmes had a baby girl known as Suri (born April 2006). As a result, Mapother the fourth is known for his two adopted kids and one biological child.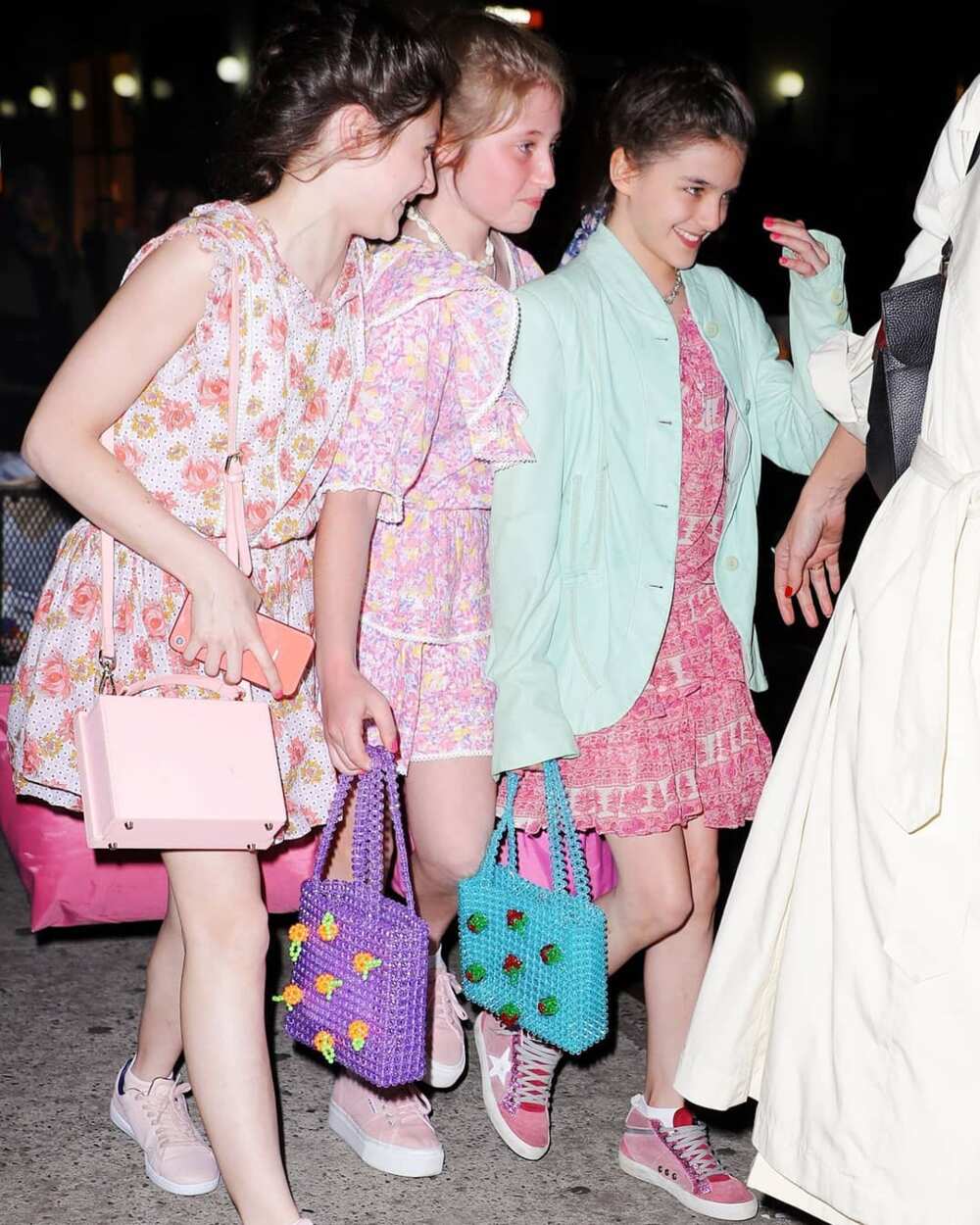 Tom Cruise net worth of 570 million dollars has significantly been accumulating due to his acting career. The "Mission: Impossible" daredevil has successfully earned his respect as one of the highly paid Hollywood actors of our generation. This is evident through his numerous film awards and roles that were professionally executed by Thomas Mapother. His legacy in America and Hollywood leaves a lot to be admired and learned.
READ ALSO: Robert Downey Jr. net worth, age, height, wife, death hoax
Source: Legit.ng