Shark Tank Lori Greiner net worth, age, height, husband, kids
Lori Greiner net worth is as a result of hard work and determination. She turned her idea into reality and is now enjoying the benefits of her creativity. The entrepreneur is also behind the success of Shark Tank's scratch free sponge. Keep reading to learn exciting facts about this innovative entrepreneur!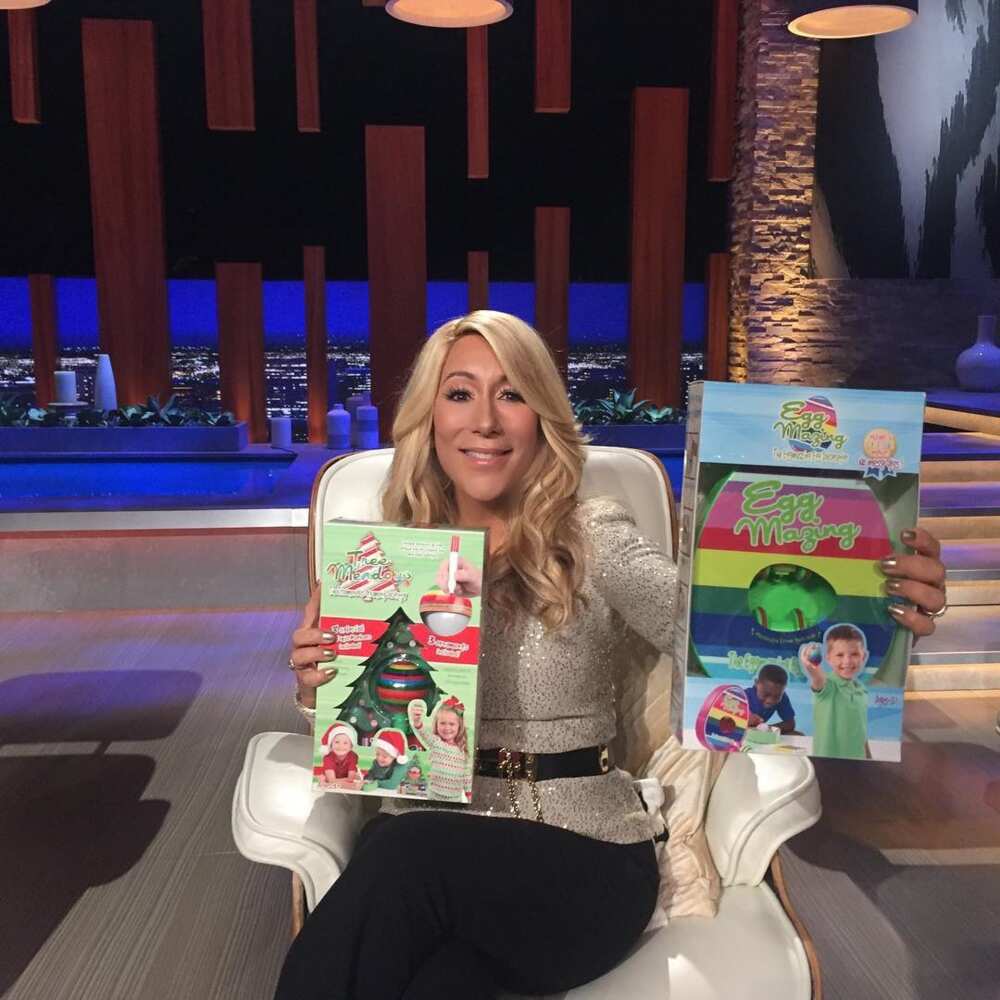 Lori Greiner net worth has been increasing over the years through selling millions of products at retail shops. During our quest to find out Greiner net worth, there are other questions we tried to answer in this article such as:
Is Lori Greiner married?
How old is Lori Greiner?
How old is Laurie from Shark Tank?
What is Lori Greiner's net worth?
READ ALSO: Kaley Cuoco net worth, salary, age, height, tattoos, smoking
Profile summary
Date of birth: 9 December 1969
Birth name: Lori Husman Greiner
Famous nicknames: Queen of QVC, warm-blooded shark, a shark with the heart
Lori Greiner age: 49, turning 50 in December
Birth sign: Sagittarius
Place of birth: Chicago, Illinois, USA
Lori Greiner height: 5 feet 4 inches (1.63 metres)
Lori Greiner kids: No children
Parents: Unknown but the second child in her family and her parents divorced when she was 9 years old
Lori Greiner husband: Daniel Greiner
Education: Studied communications and majored in journalism, TV, and film at Loyola University, Chicago
Profession: professional singer, entrepreneur
Social media: has over 516k followers on Instagram and more than 1.83 million followers on Twitter and her Facebook page has over 4.78 million followers
Favourite shows: Empire, The Bloodline, House of Cards
Trivia: Her name in German means "a quarrelsome person" or "cantankerous", but in reality, the American lady is down to earth! The American lady is not a morning person and loves children despite not having conceived.
Shark Tank Lori Greiner husband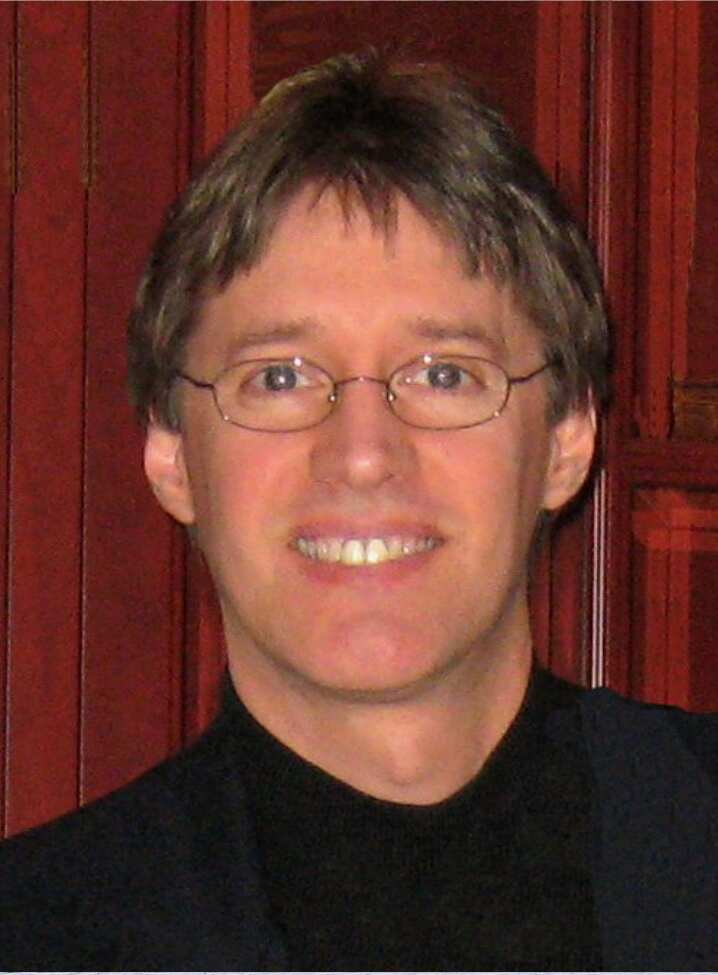 Daniel Greiner also goes by the name Dan and is a Jewish estimated to be in his 50s. He is the husband to the famous Shark Tank Lori. Dan is an entrepreneur just like the wife and also an inventor. He is worth $50 million which is managed by his wife. Dan is also part of all the Lori Greiner companies and is currently the Vice President and Chief Financial Office of For Your Ease Only.Inc.
Dan and Lori met in 1996 in Chicago at the Lincoln Park Bar Kincaid. At first, they were friends then later began dating. The couple finally tied the knot in 2010. They have no children together but work together to produce innovative products.
Dan quit his job at Bell and Howell as a controller to support his wife and together they have created a successful business empire. The 49-year-old lady is in charge of the business and marketing section as well as legal matters while the husband takes care of packaging, shipping, accounting, and the inventory of products.
READ ALSO: How much is Jake Paul worth in 2019?
Houses
The couple has two beautiful houses. One is in Exton, Philadelphia close to QVC studio for ease in accessing it and the other is in Chicago.
Books and articles
The entrepreneur has written a book titled Invent It, Sell It, Bank It. She has also appeared on the magazine cover as well as articles of Parade US in 2014 and 2017. The titles of the pieces are:
Swimming With Sharks by Jason Lynch in 2014
Lessons From A Shark by Lambeth Hochwald in 2017
Lori from Shark Tank net worth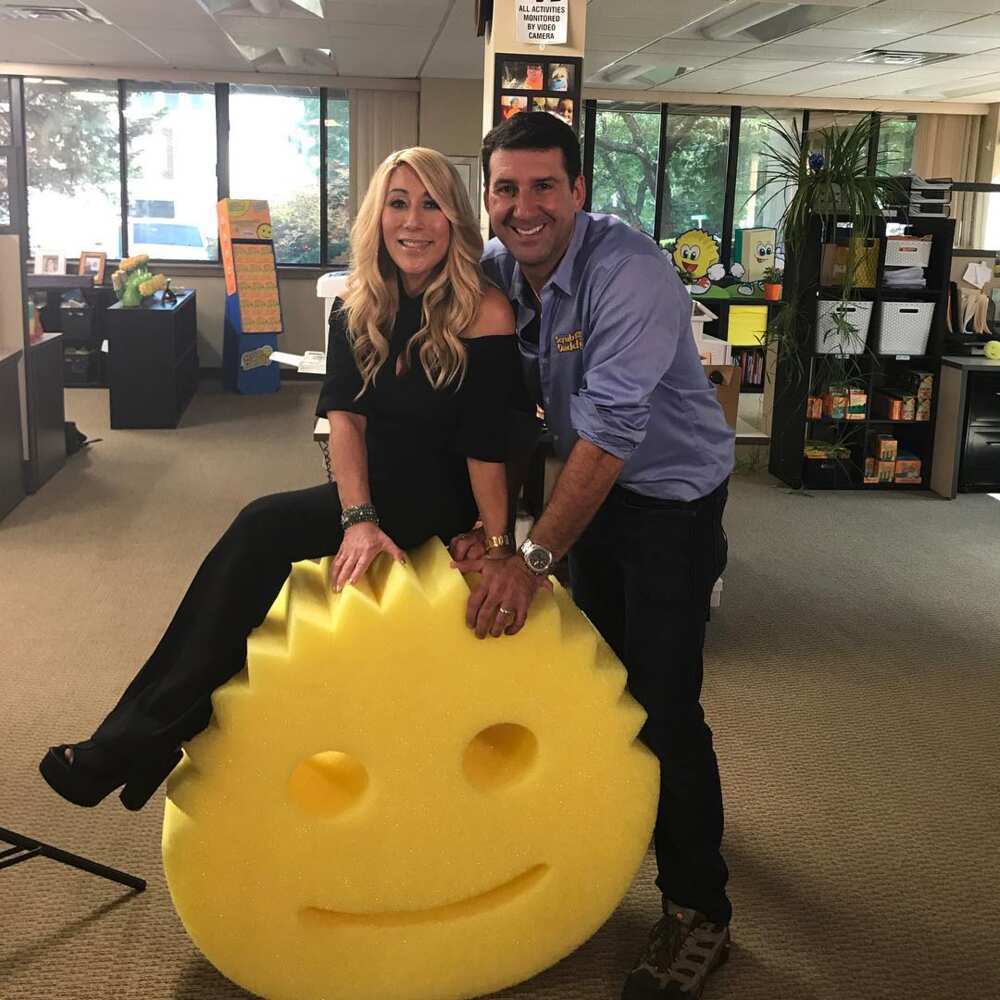 The entrepreneur is worth US$100 million. Majority of her wealth comes from her investments. As a venture capitalist, she has 700 products and 120 patents under her name. The inventive American first ventured into business by creating her jewellery designs and earring organiser. One of her most successful products from Shark Tank is the Scrub Daddy, a smiling sponge which has sold more than 10 million units and earned over US$50 million. Two million units of the sponge were sold on QVC-TV in one day! The American entrepreneur invested US$200,000 for a 20% stake in the business. According to Forbes, this investment has contributed to Lori being a millionaire. Here is a category of all the products on QVC she sells:
Kitchen helpers
Stellar storage
Electronic innovations and health
Useful home innovations
Innovative travel
Awesome accessories
Best selling jewellery and cosmetics organisers
Shark tank products
Charity work and donations
The business mogul works together with Charitybuzz, and they have raised US$126,000 for various causes such as:
Kind Campaign
CASA for children and Chicago Police Memorial Foundation
The Trevor Project
Every year she tends to donate to different humanitarian NGOs for instance Habitat for Humanity and Salvation Army
TV shows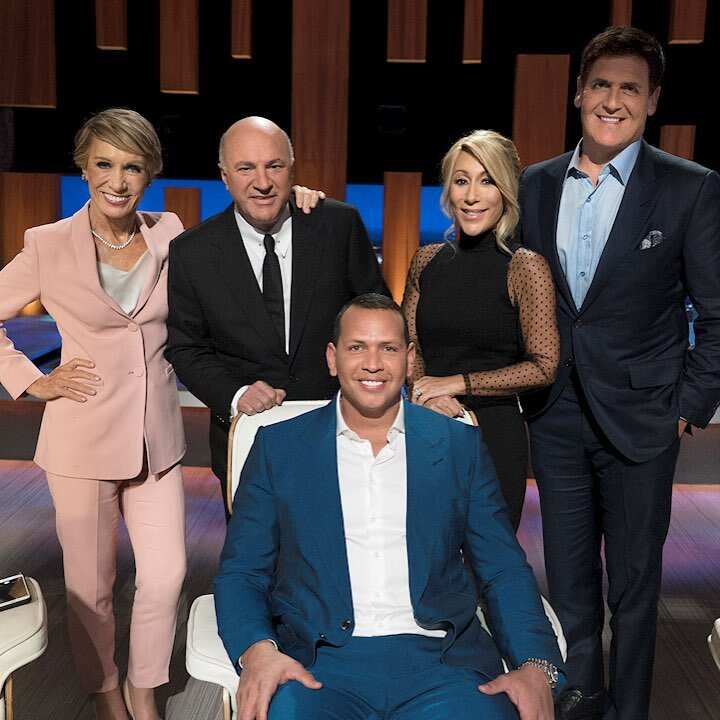 The American business investor has had her show called Clever & Unique Creations Show which aired on QVC TV. It is also believed every shark in the Shark Tank show is roughly paid US$50,000. Other shows she has appeared in include:
Baskets (2018)
Dr. Ken (2016)
Sharknado 4: The 4th Awakens (2016)
The View (2014-2019)
Shark Tank (2012-2019)
Jeopardy (2018-2019)
The IMDB Show (2018)
Good Morning America Weekend Edition (2018)
2017 Primetime Creative Arts Emmy Awards (2017)
Impractical Jokers: After Party (2017)
The Peter Austin Noto Show (2017)
2016 Primetime Creative Arts Emmy Awards (2016)
Cupcake Wars (2016)
Hollywood Today Live (2016)
Beyond the Tank (2015-2016)
Join or Die with Craig Ferguson (2016)
New Girl (2015)
The Insider (2014)
Rachael Ray (2014)
Good Morning America (2014)
Shark Tank: Swimming with Sharks (2014)
The Queen Latifah Show (2014)
Home & Family (2014)
2013 Primetime Creative Arts Emmy Awards (2013)
Big Morning Buzz Live (2013)
Lori Greiner net worth has been earned from wise investment decisions and hard work. This Shark is determined to continue inventing products as well as invest to increase her zeros in the bank. We look forward to more products under this entrepreneur!
READ ALSO: Robert Downey Jr. net worth, age, height, wife, death hoax
Source: Legit.ng