Will Ferrell net worth, age, height, ethnicity, wife, children
John William Ferrell is a legendary American actor, film producer, comedian, and professional writer. He is also an Emmy Awards winner for his dedicated commitment on Saturday Night Live, Golden-Globe Award nominee, among others awards. His skilful, creative, and comic acts and productions earned him the title "2015's Best Comedian." He is described as a legend in the film industry due to his long successful career in the American film industry. As a result, Will Ferrell net worth is among the most searched things on the internet today. Read on to learn many interesting facts about this talented actor.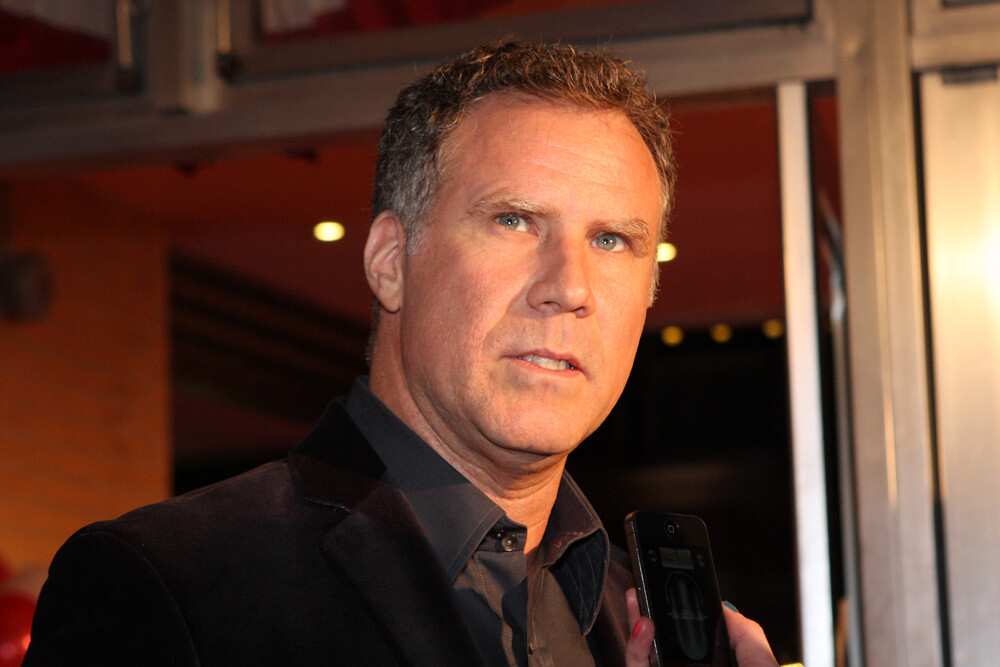 Will Ferrell is more than just a "Jack of all trades." From being a stage performer of comic skits in different schools to being the prank king in his university, he has really had an interesting life. He has come from being a hotel staff and to finally owing his own star in Hollywood Hall of Fame. Will is what you call a lone ranger in this jungle of life. He has proven that success is what you make it. Welcome as we take a walk in John William's shoes and discover his past, his current, his originality, family, his journey in his acting career, and his current trends.
READ ALSO: Kat Timpf bio: age, height, salary, net worth, husband
Will Ferrell profile summary
Full name: John William Ferrell
Age: 51 Years
Date of birth: 16th July 1967
Spouse: Viveca Paulin
Birthplace: Irvine, California, U.S
Occupation: Actor, comedian, writer, producer, part owner of LAFC
Nationality: American
Years active: 1991-present
Medium: Film, television, books
Ethnicity: English, German, and Irish
Height: 6'3" (1.91m)
Net worth: $100 million
Will Ferrell net worth
Will Ferrell has an estimated net worth of $100 million. It comes from earning $350,000 per every NFL show in 2001 to $40 million in 2015 from his Box Office movies. He earned $47 million in "Talladega Nights in 2010. His role in 2008's movie "Step Brothers" made the film earn revenues reaching $128 million on an international scale.
Will Ferrell age
Who do you know to have been featured in 55 films and 36 television series? I bet you do not. Ferrell William is that guy. Makes you wonder, how old is Will Ferrell? You can call him blessed as he was born on July 16th, 1967. That makes him 51 years old. His city of birth is Irvine that is in Orange County, California, United States
Will Ferrell ethnicity
Will has three different origins. These include English, German, and Irish. His mother's name is Betty Kay who was born in 1940. His father's name is Roy Lee Ferrell Junior who was born in 1941. Before moving to California in 1964, Ferrell parents lived in Roanoke Rapids and North Carolina. Ferrell has one sibling, a brother known as Patrick.
While Ferrell was just eight years old, he suffered a major blow following his parent's divorce. Even though it was such a trying time for Ferrell and his younger brother, he stayed positive. To him, it was a chance of "having two Christmas holidays" one with their mother and the other with their father.
On the positive side of the divorce, both Ferrell parents came to a truce. They united to take care of and provided for all the needs of Ferrell and his younger brother. As a young kid, John William was not for the idea of one day joining the showbiz. His father, who happened to be in showbiz, had a struggle of getting a steady paycheck. This made his elder son Will to prefer an 8 to 5 regular job rather than showbiz.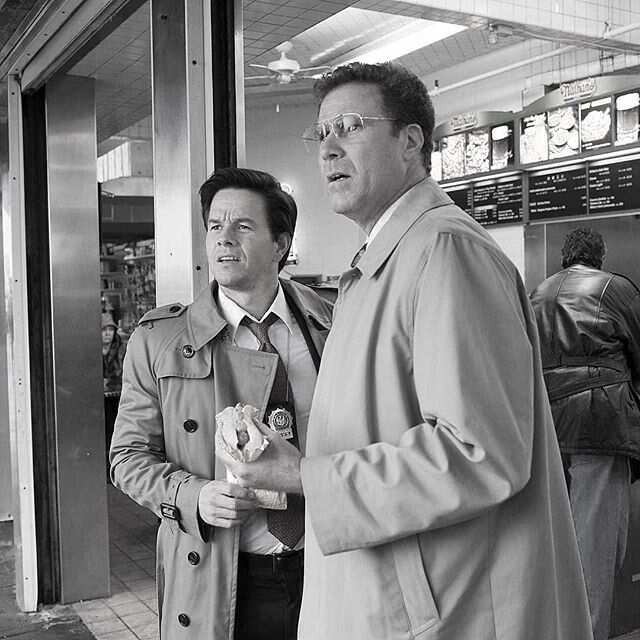 He started his educational life at Curlverdale Elementary. Fast forward; he proceeded to Rancho San Joaquin Middle School in the city of Irvine California. As a young and active lad, he participated in football, soccer, and was the captain of his school's basketball squad. His leadership skills had him working at the school's student council.
Back in third grade, he was the class comedian. He enjoyed making his fellow kids laugh through his funny pranks. As a result, Will made a name for himself hence the popularity. He used his creative comic mind to overcome the dullness in his home city Irvine. As a high school senior, Will was voted to be his years "Best Personality" by his classmates. This is due to his active participation in writing short comedy plays and performing them in the school's talent shows. He later joined the University of Southern California taking "Sports Information."
He continued discovering his passion for comic and making pranks. He earned his degree in 1990. However, since he was not into his course, he decided to look for a job. He became a hotel valet and later became a Wells Fargo teller. This is when his mother saw it wise and advised him to decide on something that would satisfy his passion for comedy and acting. 1991 is the year when Will chose to follow his dreams. He was successfully accepted in a local comedy group known as "The Groundings." This marked the genesis to his career, popularity, and fame.
READ ALSO: Charles Lincoln "Link" Neal III bio: age, height, wife, children
Who is Will Ferrell's wife?
To all those beautiful women who are reading this article and asking, is Will Ferrell married? Yes, he is. He is happily married to the love of his life Viveca Paulin. Will Ferrell wife is a 49-year-old beautiful Swedish actress. She is also a professional auctioneer. Viveca was born in Askim, Gothenburg Municipality in Sweden. In 1997, she made her debut in the film world. She acted in the movie Money Talks and has been featured in The Oprah Winfrey Show from (2005 to 2006).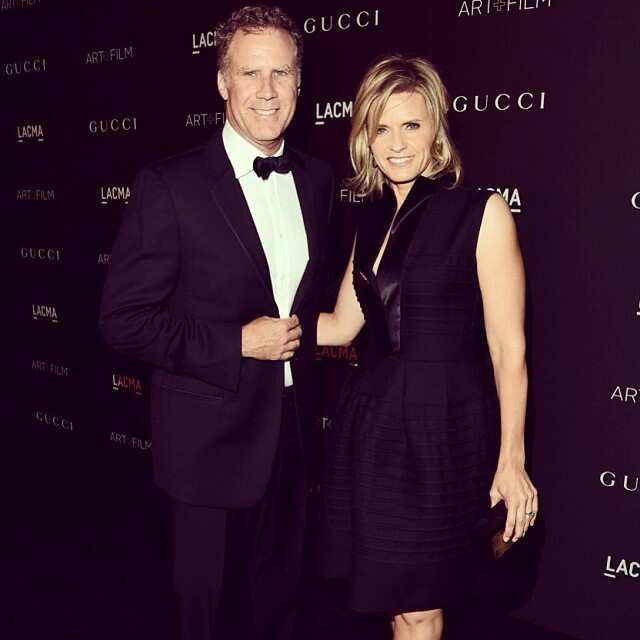 Does Will Ferrell have kids?
Will and his lovely wife Viveca Paulin have three children. Will Ferrell children are all boys. The 1st boy is known as Magnus Paulin Ferrell. He was born in 7th March 2004. The second boy is known as Mattias Paulin Ferrell. He was born on 30th December 2006. The youngest Will Ferrell kid is known as Axel Paulin Ferrell. He was born on 23rd January 2010.
How tall is Will Ferrell? "Wilf" (his nickname) is one of the tallest comedians in Hollywood. Will Ferrell height is 6'3" (1.91m).
Career
The truth is that Will Ferrell did not just wake up one day and become an award-winning actor. It took him hard work and numerous trials and errors. He first ventured into being a stand-up comedian; however, it backfired. While under "The Groundlings", he started from level 101 as an actor perfecting his craft and his ideas. He discovered his impersonation skills and was very good at impersonating the baseball commentator Harry Caray. Through the help of his "Groundlings" colleague Chris Kattan, they developed their own comic characters. He also managed to get a part-time job that was flexible with his acting classes, auditions, and performances.
He made his first debut in the television series "Grace Under Fire" and proceeded to the series "Living Single. Later on, he was all over different commercials and was featured in the film A Bucket of Blood acting like the Christmas Santa. He rose to the highest ranking of "The Groundlings." From 1995 to 2002, he was the host of Saturday Night Live. Most of it all, his impersonation skills made him famous.
He perfectly impersonated some of the famous individuals ranging from former US president George Bush to hip-hop singers like The Notorious BIG. He became the highest paid hosting SNL earning $350,000 per season (2001). In 2014 he won Friday Night Live votes as the best character of the NBC show.
Film career
John Will managed to juggle both FNL and appearing in different Hollywood films. His movie appearances range from Zoolander, Superstar, Drowning Mona, The Ladies Man, and Austin Powers to mention a few. In 2003, he debuted in his first film "Old School." This film earned him a nomination in MTV Movies Award under the category Best Comedic Performance. In the Movie Elf, he was also nominated in MTV Movie Award for his well-played lead role.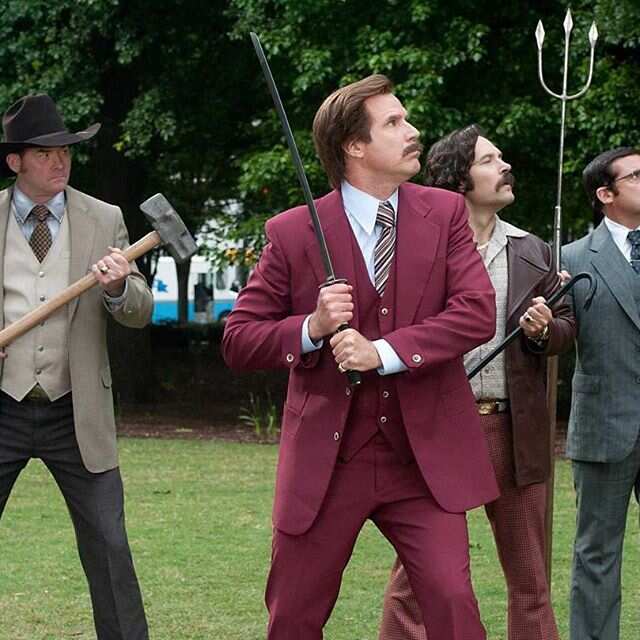 Will Ferrell career involves voice acting in different animation shows. A good example is Family Guy where he voices "Black Night." His career on stage performance includes the 2009 "You are Welcome America" where he performs as Former President George W. Bush. He has also been a baseball player in Major League Baseball. He became a shareholder of Los Angles FC in 2016.
Will Ferrell is an iconic American actor. His life has been full of good moments like the MTV award nomination and being considered as the best comedian in 2015. He has also had his share of hard times such as his parents' divorce. Will Ferrell net worth is an indication that he is a successful Hollywood star. The comedian, actor, producer, and comic writer is a legend to admire in the American film industry.
READ ALSO: Jane Hajduk bio: age, net worth, husband Tim Allen
Source: Legit Nigeria