Emilie Ullerup bio: measurements, net worth, sisters, is she married?
If you are a big fan of TV series, you should have heard about Emilie Ullerup. She portrayed Ashley Magnus in the Canadian TV series Sanctuary, which made her famous. Emilie is mostly a TV shows actress, although her roles list includes several movies. The actress continually plays new roles, portrays different people, so fans get used to the scenic images and sometimes have no idea who she is. Continue reading to learn more about the biography and life of this star.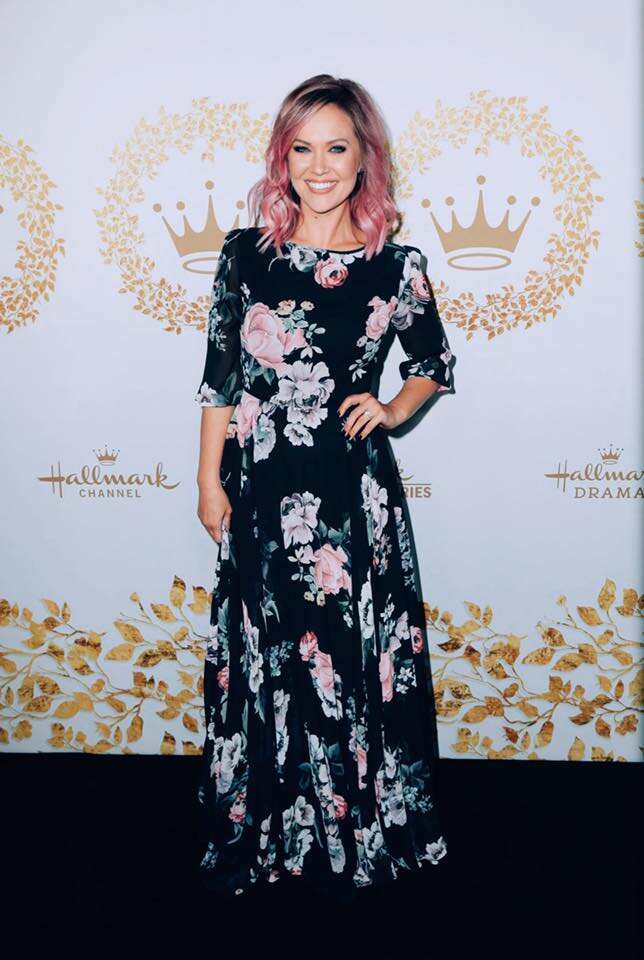 Becoming an actress was the biggest dream of her childhood. She began her career as an actress in 2006 and starred in more than 20 TV series and movies. For all years of the hard work, the actress has received several awards, including Leo Award and UBCP/ACTRA Awards. The actress starred in a couple of episodes of famous TV shows, such as Supernatural and Smallville.
Emilie Ullerup profile summary
Name: Emilie Ullerup
Birthdate: 27/10/1984
Birthplace: Copenhagen, Denmark
Family status: Married
Nationality: Danish
Occupation: Actress
Hair colour: White
Eye colour: Blue
Years active: 2006 - present time
Social media: Instagram, Facebook, Twitter
Emilie Ullerup measurements: 89-61-89 cm
Height: 1.64 m
Weight: 56 kg
Star sign: Scorpio
Net worth: unknown
Language skills: English, Vietnamese, Danish
Biography and career
The future star was born not in a low-income family. Her father, Ove Ullerup-Petersen was a lawyer, a diplomat and an ambassador of Denmark in Vietnam. Also, he held the title of Lord Chamberlain for the Danish Royal Family. Due to her father's work, Emilie knows Vietnamese. The actress is not the only child; she has two sisters: Caroline Ullerup and Simone Ullerup. Unfortunately, the star shares no information about her family. We can see them on photos with Emilie on her Instagram.
The future actress spent her childhood in the native city and decided to move to Canada after graduation. The aim of the move was higher education because she always dreamed of being an actress. Ullerup chose the Vancouver Film School as the way of achieving her goal. She attended it for two years and studied such disciplines as Acting Essentials and Acting for Film & Television. Emilie did not become popular in one moment. After her graduation in 2005, no one knew about such an actress.
READ ALSO: Cindy Sampson bio: age, height, measurements, husband
Only in 2016, the creators of Battlestar Galactica offered her the role of Julia Brynn, and Emilie agreed. It was a remake of popular American TV Series released in 1978, which was translated on Sci-Fi channel from 2004 to 2009. Then in 2007, the actress starred in Blood Ties — Canadian TV series, where she portrayed Sandra in several episodes. 2008 was a big year for the beautiful actress. She played a leading role in JPod and then received the Leo Award for Best Lead Performance in a Drama Series.
Her second role was the one that brought the actress popularity and love of fans. Emilie starred in first two seasons of Sanctuary and portrayed Ashley Magnus. People wanted the directors to bring this character back, but this has not happened. Then gradually the list of Emilie Ullerup movies and TV shows began to grow:
Smallville
True Justice
A Little Bit Zombie
Death Do Us Apart
Life on the Line
Mr. Young
The Philadelphia Experiment
Arctic Air
Almost Human
Chesapeake Shores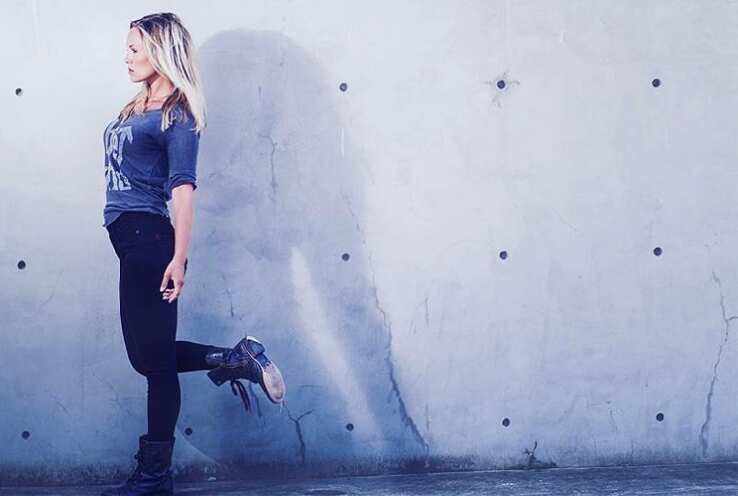 It is not the complete list of her roles, and we chose only the best. In 2012 the actress received Best Supporting Performance by a Female in a Dramatic Series for the part of Astrid Poulsen in Arctic Air. One year later she repeated her success and won this award again. Also in 2013, Arctic Air brought her UBCP/ACTRA Best Actress Award. We hope her success will last for years.
Emilie Ullerup net worth 2019
She is one of those stars, who tries to keep a low profile particularly as regards earnings and net worth. According to some sources, her net worth varies from 100,000 to 1 million dollars, according to other sources, it is estimated at 2 million dollars. However, the actress has not commented on this information, so all that remains is only to make assumptions.
Is Emilie Ullerup married or not: the personal life of the actress
Emilie used to keep her personal life in secret, although she posted a lot of photos with boyfriend Kyle Cassie on her Instagram profile. There were no photos of marriage and fans thought that he is Emilie's boyfriend. In reality, the truth is they got married three years ago; the actress revealed this information in her Instagram post on August 12th 2018.
Before Kyle Cassie became Emilie Ullerup husband, they together starred in True Justice, Death Do us Apart and other movies. He is a famous Canadian actor, photographer, and director.
The gossips always pursue media persons, and Emilie is no exception. Several years ago the rumours about Emilie Ullerup baby with her ex-boyfriend (not Kyle) began to spread so rapidly that the star even made the angry posts on Twitter and Facebook.
In 2008 the doctors discovered a tumour around the actress's spinal cord. Although it was benign, Emilie had surgery in 2009. To cut out cancer, the doctors had to remove her coccyx and the part of the sacrum. Emilie was able to get back to work and shootings only after five months. Fortunately, it did not affect her condition; now she is perfectly healthy.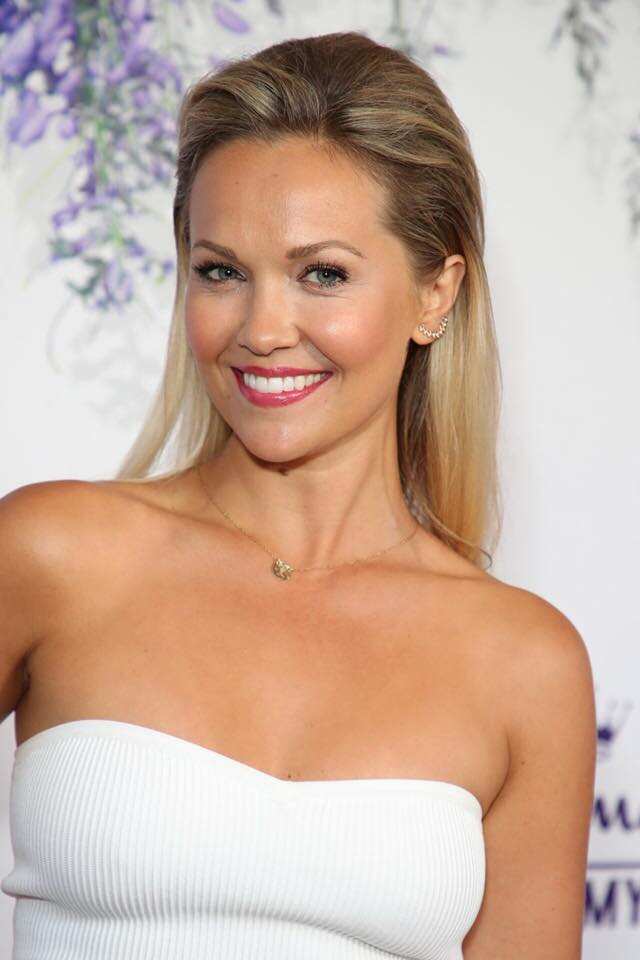 The actress is an active user of all popular social media, including Facebook, Twitter, and Instagram. The fans and followers can see some of Emilie Ullerup hot photos, backstages and selfies on the Instagram profile, but the actress is not one of those persons showing every step they take on media profiles.
Emilie Ullerup is a talented actress and a good wife, who deserved all awards, love of fans and popularity. We hope you have learned something new about the popular and beautiful lady.
READ ALSO: Shameless Levy Tran bio: age, height, sister, tattoos, boyfriend
Source: Legit.ng