Actress Barbara Hale bio: age, children, husband, net worth, cause of death
Any fan of the TV-series Perry Mason knows Barbara Hale. She was an excellent example of a woman who would never remain in the background. So who is Barbara Hale?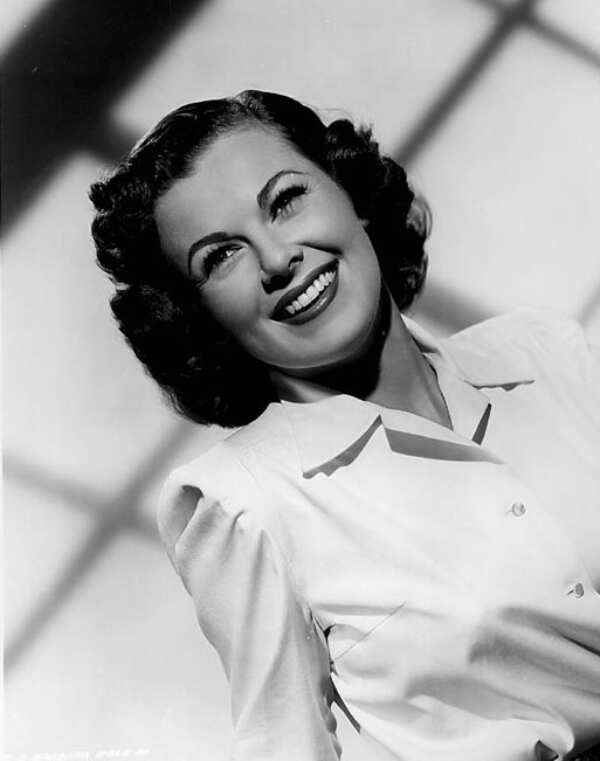 Some women became a part of history, and Barbara Hale is one of them. This famous American actress has enriched the creative cradle of Hollywood with her multiple roles. Although she was mainly a supporting actress, she has proved that one can distinguish the talent at its finest even in the distance.
Barbara Hale profile summary
Full name: Barbara Hale
Date of birth: April 18th, 1922
Age: 94 years old (died)
Birthplace: DeKalb, Illinois, USA
Marital status: married to Bill Williams (1946-1992, a death of the husband)
Nationality: American
Height: 165 centimetres (5' 5" feet)
Profession: Actress
Net worth: 3 million US dollars
Barbara Hale bio and career
The American actress Barbara Hale was born on the 18th of April in 1922 in the city of DeKalb, Illinois, in the family of Luther Ezra Hale and his wife, Wilma. The actress's ancestors were from Ireland and Scotland. Barbara received secondary education in the nearby town of Rockford. Her debut as an actress took place in 1943, immediately after graduating from the School of Fine Arts in Chicago.
During her career, Barbara Hale mostly played supporting roles. Despite this, she still achieved great success in her profession. She often appeared on the big screen, including such motion pictures as:
Gildersleeve's Bad Day (1943)
Heavenly Days (1944)
The Jackpot (1950)
The Lone Hand (1953)
Science Fiction Theatre (TV Series, 1955)
Airport (1970)
Big Wednesday (1978)
The real success as a supporting actress and actress in general Hale achieved thanks to the role of the detective Perry Mason's secretary in the cult series of the same name. In this role, she appeared on television from 1957 to 1966, and from 1985 she performed in 30 more TV films from the same series.
These films were broadcasted from 1985 to 1995. The television series was so successful that Barbara was nominated for an Emmy Award twice and received the coveted award in 1959.
READ ALSO: Who is Damon Thomas: Top 10 facts about Kim Kardashian first husband
She also became the owner of a star on the Hollywood Walk of Fame for her contribution to television. In general, the actress has four nominations and awards, they are:
Primetime Emmy Nominee in 1961 for Outstanding Performance in a Supporting Role by an Actor or Actress in a Series Perry Mason (1957)
Primetime Emmy Nominee in 1959 for Best Supporting Actress (Continuing Character) in a Dramatic Series Perry Mason (1957) (won)
Winner of Golden Boot Awards in 2001
Winner of Star on the Walk of Fame in 1960 at the Television category
In addition to these awards, she made an excellent money profit from being an actress. Barbara Hale net worth is estimated at 3 million US dollars.
In 1946, Barbara Hale married Bill Williams who was also an actor. He was the star of the television series The Adventures of Keith Carson. The marriage of Hale and Williams has lasted 46 years until Bill died in 1992 from brain cancer. The actress herself diagnosed the presence of a tumour several times, but thanks to timely operations, the disease was defeated.
From the marriage with Bill Williams, she had three children. Barbara Hale children are already adult people. The elder daughter is Jody Katt, who is already 72 years old. The middle son, William Katt (68 years old) has become an actor, having followed the steps of his parents. His best-known role is in the TV-series The Greatest American Hero. Finally, the youngest daughter, Juanita Katt, is 66 years old now.
Is Barbara Hale still alive?
The actress has lived a long and wonderful life. She has contributed a lot to the art world, and her children and relatives are definitely proud of her. Unfortunately, this great woman has passed away. Barbara Hale cause of death was a chronic obstructive pulmonary disease. She died two years ago on the 26th of January in 2017, in Sherman Oaks, California. Barbara Hale age was 94 years.
Barbara Hale, famous for her supporting roles, certainly did not stay in the background in the world of cinema and Hollywood. The world will miss this wonderful actress, a loving wife and mother. However, she managed to live a long life and leave amazing roles, stories and memories, which are enough for the rest of the life of her relatives and fans.
READ ALSO: Jack Black net worth, age, height, Jablinski games, wife and kids
Source: Legit.ng