Jena Sims bio: measurements, net worth, relationship with Brooks Koepka
Jena Sims is a young, beautiful and talented woman who is best known for her work as a professional model, philanthropist and actress. Recently, she gathered the attention of many people for being the hot girlfriend of Brooks Koepka, a renowned golfer. Sims is a successful woman who is always full of life and is a source of inspiration to many young women who are in pursuit of their dreams and visions. Her positive energy and glow cannot be overlooked.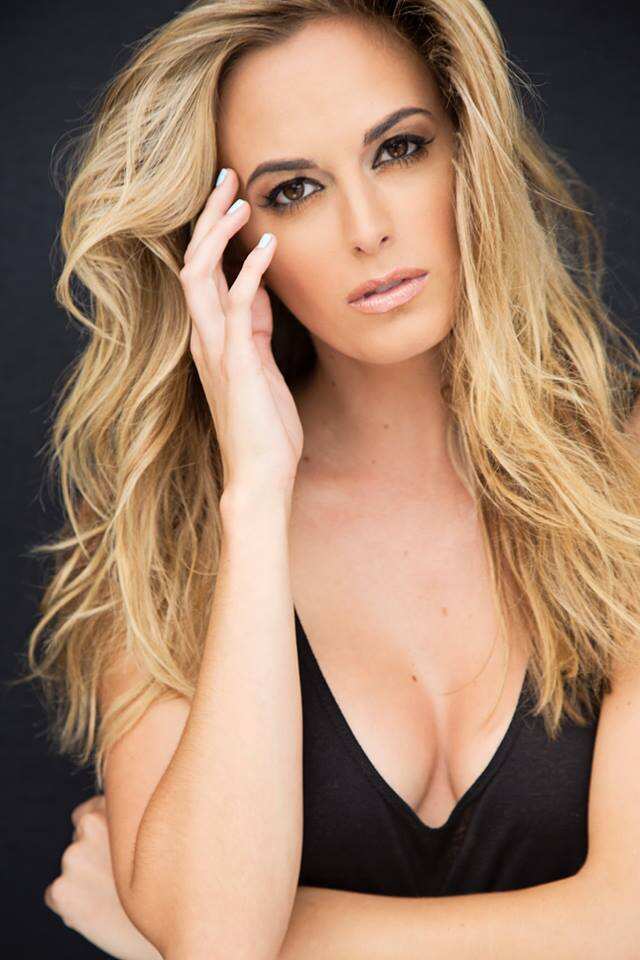 Jena Sims is a young, hardworking American lady who was born on the 30th of December 1988. Her birth took place in Winder, Georgia and her parents gave her the name Jena Michelle Sims. Today, she is 30 years old but will be 31 at the end of 2019. Her star sign is Capricorn.
She is an American citizen with a North American Caucasian heritage. Despite her parents and siblings not being known, she was brought up in a healthy and fun home environment. The support she received from her parents and extended family propelled her to become an achiever at a tender age.
Jena Sims profile summary
Name: Jena Michelle Sims (commonly known as Jena Sims)
Date of birth: 30th December 1988
Zodiac sign: Capricorn
Citizenship: American
Ethnicity: Caucasian
Height: 173 cm (1.73 meters/ 5 feet 8 inches)
Weight: 56 kgs (123 lbs)
Eye colour: Dark brown
Hair colour: Brown
Hobbies: Fishing, dancing and swimming
Profession: Model, philanthropist, actress
Current romantic relationship: With professional golfer Brooks Koepka (boyfriend)
Jena Sims measurements
Sims is a professional model who has a body that is fit for the job. She is 172.7 cm (5 feet 8 inches) tall and weighs about 56kgs (123lbs). As is expected of every professional model, she does her very best to maintain her figure to look appealing at all times. Jena Sims hot body measures 34-24-35 for bust, waist and hips respectively, giving her a notable hourglass figure. She is a naturally beautiful woman who has dark brown eyes and long brown hair. Details about her size of clothes or shoe size are not known publicly.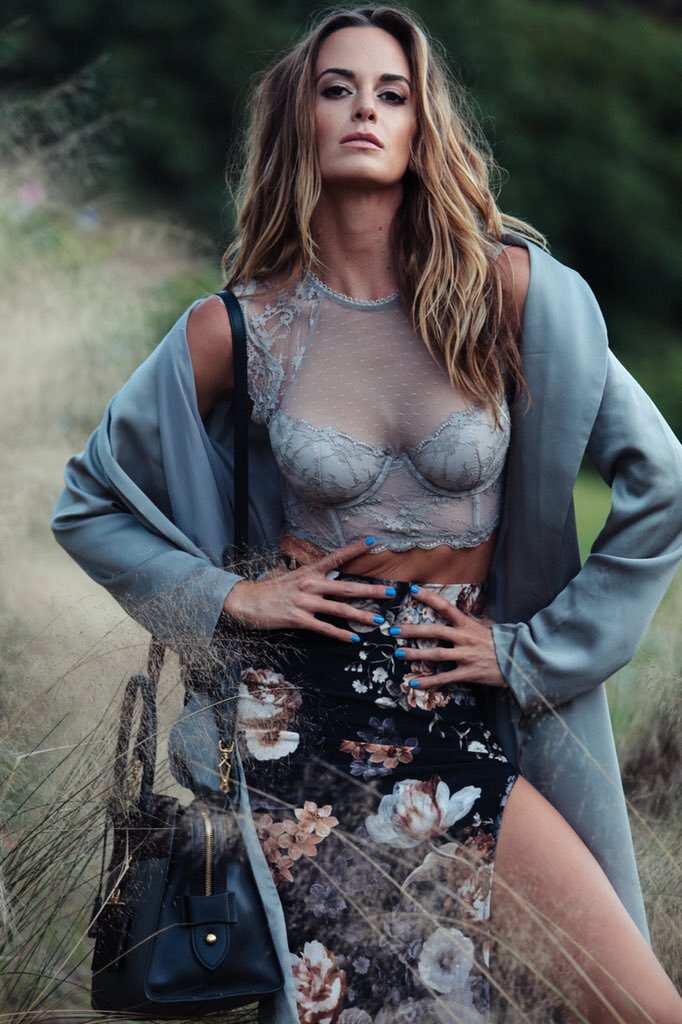 Education history
Sims grew up in Georgia where she attended and graduated from the Winder-Barrow High School. She graduated from this institution in 2007. She was a cheerleader in high school. Afterwards, she enrolled at Belmont University. In this university that is located in Nashville, Tennessee, she pursued a course in International Business for a short while.
Career trail
Jena Sims joined the world of pageantry when she was still a teenager. In 2004, she enrolled and won the Miss Georgia National Teenage Competition. Her win earned her the title of Miss Georgia Junior National Teenager. In 2005, she was honoured as the Miss Junior National Teenager. Both these wins motivated her to join more pageantry competitions. On the 11th of November 2006, she was crowned Miss Georgia Teen USA 2007. This was after a fierce competition that was held in Newman. Being the new queen who reigned after Brittany Sharp motivated her more.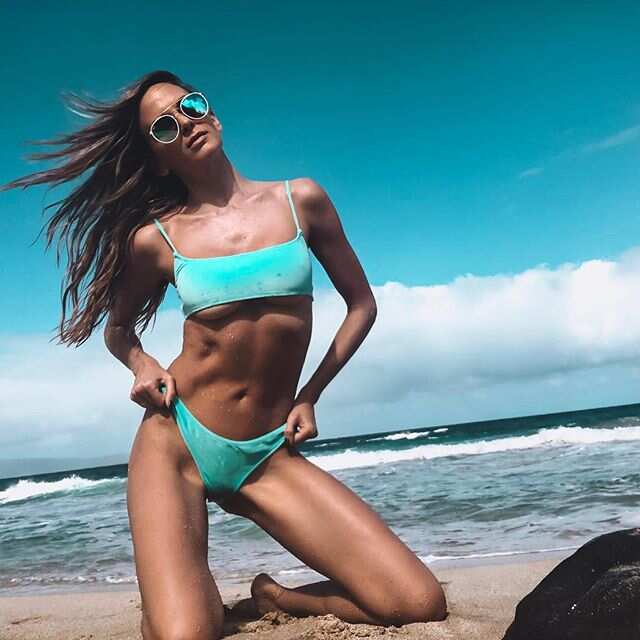 In her new role and title, she was expected to place in the 2007 Miss Teen USA as the sole Georgia representative. Due to unexplained reasons, she decided not to participate in the show but was in attendance. She made a record of being the first Miss Georgia Teen USA not to be in the pageant from 2003. This period of being recognised by many people inspired her to be a philanthropist. She later slowed down on pageantry and focused more on helping the needy in society.
Besides modelling, Sims is also a good actress. She moved to Sherman Oaks, California to pursue both acting and modelling. So far, she has appeared in a few films. Her debut into the film industry was in the 2012 movie Attack of the 50 Foot Cheerleader where she played Cassie, a leading role. She later appeared in one episode of Entourage. She also featured in Last Vegas in 2013 and Kill the Messenger in 2014. In 2017, she appeared in Sharknado 5.
Philanthropy
In her role as a humanitarian, this beautiful lady has received awards and accolades. She has mainly focused on allowing children from resource-poor or disadvantaged settings to be part of pageantry shows. The organisation Pageant of Hope, which she founded, has been making a positive impact on society. It often organises and hosts beauty pageants for children who are sick from cancer and other disabilities. The shows have, so far, been held in various states such as California, New York and Michigan.
Her efforts to put genuine smiles on the faces of these children have earned her accolades from Nestlé and Caring Institute. Sims has also won the Prudential Spirit of Community Prize as well as the Southern Hero reward. Her organisation, Pageant of Hope, has also received several National Community Rewards.
Jena Sims net worth
From her modelling and acting career, Sims has amassed riches. Her net value is rated at approximately $2 million.
Jena Sims and Brooks Koepka
Sims is Brooks Koepka girlfriend. Before their romantic relationship was publicly known, Sims did not receive much attention from the media. Koepka is a renowned professional golf player who often appears in the media. Being Koepka girlfriend seems to be suitable for Sims because the two appear to be a very happy couple. The attention she has been receiving from being associated with the golfer is presumed to have earned her more modelling jobs. The couple began dating in 2017.
Controversies and rumours
In 2012, stories started circulating that the lady was dating Robert Buckley whom she had met during her pageantry days. Neither she nor Buckley faced the public with denying or confirming these allegations.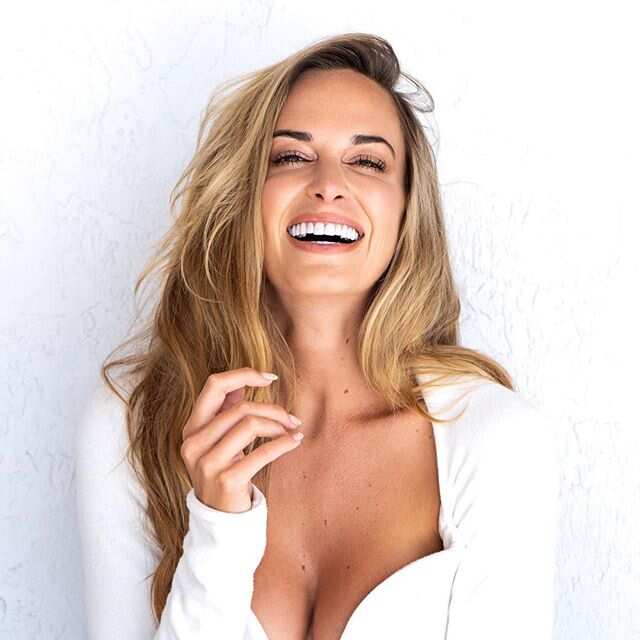 Hobbies and interests
In her free time, Sims enjoys fishing and swimming. She also enjoys dancing. For many years, she has been an avid supporter of the football team Atlanta Falcons, so she often watches them on the field.
Social media profile
Jena is an active user of different social media platforms. She has public pages on Instagram, Facebook and Twitter. On her Facebook page, there are over 2.3k followers, while her Twitter page has over 9.3k followers. Her Instagram page has approximately 124k followers.
Jena Sims is a young and successful lady who has made an impact in the world through humanitarian work. She is also a model and an actress, but most people know her as the stunning girlfriend of professional golfer Brooks Koepka. The happy couple has made appearances in the media together. In the future, she hopes to bag more acting jobs. She also hopes that her organisation, Pageant of Hope, will continue making more disadvantaged children smile.
READ ALSO:
Demond Wilson biography: age, net worth, wife, children, death rumors
Weather Channel Jen Carfagno bio: age, birthday, measurements, salary
Source: Legit.ng