How much is Ryan Seacrest worth in 2019?
Probably you have at least once seen the face or heard the voice of this handsome man. He first earned his first millions as a teenager. How much is Ryan Seacrest worth and how did he manage to become so popular? Are you ready to know more?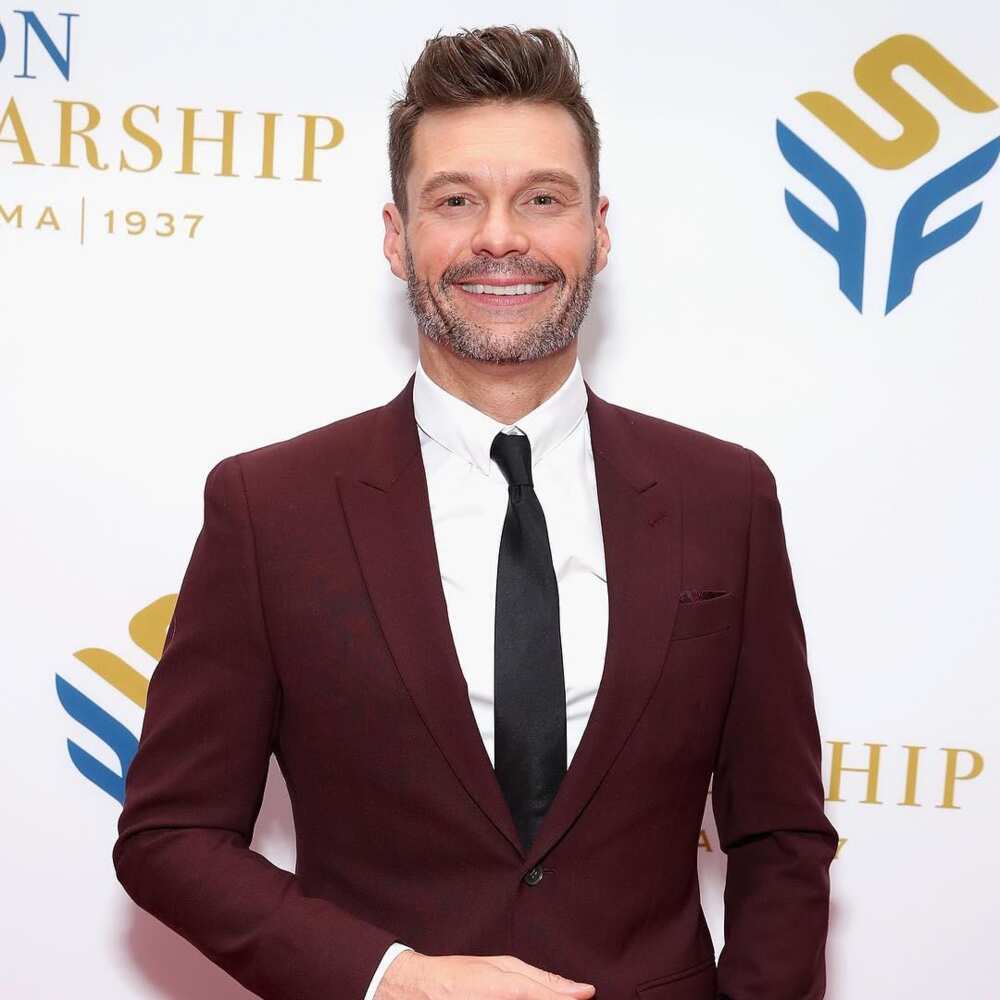 On his Instagram profile, you will find a lot of photos of American music, film and TV stars. We can assume that he is a very friendly, cheerful and charming person. The number of followers of such a talented TV presenter is already 4.1 million.
How much is Ryan Seacrest worth
What is Ryan Seacrest net worth and why is he so famous? Ryan John Seacrest is an American television and radio host, an Emmy laureate, a producer, an actor, and a permanent host of the American Idol television show. Besides, he is a host of several programs on the radio and a show on ABC. As an actor, he played a TV presenter on the Beverly Hills 90210 series.
READ ALSO: Elise Jordan MSNBC bio: age, height, measurements, husband
From early childhood, he showed interest in public speaking and was a school radio announcer. He said the following:
All I wanted to do when I was a teenager was getting dropped off at a radio station – one of the ones I listened to – and watch how the shows worked. After a point it was about showing up and driving people crazy, driving the van to promotions and sneaking on the air.
The young man appeared on television in 1993. Nevertheless, he was best known not as an actor, but as a radio and TV host:
co-host of the popular reality show American Idol (2002)
the host of its spin-off American Juniors (2003)
the host of the American Top 40 (2004), and in February of the same year he became the owner of the KIIS FM station
In August 2005, Ryan was a producer and co-host of Diсk Clark's New Year's TV program Rockin'Eve. In January 2006, he signed a contract with NBCUniversal, agreeing to host several television programs E! to NBC, and in the same year, he founded his own company named Ryan Seacrest Productions.
You will probably ask how much is Ryan Seacrest worth? You will be surprised by the number. He was at the #26 position of Forbes 100 celebrity earnings 2018. For that time Ryan Seacrest net worth was $74 million. This number has increased several times in just one year. The host signed several contracts one by one. Also, he was a special guest star on many television and radio shows. Summarising the income of his company, we can say that the net worth of Ryan Seacrest is $410 million now.
Ryan Seacrest salary
Such a huge net worth immediately causes the next questions: how old is Ryan Seacrest and what is his salary? He was born on December 24, 1974, in Atlanta, Georgia, USA, so Ryan Seacrest age is 44. He is a successful TV and radio host, businessman and philanthropist. His salary is $75 million.
Although Ryan Seacrest is an excellent American actor and screenwriter, he is primarily popular as a TV presenter. It is not surprising, because he has a huge number of programs and shows, which he revived with his light humour and endless charm.
Now you know the answer to the question: "How much is Ryan Seacrest worth?" It is impressive, is not it? His charming smile, attractive appearance, and talent, of course, made him a celebrity and sought-after specialist. If you have not seen his face on numerous TV shows or heard his pleasant voice on the radio, it is high time to overcome the void.
READ ALSO: Who is Abigale Mandler: top 10 facts about the Twitch streamer
Source: Legit.ng