Alisyn Camerota bio: age, husband, family, net worth, salary
Alisyn Camerota is an American journalist with decades of experience in media. Currently, she is the co-anchor of CNN's morning show, New Day. She previously worked at Fox News, WHDH, and WTTG.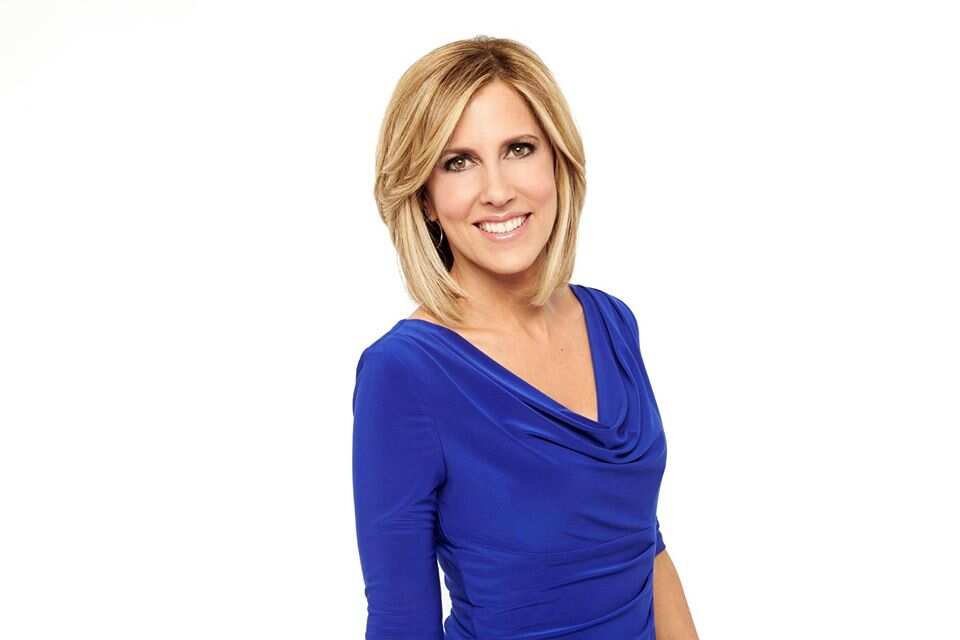 Besides her presence on TV, the veteran journalist is also the author of the 'Amanda Wakes Up' novel. She is married to Tim Lewis, and they have three children, including fraternal twins. Here is more about her.
Profile summary
Full name: Alisyn Elaine Camerota
Birthdate: June 21, 1966
Place of birth: Bellingham, Washington, USA
Zodiac sign: Cancer
Nationality: American
Height: 5' 3"
Spouse: Tim Lewis
Children: Nathaniel Lewis, Alessandra Lewis, Francesca Lewis
Profession: Journalist, author
Book: Amanda Wakes Up
Alisyn Camerota age
The famous journalist is currently 53 years old. She will celebrate her 54th birthday on June 21. What nationality is Alisyn Camerota? She is an American citizen, born in Bellingham, Washington.
Alisyn Camerota family
Alisyn Camerota parents lived in Shrewsbury, New Jersey. She has a brother, who is an abdominal surgeon, and two older sisters. She is of Italian descent.
How tall is Alisyn Camerota?
Alisyn Camerota height is 5' 3" and she weighs 56kg. Her hair colour is blonde and her eyes are brown. Her body measurements are 34-25-36 inches while her bra size is 38B.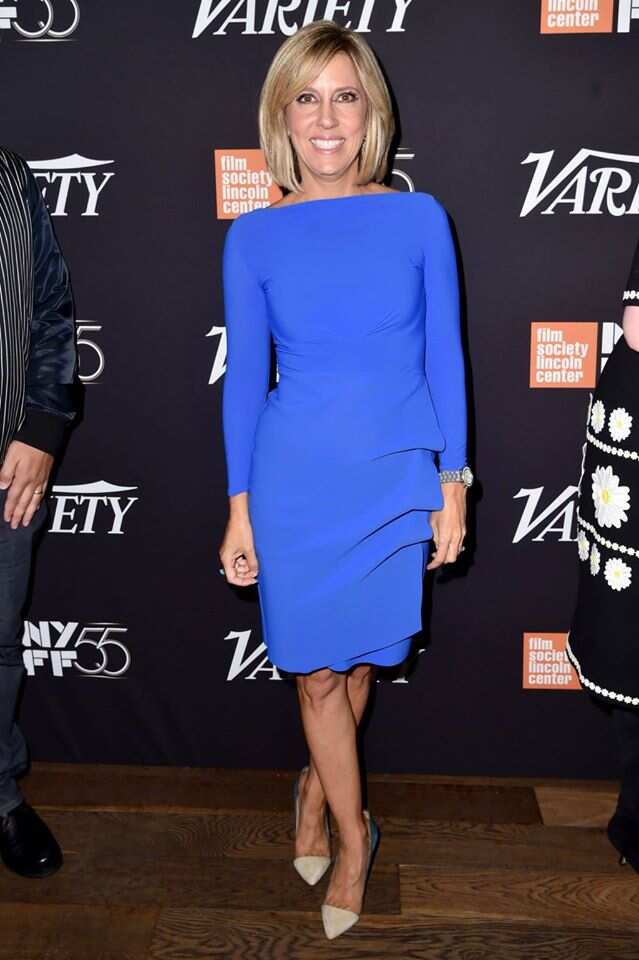 Education
Where did Alisyn Camerota go to college? She graduated from the School of Communication of the American University in Washington, DC, with a degree in Broadcast Journalism and a minor in Criminal Justice. While at college, Camerota used to work as a waitress at Friendly's Ice Cream.
Career
After her graduation, Alisyn worked at different stations before eventually joining Fox and CNN. She previously worked as a reporter and news anchor for WHDH in Boston, and as a reporter at WTTG in Washington DC.
Camerota also contributed to the popular show, America's Most Wanted. She also did some work for Koppel Communications.
Alisyn Camerota Fox News
After years of hard work and building her portfolio, Alisyn joined Fox News Channel (FNC) in February 1998. She began as a correspondent for Boston Agency. The gorgeous anchor also co-hosted the weekend edition of Fox and Friends with Clayton Morris and Dave Briggs.
She then left the show to start co-hosting a weekday edition of America's News Headquarters with Bill Hemmer. Alisyn left Fox News in March 2014 after 16 years of working in the station to join her current employers.
CNN career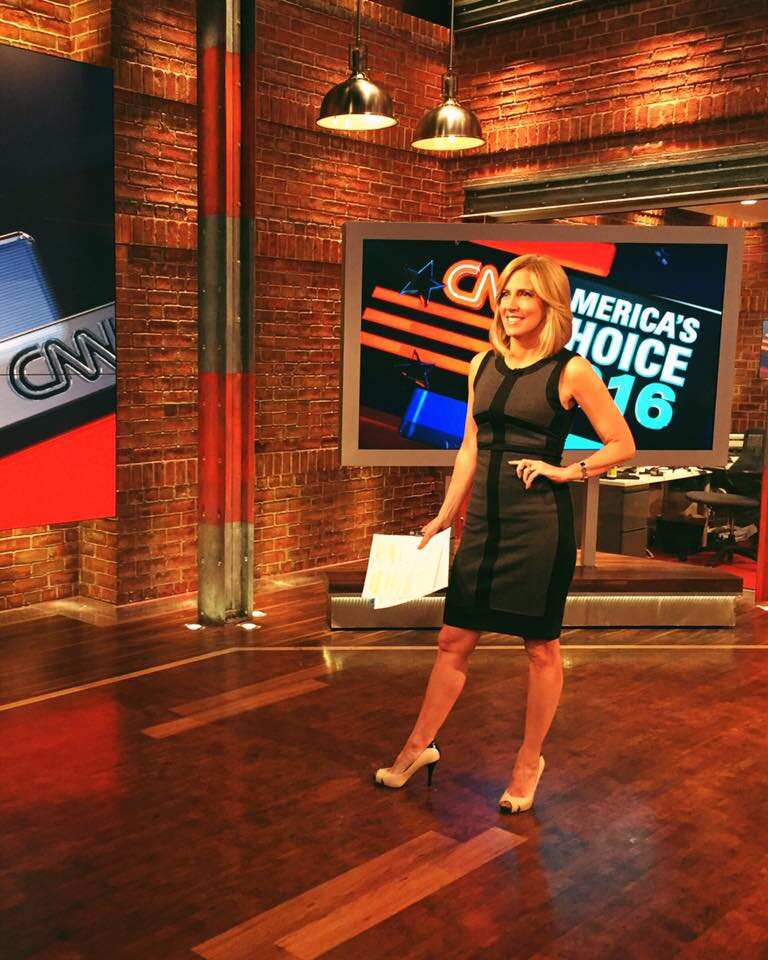 The veteran TV anchor joined CNN Worldwide in July 2014. She started co-anchoring on CNN's New Day ten days later and became a permanent anchor of the program in 2015.
While at CNN, Alisyn Camerota covered breaking news stories on the ground both internationally and domestically. Among the notable stories she covered include the Paris and Brussels terror attacks. She also reported on the tragic South Carolina church shooting and the Pulse nightclub shooting in Orlando, FL.
The mother of three was also at the forefront of CNN's coverage of the 2016 USA elections. She has conducted news-making interviews with Democratic and Republican nominees and many of the primary candidates.
Additionally, she also anchored primetime specials, including Sexual Assault on Campus and The Cosby Show: A Legend Under Fire.
Who has she interviewed?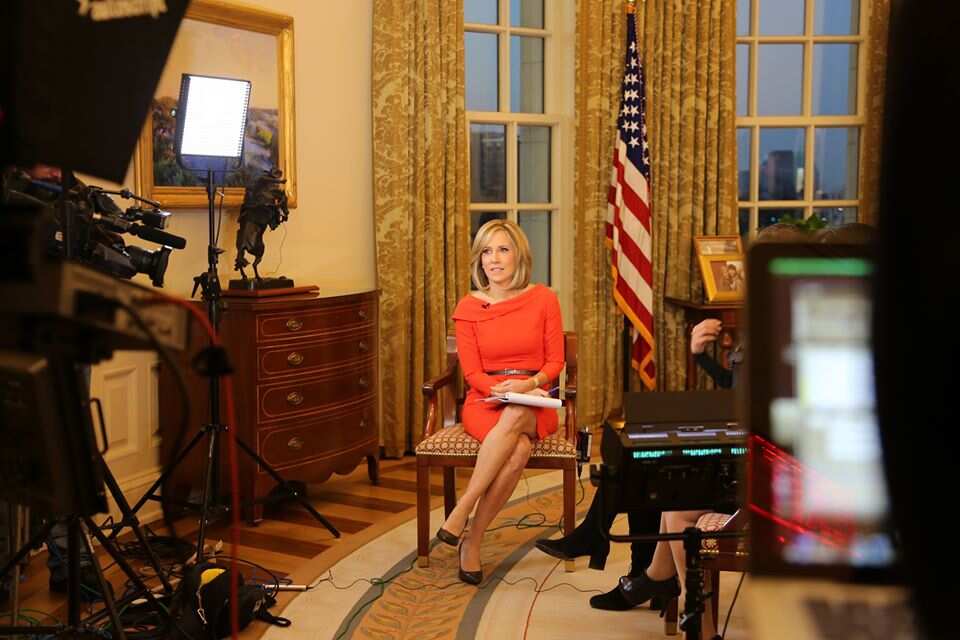 The media personality has had numerous sit-down interviews with prominent newsmakers, including former President George H.W. Bush and Secretary of State Hillary Clinton. Others include football player Terrell Owens and rock legend Jon Bon Jovi.
Camerota on Trump's administration
The journalist has made several headlines following her previous remarks on Donald Trump's administration.
Back in March 2019, she expressed her 'exhaustion' with covering the Trump administration, saying it had "broken [her] spirit" to see the president accused of a long list of crimes but with nothing happening.
She cited flaws in handling The Mueller Report, violations of the Emoluments Clause, and nepotism as some of the issues the government failed to address.
She recently interviewed Vice-President Mike Pence, who raised questions among the public on Trump's response to the rapidly spreading Coronavirus.
Pence was presented with figures from the Centers for Disease Control's website, showing a drop in Coronavirus tests in the country. However, he failed to give the number of tests taken despite leading the task force in charge of combating the deadly virus.
Author
The veteran journalist is the author of Amanda Wakes Up. She began writing the novel while taking notes of her interviews of candidates in the USA 2012 presidential election.
The notes developed into a story based on her 25 years of working for the news business. She wrote the book with the desire to remind readers of the importance of real journalism.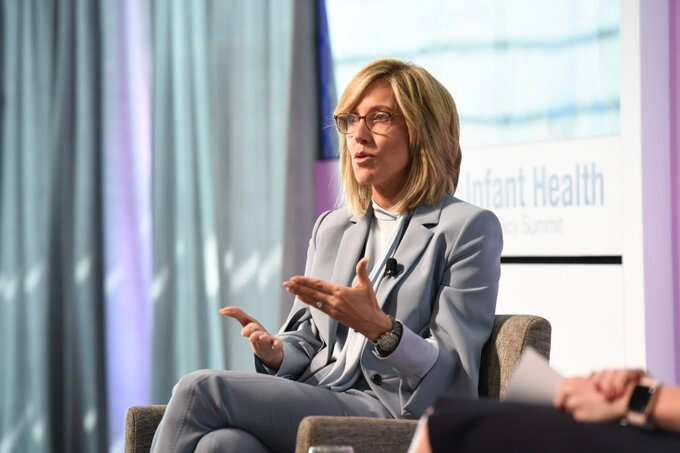 Advocacy
Besides her journalism career, Alisyn is also a board member and spokesperson for RESOLVE, the National Infertility Association. The organization was founded in 1974 by Barbara Eck to bring together other women facing infertility.
It provides free support groups in more than 200 communities by advocating for people's education. RESOLVE also creates awareness of family building options and provides access to care, among other community support services.
Alisyn Camerota husband
Camerota and her husband, Tim Lewis, have been married since 2002. The couple has three kids, including fraternal twin daughters Francesca and Alessandra. Lewis and Alisyn Camerota young twins were born in 2005. Their son, Nathaniel, was born in 2007.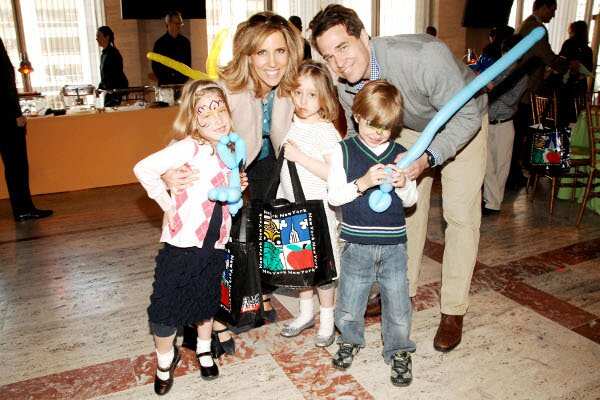 What does he do?
Lewis is an investor and partner at Southfield Capital in Greenwich, Connecticut. He has been with the company since April 2014.
The father of three was previously a partner at Atlantic Street Capital in Stamford for nearly five years and CRG Group in New York City. He earned a bachelor's degree in Political Science from Yale University in 1988.
Tim Lewis Alisyn Camerota purchased a house in Westport, Connecticut, for $3 million.
Alisyn Camerota net worth
Having worked for decades as a journalist, the veteran TV anchor has made a considerable amount of money. She has a net worth of $7.5 million.
Alisyn Camerota salary
What is Alisyn Camerota CNN salary? The 53-year-old takes home a basic salary of between $67K to $95K. Her total pay ranges from $70K to $99K.
Social media
You can view Alisyn Camerota hot photos on her Instagram and Facebook accounts. On Facebook, she has more than 53,000 followers.
Alisyn Camerota Instagram account has over 41,000 followers. You can also find some of her pictures on this page.
However, she is not available on Twitter. In July 2017, she announced that she was 'breaking up' with Twitter for good because of the 'verbal abuse' she had suffered from trolls.
Sexual harassment allegations
The mother of three has maintained a decent image and top-notch professionalism in her entire career without attracting controversies. However, she has been a victim of some sexual harassment in her life.
In 2017, the CNN anchor accused former Fox News chief Roger E. Ailes of sexual harassment. She made this accusation a few years after leaving Fox News for CNN. Ailes faced similar claims from at least six other women who accused him of behaving inappropriately toward them.
CNN boss Jeff Zucker allegedly made a 'sexual joke' about Camerota during the Mirror Awards ceremony. The CNN anchor was also the emcee for the event that took place at Syracuse University in June 2019. She, however, took Zucker's comments lightly.
Alisyn Camerota has a vast experience in journalism. She is one of the most reputable female TV anchors in the world and a role model for young journalists worldwide.
Source: Legit.ng