Sheryl Underwood bio: age, height, net worth, family, husband
Sheryl Underwood is a celebrated comedian and talk show host that can keep you entertained every single day. Getting into mainstream comedy was just the beginning of her career path in the 80s. She has grown over the years to become one of the best entertainers and talk show host of all time.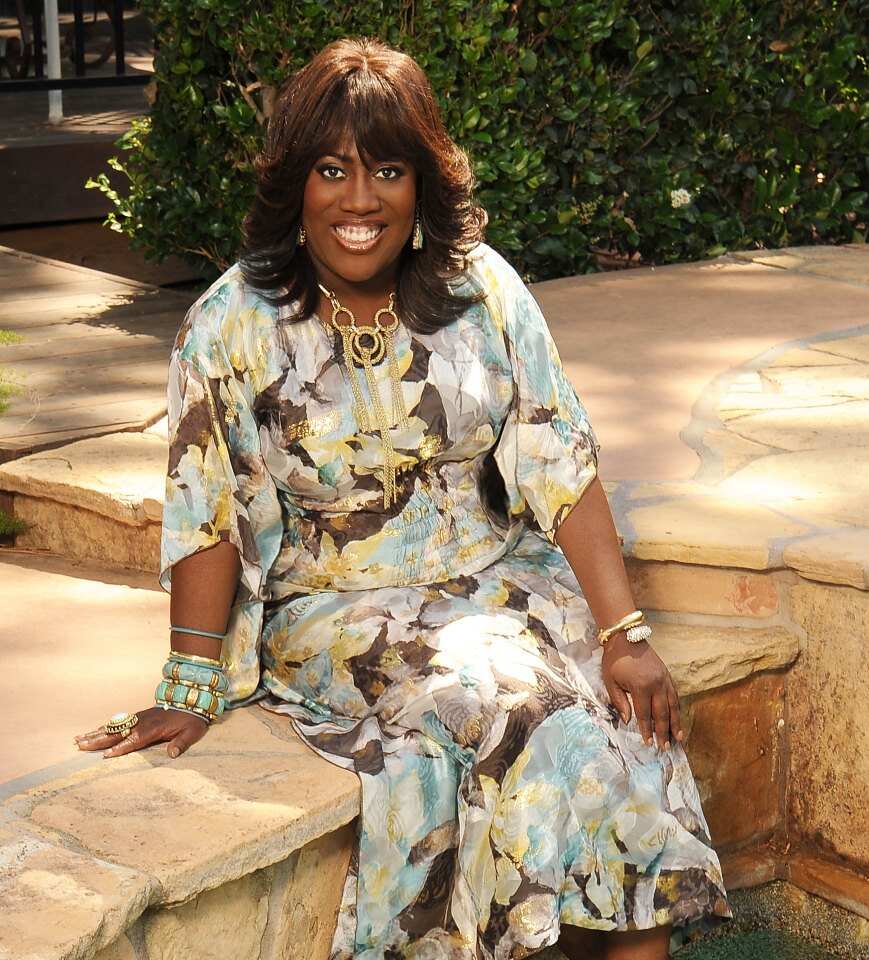 Sheryl Underwood is both a comedian and actress that is worth emulating. She is a talk show host of The Talk on CBS. She took up the role in 2011 and has been doing it really well as she has attracted awards that include the 2017 Daytime Emmy for Outstand Entertainment Talk Show Host. You may think that the ever-smiling comedian has had an easy life. What you do not know is that she has gone through a lot in her life. He comic tactics have been useful in making her and others with similar experiences get through such hard times.
Sheryl's biography
As mentioned earlier, the ever-smiling woman has a story to tell. Check out the things that you must be aware of concerning the strong star that can overcome anything. She was born on 28th of October 1963 in Little Rock, Arkansas and was given the name Sheryl Patrice Underwood. This makes Sheryl Underwood age to be 56 years old. The twin sister and herself were prematurely born and had to spend a few days in an incubator. She survived to grow. It was unfortunate that Sheryl Underwood sister was not so lucky. As such, she carries her twin's birth certificate around even today.
While she was raised in Little Rock, she was relocated to Atwater, California where she attended high school. She then moved to the University of Illinois, Chicago where she took a Bachelor of Arts degree in Liberal Arts. She did not let personal life problem deter her from succeeding in life.
She later joined the military where her focus was on academics. However, she did not ignore her comic abilities, and over time, she was able to emerge among the first female finalist at the Miller Lite Comedy Search which was the beginning of her journey in the world of comics. She holds master's degrees in Media Management and Mass Communication from Governors State University and is a lifetime member of the Zeta Phi Beta sorority, as well as a member of NAACP.
Sheryl Underwood net worth
Those who have been asking who is Sheryl Underwood should know that she is a very successful comedian. Her beginning may have been gradual, but she quickly rose to fame, and so did her bank account. Her stand up comedy acts attracted small acting roles. However, she became more famous when she began hosting the BET Comic View. This opened up opportunities for her to contribute to other shows including the Tom Joyner Morning Show, The Steve Harvey Morning Show, and some radio shows. One of the movies she is well known for is the Beauty Shop and Bulworth. This and other things she has been part of have contributed to her 4 million US dollars worth.
Family history
It is not news that Sheryl's childhood was not the very best. Her mother tortured her with domestic violence as she tried to interfere with her relationship with the father. She has a brother named Michael and a disabled elder sister, Frankie, who suffered from polio when she was still very young. The mother, Joyce Evelyn Underwood never wanted the daughter-father relationship to thrive and even tried stubbing the man some time. The mother was not kind to her when she was defiled after college as she chose to blame Sheryl for the ordeal. The good news is that Sheryl did not let family troubles get in her way to success.
Sheryl Underwood husband
It is not clear if Sheryl Underwood family issues contributed to her being mum about her relationship status. She had been silent about it for a long time until 2011 when she revealed that she had lost her husband to suicide. This came after almost 2 decades after the husband died. Her late husband was named Michael and was a chef. The two married in 1987 after dating for 7 years. The marriage only lasted 3 years and the husband attempted to take too much medicine but managed to take his life by jumping off a building. He had been suffering from clinical depression.
She has never been married after this experience and had not had a child with him before his passing. We can only assume that Sheryl Underwood husband died without her expecting it. The fact that she had made him chocolate cake and expected to see him back in the evening was revealing of this fact. Sheryl may have gone through a lot of tragedies in life but she says that they have actually contributed to making her stronger.
Sheryl Underwood height
The comedian is short in height, possessing a height of 5 feet 5 inches (1.67 meters). She has struggled with weight before, and for this, she has had to work around it. She is however full of confidence and always dresses smartly.
Sheryl Underwood is a strong woman. She is one of the few that have come out of depressing situations in life to emerge on top of their situations. Family issues and unfortunate marital experience will not be hindrances that hold her back.
Source: Legit.ng