Alexis Knapp is a young American actress and singer who is known for the role of Stacie Conrad in the movie Pitch Perfect, as well as the supporting role in the youth movie Project X. Her beauty and incredible talent captivate viewers. Look into her eyes, and you will be unable to resist learning the top facts about the rising Hollywood star.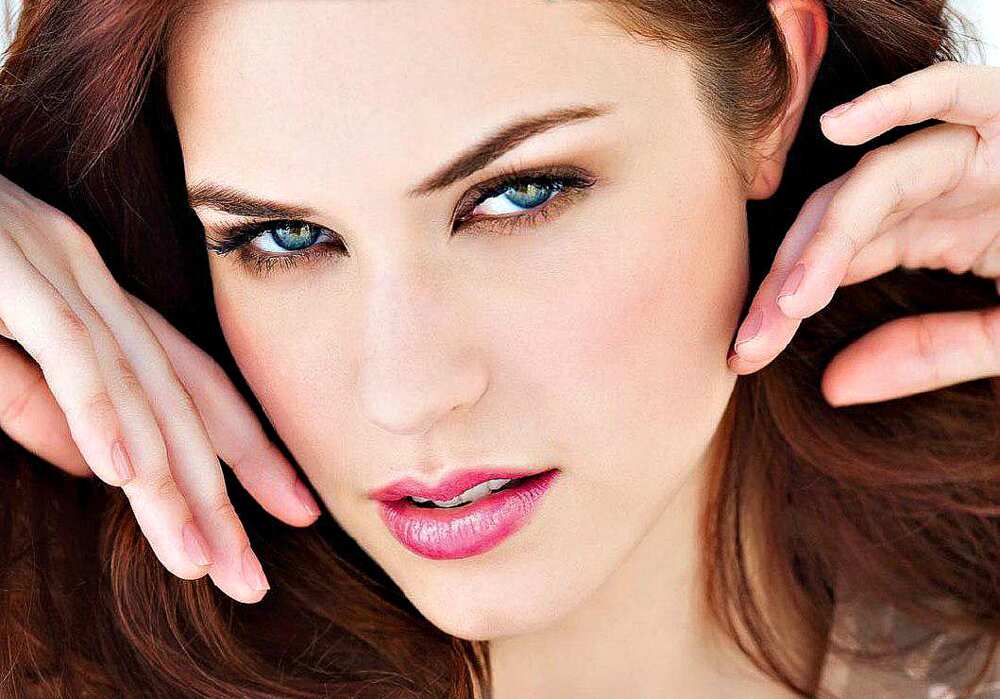 Here are the juiciest facts from the life of this beautiful actress.
Alexis Knapp age and biography
There are few facts about Alexis Knapp on the internet, but the following ones are the most essential. The lady was born on July 31, 1989, in Avonmore, Pennsylvania. Her parents Marjorie and Bradford Elwood Knapp had nothing to do with the movie industry. Alexis Knapp grew up in North Carolina. As a child, the girl studied ballet and participated in improvised school performances.
At the age of 18, she moved to Los Angeles to try her luck in the world of show business.
Alexis Knapp movies
Her list of films is impressive. In 1999, Alexis was a voice-over in the series Family Guy. In 2005, the actress starred in the TV series Made in Hollywood, Show Attacks! and The Late Late Show With Craig Ferguson.
READ ALSO: Laura Rutledge: age, height, husband and hot photos
In the "big cinema," the girl appeared in the films Couples Retreat in 2009 and Percy Jackson & the Olympians: The Lightning Thief in 2010.
In 2010, the actress also starred in the TV series Look directed by Adam Rifkin, starring Eli Kobrin, Matt Bushnell, and Colton Haines. In 2012, Alexis starred in the film Project X as Alexis, which made her famous in Hollywood. The same year, she had the role of Stacie in the melodrama Pitch Perfect directed by Jason Moore based on the book by Mickey Rapkin. Anna Kendrick, Skylar Astin, Rebel Wilson, and Adam Devine were her colleagues.
In 2012, Alexis played a supporting role (Taylor) in the comedy thriller So Undercover with Kelly Osbourne, Miley Cyrus, and Jeremy Piven. Tom Vaughn directed this movie.
2013 was a productive year for the actress. She starred in the comedy horror Vamp U as Samantha and as Kat in Cavemen by Herschel Faber. Knapp played Tori in the comedy series Ground Floor directed by Gail Mancuso. It was released the same year.
Besides, Alexis Knapp appeared as a guest star in the TV series Super Fun Night in 2013. She acted in The Anomaly in 2014. Noel Clark directed the film. Along with Knapp, the cast included actors: Ian Somerhalder, Brian Cox, Luke Hemsworth, Nial Greg Fulton, and Michael Bisping.
We saw the actress as Stacie in Pitch Perfect 2 in 2015 and Pitch Perfect 3 in 2017 as well. One of her last movies Urge was in 2016. Talking about TV-series, My Christmas Prince was released in 2017. Alexis played the role of Samantha Logan here.
Alexis Knapp measurements
A lot of people are interested in knowing information about Alexis Knapp height, weight, and other measurements and we have found the necessary data for you. Well, what are the measurements of this American beauty?
Height: 173 centimetres or 5 foot 8 inches;
Weight: 57 kilograms or 126 pounds;
Build: Skinny;
Brеasts-waist-hips: 91-66-89 centimetres or 36-26-35 inches.
Alexis Knapp baby daughter
Alexis is the mother of a beautiful blonde girl, Kailani Merizalde Phillippe-Knapp, whom she gave birth to on July 1, 2011. Kai's father is Ryan Phillippe. The couple is not in a relationship now. Knapp believes that her daughter looks more like her:
She looks like moi. A lot more so now. They always come out looking like the dads, because men are just fat and puffy and can't open their eyes too much.
When you look at this photo, you can not stop smiling. The mom and daughter seem to be the happiest in the world.
Alexis Knapp significant roles are ahead, but her audience already likes the ones in which she has already starred. She is a wonderful actress, singer, model, amazing mom, and just a beautiful woman. We hope that Alexis will not stay in a creative reprieve and very soon will delight us with her new films.