Famous hard work quotes to inspire you
Are you looking for a little extra inspiration to work hard? Famous work hard quotes are sure to get you going. Hard work inspirational quotes are a wonderful nudge to help you succeed at work or in school. Sharing quotes with a friend or colleague to pass on the motivation is also a great way to inspire greatness in others.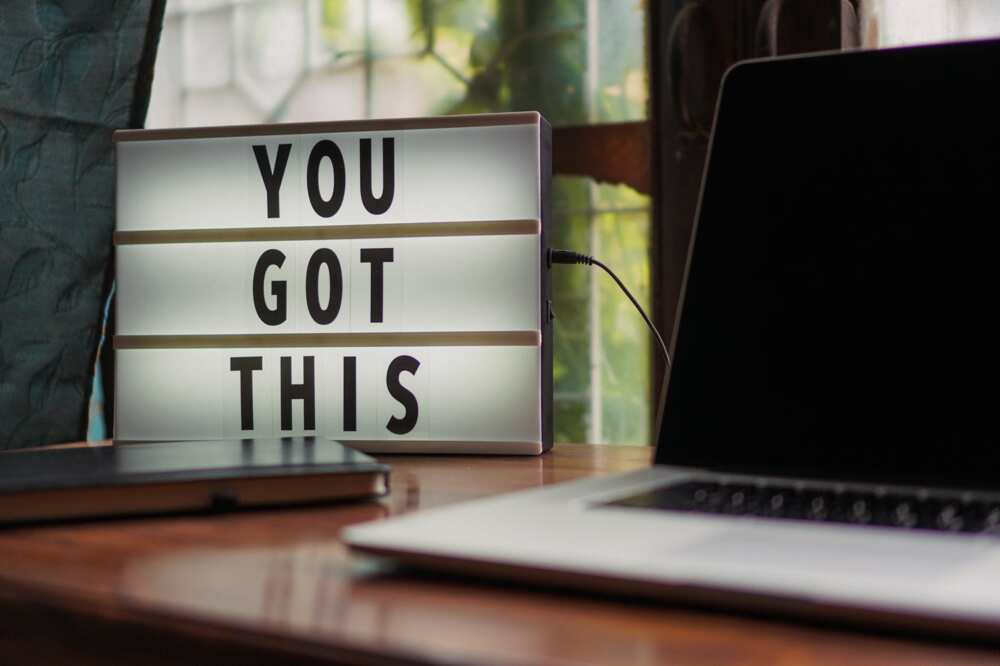 Sometimes you can feel overwhelmed by the pressure of working hard to attain a specific goal. Our selection of quotes hard work will remind you that you are on the right path. Just keep pushing and you will get there.
Amazing hard work quotes
Get started on the right foot every day with inspirational work hard quotes. These are a sure way to get you up to focus on your dreams or business and achieve more than you thought possible. Here are our top picks of quotes on hard work:
Don't stop when you're tired. Stop when you're done.
"The question isn't who is going to let me; it's who is going to stop me." – Ayn Rand
"If things seem under control, you are just not going fast enough." – Mario Andretti
"Life is inherently risky. There is only one big risk you should avoid at all costs, and that is the risk of doing nothing." – Denis Waitley
Do something today that your future self will thank you for.
The key to success is to focus on goals, not obstacles.
''My job as a leader is to make sure everybody in the company has great opportunities, and that they feel they're having a meaningful impact.'' – Larry Page
Success doesn't just find you. You have to go out and get it.
"Working hard for something we don't care about is called stressed; working hard for something we love is called passion." – Simon Sinek
Never give up. Great things take time. Be patient.
Grit is that 'extra something' that separates the most successful people from the rest. It's the passion, perseverance, and stamina that we must channel in order to stick with our dreams until they become a reality." – Travis Bradberry
It's not about perfect. It's about effort. – Jillian Michaels
I'm not telling you it is going to be easy; I'm telling you it's going to be worth it. – Art Williams
"I didn't get there by wishing for it or hoping for it, but by working for it." – Estée Lauder
Inspirational quotes about hard work
From time to time, we need a little motivation to keep going, and inspiring quotes about hard work are great for providing that extra boost. Find a quote to light or keep your fire burning for whatever task you have in front of you with these hard work motivational quotes: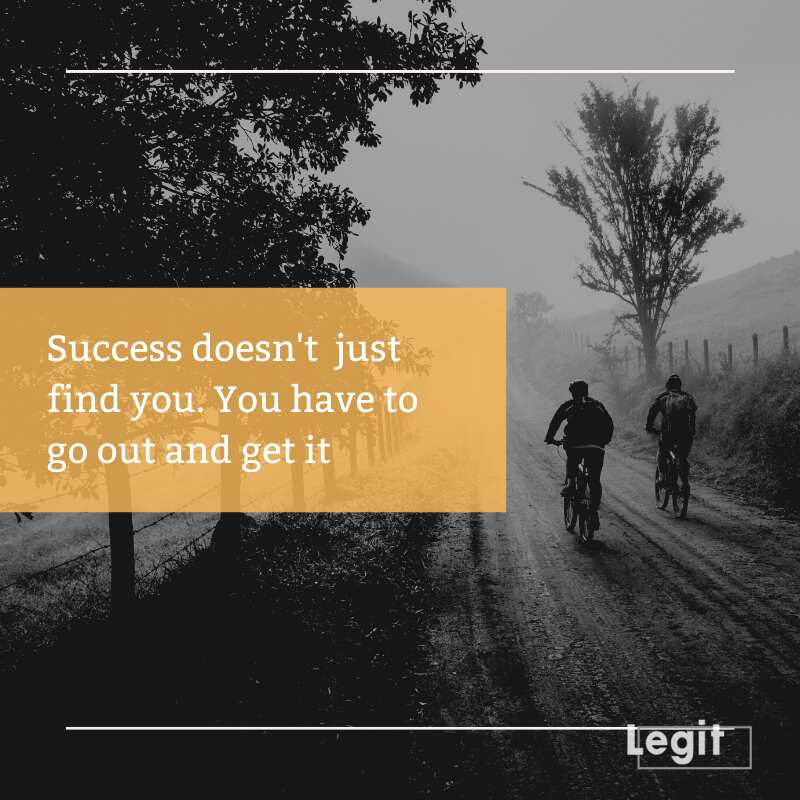 Wake up with determination. Go to bed with satisfaction.
Sometimes we're tested not to show our weaknesses, but to discover our strengths.
The only thing standing between you and outrageous success is continuous progress." – Dan Waldschmidt
Don't give up. The beginning is always the hardest. Life rewards those who work hard at it.
There is simply no substitute for hard work when it comes to achieving success."– Heather Bresch
"Hard work spotlights the character of people: some turn up their sleeves, some turn up their noses, and some don't turn up at all." – Sam Ewing
Opportunity is missed by most people because it is dressed in overalls and looks like work. – Thomas Edison
Success is dependent upon the glands – sweat glands."– Zig Ziglar
some succeed because they are destined to, but most succeed because they are determined to.'' –Henry Van Dyke
"It's not about money or connections; it's the willingness to outwork and outlearn everyone."– Mark Cuban
"A dream does not become a reality through magic; it takes sweat, determination, and hard work."– Colin Powell
"Things may come to those who wait, but only the things left by those who hustle."– Abraham Lincoln
"The difference between try and triumph is just a little umph!"– Marvin Phillips
"If you work hard enough and assert yourself and use your mind and imagination, you can shape the world to your desires."– Malcolm Gladwell
Quotes about success and hard work
When you put in the work, you happily enjoy the fruits of your labor. With your success, a few work hard play hard quotes are great to encourage you to enjoy the experience after your work is done fully. Check out the following hard work pays off quotes: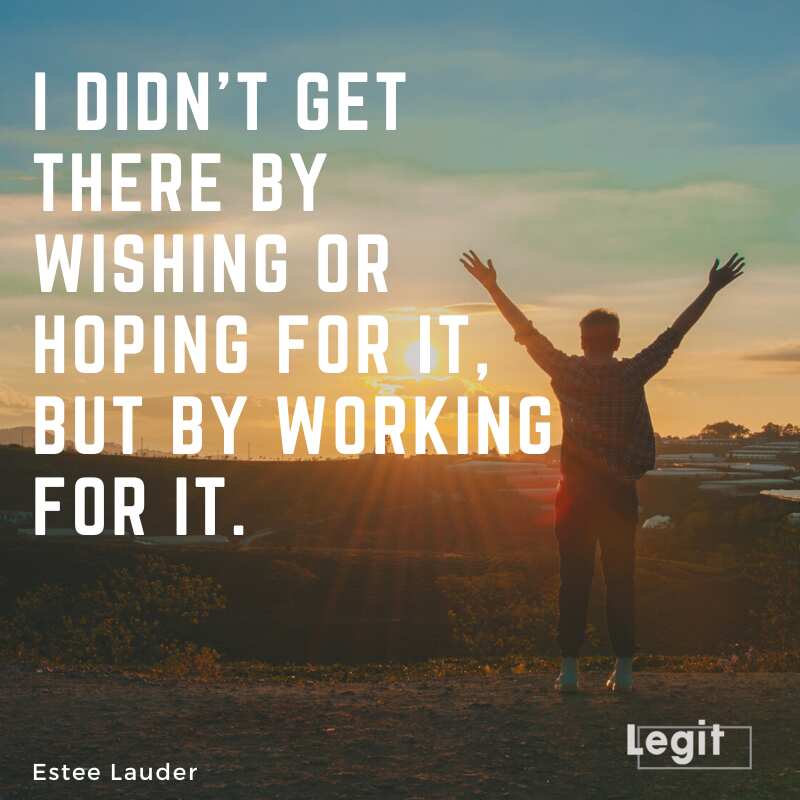 "I'm a firm believer in if you work hard, you should play hard. So, I try to keep my life as balanced as possible to keep my sanity."– Alicia Sacramone
The harder you work for something, the greater you'll feel when you achieve it.
Never get so busy making a living that you forget to make a life."– Dolly Parton
"Persistence can change failure into extraordinary achievement."– Matt Biondi
''You can only become truly accomplished at something you love. Don't make money your goal. Instead, pursue the things you love doing, and then do them so well that people can't take their eyes off you.'' – Maya Angelou
What comes easy won't last. What lasts won't come easy
People who say it cannot be done should not interrupt those who are doing it." – George Bernard Shaw
"It is your determination and persistence that will make you a successful person." – Kenneth J Hutchins
"Energy and persistence conquer all things." – Benjamin Franklin
Those at the top of the mountain didn't fall there.
To uncover your true potential, you must first find your own limits, and then you have to have the courage to blow past them." – Picabo Street
"I find that the harder I work, the more luck I seem to have."– Thomas Jefferson
"Formula for success: rise early, work hard, strike oil."– J. Paul Getty
Famous hard work quotes
Who better to turn to for quotes about hard work paying off than the famous and successful in society? Actors, leaders or great thinkers of our time have all had their share of hard work to get to where they are. Here are famous quotes about success and hard work to ignite your drive to chase your dreams:
"If you do what you've always done, you'll get what you've always gotten." – Tony Robbins
''The world is moving so fast these days that the man who says it can't be done is generally interrupted by someone doing it.'' – Elbert Hubbard
"I am thankful for all of those who said NO to me. It's because of them I'm doing it myself." – Albert Einstein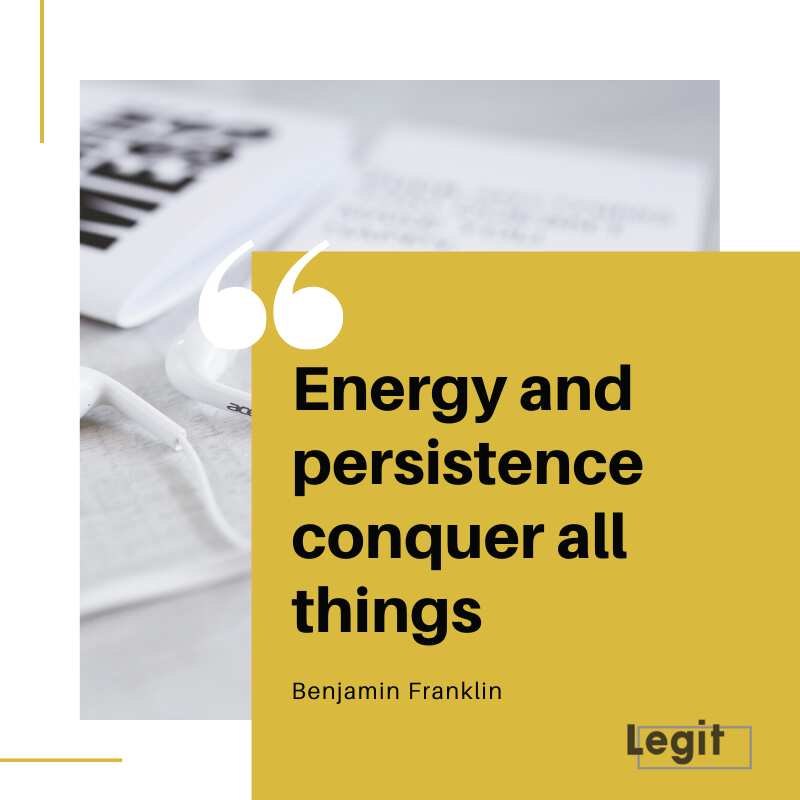 "Only those who play to win. Only those who risk to win. History favors risk-takers. Forget the timid. Everything else is commentary." – Iveta Cherneva
"I learned that courage was not the absence of fear, but the triumph over it. The brave man is not he who does not feel afraid, but he who conquers that fear. "– Nelson Mandela
"Do the one thing you think you cannot do. Fail at it. Try again. Do better the second time. The only people who never tumble are those who never mount the high wire. This is your moment. Own it." – Oprah Winfrey
"It does not matter how slowly you go as long as you do not stop."– Confucius
"Only those who will risk going too far can possibly find out how far one can go." – T. S. Eliot
''You are never really playing an opponent. You are playing yourself, your own highest standards, and when you reach your limits, that's a real joy.''– Arthur Ashe
"He can who thinks he can, and he can't who thinks he can't. This is an inexorable, indisputable law."– Pablo Picasso
If you want to succeed, you should strike out on new paths, rather than travel the worn paths of accepted success. – John D. Rockefeller
"Just remember, you can't climb the ladder of success with your hands in your pockets." – Arnold Schwarzenegger
Success is no accident. It is hard work, perseverance, learning, studying, sacrifice and most of all, love of what you are doing or learning to do. – Pele
"I'm always asked, 'What's the secret to success?' But there are no secrets. Be humble. Be hungry. And always be the hardest worker in the room." – Dwayne' The Rock' Johnson
"A person has to remember that the road to success is always under construction. You have to get that through your head. That it is not easy becoming successful." – Steve Harvey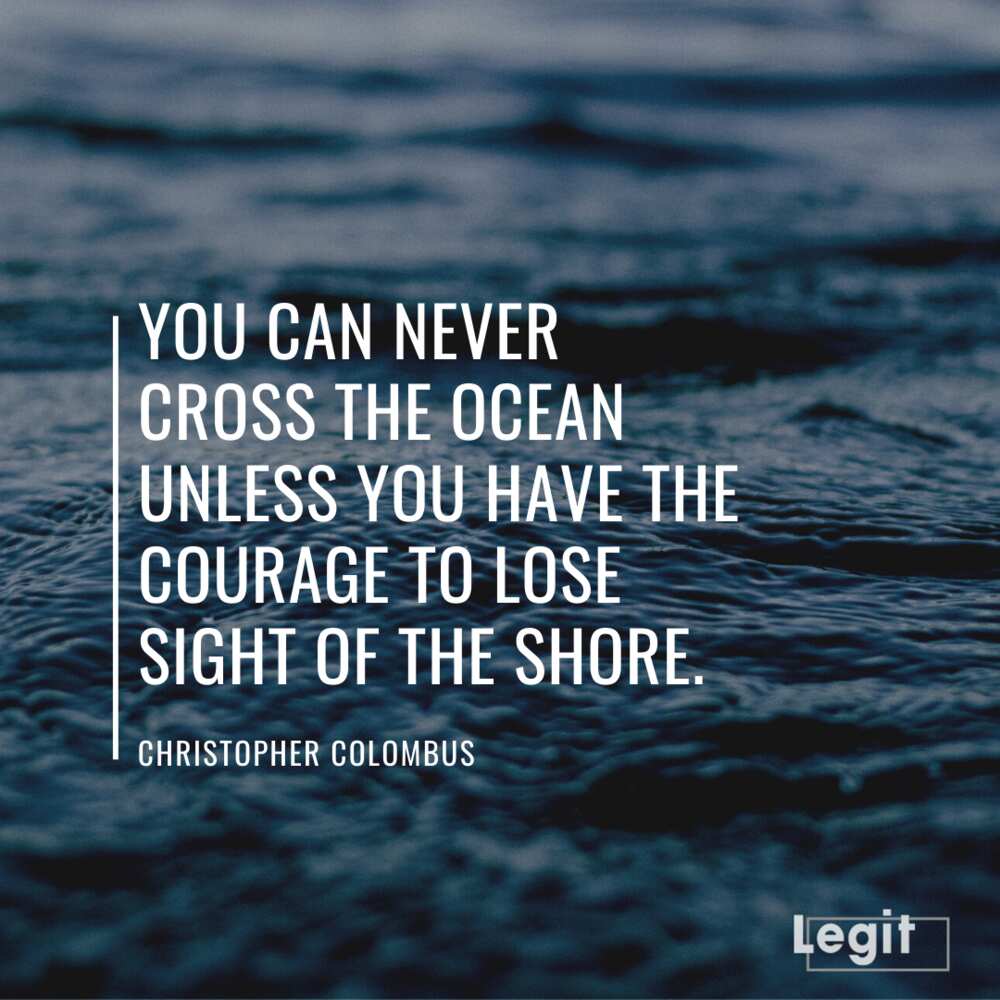 ''You can never cross the ocean unless you have the courage to lose sight of the shore."-Christopher Columbus
"And the day came when the risk to remain tight in a bud was more painful than the risk it took to blossom." – Anais Nin
''The best way to not feel hopeless is to get up and do something. Don't wait for good things to happen to you. If you go out and make some good things happen, you will fill the world with hope, you will fill yourself with hope.'' – Barack Obama
What comes easy won't last. What lasts won't come easy
"Failure is not an option. Everyone has to succeed." – Arnold Schwarzenegger
"We were all born with a certain degree of power. The key to success is discovering this innate power and using it daily to deal with whatever challenges come our way." – Les Brown
"Never give up on a dream just because of the time it will take to accomplish it. The time will pass anyway." – Earl Nightingale
"Success is often achieved by those who don't know that failure is inevitable." – Coco Chanel
''Never give up! Failure and rejection are only the first steps to succeeding.'' – Jim Valvano
''There are two types of people who will tell you that you cannot make a difference in this world: those who are afraid to try and those who are afraid you will succeed.'' – Ray Goforth
"I wonder how many times people give up just before a breakthrough when they are on the very brink of success." – Joyce Meyer
'''Always make a total effort, even when the odds are against you.'' – Arnold Palmer
''The world is moving so fast these days that the man who says it can't be done is generally interrupted by someone doing it.'' – Elbert Hubbard
We hope that you have found a little motivation to keep going with these quotes on hard work. Whether you are studying, employed or running your own business; these famous hard work quotes are sure to be an inspiration. Are there any quotes that you would like to share? Tell us in the comments section below.
Source: Legit.ng