If you ever thought of having dreadlocks, you should definitely discover our top dreadlock styles for men and women to get inspiration and change your haircut. They will bring uniqueness to your look, they are also easy to maintain.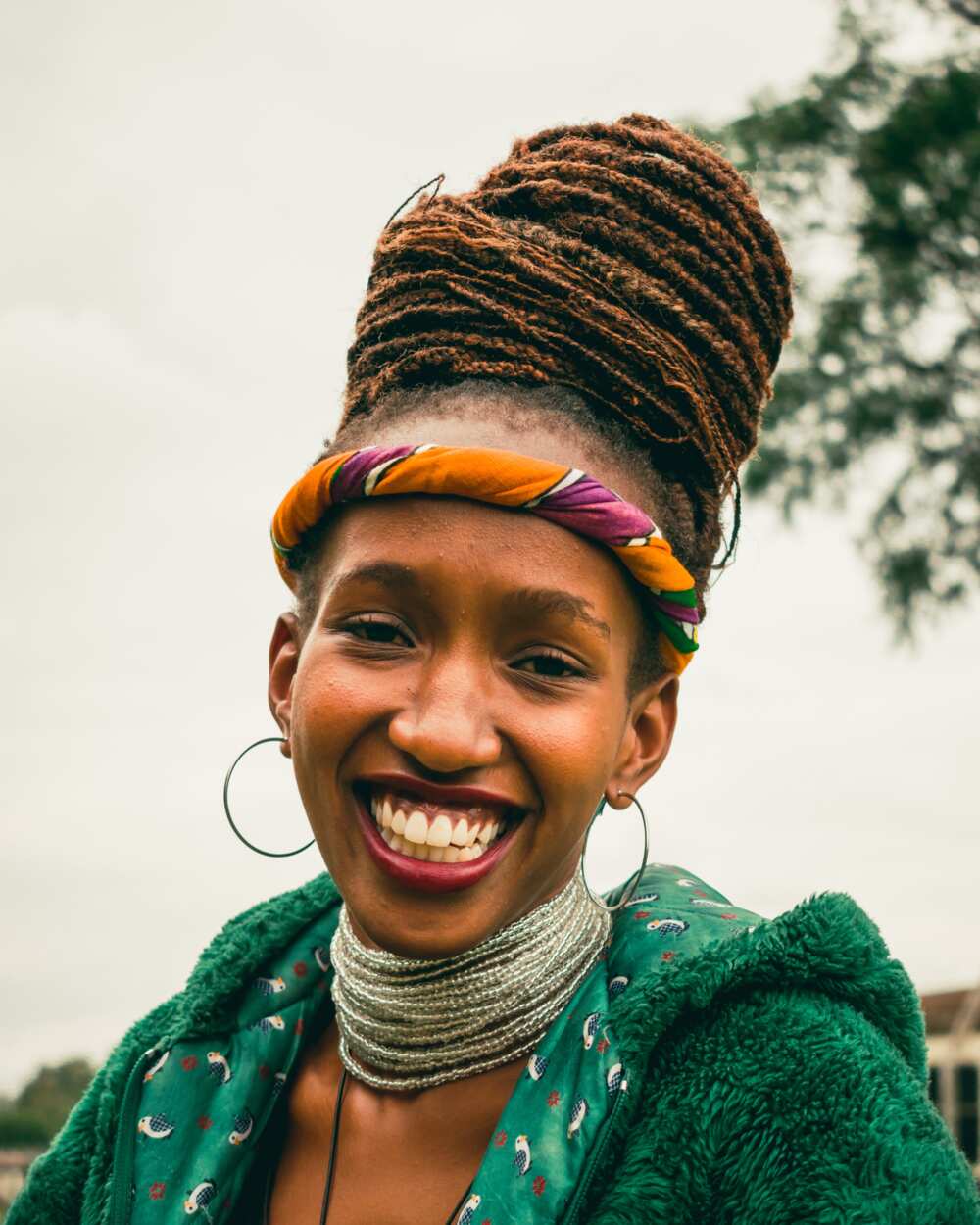 Dreadlock hairstyles are famous around the world. They make you stand out from the crowd and make a statement. With a great diversity of dreadlock haircut styles, you can improve your look significantly.
There are lots of celebrities nowadays who wear dreadlocks, such as Paul Psquare, Basket Mouth, Ehis and many others.
Let's look at the most popular dreadlock styles for ladies and men.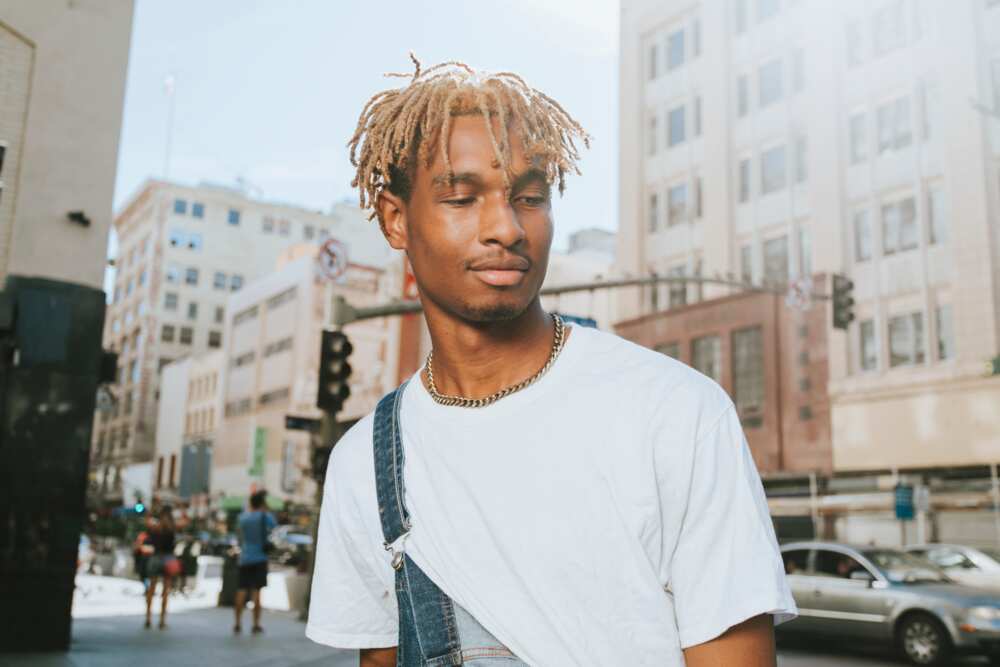 Dreadlock styles photo gallery
You can find a great range of hairstyles for short, long, straight, curly, thin and thick hair. Today everyone can get dreadlocks due to professional hair cosmetics. It is also very convenient to look after them in order not to hurt your hair.
Female dreads hairstyles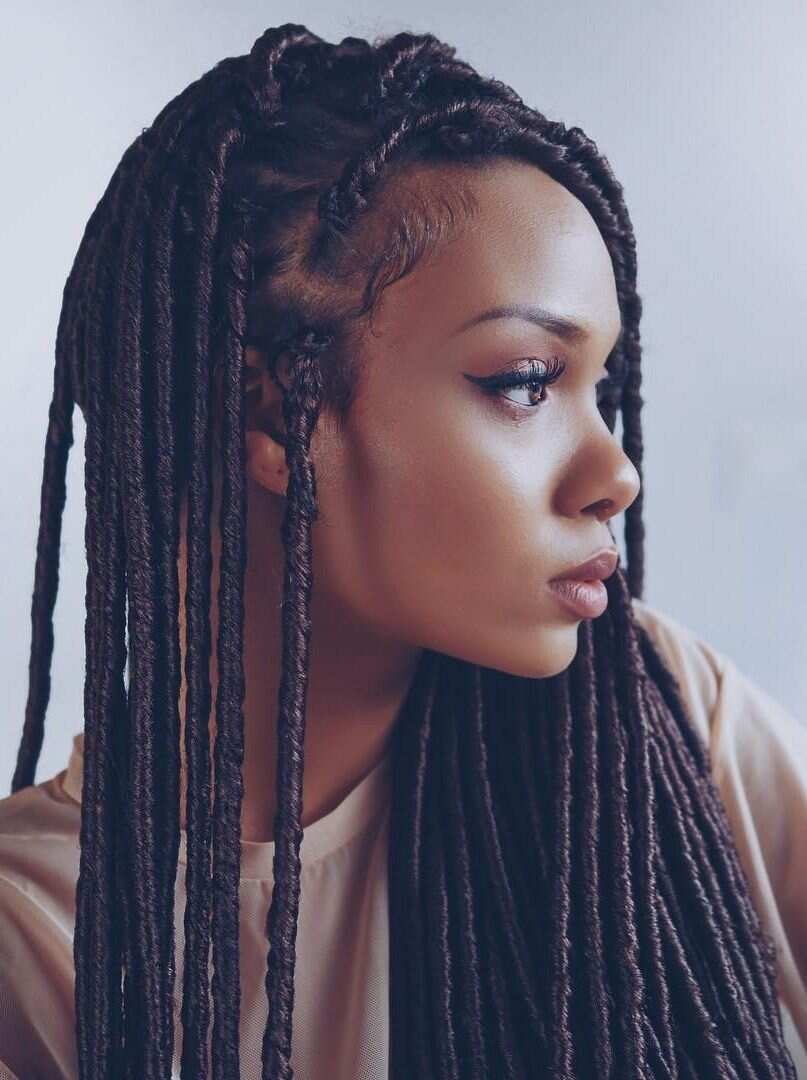 Side parted dreadlocks are fashionable and convenient. You can wear them on various occasions and always know that you look gorgeous.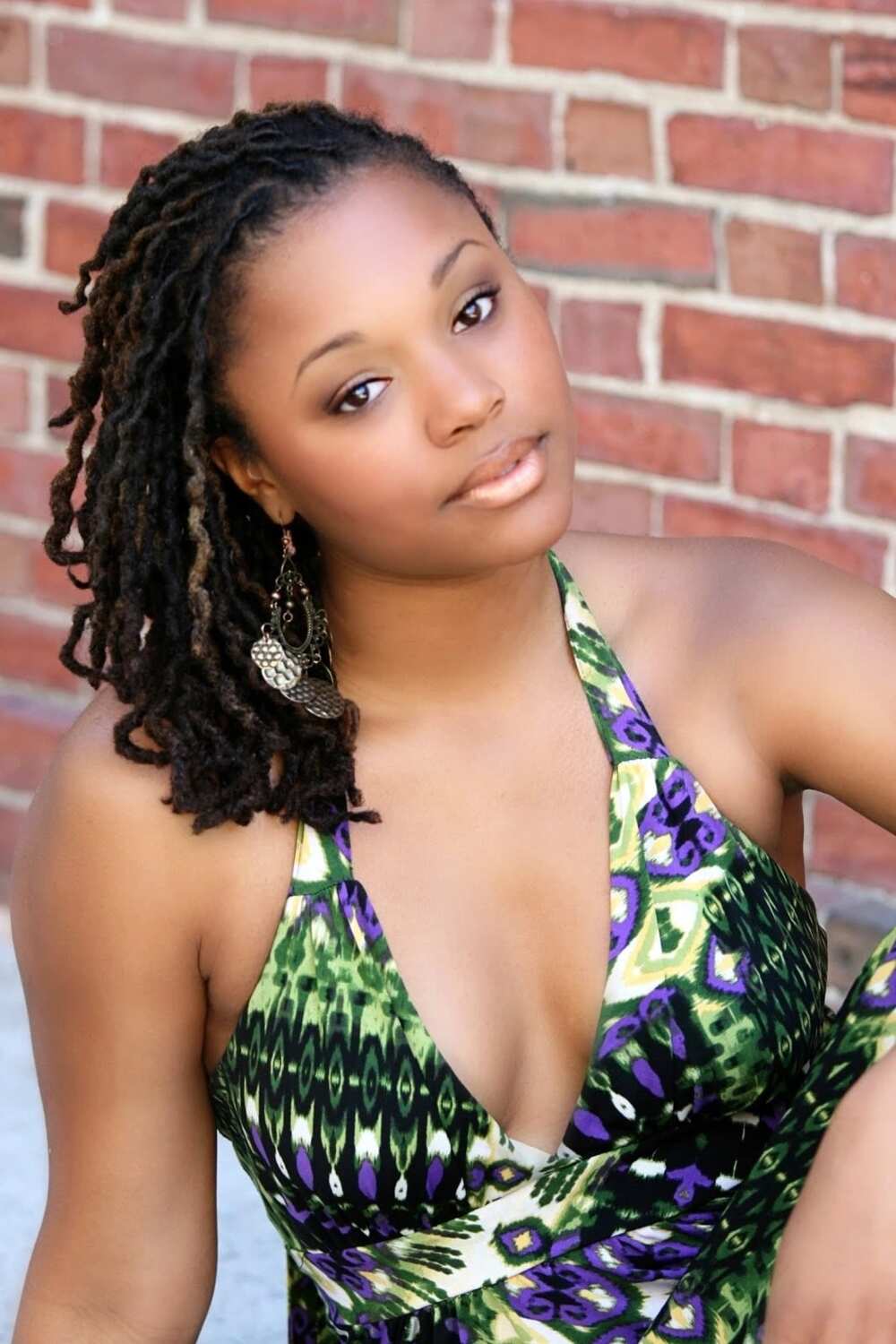 A loosely hanging side is a perfect choice for short hair. They are easy to look after and look natural, but at the same time they demand constant care. So with style like this you will have to come to the hairdressers quite often.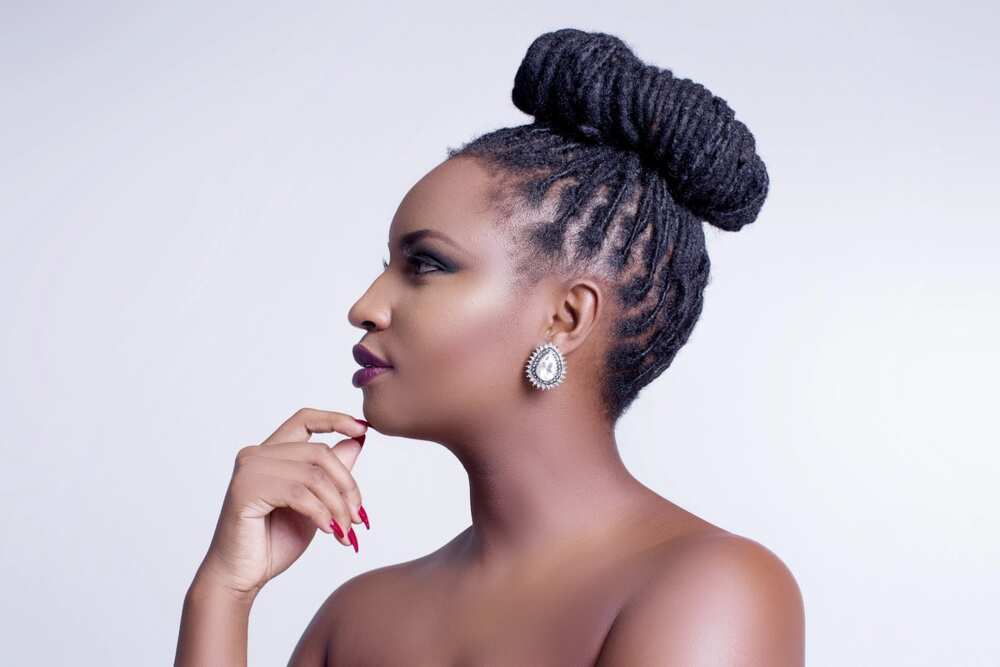 The high bun is the casual and modern style of dreadlocks. They make you look relaxed and confident. Moreover, you can experiment with the forms of your top bun as much as you wish.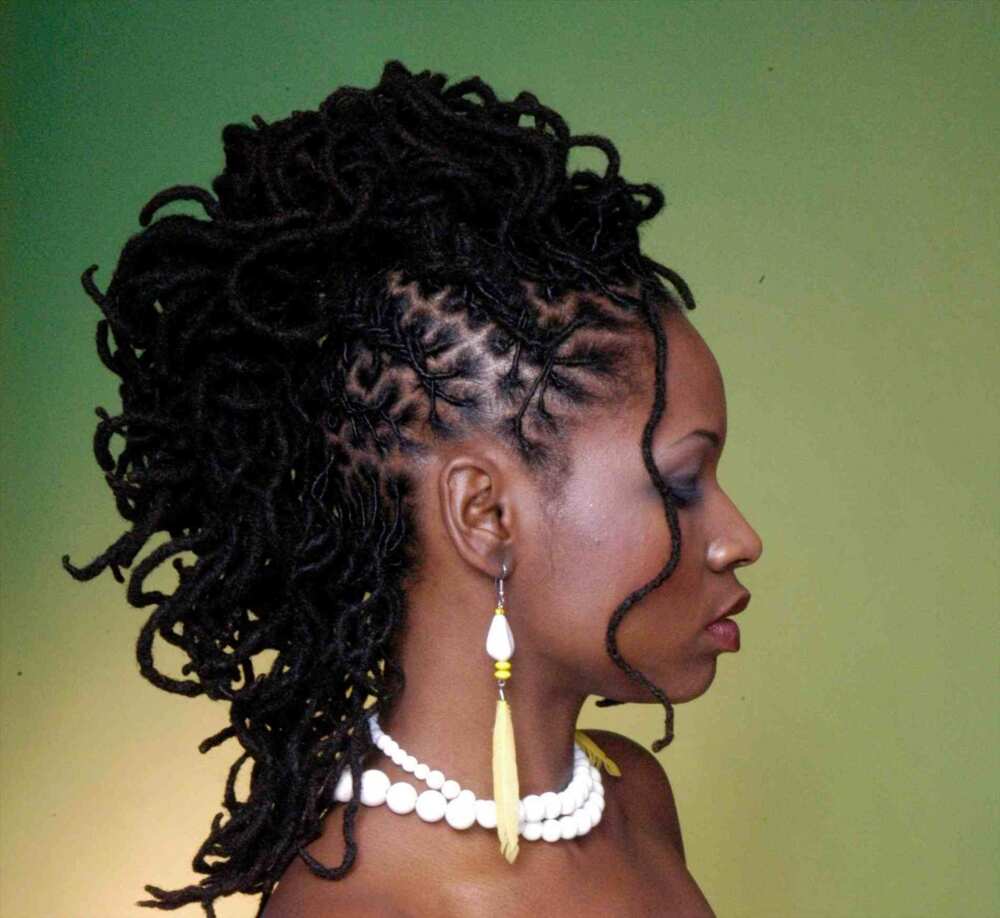 Mohawk is for those who want to shine on every casual and fun event in the town. It is a playful hairstyle for creative people.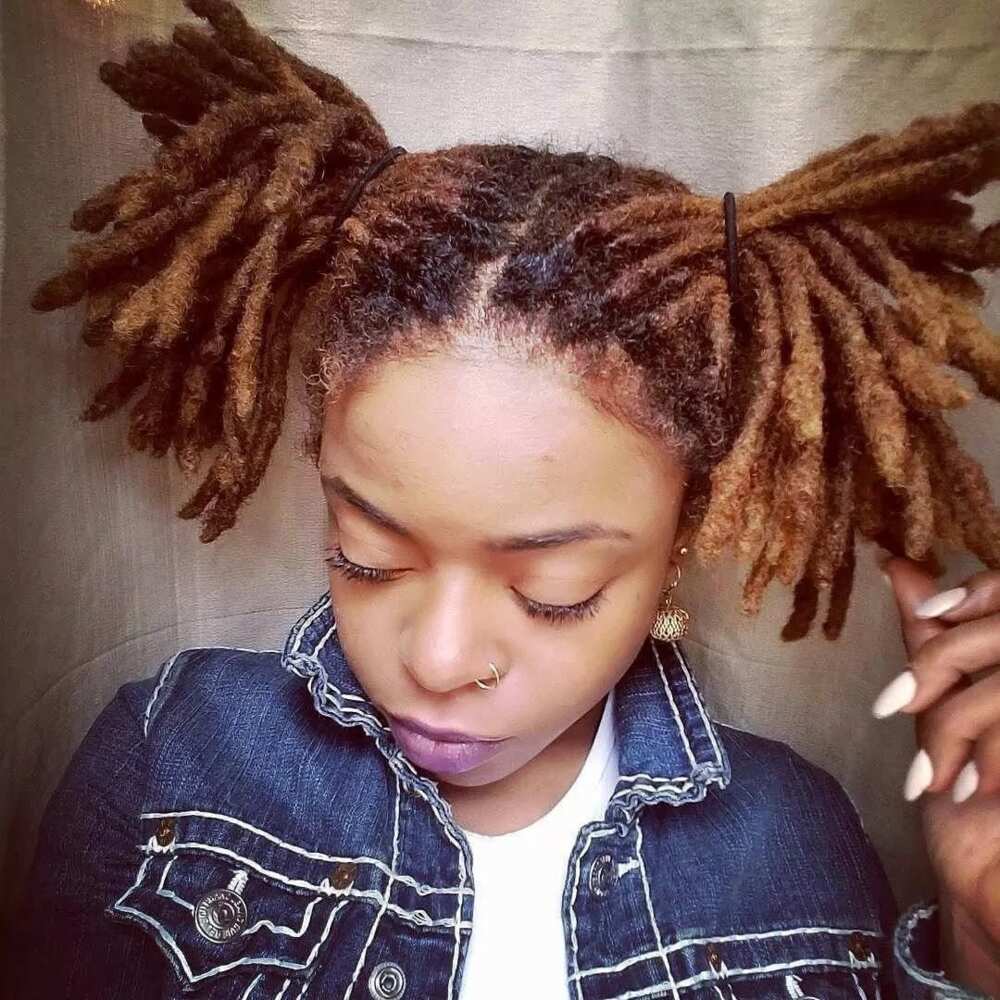 Shaggy dreadlock is fresh, innovative and creative. They look interesting and fun and show that you are a daring, adventurous person, who enjoys experimenting.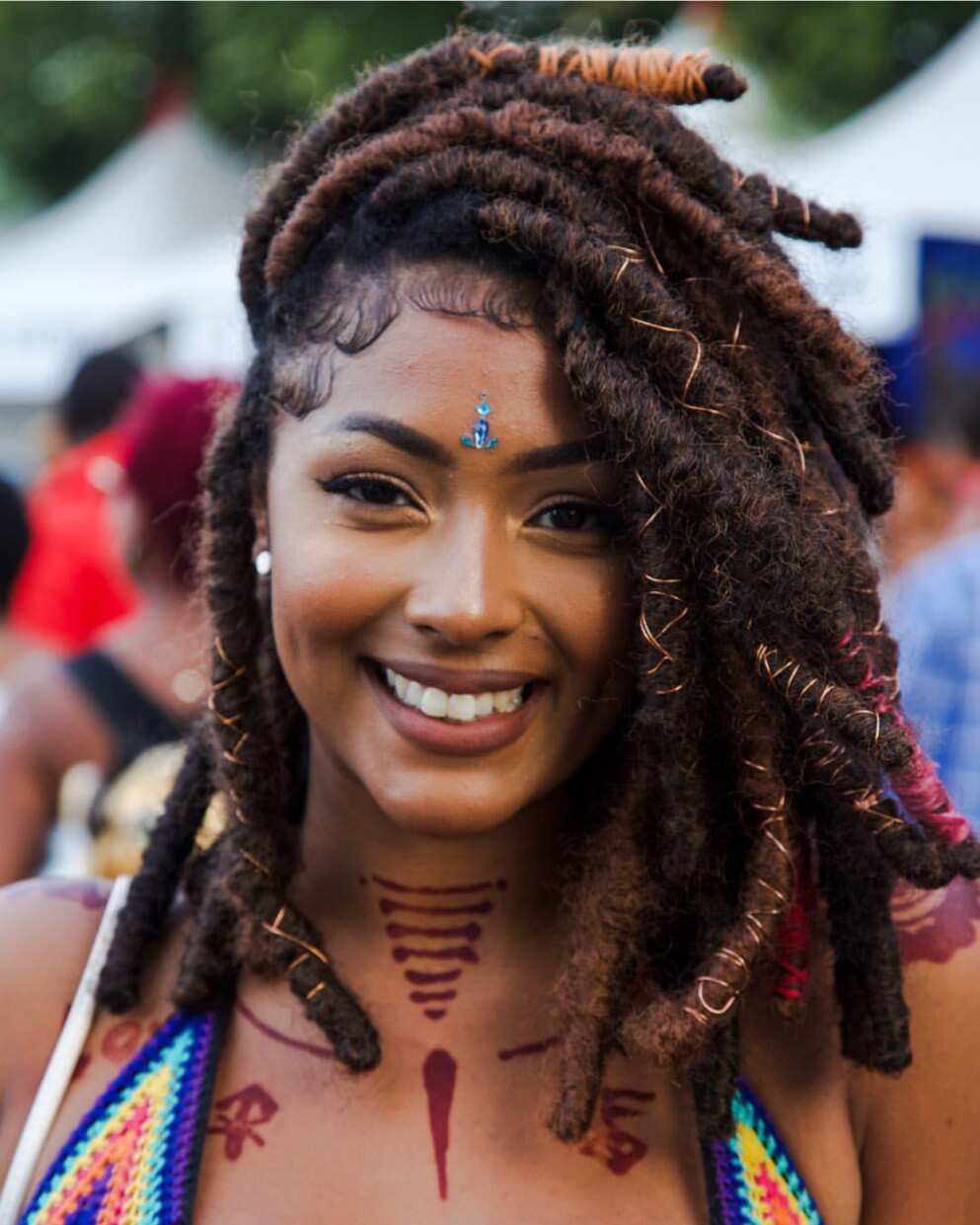 READ ALSO: How to style short natural hair at home
Thick dreadlocks look similar to the shaggy hairstyle. They are common among women with dense hair. The primary advantage of the haircut is that they are easy to maintain.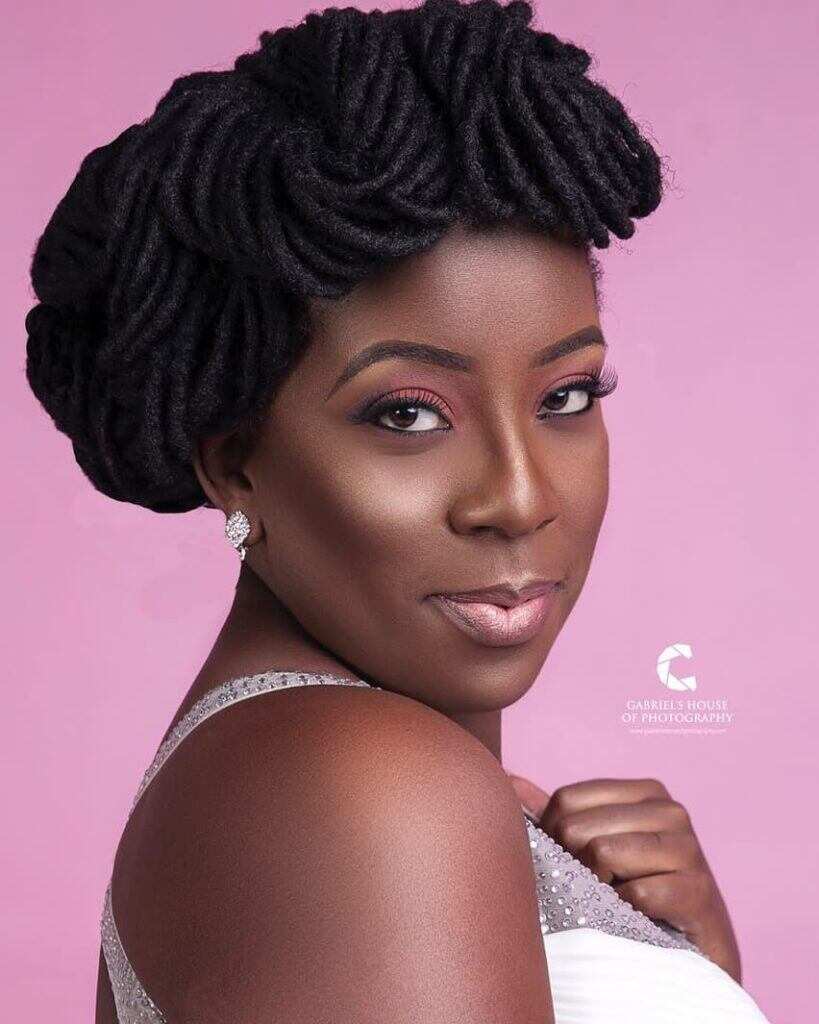 Who says that you can't have dreads on your wedding? Bridal dreadlocks are amazing ornamentation for the wedding dress. It complements the general festive image and adds uniqueness to the way you look.
Dreadlock styles for men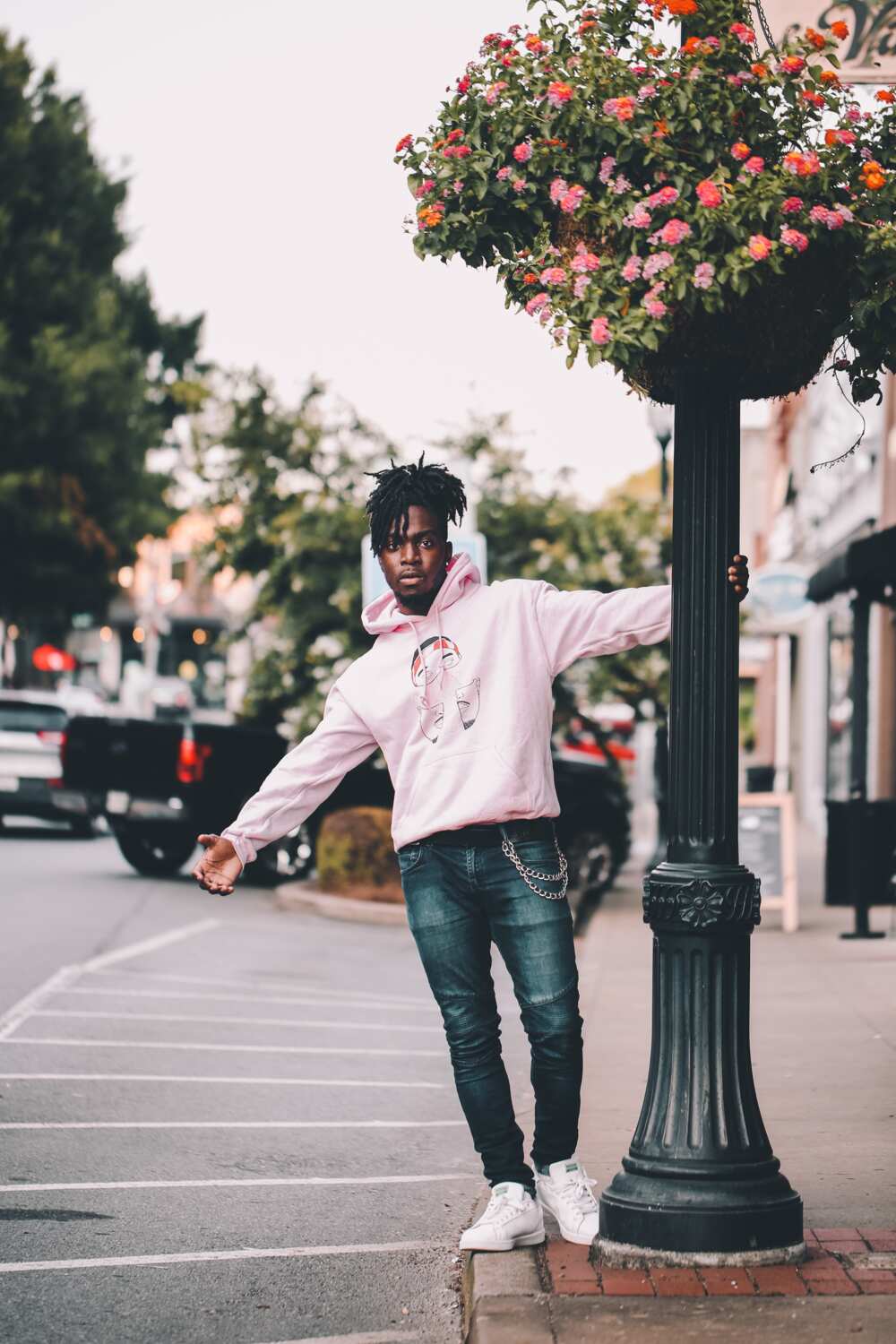 Some of the mentioned styles above are also suitable for men, such as shaggy dreadlocks and Mohawk style.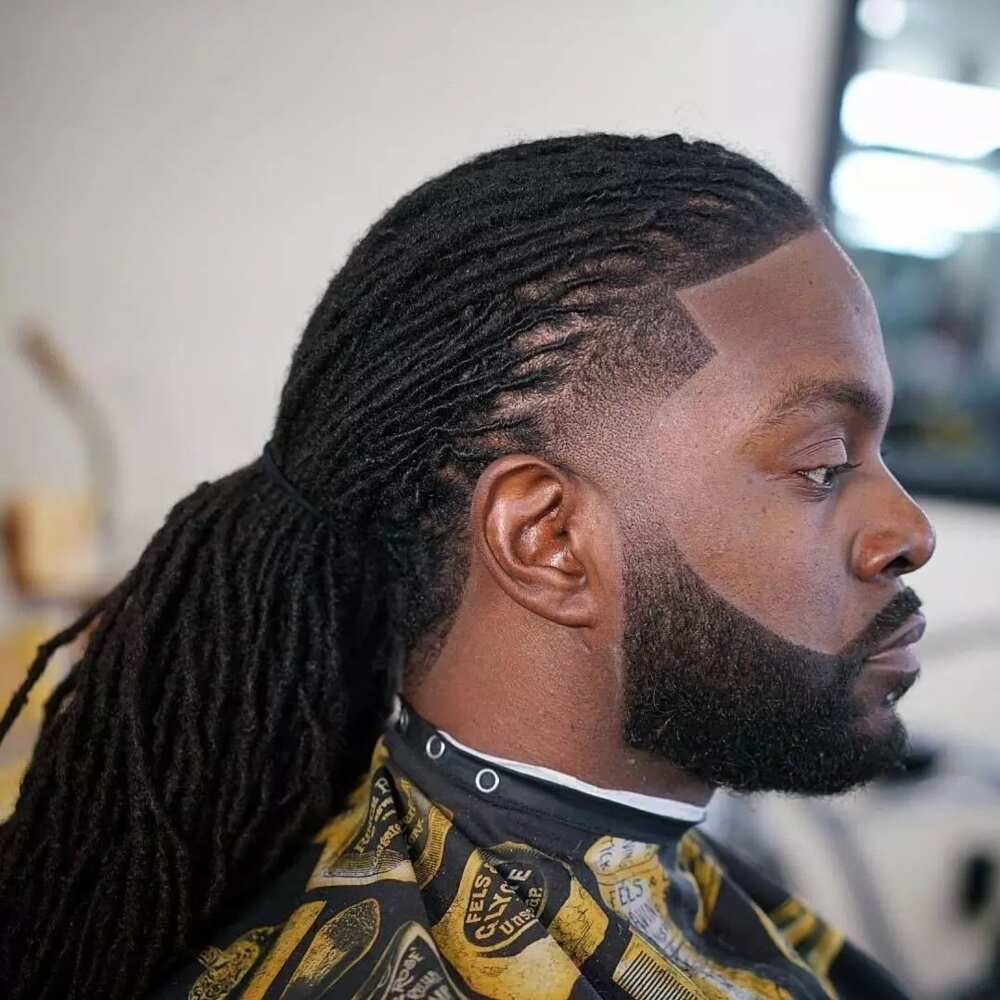 Men mostly have their hair short, and the dreadlocks are based on their haircut. Men can have an original cut, which are supplemented with dreadlocks.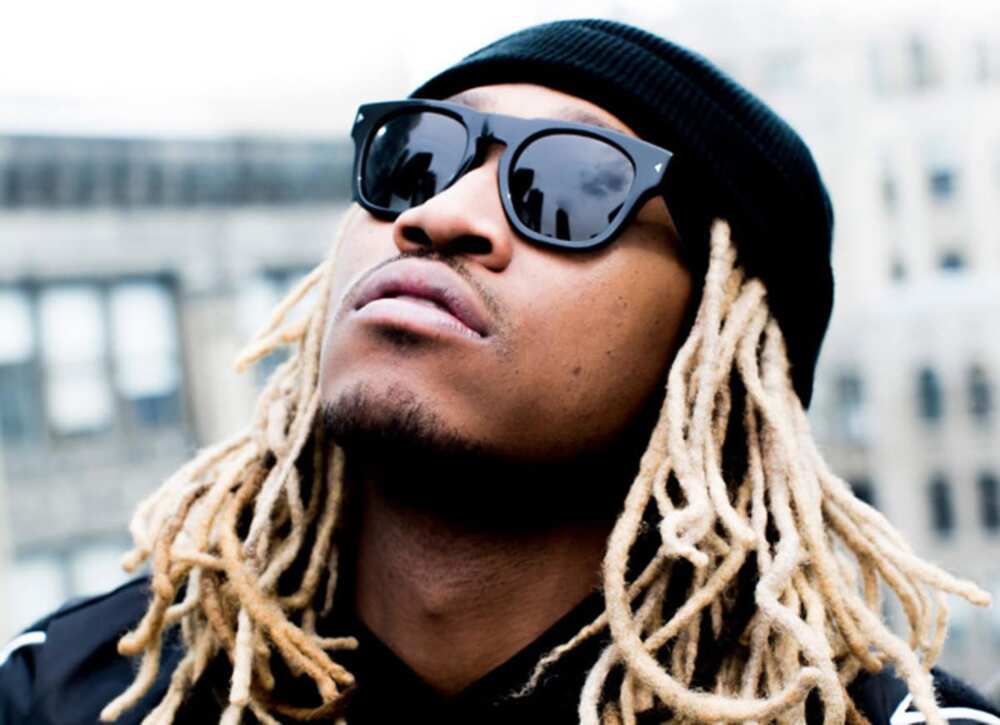 Also, both men and women can have their hair dyed. In that case, you can get Ambre dreadlocks, colored locks, synthetic locks, and others.
What are the dreadlocks?
Dreadlocks are freely formed ropes of hair. They have been popular for ages among particular cultures and were an expression of religious beliefs. However, as time passed their meaning changed, and dreadlock hairstyles entered the pop culture as well.
Initially, dreadlocks were widespread among various African ethnic groups. Each of them put their meaning in dreadlocks. In Nigeria, for instance, the Yoruba priests wear dreadlocks. For years, dreads remained a cultural highlight of African ethnic groups, but with the rise of reggae in the 1970s, dreadlocks gained worldwide attention.
There are lots of fake information that you can hear about the dreadlocks. Some people say that they are dirty and damage your hair. Others believe that you will even lose your hair if you have them. There are also rumors that you can get illnesses due to your haircut. So let's bust some myths.
Why choose dreadlocks?
The society views dread styles as something odd and weird sometimes. You may come across people who would be wondering about your hair and suggest you get rid of the dreads. Others may admire your creativity and uniqueness.
So what are the main reasons for choosing dreadlocks?
Dread styles make a statement. You clearly show to the public that you are different, creative, fun and adventurous. And most of all, that you are not afraid of being who you are.
Dreads are easy to style. You have tons of variant of how to wear them. They don't take you a lot of time to look good.
They attract like-minded people. Actually, dreads are a significant cause for new friendships. You will notice how people approach you to compliment on your hair, and then the conversation might continue.
They are cool. The primary reason why people have dreads are that they look amazing. Moreover, you can experiment with color, length, style, etc.
Myths about dreadlocks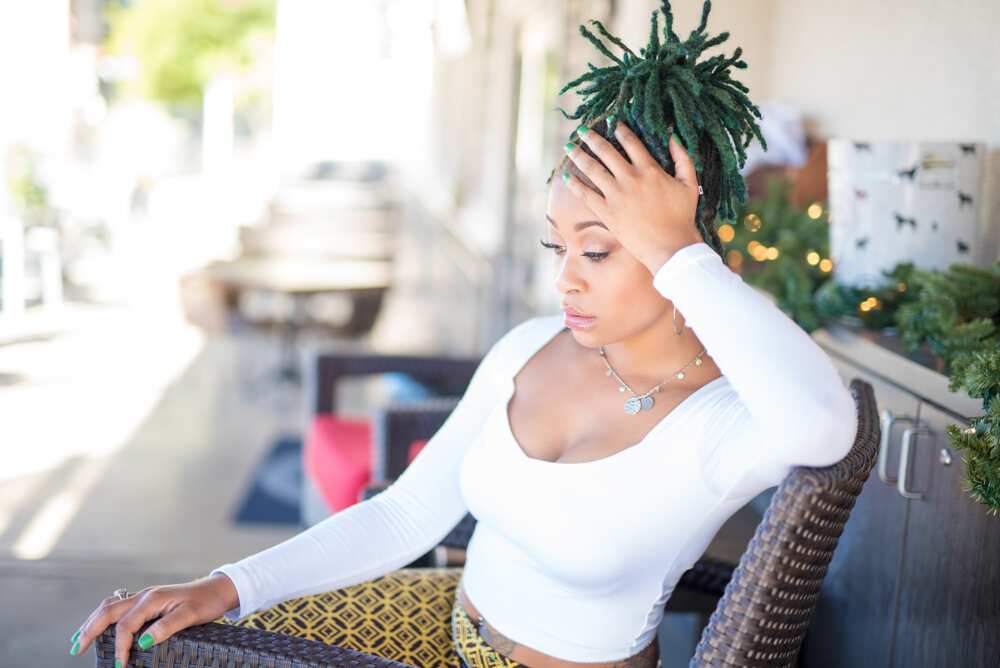 Dreads make your hair dirty. That is the biggest misconception of all. The truth is that you have to look after your hairstyle carefully and a regular wash of dreads is a must.
You can't get rid of the dreads unless you shave your hair. This is an outrageously silly myth, which is obviously not true. The removal of the dreads usually takes a couple of hours. All you have to do is use a special hair cosmetics to comb them out.
Dreads are created by not combing your hair. That is a collective delusion. However, today we have lots of new methods of making dread hairstyles, which are totally safe for your hair.
More celebrities, artists, musicians started wearing them, which drew attention to the hairstyle. Soon people began wearing them for style and not religious or cultural reasons. Dreadlocks also were fashionable in various Western subcultures, such as hippies, goths, etc.
Today, dreadlocks are also widespread among athletes.
Now you know all the necessary information about the dreadlocks hairstyles. Choose the best style that reflects your personality and enjoy your look.
READ ALSO: Different types of cornrows for guys