She is a famous Instagram fashionista, sister of millionaire blogger, Lind Ikeji and TV presenter, Laura also owns one of the largest stores in Nigeria. Today we will talk about Laura Ikeji biography.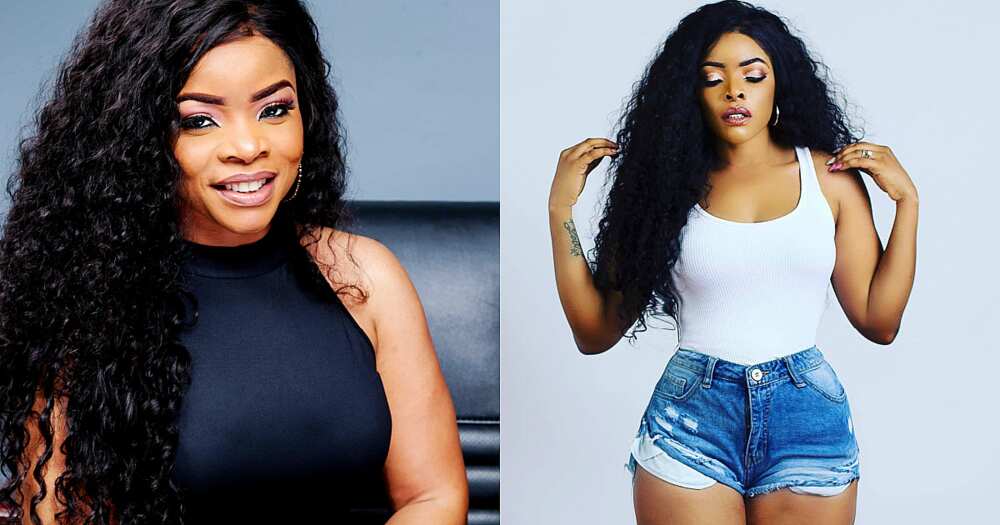 Biography of Laura Ikeji
Laura Ikeji was born on March 15, 1988, in Lagos. Laura attended Lagos Anglican Girls Primary School, then Anglican Girls Grammar School in Lagos. After finishing primary education, she gained admission into University of Lagos, where she studied psychology. Laura began her career as an actress and dancer, after this, she got into fashion and has created a famous blog.
READ ALSO: Laura Ikeji shares tips on how to handle unfaithful husband/boyfriends, tells ladies to fight the men
Exactly a year ago, Laura published her book How To Make Money On Instagram. And indeed, she earns a lot of money. Just imagine, her Instagram page has 1.2 million followers.
Now Laura is actively developing her business: she is engaged in expanding her fashion store in Lekki, writing on her fashion blog, she is also an ambassador to:
beauty brands Ohram and B Kunique hair alongside Rita Dominic
Big Brother Naija season 2 and 3 Payporte
Gtex homes alongside Mercy Aigbe Gentry
Laura Ikeji-Kano launched her first fragrance Incomplete on the 4th of July, 2018. It was sold out before the release date after she announced the pre-order sales.
Laura Ikeji's personal life
The famous fashionista and blogger married on January 27, 2017. Her husband Christopher Ogbonna Kanu proposed in December 2016.
She always said that her marriage is not a life achievement but one of those things one had to do. Laura gave birth to a son Ryan Kanu in July 2017, in Texas, the United States of America.
Laura Ikeji is a real superwoman. She manages to do a dozen tasks at the same time and remain full of strength and energy. We wish Laura a prosperous career and fewer haters on Instagram.
READ ALSO: Laura Ikeji celebrate her son's 1st birthday with lovely message