Juliet Ibrahim biography: age, husband, son, net worth, movies
Juliet Ibrahim is one of the most beautiful and talented personalities in Africa. Her unmatched acting talent turned her into one of the brightest representatives of the Ghanaian movie industry. This Juliet Ibrahim biography reveals exciting details about her life, achievements, and relationship.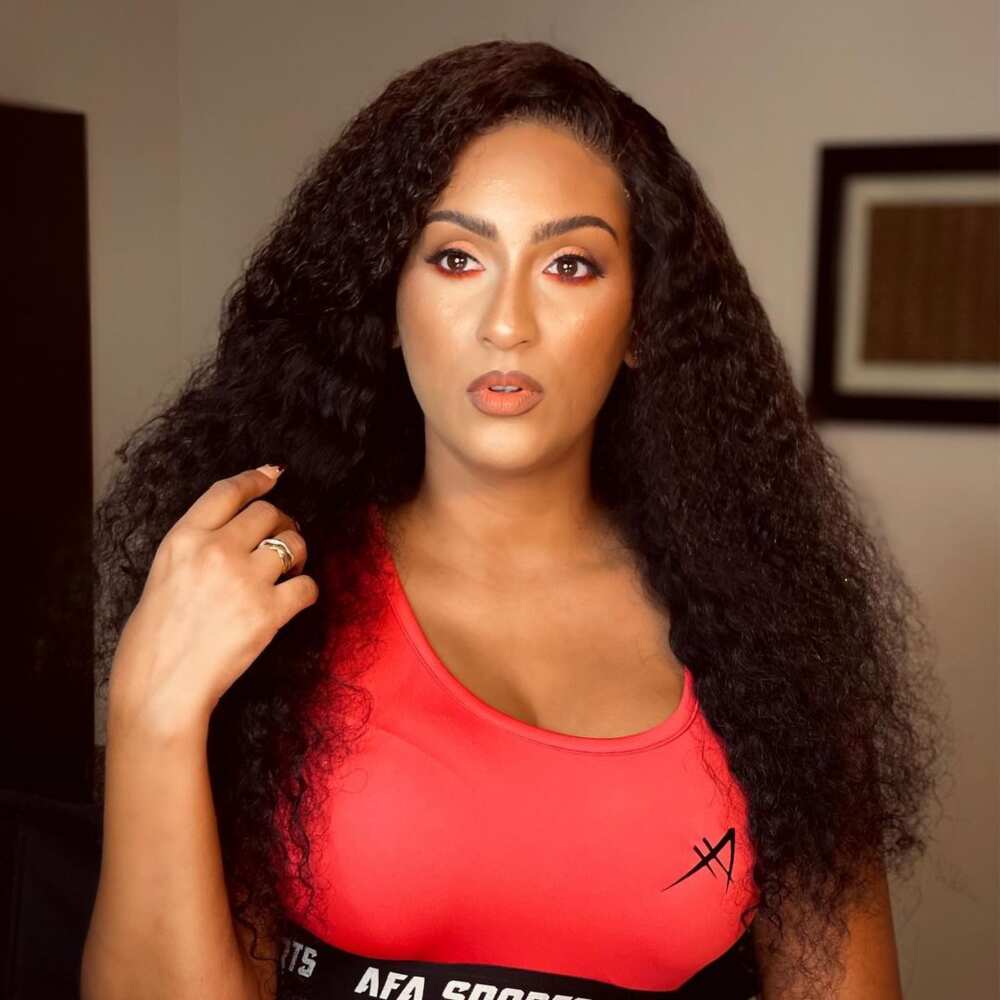 Juliet Ibrahim is a beautiful woman, famous actress, movie producer, and singer. She is famous not only in Ghana but far beyond its borders. Here is everything you need to know about the life, net worth, and private life of the African A-lister.
Profile summary
Date of birth: 3 March 1986
Age: 35 years (as of 2021)
Place of birth: Accra, Ghana
Marital status: Single
Children: 1
Net worth: $800,000
Profession: Actress, singer, producer
Juliet Ibrahim biography
The famous African actress and singer was born in Accra, Ghana to Sara Elizabeth and Hussein Ibrahim.
Over time, Juliet Ibrahim and family moved to Lebanon. When it comes to siblings, she has two sisters and a brother.
Juliet Ibrahim sisters' names are Nadia and Sonia. Her brother's name is Nabil. How old is Juliet Ibrahim?
When was Juliet Ibrahim born?
The actress was born on 3 March 1986. As of 2021, Juliet Ibrahim age is 35 years.
Education
The girl received her education in several countries. She completed her elementary school education in Lebanon. Later on, she got back to Ghana and enrolled in the Ghana Institute of Languages.
Upon graduation, she applied to the Ghana Institute of Journalism, where she studied journalism, public relations, and marketing.
Furthermore, she speaks several languages, including English, French, and Spanish. She is intelligent and hardworking.
Career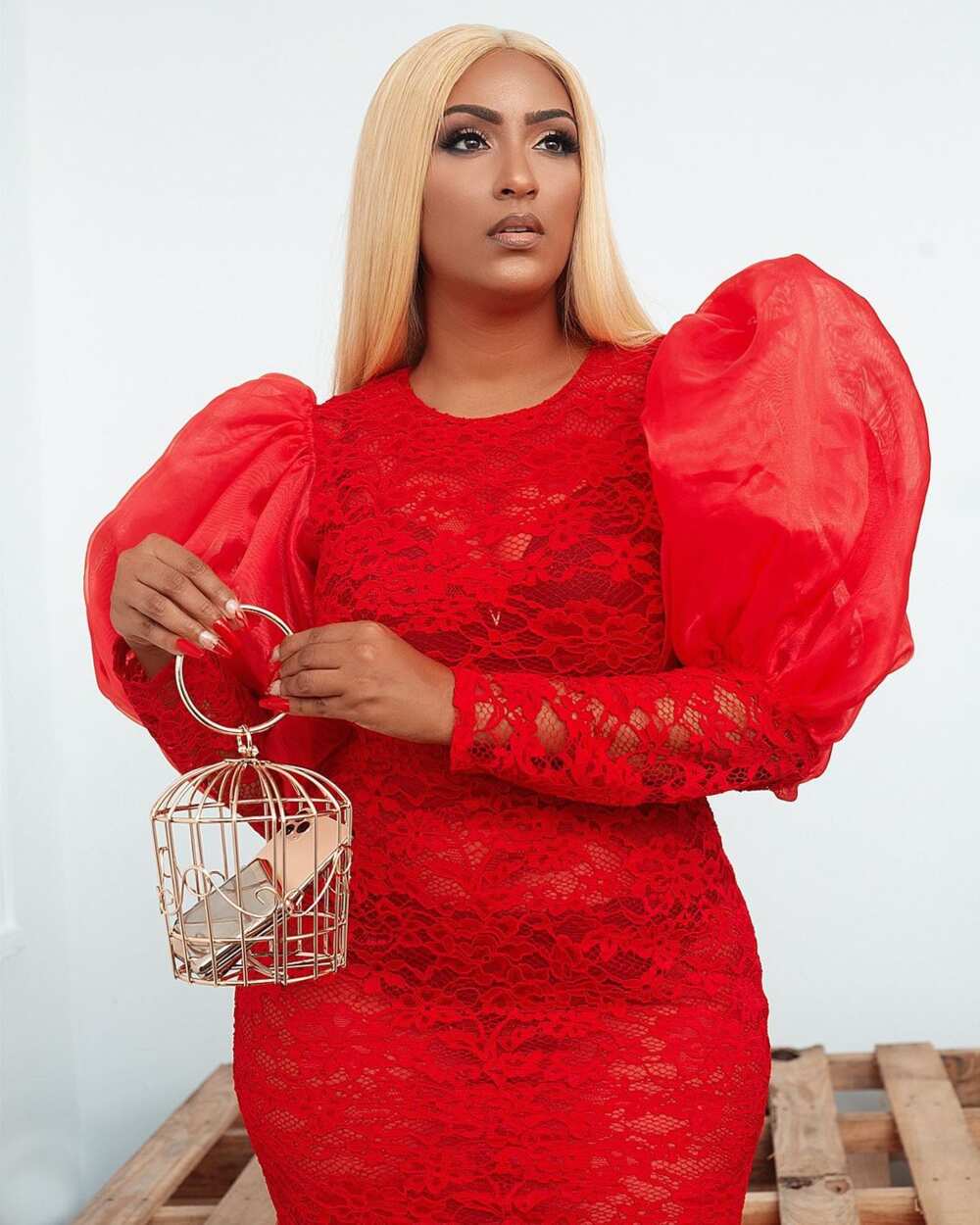 Juliet is not just an actress who is well-known and awarded various prestigious prizes. She is also a movie, TV series, and reality show producer.
Nonetheless, her path to fame and prosperity was quite challenging. She started her career as a model, doing catwalk for various fashion brands.
As a model, she also appeared in many television commercials. She started her acting career in 2005 with the movie Crime to Christ (2005).
After a successful debut, she appeared as the arm robber's girlfriend in the film Yankee Boys (2008). Then, she starred in the blockbuster Cash Adventure (2008).
Here are some of the best Ghanaian films the actress has starred in:
In the Eyes of My Husband (2007)
Losing You (2008)
Restore My Love (2009)
Missing Child (2009)
Queen's Pride (2009)
4 Play (2010)
Number One Fan (2014)
The actress' Nollywood filmography contains over 80 films. Here are some of the most impressive titles, along with the very first Nigerian movie in her career:
Honor My Will (2008)
Shattered Romance (2014)
Ladan Noma (2016)
10 Days in Sun City (2016)
Black Bride (2016)
London Fever (2016)
Perfect Crime (2017)
Apart from acting and producing, she dedicates her time to building a career as a singer and songwriter. During the Ebola outbreak crisis that swept some African countries, she released an Ebola Awareness song to teach people how to survive.
Later on, she released these songs:
Sholala (feat. Amon)
It's Over Now
Celebrate (feat. Jupitar)
Traffic Jam (feat. Kay Dizzle)
What is Juliet Ibrahim net worth?
According to ghanadmission.com, her net worth is guesstimated at $800,000. As of today, she is one of the most successful actresses in Ghana.
How much do you know about Juliet Ibrahim husband?
Who is Juliet Ibrahim married to?
As of today, Juliet Ibrahim is single. She was formerly married to Ghanaian businessman Kwadwo Safo Jnr.
They tied the knot in 2010. Four years later, the couple divorced.
As of today, her former husband is married to another woman, Zainab Bonkano. They have two children together.
How about the actress?
When it comes to Juliet Ibrahim boyfriend, the media revealed that in 2017, the movie star started dating a Nigerian artist, Iceberg Slim. The following year, they broke up.
Later, she went on social media to share the news. Furthermore, she noted that she would entirely focus on building her career.
Juliet Ibrahim son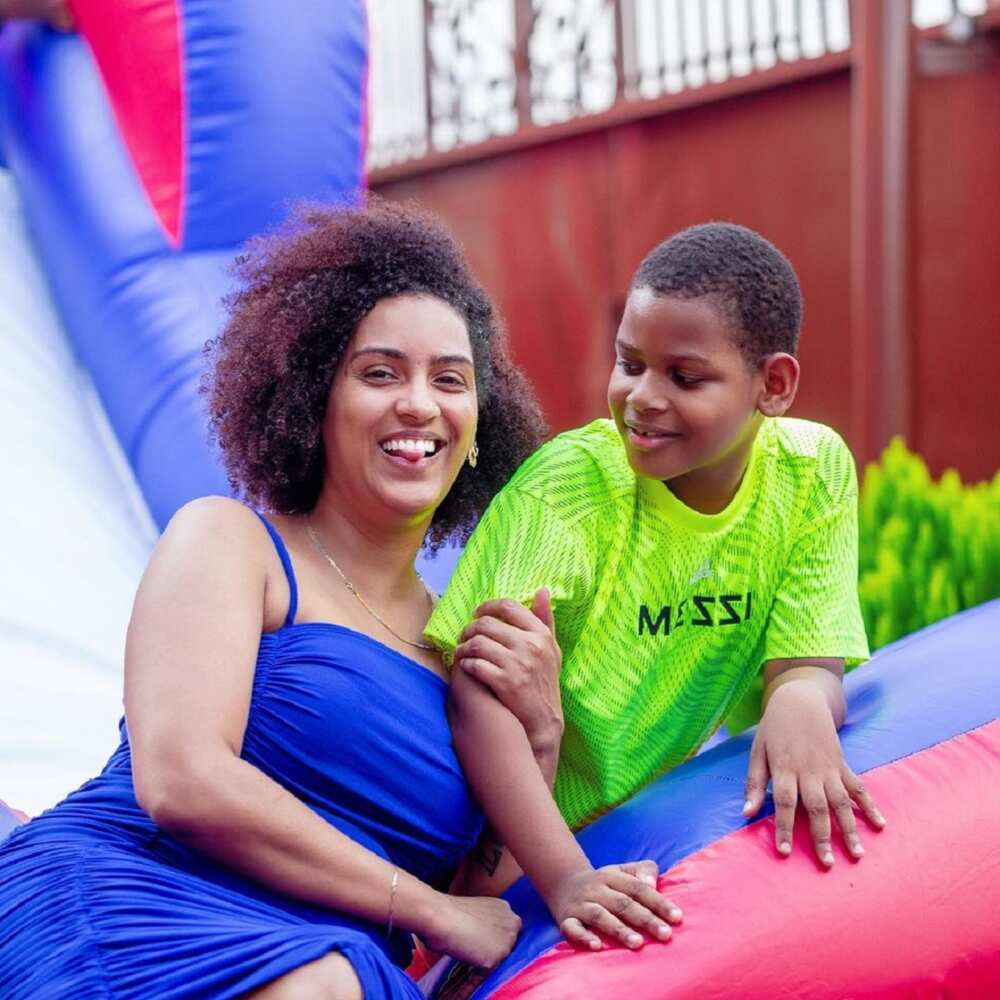 During her relationship with Kwadwo Safo Kantanka, the actress welcomed a child. Juliet Ibrahim baby was born on 17 December 2010.
His name is Jayden Safo. As of today, he is ten years old.
Awards
The gorgeous actress from Ghana is a well-known. She keeps on appearing in different movies and winning prestigious awards in Africa.
Here is a list of her main achievements:
Best Actress in a Leading Role (2010) – for the film 4 Play
Achievement Award (2010) – by City People Magazine
Ghana Movie Personality of the Year (2010)
Best Ghanaian Actress (2014)
Actress of the Year (2016)
Juliet Ibrahim is one of the most loved actresses of all time in West Africa. She keeps on reaching new heights of success and winning the hearts of millions of people across the world.
READ ALSO: Leslie Easterbrook biography: Age, net worth, where is she now?
Legit.ng recently reported about the life of Leslie Easterbrook. She is a famous Hollywood actress best known as Sgt. Debbie Callahan from Police Academy.
What did she do after leaving the series? How much do you know about her current life and relationship?
Source: Legit.ng