Where is gold found in Nigeria
Gold is a precious metal. It is the 3rd most valued after platinum and palladium. Can Nigeria boast the extraction of this mineral resource? Where is gold found in Nigeria? Read to find out all the answers.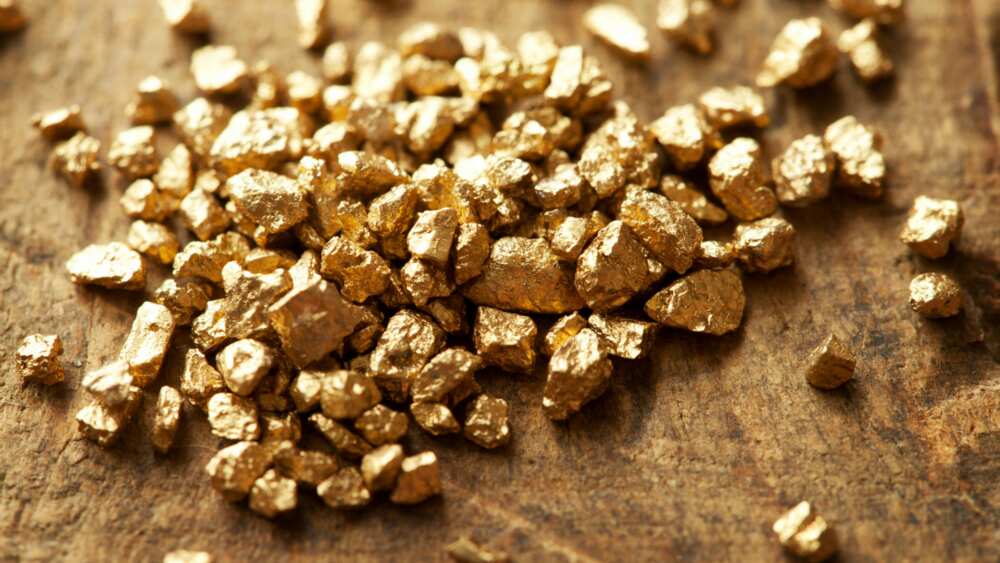 Picture from redimin.cl
Gold mining in Nigeria
Gold mining started in Nigeria back in 1913. Unfortunately, by the beginning of 1930, the process of precious metal mining began to decrease, and at the beginning of World War II, gold production was zero. The process resumed in the 1960s, but rapid development did not happen. The Civil war in Nigeria interfered.
The 1980s marked the rebirth of precious metal mining. It was done by a Nigerian Mining Corporation (NMC). But this period did not last long, because government bodies poorly funded the company.
In general, mining in Nigeria did not develop much due to the indifference of the government authorities. It was since all the forces and funding went to the development of the oil industry in 1956. Today, oil is the most sought-after product in Nigeria.
So, where can gold be found in Nigeria? How many states in the country are rich in this precious mineral?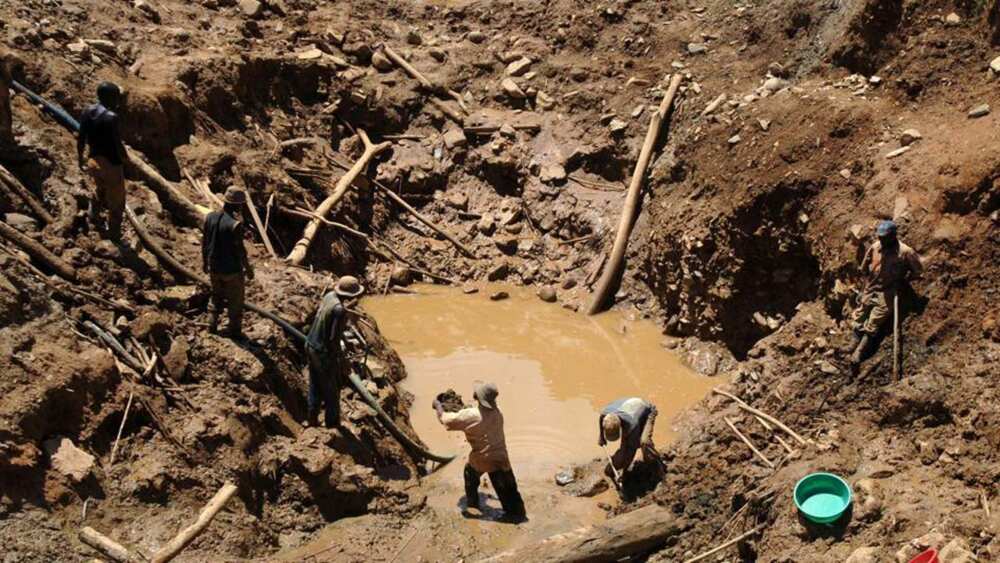 Photo from shipsandports.com.ng
READ ALSO: How much is a gram of gold in Nigeria?
States where gold is found in Nigeria
Gold is a natural resource deposit which is mostly found in Iperindo in Osun State and other areas near Maru particularly Gurmana, Tsohon Birnin Gwari-Kwaga, Malele, Anka, Okolom-Dogondaji, and Bin Yauri.
Other Nigerian states that also have gold resource deposits are, Abuja, Abia, Bauchi, Cross River, Edo, Osun, Niger, Sokoto, Kebbi, Oyo State, Kogi, Zamfara, and Kaduna.
The biggest problem in the development of the gold industry is the lack of information on the location of the precious metal. Also, the government does not have all the necessary data on the current gold mining by small companies. Since individuals do not keep honest record of the mined mineral, the result and value of the metal are minimized. The government still has a lot of work on licensing and accounting for gold production.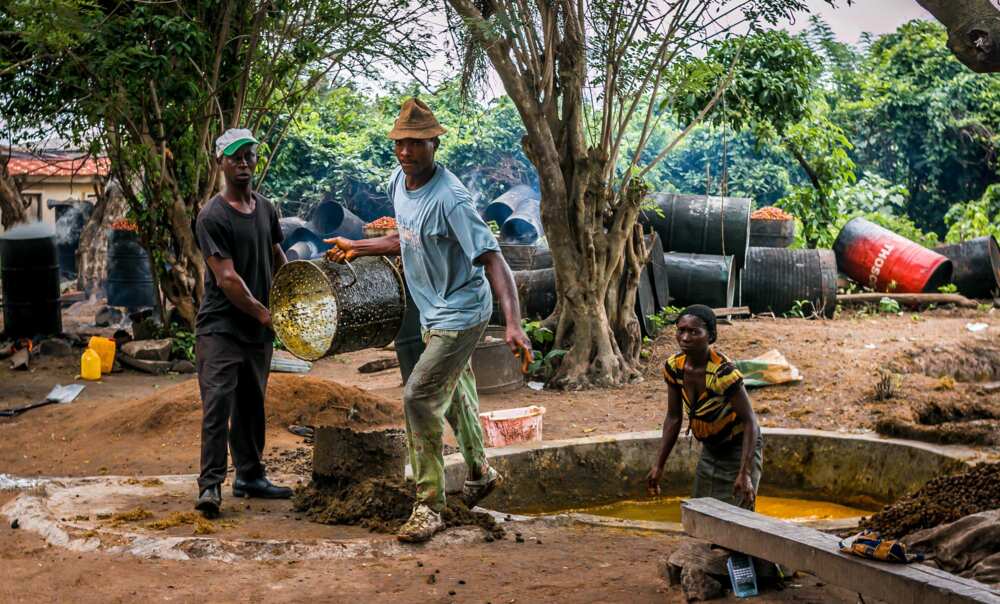 Source of the picture: upload.wikimedia.org
Gold is a precious metal that is highly valued throughout the world. However, gold mining in Nigeria today is not as developed as the oil industry. Government authorities should pay attention to the activities of small mining companies to improve the quantity and quality of mined gold.
READ ALSO: See place where Nigerians mine gold illegally (photos)
Source: Legit.ng