Different types of cornrows for guys
Checkout different types of cornrows for men! There are hairstyles ranging from the simplest ones, that can be made at home, to more extraordinary, which can only be made by professional stylists.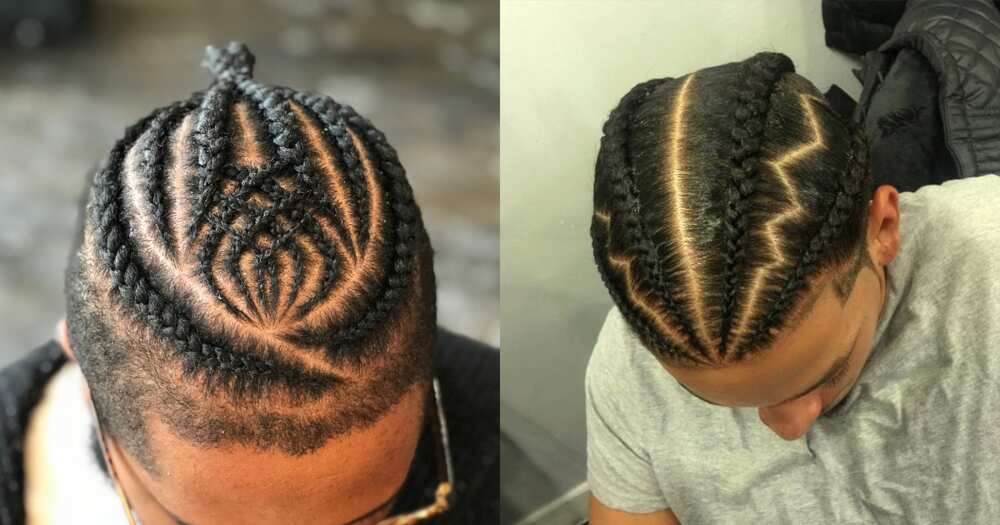 Trendy types of cornrows styles for men
The fashion for male braids hairstyles became quite popular during recent times. Most popular types of cornrows styles for men are braids and dreadlocks. Guys do not have many choices of styles as ladies do. Braids and dreadlocks are perfect for creative and active men, who want to be seen in the crowd and look stunning.
Classic cornrows
Brave experimenters can stand out from the crowd thanks to only one hairstyle! What about those who want to look bright, stylish and unusual at any time of the day, and not just after visiting a stylist? There is a way out, and these are cornrows, as they are the most popular among different types of braids for guys.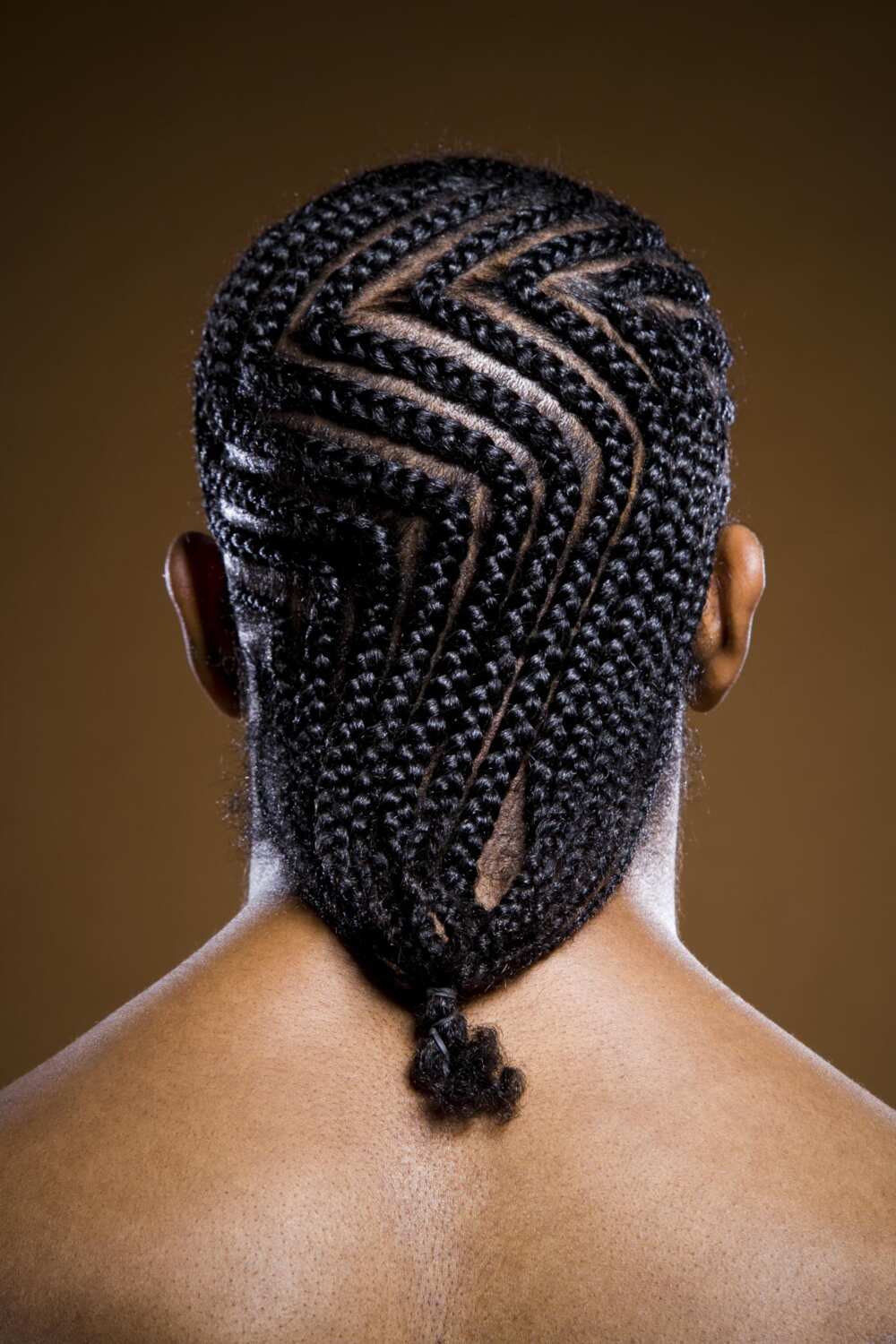 Classic cornrows braids are woven right on the head. They can be braided in any direction, in the any pattern. This hairstyle is great for men, as it does not require long hair, 3-4 centimeters will be enough to braid cornrows.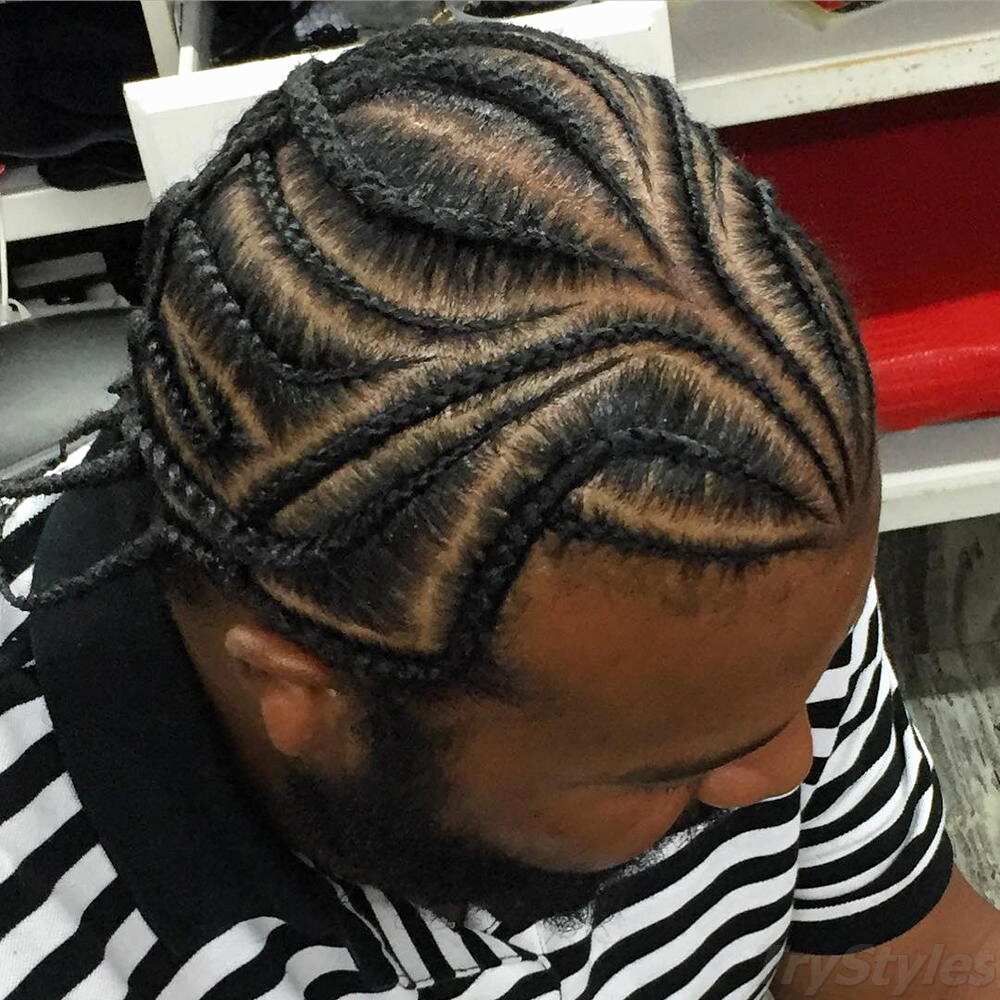 These hairstyles are trendy among young and creative men. Cornrows are not only fashionable , but also very practical as the weaved hair does not interfere with active movements.
Cornrows with dreadlocks
There are several varieties, but based on them, you can create an infinite number of new options. One of the options for different types of cornrow hairstyles can be cornrows weaved with dreadlocks.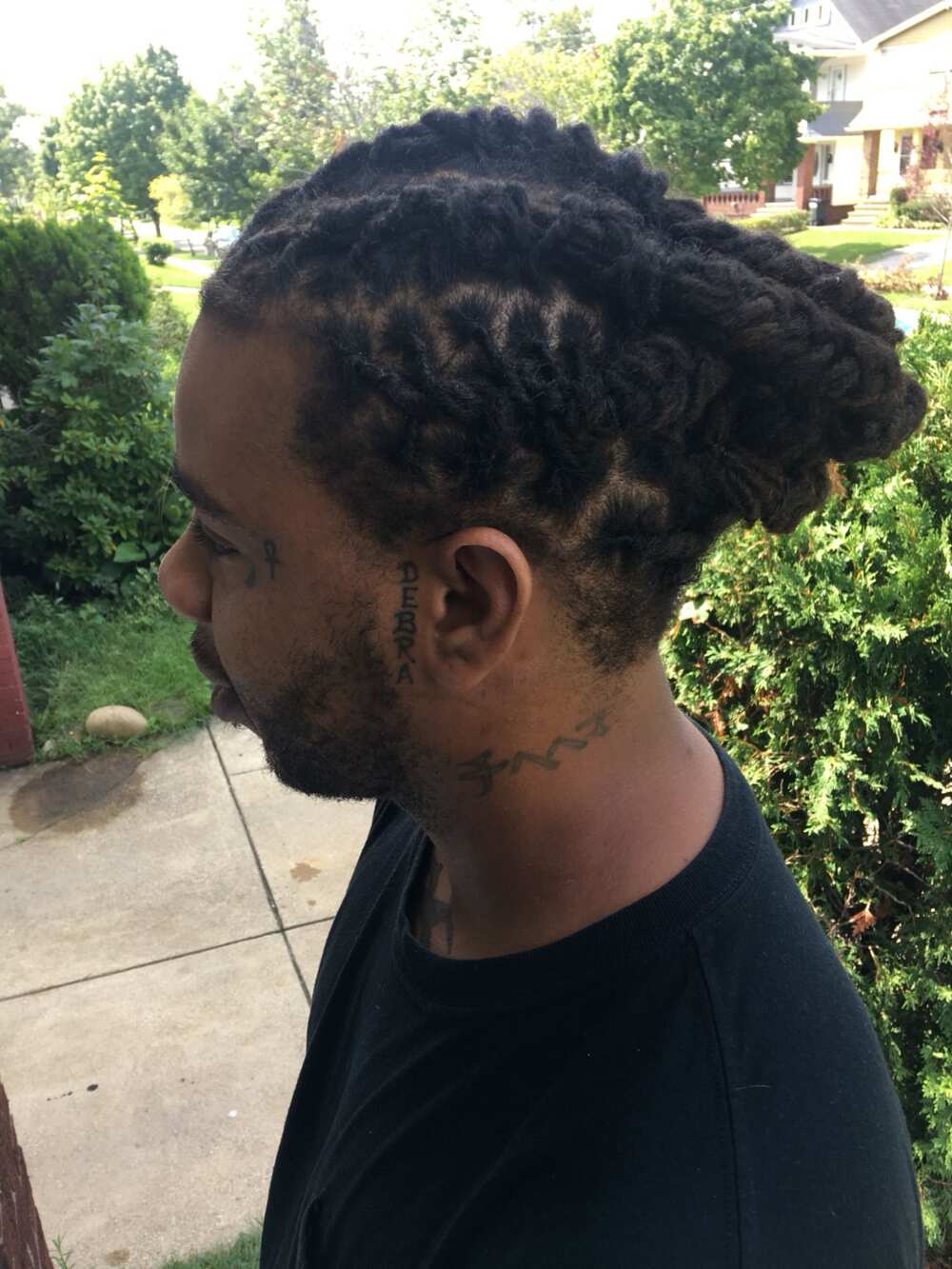 Dreadlocks can be woven from both natural hair and kanekalon strands. Natural dreadlocks are often called "dangerous" due to the fact that they are made of natural hair and not in any way cannot be untwisted.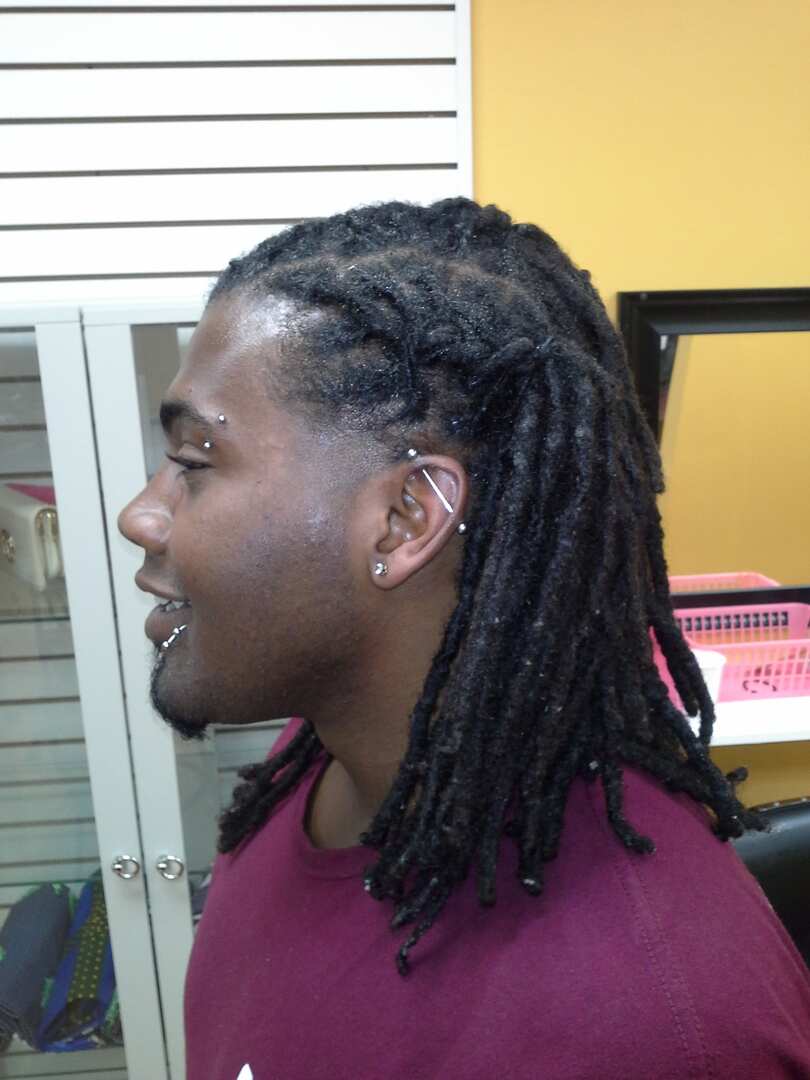 READ ALSO: Nigerian native wear designs for men
Top-5 cornrows styles for guys
Now, we want to show top five hairstyles, that we hope you will find fantastic and worth trying. So, why wait, let's just check them out.
Cornrows with a top bun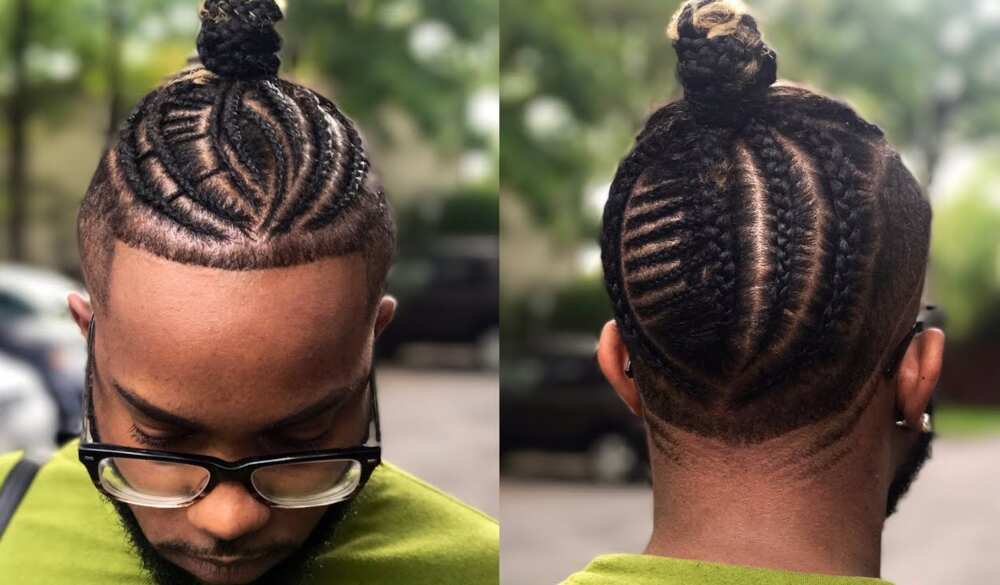 Despite the fact that cornrows are the hairstyle that can be considered an attention grabber, such variation of it with a bun or knot on the top of the head, where the ends of the braids meet, will make you look very manly and strong. Also, you will find this hairstyle very comfortable to wear, especially if you have hair of medium or long length, as the ends of the braids will not disturb you.
Cornrows with zigzag weaving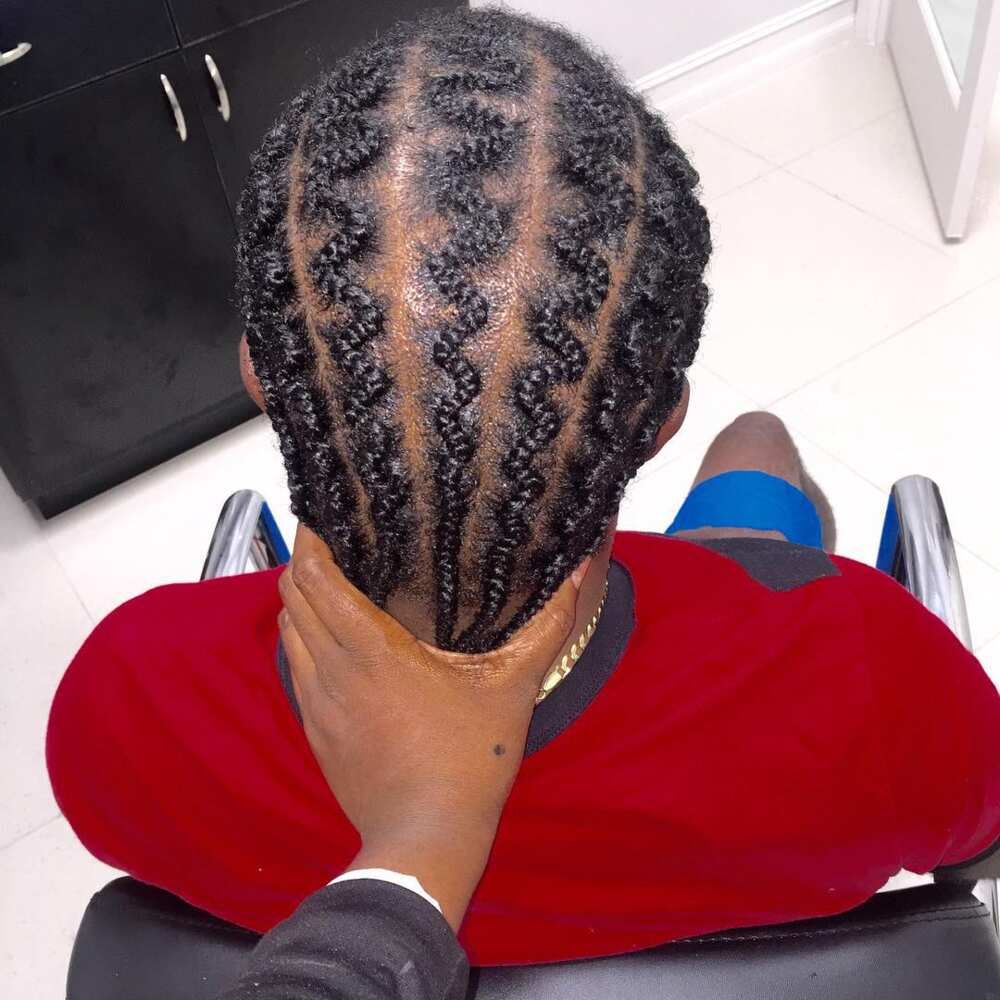 As we have mentioned before, there are numerous patterns and directions of weaving cornrows. If in the case of women braids, it is better to choose weaving directions with soft turns, men can safely go for something sharper like zigzags. Zigzag weaving will look very extraordinary and fantastic, giving you extra points to your handsomeness.
"Crowned" cornrows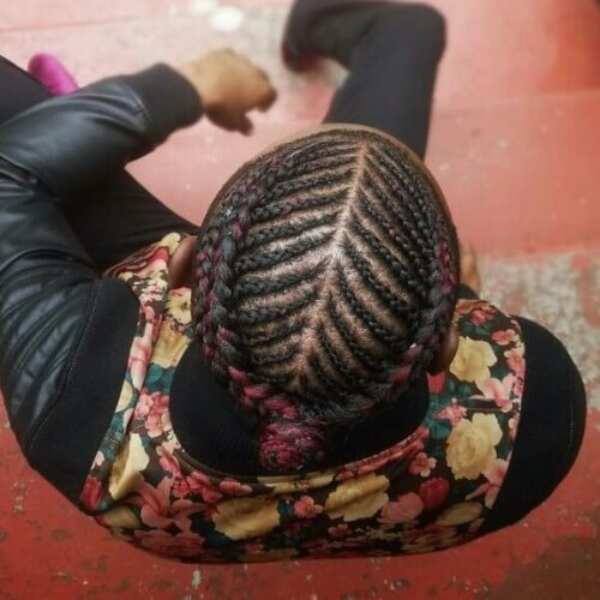 READ ALSO: Latest Nigerian men's fashion
If you are a supporter of unique and original hairstyles, that you will find cornrows weaved in the shape of a crown something awesome. Such hairstyle is a real combination of simpleness and flow of extraordinary. This "crown" will definitely make you look like the king.
Cornrows with colour strands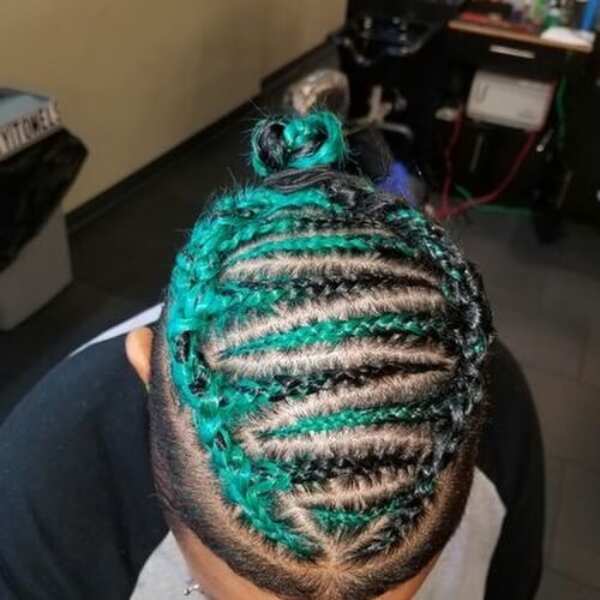 If you are feeling like standing out of the crowd today, then cornrows braided with colorful kanekalon strands is just precisely what you need. There is an infinite variety of different types of cornrow hairstyles using kanekalon of different colours. You can choose whatever you like. You have the opportunity to select any style of weaving and enhance it with the colour of your mood.
Cornrows with dreadlocks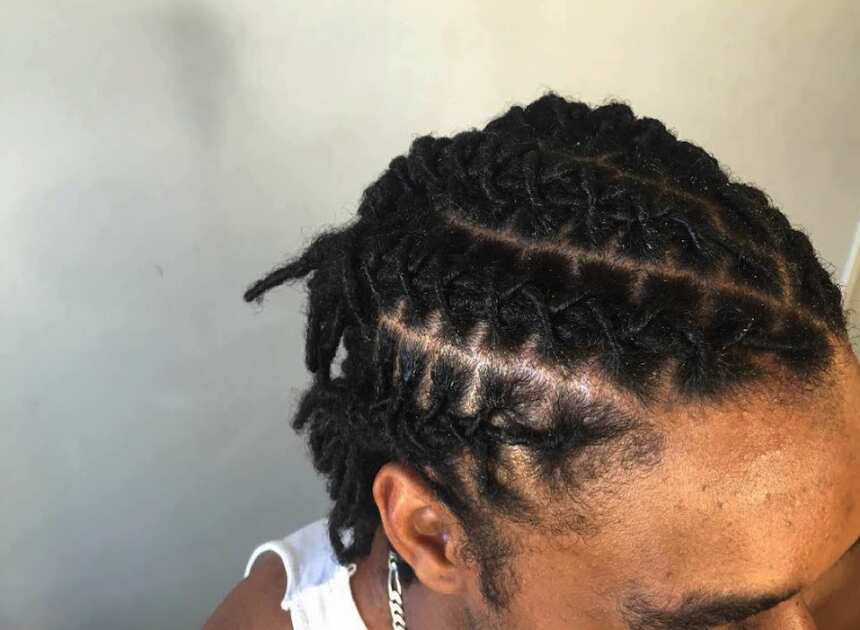 Even if you have fantastic dreadlocks, you are not an exception for cornrow hairstyles. There are a lot of options for weaving these braids of dreadlocks. Dreadlocks is a hairstyle that is supposed to be worn for a long time, making cornrows of them will be an excellent opportunity to refresh your look.
We hope, you found different types of cornrow hairstyles for guys, useful, exciting and also caught some inspiration from our top male braids hairstyles for creating an original and handsome look.
READ ALSO: Latest Nigerian men's fashion
Source: Legit.ng