Today, we want to show you Yoruba Didi hairstyles. These are hairdos that represent and maintain the tradition of Yoruba culture, being a modern attribute of the style of every fashionista. With such hairstyle, everyone will notice your fantastic look in the crowd.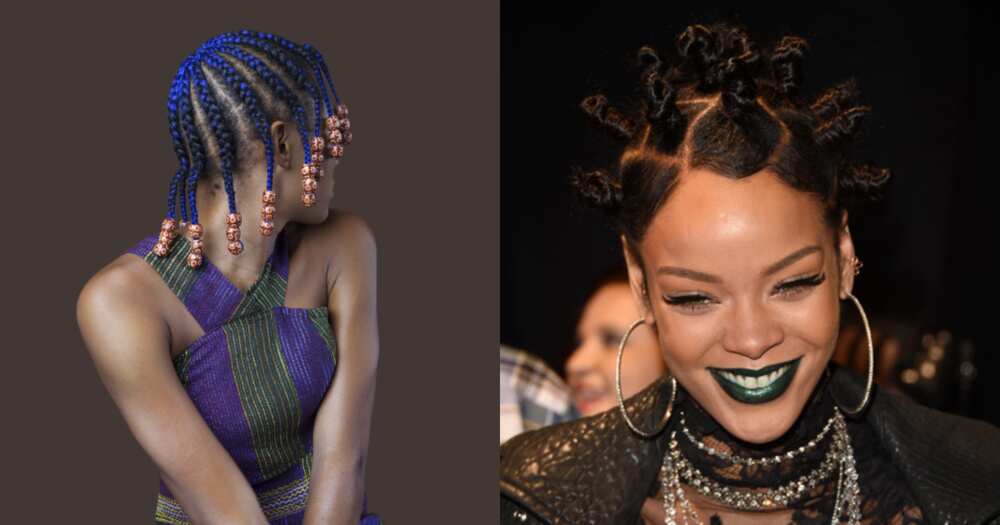 What are Yoruba Didi hairstyles?
Traditional Yoruba Didi hairstyles are something that can be considered a real masterpiece in the hairdo world. You just need to look at their masterly weaved braids, that can be of different forms, sizes and directions, embellished with fantastic and various items of accessories and even jewellery.
It is no question that you will be satisfied with the result. And there will be no slightest hesitation or thought that you have wasted your time, doing this hairstyle. We ensure you that it will equal your hopes as gorgeous didi weaving is absolutely worth putting your back and time into it.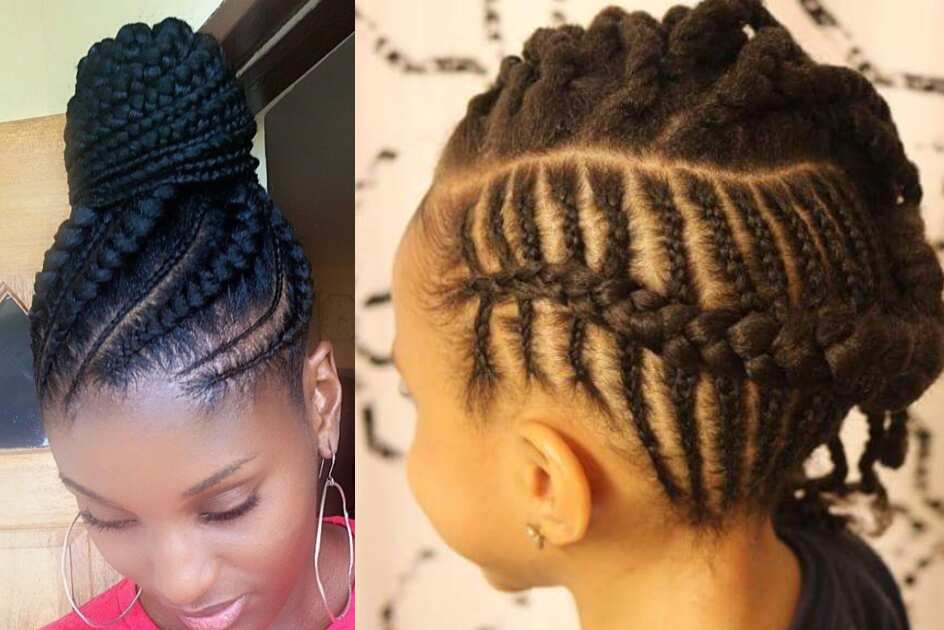 READ ALSO: Braided hairstyles for short hair
These braided hairstyles are not of the latest Yoruba Didi hairstyles as these hairstyles have existed for centuries. Didi braids, being a modern tribute to the traditional hairdo for Nigerian queens, do not lose their popularity and still amaze us with contemporary variations and styles. By the way, Didi braid styles are an excellent alternative for ladies who have short or damaged hair. In addition, they are a fantastic option for children hairstyles.
Latest Yoruba Didi hairstyles
Now, we want to present to your attention best style options of Didi hairstyles for natural hair. There are five basic and traditional variations of their performance we want to show you. But also, we will observe some other variations, which you will also find beautiful and attractive.
Shuku braided hairstyles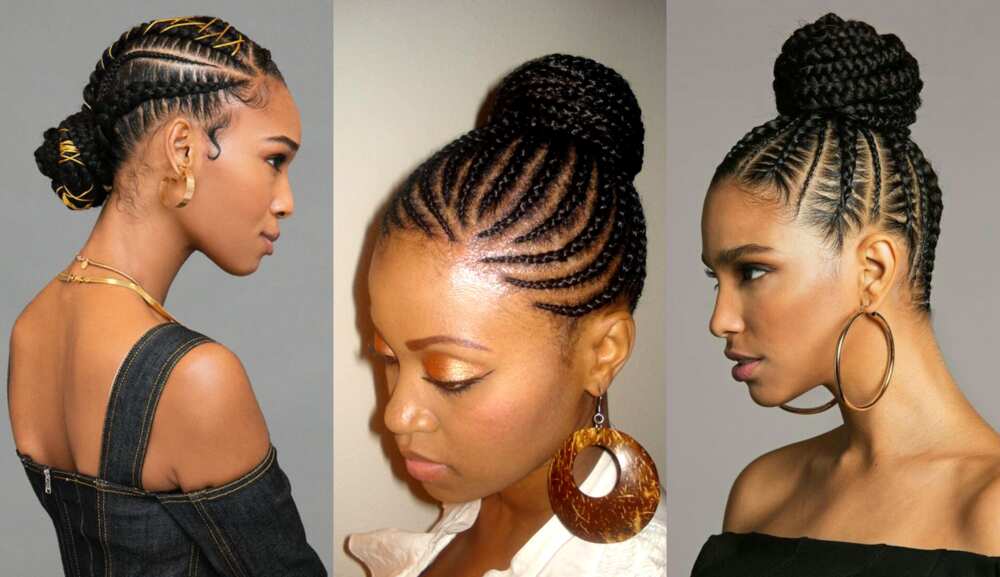 The first one of Yoruba Didi hairstyles we want to present to you is called Shuku. You can translate it into English as "basket." Shuku's distinction from others Didi hairstyles is the way of weaving. The braids are traditionally weaved around the head starting from the forehead nape areas to the top. This hairdo is made with a bun or ponytail on the top of the head. The braids themselves might be curved or straight. The thing is only about their direction.
As Shuku traditionally performed on short hair, its contemporary variation with bun or ponytail is Didi hairstyles with attachment. It is really straightforward to achieve. You have an opportunity to make a cosy hairdo to wear it at home on a daily basis, and also you are able to create something more fabulous for festive occasions. For the last option, you have the freedom to experiment with colored faux hair attachments and bright decorations.
Patewo braided hairstyles

Another so-called representative of the Yoruba Didi hairstyles is Patewo. This hairstyle is also a tribute to the old traditions. Although it is a veteran hairstyle, modern fashion ladies still wear it, as Patewo hairdo is a real attribute of an excellent taste. These are also Didi hairstyles with attachment, as its distinguishable feature is a quaint mohawk on the top of the head, made of the excessive braids.
The direction of weaving is from the right and left side of your head, that meet in the centre of it. This is the place where you construct your mohawk. With this hairstyle, you can also play with the styles of braids, making them straight or giving them some other look. The number of the twists is also can be customized. Anyway, you will look fantastic with this Patewo hairstyle.
Ojokopeti braided hairstyles

READ ALSO: Twist braids styles for wedding - Top 5 ideas
These Yoruba Didi hairstyles called Ojokopeti look like Patewo hairstyles. The difference is in the direction the braids are weaved. In this case, they go from one side to another, creating a little mohawk on the top of the head that goes from ear to ear. It will be an interesting and exciting choice as a complement to your complete outfit for some special occasions.
Calabar braided hairstyles

The next Yoruba Didi hairstyles we want to show you is Calabar. It is an extraordinary hairdo, that will definitely attract a lot of attention to you. The way it is performed will give you an unusual but still charming look. If you want to try this hairstyle, you will need to make small or medium sections of hair on your head, and then make little knots or buns.
You can also make these buns and knots of braids weaved in different styles. There is alway an option to leave these braids flowing down, if they are not long enough in order to save the concept of Calabar hairdo. These are great Didi hairstyles for natural hair you will fall in love with because they look really stunning and individual, and what is more important, they are so comfortable to wear.
Koroba braided hairstyles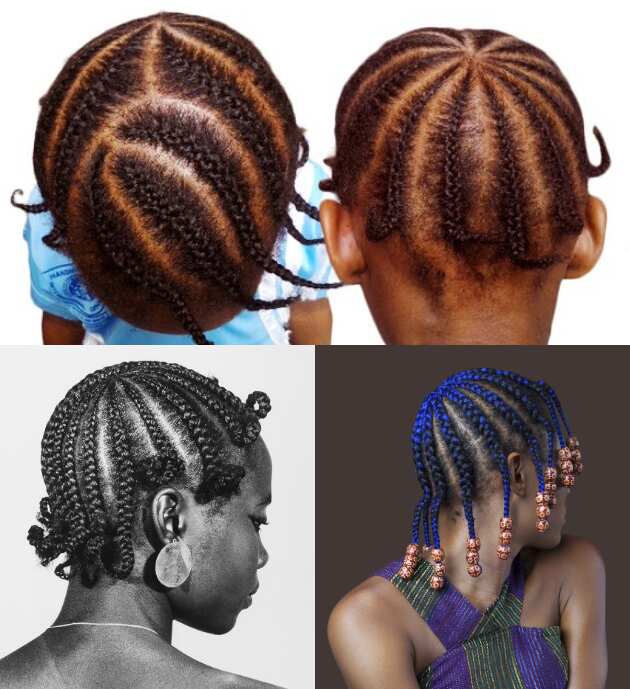 Yoruba Didi hairstyles called Koroba is even more peculiar and extraordinary than the previous ones. And the main peculiarity of these braided hairstyles is how the braids are made.
But Koroba hairdo is weaved from the centre of the head down to the sides. The ends of the braids a usually hanging about a little bit or they can be wrapped into a small knot or bun. You can also decorate your hairstyle with some embellishments in different colors. This hairdo is also very comfortable to wear and is a perfect solution for short hair.
READ ALSO: Afro kinky twist hairstyles you will adore