How can a Nigerian come to America?
Have you ever wondered: how can a Nigerian come to America? If you have, and you cannot wait to find out the answer, we have it right here. Find out all the different ways available to Nigerian citizens who want to visit or stay in America.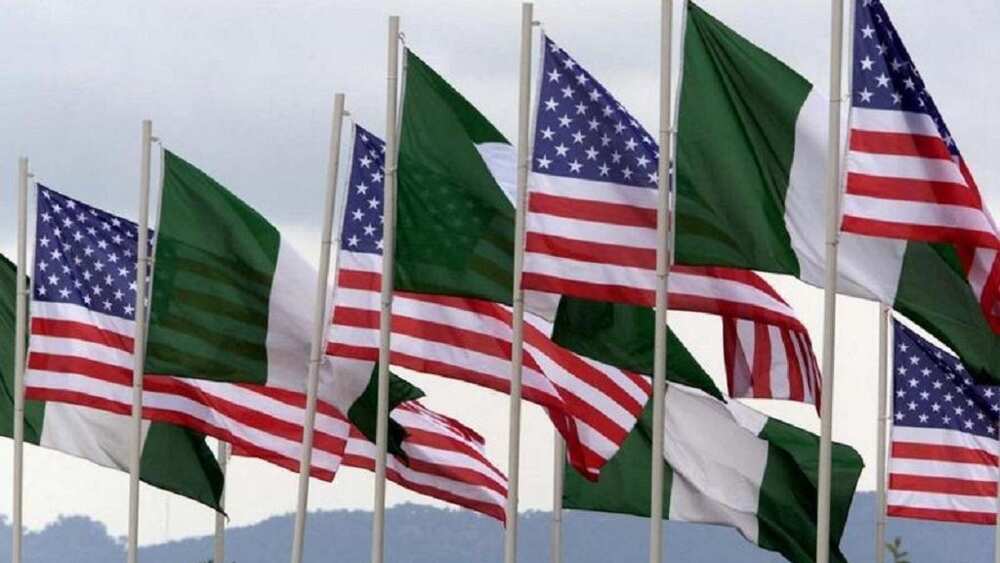 Photo: naijanews.com
If you are looking for the simple answer to the question in the title, we can tell you that it is 'by plane'. But that is probably not an answer you are looking for. In all seriousness, there are so many ways you can go to America that it might make your head spin, therefore, we have decided to tell you about the various types of U.S. visas you can get if you are Nigerian and you want to visit the United States.
That said, we will not be going into too much detail about each U.S. visa type, as it would probably take us ages. Here, you can find the general overview of the most relevant visas, and if you decide to apply for a US visa in Nigeria, you can find the requirements for each type through this link. Without much further ado, let's begin!
Types of visas to U.S. (non-immigrant categories)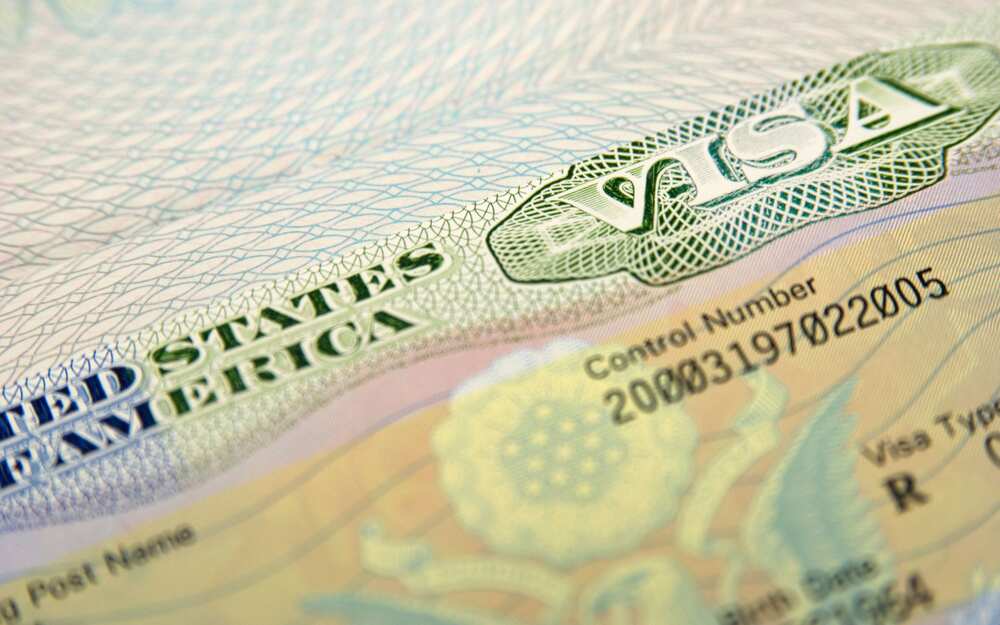 Photo: travelandleisure.com
READ ALSO: Likely interview questions at the US embassy
If you want to go to U.S. for a short period of time, there are lots of different visa types you can choose from, depending on the purpose of your visit. As there are quite a lot of them, let's focus on the most popular ones:
B. This category of visas is by far the most popular one, as it is applicable for people visiting the United States for both business and tourist purposes. B-1 is for business, B-2 is for tourism, social visits, medical treatment and other things. Compared to other types, it is the easiest to get (but it still not all that easy).
F/M. This is a visa that allows students from abroad stay in the States for the duration of their studies. Most of the time, people deal with the F type, unless they want to attend a vocational or other recognized nonacademic institution. In that case, it is the M type. So if you are lucky enough to be able to study in America, then F/M visa is your way in.
J. This is somewhat similar to the previous category, as it has to do with students, but this one concerns exchange programmes. It is also available to more than just students, including teachers, trainees, interns, professors, scholars and so on.
R. Religious workers can also gain entrance into the U.S. if they want to work there temporarily in religious capacities at a non-profit religious organisation. In that case, they will need an R visa.
I. If you are a member of the Nigerian media, and your company sends you to the U.S. to report on a subject or do something of this sort, then you will need this type of visa. Your activities in the States have to be informational in nature and associated in some way with the process of gathering news and reporting on current events.
There are many more other categories, but some of them are so obscure that the chances of you qualifying for any of them are slim. That said, you can always consult the Directory of Visa Categories and find out for yourself. Who knows, maybe you will prove us wrong!
Immigrant American visa categories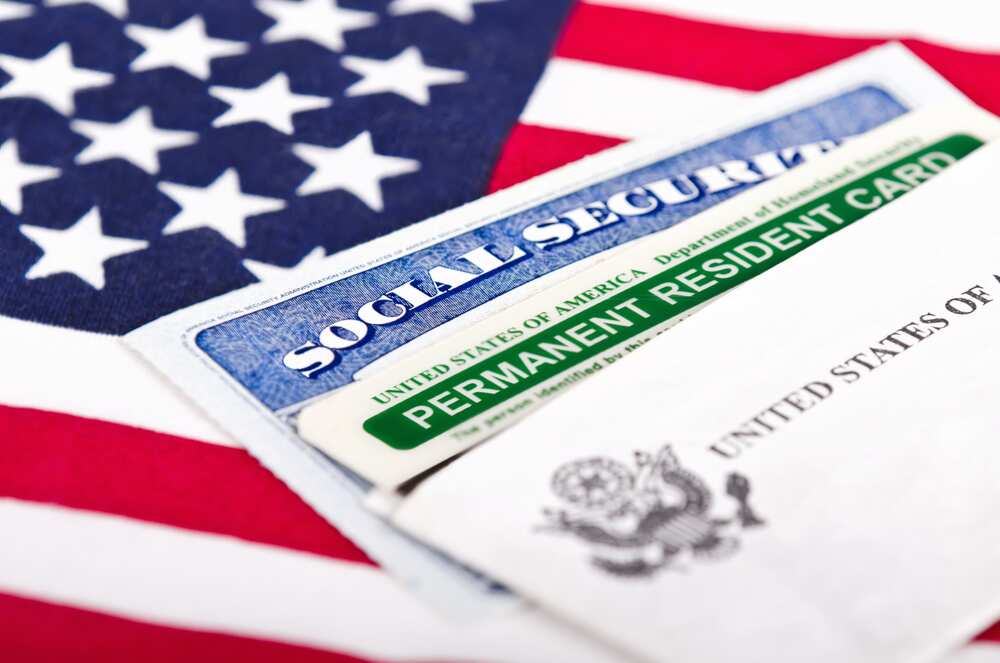 Photo: se.usembassy.gov
READ ALSO: USA visa application in Nigeria: form, fee, status checking & requirements
Now, the U.S rules on immigration have become much stricter, and it is very likely that things will get only more complicated for those who dream of immigrating to America. However, there are still some ways one can do that, and we will give you a brief overview of them. Here are some of the visas you can consider if you want to immigrate to the States:
IR1 and CR1. These are the immigrant visa categories for spouses of U.S. citizens. If you have been married to your American spouse for less than two years, you qualify for CR1 visa (conditional resident). If you have been married for over two years, you qualify for IR1 visa (immediate relative).
K-3. Even though we are talking about immigrant visas, this one is non-immigrant, but it is still relevant in this category. It allows foreign spouses to come to the U.S. before their I-130 immigrant petition is approved, so that they can wait for approval next to their loved ones. Children of K-3 applicants can receive K-4 visas.
K-1. If you are yet to be married to your beau from the U.S., you can apply for this visa, which will allow you to come to the States to get married and kickstart the immigration process. This type is also non-immigrant, but it allows you to get things done in America to become a permanent resident. If you have kids, they can receive K-2 visas.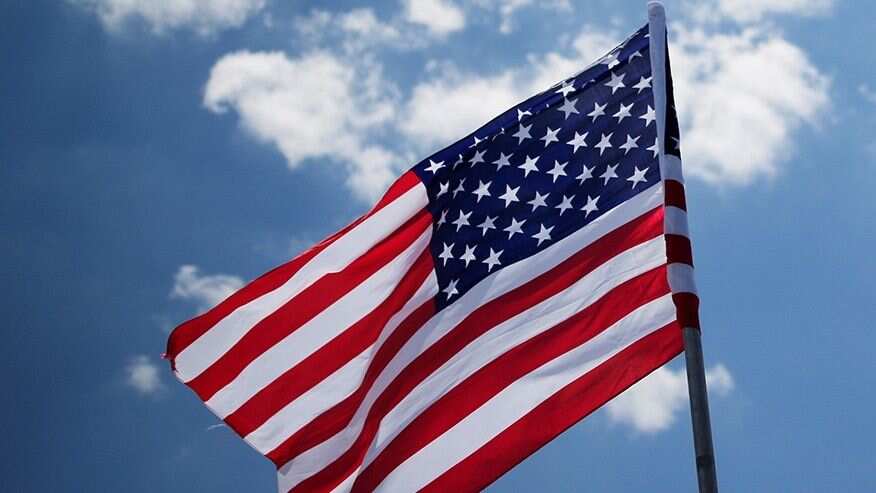 Photo: livingroomconversations.org
READ ALSO: How to get a job in the USA from Nigeria
F1-4. If someone from your immediate family (preferably parents or siblings) has been able to receive the status of permanent resident or even U.S. citizen, they can be your ticket to America, as this visa allows children and siblings (+their spouses and children) to immigrate to the States. It is too complicated to explain in one article, so consult the link in the beginning for more information.
E1-5. In case you do not want to (or cannot) get married, you can always rely on your skills. If you can offer exceptional skills and even back them up with some degrees, you have a chance of immigrating with an employee visa. The more exceptional your abilities are, the higher the chance of you receiving this type of immigrant visa.
SD, SR. If you are, by any chance, a Minister of Religion or a certain religious worker, and you want to work in the U.S. in a religious occupation/vocation, then this visa type is for you. If you are successful in receiving it, your spouse and children are also eligible for immigrant visas.
These are the major criteria for U.S. visa Nigeria. Once again, we recommend you to check out the official directory of visa categories, where you can find all kinds of American visas for all kinds of purposes. Best of luck in your endeavours!
READ ALSO: Easiest visa to get in Nigeria
Source: Legit.ng