Nigerian comedy has many interesting acts and Akpororo is one of the few people whose jokes will make everyone laugh and cheer. How much do you know about Akpororo wife? How did their love story begin?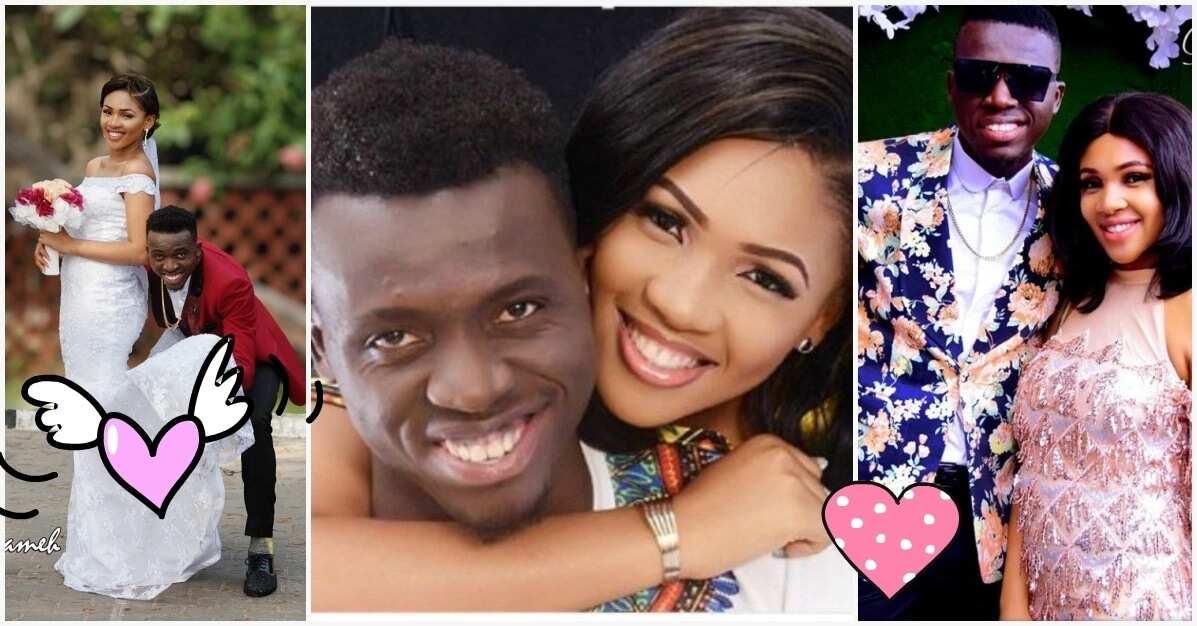 Akpororo and his wife
If you are also one of the many fans of Akpororo and enjoy his cool and smart jokes, you probably know something about his family. This talented Nigerian man whose real name is Jephtah Bowoto has a personal life off the stage.
Today he is not just famous all over the country. He lives a happy life in his own little world. Akpororo is a beloved husband and caring father. Are we joking? Not this time.
Checkout the wife of Akpororo and their love story is pretty unusual if you are used to a long courtship before marriage.
READ ALSO: Who is Akpororo wife?
Wife of Akpororo
The famous comedian's wife name is Josephine Ijeoma Abraham. She is a gorgeous woman who stole the heart of Akpororo the moment they met.
At first, according to Akpororo, he didn't even have plans to marry anybody from the entertainment industry. This was before he met Josephine who is not just beautiful but also caring, loving, energetic and very positive in everything she is up to.
We've heard that Josephine is a model and dancer, but her beauty is not the only thing that attracted the comedian to her. From the moment the two people met and talked, Akpororo had the feeling that they had a lot in common and he quickly realized that this was the woman of his life.
Akpororo and his wife dated for about a year, until August 2015 the comedian proposed to his beloved woman and she said 'yes' to him.
Akpororo wedding
The couple had their wedding ceremony 3 years ago on November 14th, 2015 in Lagos. The couple chose the Eagle's Club to hold their ceremony. This center is big enough to accomodate over 1000 guests comfortably.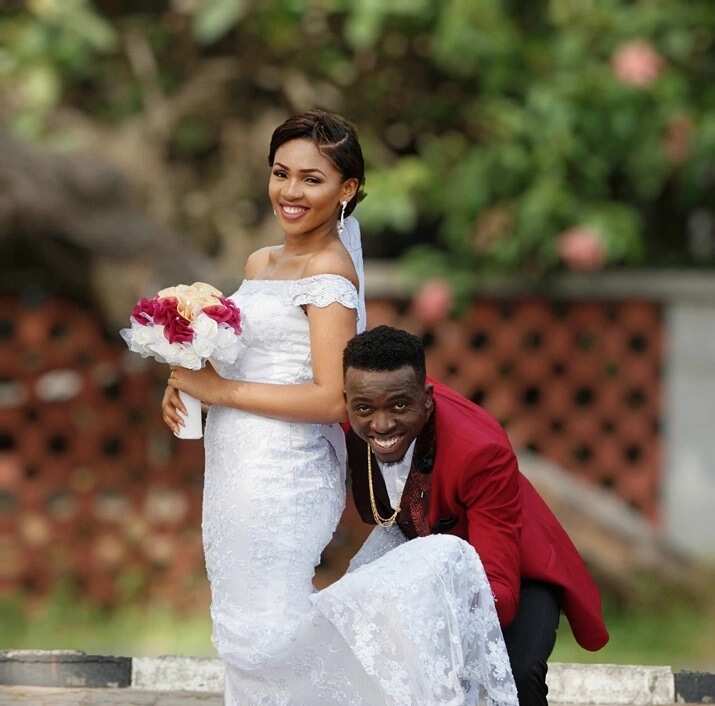 Photo: peachessence.com
Many famous people were guests at the wedding, including Ali Baba, Abimbola Fashola, Francis Odega, to name a few.
READ ALSO: Akpororo biography and path to success
Family life and kids
In 2016, the new family welcomed their first child. Their little princess gave a start to a happy and big family.
In 2018, the couple welcomed their twins (a boy and a girl). The kids were born in the United States of America.
The family of 5 is joyful, loving, caring and calls themselves 'Roro kingdom.'
Akpororo and his wife are happy together with their three children. The life of this Nigerian comedian has significantly changed since 2013 and we hope that he will stay happy for many years and his love to his beautiful wife will last for eternity.
READ ALSO: Top 5 richest comedians in Nigeria
Source: Legit.ng