Davido's children: how many kids does he have?
The award-winning singer Davido is also a successful man even though not everything worked out well with his baby mamas, he now has two wonderful daughters from his past relationships. Find out everything about Davido's children, their mothers and Davido's relationship with them. These adorable girls will melt your heart!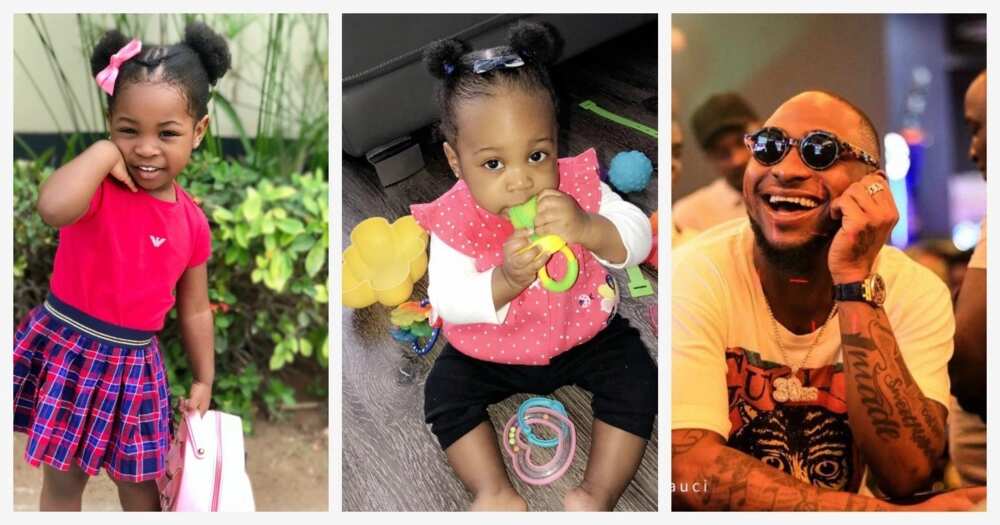 Davido's children
Davido baby mamas have given him beautiful daughters. What kind of relationship does Davido have with them and how often does he see his daughters?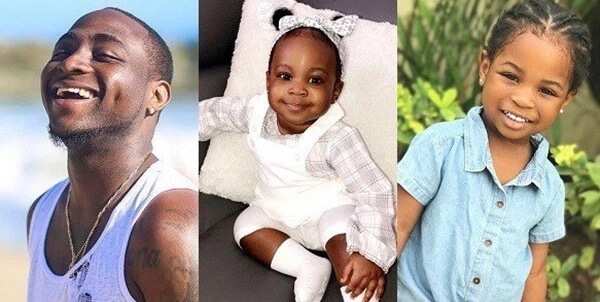 Photo: blueink.ng
Davido's first daughter and feud with baby mama
One of Davido's most famous girlfriends was Sophia Momodu, who is a fashion enthusiast and a niece of the Ovation Company CEO, Dele Momodu.
When Sophia gave birth to a little girl, she took the DNA test, and it proved that Davido was the father. The new parents gave her a beautiful name Aurora Imade Adeleke, with her middle name being after Davido's late mother Veronica Imade.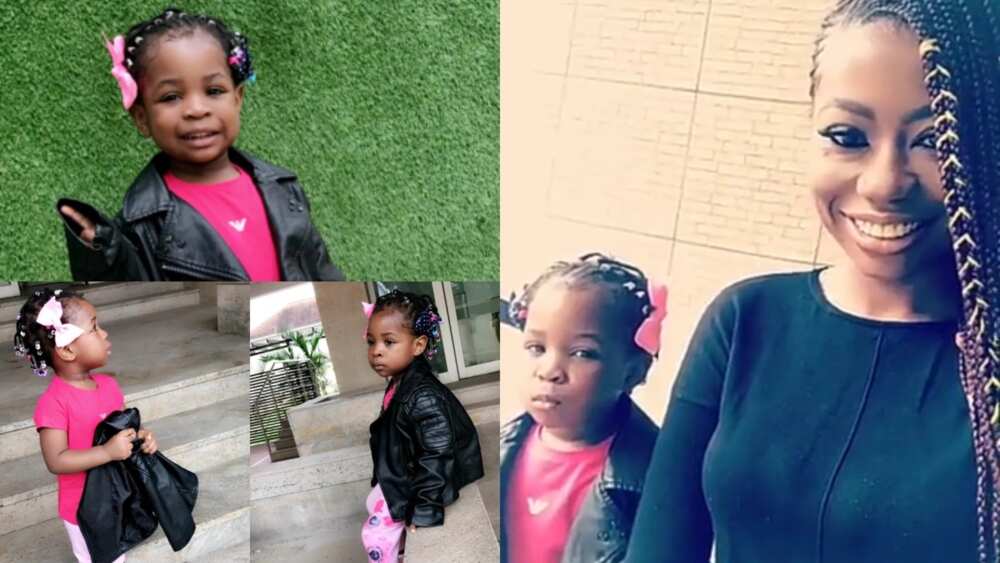 Photo: thenet.ng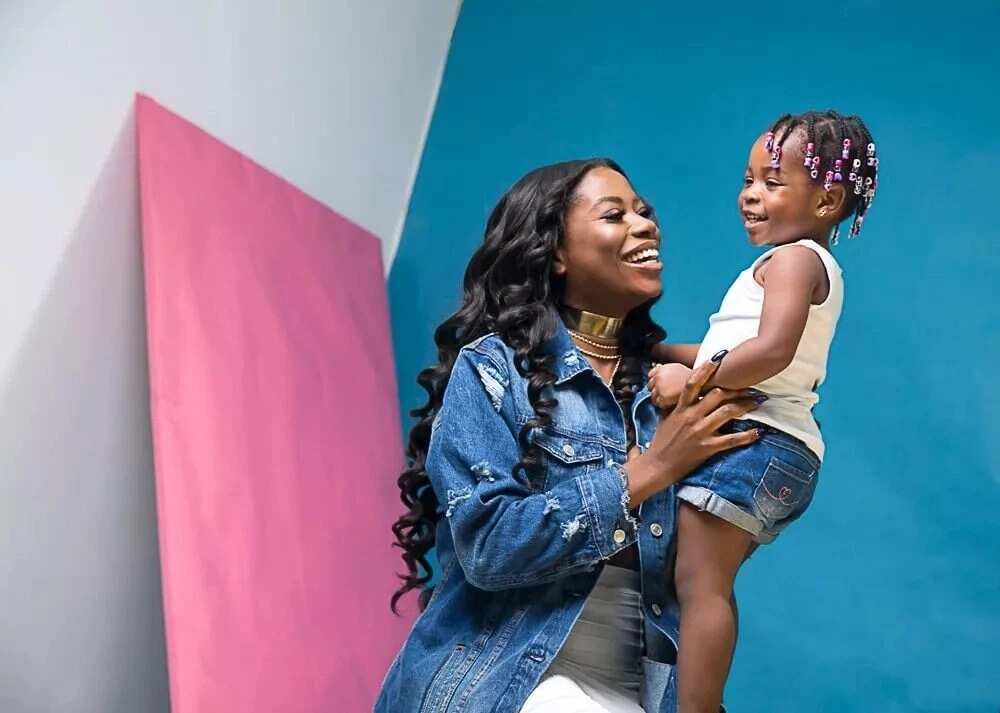 Photo: Madailygist
A couple of months later, Davido allegedly tried to take his daughter out of the country several times without Sophia's consent. Davido baby mama and her uncle turned to the lawyers for help, and the law was on their side. Eventually, Sophia finally got the custody of little Aurora. During all these events, Davido and Sophia often exchanged harsh words on social media.
Nowadays, everything is alright between Davido and Sophia, and they are not having a beef anymore. Davido apologized for his heated words to Sophia and her uncle, and they have made up and left all the bad things in the past. Of course, they are not planning to get back together, but at least they are on good terms again. Davido often visits his little daughter Aurora Imade and posts endearing photos with her on social media. He loves his first born and would do anything for her.
READ ALSO: Davido girlfriends: hot ladies who dated the star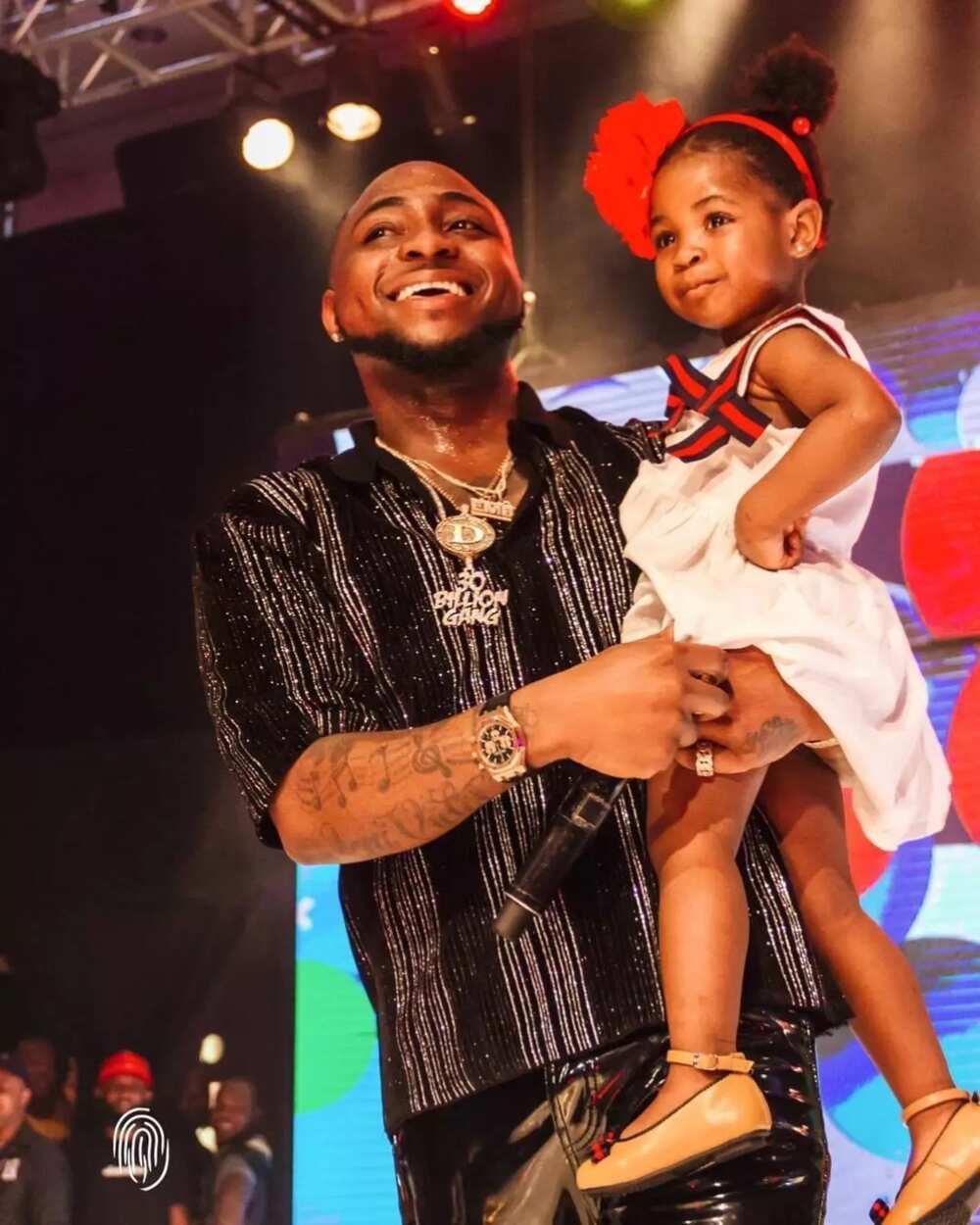 Photo: 36ng.ng
Davido's second daughter: who is her mother?
The news about Davido having a second child was quite unexpected, because at the time he was not dating anyone, at least no one that the public knew of. The outlets exploded with the reports that Davido had a second daughter. There were even photos from the baby shower, which the famous singer personally attended, and he looked extremely happy as he spent time with his alleged girlfriend.
Nothing specific was known about the mother of the baby, but the media found out that her name was Amanda and she resided in Atlanta, the city in the United States where Davido was born.
Amanda gave birth to a beautiful healthy little girl, and Davido was incredibly excited to welcome his newborn daughter to the world. He named her Hailey Veronica Adeleke. Just like with her older sister, he decided to give her a middle name after his late mother.
Currently, Hailey lives with her mother Amanda in the United States.
READ ALSO: Davido Adeleke family background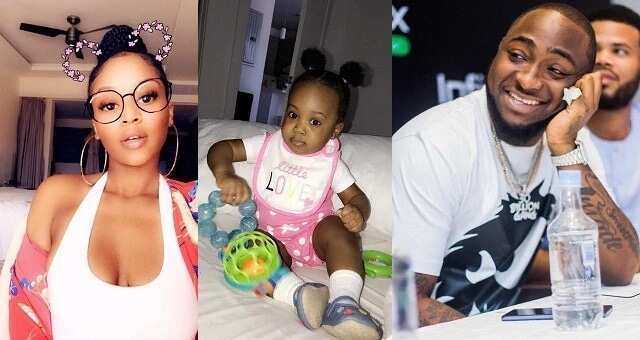 Photo: amebobae.com
Davido's son: does he have one?
Currently, Davido does not have a son, only two daughters that we have mentioned above. The rumors about Davido's son surfaced because he once confessed that he wants to have a baby boy with his current girlfriend, Chioma, who is a Babcock University graduate. The reports circulate that Davido has already proposed to Chioma, and some tabloids even assume that she is pregnant, but for now, these are just gossips.
There was a controversy not so long ago about Davido's alleged baby mama, Ayotomide Labinjo, who claimed that she had an affair with Davido and got pregnant, and he is the father of her daughter who is now four years old. However, it was reportedly not medially proven that Davido is the father of her baby, as the DNA test was negative.
Still, Ayotomide said that she is not going to leave it like this, as she suspected that the result of the test was tampered with.
For now, Davido officially has two daughters whom he acknowledges and spends as much time as he can with.
READ ALSO: Davido and Chioma love story
Davido daddy skills are surely good, as he puts a lot of effort into finding enough time for his baby girls among his tight concert and recording schedule, even if it is not always easy. There is a lot of evidence of him supporting his daughters and spending time with them.
READ ALSO: Davido Biography And His Net Worth
Source: Legit.ng