Alec Baldwin children: What do we know about the actor's kids?
The successful Hollywood actor Alec Baldwin has a large and happy family. His six children love their father very much, and he also cares about them deeply. What is known about Alec Baldwin children, and are there any surprising facts about them?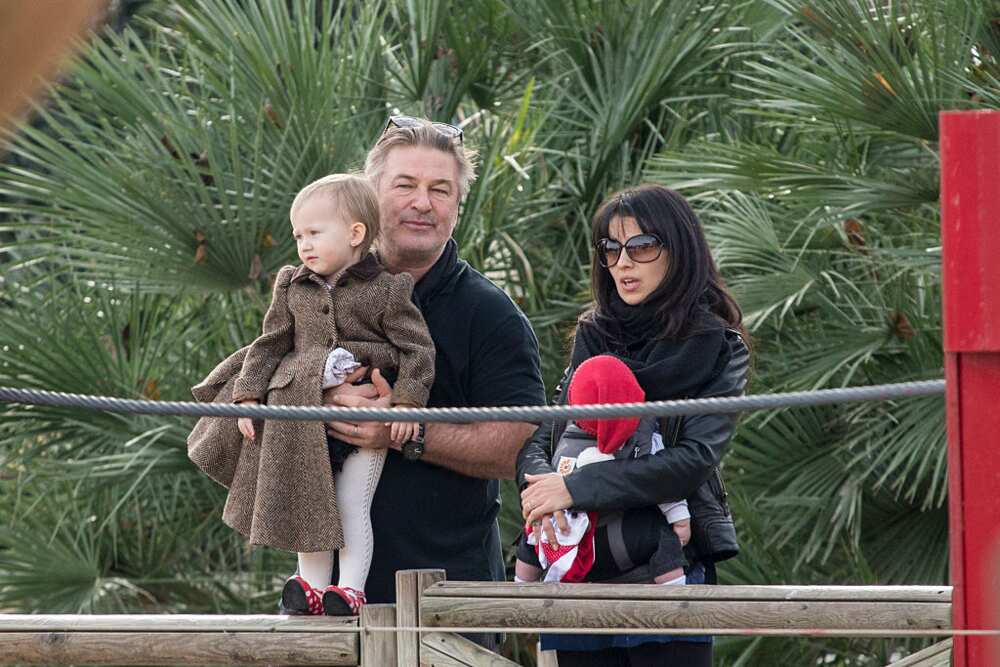 The Baldwin family is one of the most famous acting dynasties in Hollywood. Alec's younger brothers - Daniel, William, and Stephen - have also become successful actors, and they have two sisters - Elizabeth and Jane.
Since the star grew with so many siblings, it is no surprise that he decided to start a large family of his own. Today, he has one grown daughter and five youngsters who are his bundle of joy.
There are some fascinating facts about every one of his six children, and their story will warm your heart and inspire you.
Alec Baldwin children
The Baldwins are a big friendly family, and they always have each other's backs. Apart from his oldest daughter Ireland, who was born from his marriage to Kim Basinger, the actor also has five young kids with Hilaria Thomas: Carmen, Rafael, Leonardo, Romeo, and Eduardo.
Here, you can get to know each one of Alec Baldwin kids better and learn why each of them is so special.
1. Ireland Baldwin
The first child of the legendary actor is perhaps his most recognized one. Alec Baldwin daughter Ireland was born on October 23, 1995.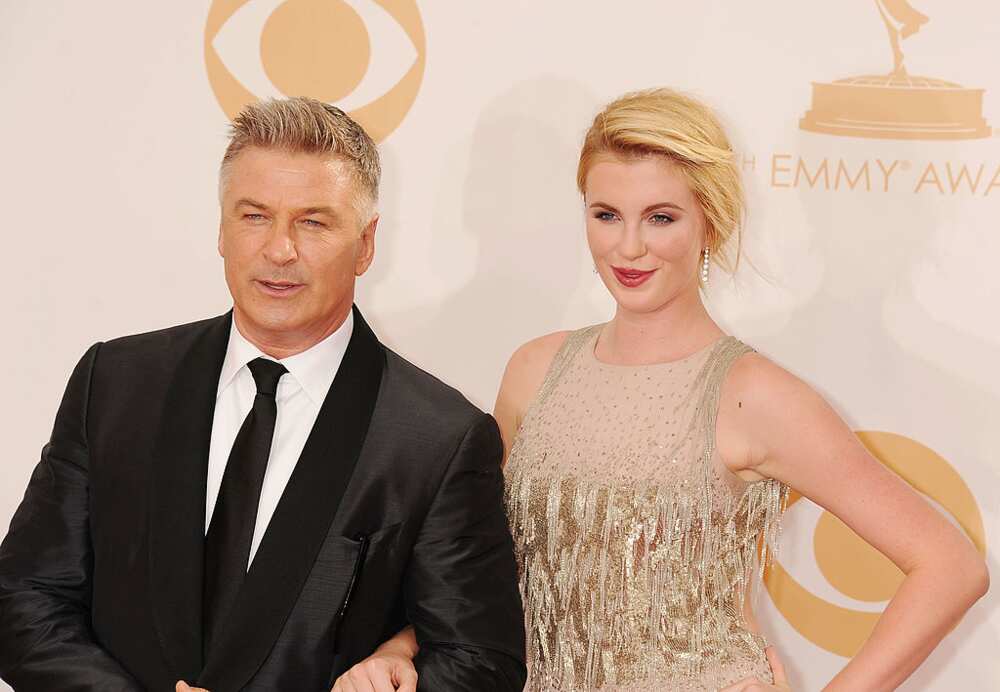 Today, this young lady is a successful model who has worked with multiple brands such as Guess and True Religion Jeans. She used to work with IMG Models and is an avid PETA advocate.
Alec Baldwin's daughter has graced the covers of various magazines, such as Elle, L'Officiel, and Marie Claire. This hardworking young lady also has a few movie credits, such as Campus Caller, A Dark Foe, and Grudge Match.
2. Carmen Gabriela Baldwin
Long after divorcing Ireland's mother Kim Basinger, Alec went on to marry his new sweetheart, the yoga instructor Hilaria Thomas. The two tied the knot in 2012, and have been a happy couple ever since.
Their first child together, Carmen, was born on August 24, 2013. She instantly became the apple of her parents' eye.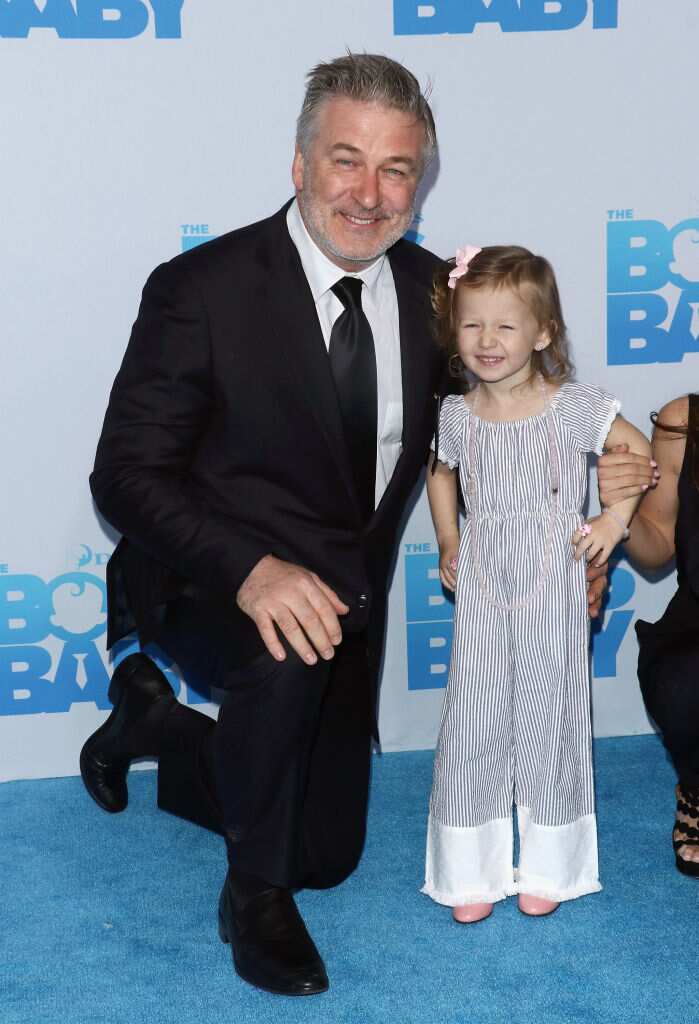 Today, the little girl is seven years old, and she is a smart child who has an interest in fashion. Carmen's mom often shows off her drawings on social media, and reveals that sometimes she is interested in mature things, such as "how babies are made".
Ireland refers to her little sister as "mini-me". Though Carmen has four younger brothers, she still has hopes of having a baby sister.
3. Rafael Thomas Baldwin
Alec's first son, Rafael, was born on June 17, 2015. He is an optimistic and fun-loving young boy who sometimes attends red carpet events with his parents.
Rafael's hobbies include playing with his younger brothers. During Hilaria's pregnancy with him, she was very open about her postpartum experiences and often shared pictures of her body to empower other women.
4. Leonardo Angel Charles Baldwin
The third child of the happy couple, Leonardo, came along on September 12, 2016. Usually, his parents and siblings call him Leo, although Alec gave him a cute nickname - Leoncito.
Like with Rafael, Hilaria often shared her body image journey on social media during her pregnancy with Leonardo. She encouraged all women not to be embarrassed about their baby weight, but celebrate it instead.
5. Romeo Alejandro David Baldwin
The sweet little boy Romeo, who was the family's baby until recently, was born on May 17, 2018. At first, his parents wanted to name him Diego, but they changed their minds when he came along.
Hilaria has shared some adorable pictures of Romeo on her Instagram, calling him her "babiest baby". She has revealed that it made her emotional that he would no longer be the youngest when his sibling would be born.
6. Eduardo Pau Lucas Baldwin
This adorable baby boy was born on September 8, 2020. Hilaria shared the announcement of his birth on her Instagram, calling him perfect and saying she and her husband could not be happier.
Alec Baldwin family was excited for the arrival of the sixth child, who they lovingly nickname Edu. His full name means "wealthy guardian of peace and light".
After the two miscarriages that Hilaria suffered in the previous year, her giving birth to Eduardo was a miracle for the entire family. She was open about her experiences on social media and mentioned she was very grateful for the appreciation that her loved ones give her.
Is Justin Bieber's wife related to Alec Baldwin?
Many people wonder - is Hailey Baldwin Alec Baldwin's daughter? However, the truth is that she is his niece and the daughter of his brother Stephen.
Alec Baldwin children bring him a lot of happiness in life, and he is grateful to have his wife and six kids looking out for him.
READ ALSO: Mikaela Spielberg biography: Who is Steven Spielberg's daughter?
Steven Spielberg is a legendary producer and filmmaker who is iconic in Hollywood. Legit.ng recently reported about his adopted daughter, Mikaela.
What path has Mikaela chosen for herself, and what are some fascinating facts from her private life? Read more about this young woman and her occupation outside of her famous father's influence.
Source: Legit.ng