The birth of a child for every woman is indescribable happiness. The famous Nigerian blogger, Linda Ikeji gives birth to her cute baby boy. Don`t miss the latest news from our post below!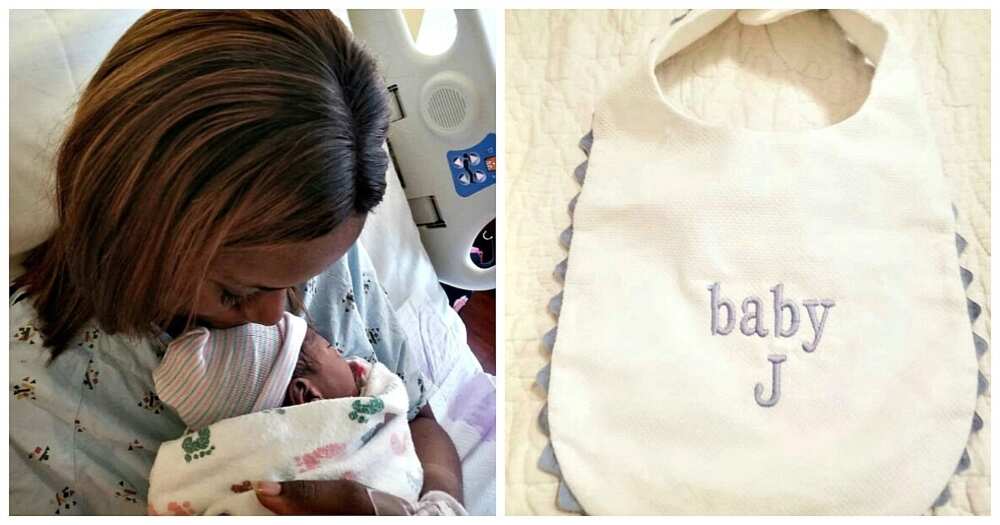 Every smile, every movement of the child is happiness, at some point, the mother no longer understands how she lived before the advent of this miracle. Every day you will learn new emotions, sensations, learn how to transfer your knowledge, together with the baby, to learn the world, discovering long-forgotten feelings. Perhaps, that is why many women dream of motherhood. And this happiness was given to life by a famous Nigerian blogger Linda Ikeji.
READ ALSO: Linda Ikeji shares inspirational message as she shows off baby bump (photos)
Linda Ikeji is a famous Nigerian blogger, an entrepreneur and former model. Linda gave birth today on the 17th of September in a hospital in Georgia, Atlanta. The mom and newborn feel fine. Linda doesn`t hide a happy smile and shares her joy with her followers onInstagram. She wrote with a lot of emoticons:
Oh dear Lord, I am a mum. Baby J is here! He was born today 17th September. This is so surreal. Thank you guys so much for the love through this journey and thanks for all the well wishes. Love you guys!
During the entire pregnancy, the blogger led an active lifestyle. She was engaged in dancing, physical exercises, and eating right. All her movements radiate the happiness of future motherhood.
READ ALSO: Adorable pregnancy styles of top Nigerian blogger Linda Ikeji
We hope that very soon we will hear the joyful news of a new pregnancy. And then Linda Ikeji gives birth to a baby again.
We sincerely congratulate Linda Ikeji on her son's birthday and wish only happy events and amazing discoveries. Let him grow into a strong, healthy and intelligent little boy.
READ ALSO: Lindaikejisblog - a few facts you'd love to find out about a legendary blog