Level of education in Nigeria
What can be said about the level of education in Nigeria? By the time of independence in Nigeria, only 5% of the total population was literate. Now, 50% of the population are not only unable to read, but also unable to write. Fifty percents seems like an improvement from five percent. However, if we compare our population then to our population now, is it safe to say that we still have a very low level of education in Nigeria?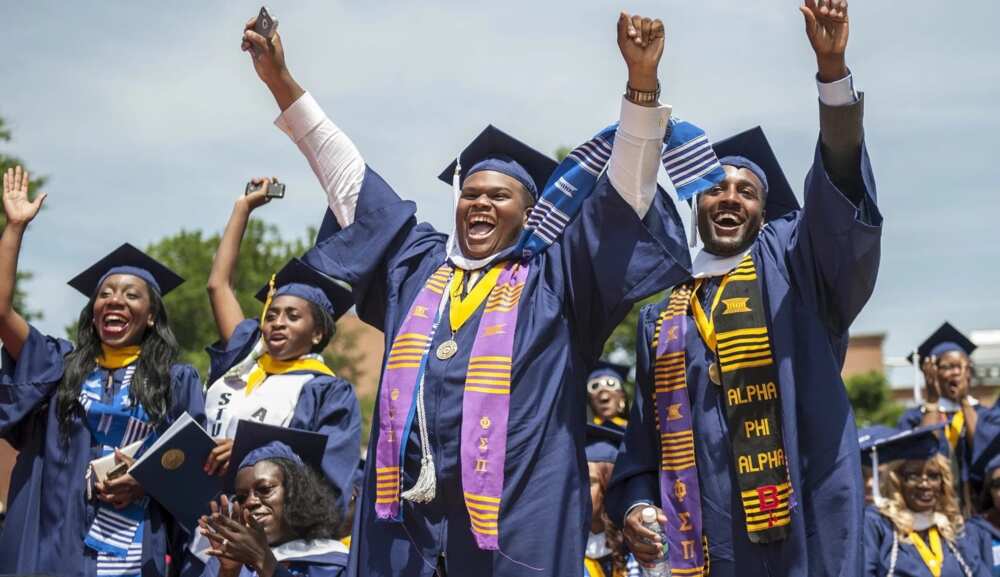 Photo: defendernetwork
With independence, it was decided to start a new stage in the development of the country.
It began with a complete transformation of the education system, in which traditional customs and some Western technologies were mixed. The next step was the introduction of English as a compulsory language in schools.
The education system in Nigeria
Pre-school education for children begins with a 3-year age and lasts three years.
Schooling is divided into 3 stages:
Primary
Junior Secondary
Senior Secondary
Primary school lasts from 6 to 11 years of age. In the country it is considered basic, here the foundations of written and mathematical literacy are laid, a positive attitude towards work, communication, community life, cooperation and the desire to acquire knowledge develops.
Junior Secondary school education lasts 3 years (from 12 to 14 years)
The senior school education lasts 3 years (from 15 to 17 years). Training is conducted on a rather diversified program aimed at increasing the knowledge of students and their horizons. After completing the course and passing West African Examinations Board (WAEC), exams, students receive O'Level certificate.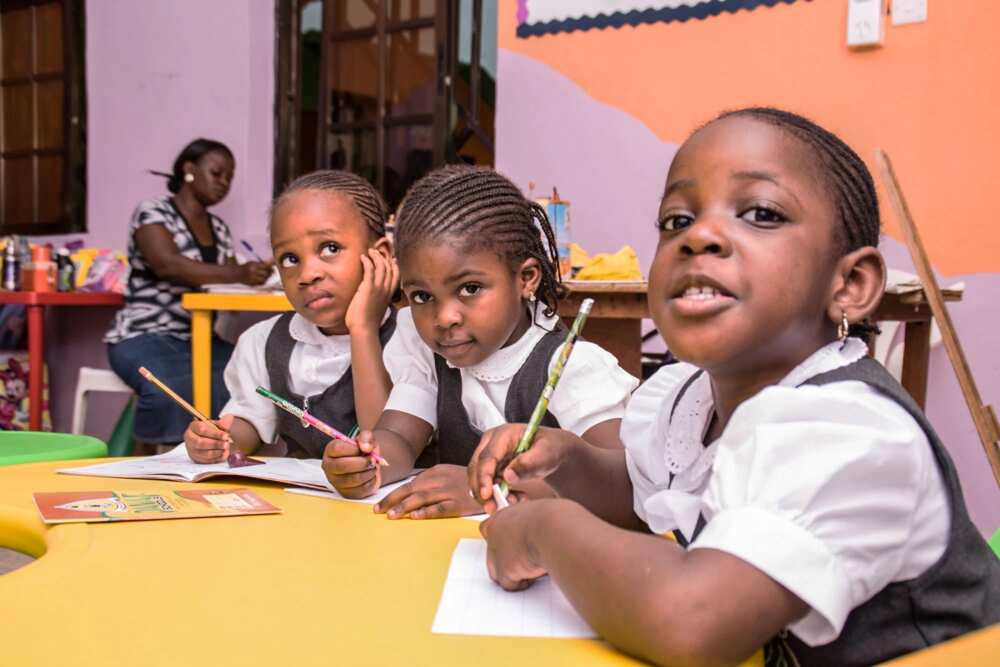 Photo: panaf
READ ALSO: Imo State University school fees 2018-2019
University education lasts from 4 to 7 years, depending on the profession.
In Nigeria, there are also:
Polytechnic universities (5 federal, 4 states);
Agrarian Universities (3 federal);
Military University.
Scholarships in Nigeria are very popular. If the student is good at learning and gaining enough points in the exam, he can qualify for Scholarships with good conditions. In Nigeria, there are state scholarships, international and private companies scholarships.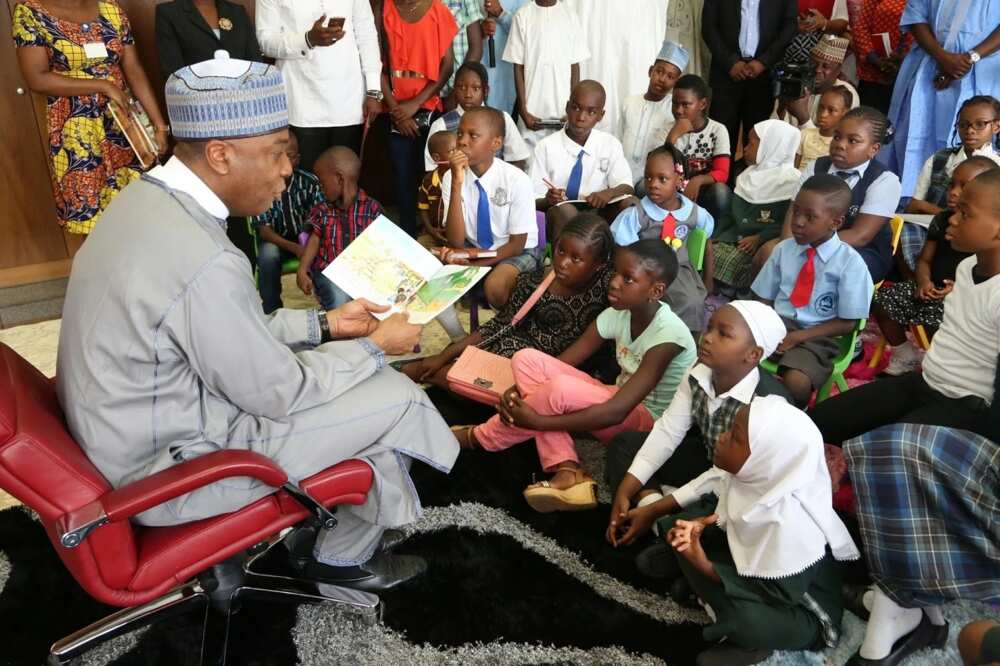 Photo: nigerianeye
READ ALSO: ANSU school fees and acceptance fee
In Nigeria, in addition to Western and local styles of education, there is also a third one - religious (Islam) schools in Nigeria.
READ ALSO: UNN school fees and acceptance fee
In the rich industrial and commercial cities, private schools offering international curriculum are widespread. The tuition fee is quite high, for example, at the American International School in Lagos, it ranges from $ 12,000 to $ 15,000 a year, while in the British school it is £ 8,000 and full board.
This price is due to a European-style diploma, which makes it possible to enter any European or American university. The maximum number of pupils in classes of such schools is 20 people, while in state schools it can be as much as over 50.
However, there are also many private schools all over Nigeria that offer local curriculum with cheaper fees. These school are more popular in Nigeria and more patronized by parents because there different types of these schools that offer different quality of education and various kinds off fees for every class in the society. Thus, Nigeria can boast of a multi-style education system.
Problems of education in Nigeria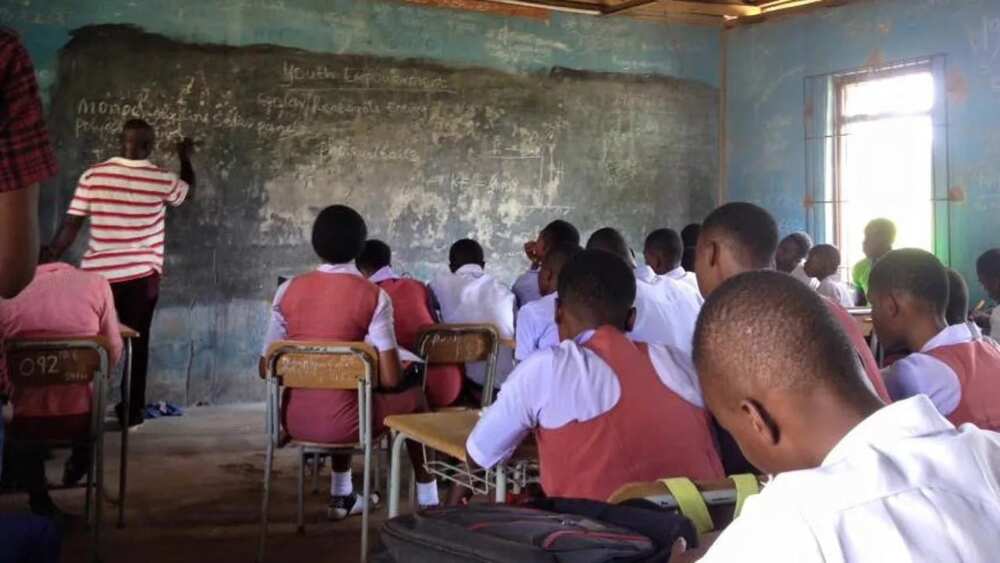 Photo: guardian
The crisis of the economy affects the education system (80% of the budget money goes to repay foreign loans).
Only 47% of children receive pre-school education. The nationwide literacy rate is 50%.
Only 50.3% of children pass from primary to secondary school and 46.6% of girls graduate at the primary school level. This is due to the poverty of the families (children engaged in farm work or becoming artisans) and the early marriage of girls .
Only 1% of the total population enter universities.
The importance of education in Nigeria cannot be overemphasized, because without it there will be no future in the country.
At the moment, the situation in Nigeria is a little better. The country began to move towards progress, creating new educational institutions and attracting an increasing number of professors from different countries. To date, training in Nigeria, as well as in European countries, consists of several stages. The government plans to introduce "international standard" in a couple of years to further facilitate the education process.
At the moment, the population of Nigeria involved in the educational system is only 32% men and 27% for women.
READ ALSO: AAUA school fees for freshers and returning students in 2018
Source: Legit.ng