Top private universities in Ghana and their courses
Do you want to get higher education? We have chosen for you best private universities in Ghana! Look through their courses and get the profession of your dream!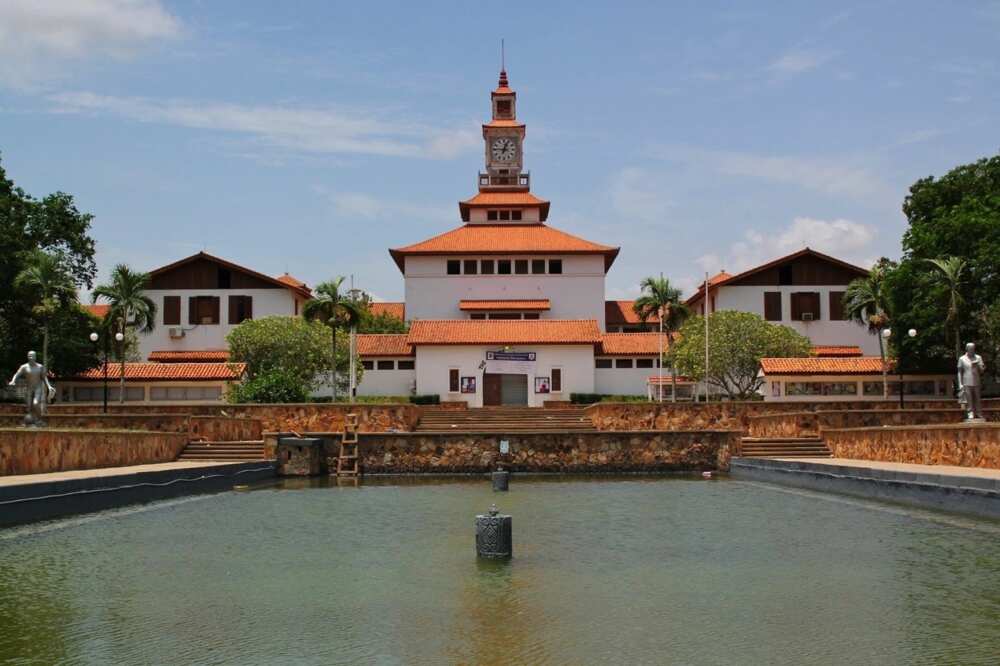 All Ghana colleges and universities in our list are recognized by the National Accreditation Board and suggest the biggest variety of courses.
1. University of Ghana
One of the best universities in Ghana was founded 1948 in the big city of Legon. It has around 30,000-35,000 students.
READ ALSO: Best state university in Nigeria for medicine and surgery - Top 5
There are two campuses, every of them offers different courses:
Legon campus
Bachelor of Arts
Bachelor of Fine Arts
Bachelor of Law
Bachelor of Science in Administration
Bachelor of Science in Agriculture
Doctor of Veterinary Medicine
Bachelor of Science in Engineering (Agricultural, Biomedical, Computer, Food Process, Materials)
Bachelor of Science in Family and Consumer Sciences
Bachelor of Science in Natural Sciences:
Animal Biology & Conservation Science
Biochemistry, Cell and Molecular Biology
Botany
Chemistry
Computer Science
Earth Science
Information Technology
Mathematics
Marine & Fisheries Sciences
Nutrition & Food Science
Physics
Psychology
Statistics
Korle bu campus
Bachelor of Dental Surgery
Bachelor of Medicine and Bachelor of Surgery
B.Sc. Dietetics
B.Sc. Medical Laboratory Sciences
B.Sc. Occupational Therapy
B.Sc. Physiotherapy
B.Sc. Radiography
2. Kwame Nkrumah University of Science and Technology
It was established in 1951 in a large city - Kumasi. But campuses of the university can also be found in Sunyani and Accra.
One the largest among private universities in Ghana offers degrees in the following courses:
Aerospace Engineering
Agribusiness
Agricultural Biotechnology
Agricultural Engineering
Agriculture
Architecture
Biochemistry
Biological Science
Biomedical Engineering
Business Administration
Chemistry
Civil Engineering
Communication Design
Computer Engineering
Computer Science
Construction Technology
Culture and Tourism
Development Planning
Electrical/Electronic Engineering
English Language
Environmental Science
Geological Engineering
Geomatic Engineering
History
Human Biology
Integrated Rural Art & Industry
Landscape Design
Mathematics
Mechanical Engineering
Medical Laboratory Technology
Meteorology and Climate Science
Modern Languages
Nursing
Petrochemical Engineering
Petroleum Engineering
Pharmaceuticals
Physics
Political
Post Harvest Technology
Publishing Studies
Religious Studies
Sociology and Social Work
Sonography
Sports and Exercise Science
3. University of Education
At the third place in our list of universities in Ghana is University of Education that is located in Winneba.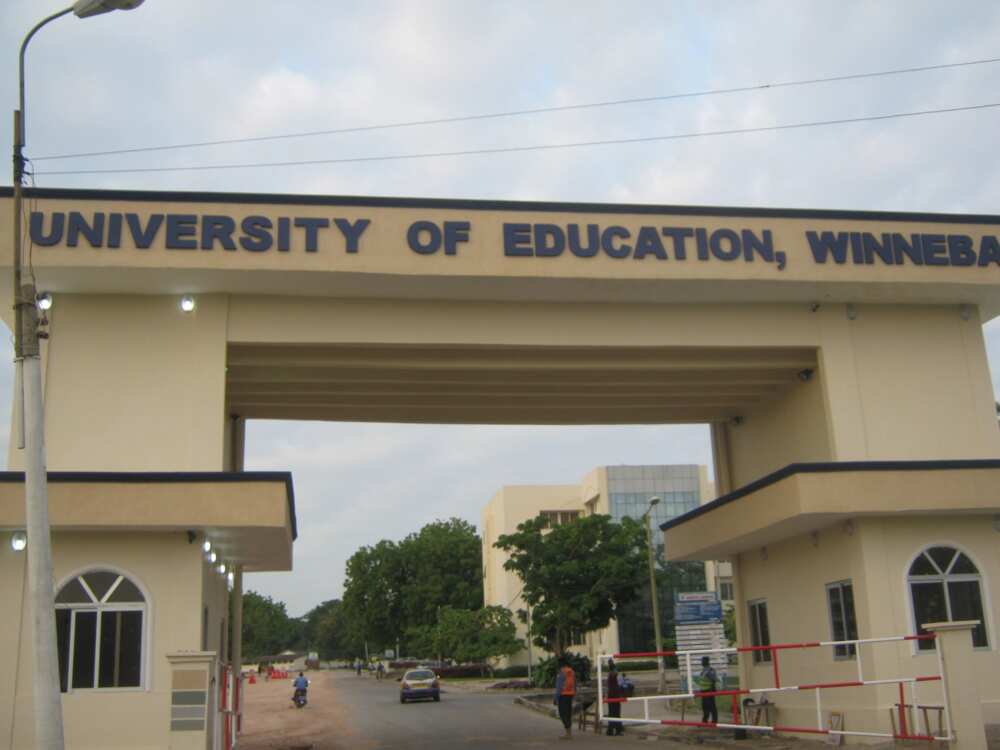 A great variety of programs are given:
Accounting
Agriculture
Akan-Nzema
Art (Dance/Drama, Graphic Design, Music)
Basic Education
Pre-School Education
Coaching
Early Childhood care and Development
Education
Professional Rehabilitation of Persons with Disabilities
Sign language
Early Childhood Education
English Education
Ewe Education
French Education
Ga-Dangme Education
Guidance and Counselling Non-degree Programmes
Gur-Gonja Education
Health, Physical Education, Recreation and Sports
READ ALSO: McMaster university graduate programs fees
Home Economics
Information technology
Integrated Science
Management
Mathematics
Science Education
Social Science Education
Social Studies
Special Education
Technology Education
Vocational/Technical Education
4. University of Cape Coast
It was founded in 1962 in Cape Coast city and has the capacity of 35,000 students.
Faculty of Arts
Arts
African Studies
Theatre Studies
Music
Film Studies
Dance
Communication Studies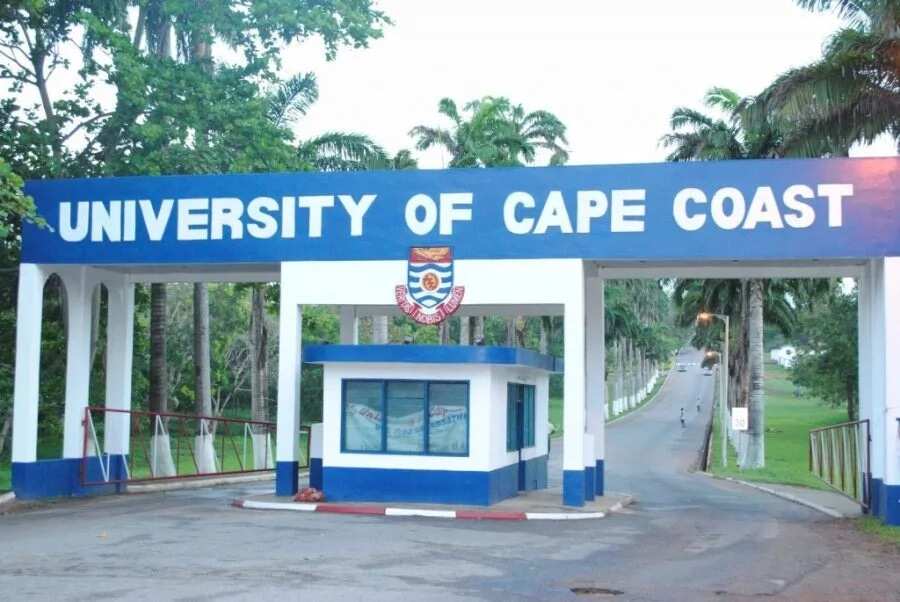 Faculty of Education
Arts
Social Sciences
Social Studies
Management
Health, Physical Education and Recreation
Science
Mathematics
Computer Science
Basic Education
Early Childhood Education
Home Economics
Psychology
Accounting
School of biological sciences
Biological Sciences
Molecular Biology and Biotechnology
Fisheries and Aquatic Sciences
Entomology and Wildlife
Biomedical Sciences
Biochemistry
Environmental Sciences
Nursing
School of Physical sciences
Laboratory Technology
Chemistry
Computer Science
Water and Sanitation
Industrial Chemistry
Mathematics
Statistics
Mathematics and Statistics
Mathematics with Economics
Mathematics with Business
Actuarial Science
Physics
Engineering Physics
Information Technology
Doctor of Optometry
Medical Laboratory Technology
Meteorology & Atmospheric Physics
School of medical sciences
School of Agriculture
Agriculture
Agricultural Extension & Community Development
Agro-Processing
Agribussiness
Faculty of social sciences
Tourism Management
Population & Health
Social Sciences
Hospitality Management
Anthropology
Geography and Regional Planning
School of business
Management Studies
Accounting
Finance
Procurement Management
Administrative Management
5. Ashesi University College
In our list of Ghana colleges and universities, we have one relatively new educational institution. Ashesi University College were founded in 2002 in Berekuso village.
READ ALSO: UNN school fees and acceptance fee
Also it is small, the maximum amount of students is 1000. Nevertheless, it has the recognition of the National Accreditation Board and remains one of the best in Ghana.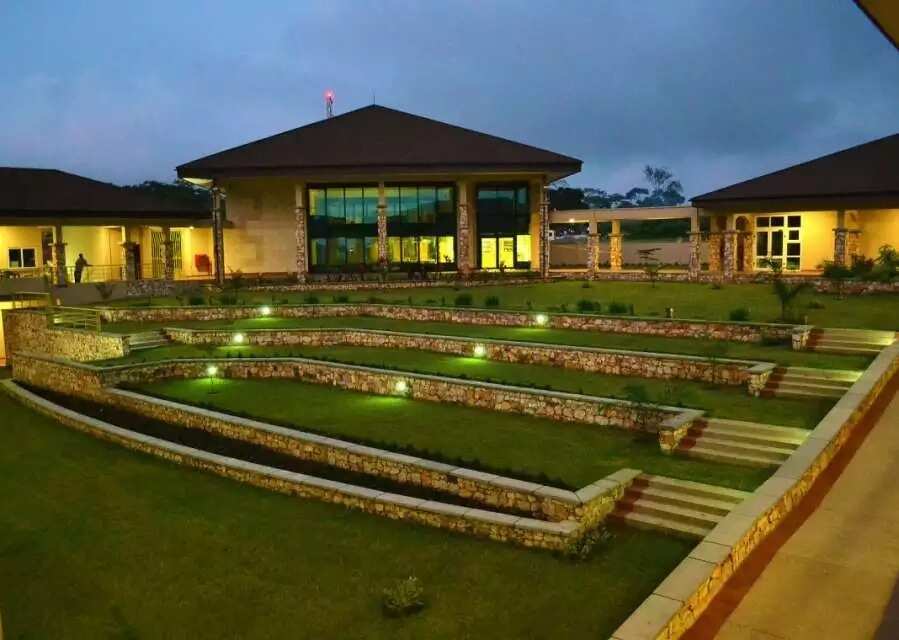 The following courses are offered:
General Engineering
Computer Engineering
Electrical and Electronic Engineering
Mechanical Engineering
Computer Science
Business Administration
Management Information Systems
Liberal arts
Nursing courses
6. University for Development Studies
It was established in 1992. It is situated in Tamale.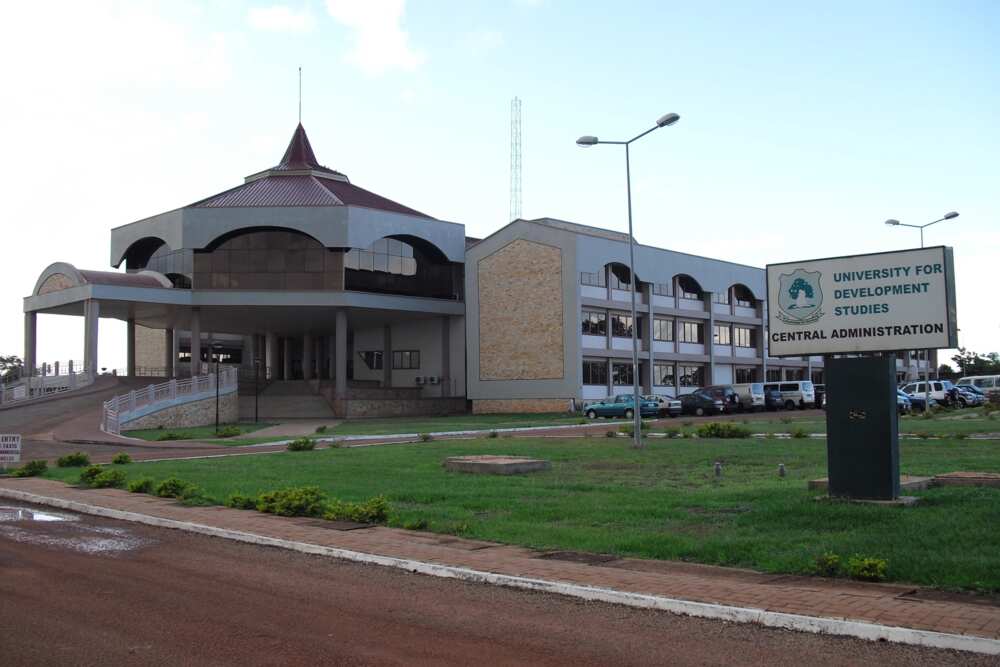 See the faculties below:
Faculty of Agriculture
Faculty of Renewable Natural Resources
Faculty of Agribusiness and Communication Sciences
Faculty of Mathematical Sciences
Faculty of Applied Sciences
Faculty of Integrated Development Studies
Faculty of Planning and Land Management
School of Business and Law
School of Medicine and Health Sciences
School of Allied Health Sciences
Faculty of Education
School of Engineering
Sandwich Diploma Courses
7. Ghana Institute of Management and Public Administration
It is also one of the greatest universities in Ghana that was founded in 1961 in Accra. The courses you can take there are listed below:
Advanced Diploma in Business Studies
Professional Diploma in IT
Risk Management for Corporate Leadership
Corporate Social Responsibility
Leading & Managing People
Negotiation and Influence Skills for Executives
Driving Performance Through Talent Management
Crafting and Implement Strategy
Leadership, Change and Organisational Renewal
Corporate Governance for Organisational and Business Success
Certificate in Marketing
Certificate in Enterpreneurship/Small Business Management
Certificate in Microfinance Operations
Certificate in Tourism & Hospitality Management
Performance Management
Finance for Non-Finance Managers
Construction Project Management
Logistics and Supply Chain Management
Sales Management
Which university did you like most? Share your opinion in comments!
READ ALSO: Post graduate diploma in Nigeria Defence Academy
Source: admissionsgh.com, bestbrainz.com, docplayer.net
Source: Legit.ng