Here we have for you another trendy topic, read on to see the list of fashionable afro hairstyles for men. Don't waste time, choose one!
Top Afro hairstyles for men
Afro hairstyles were huge in the 60s and remained in the list of iconic hairstyles of all times. Afro hairstyles for men are always a funky fresh choice for trendy guys of every age. Here we have the collection of modern and retro afro styles for your hair.
Natural Afro Hairstyle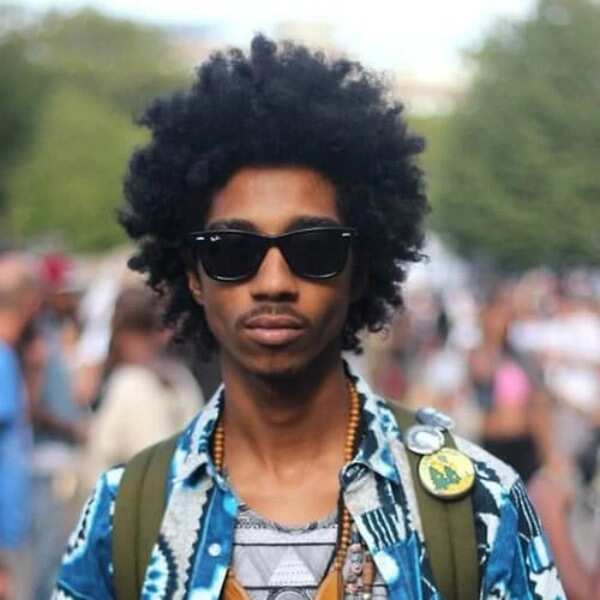 READ ALSO: What is a man bun?
We start our list with an all-natural example of such a style. This is a kind of untamed style that is relevant for every man with African origins.
Soft Afro Curls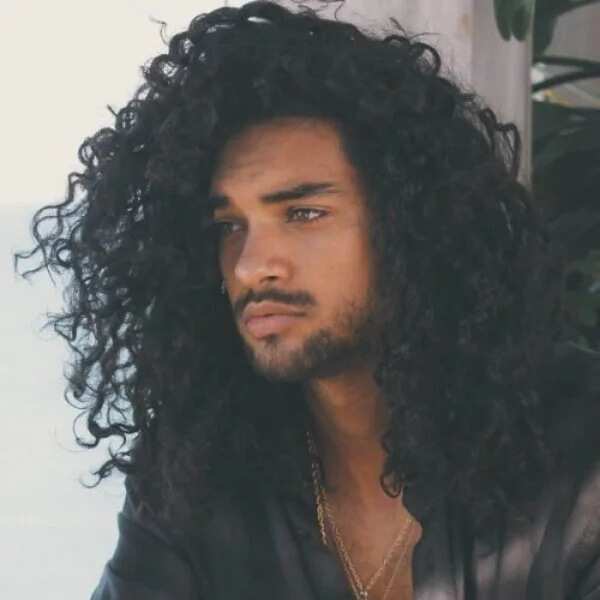 This is a kind of relaxed approach to afro hairstyles for long hair. Shoulder-length of hair that naturally falls create a unique look of a trendy hairstyle.
Low Tapered Afro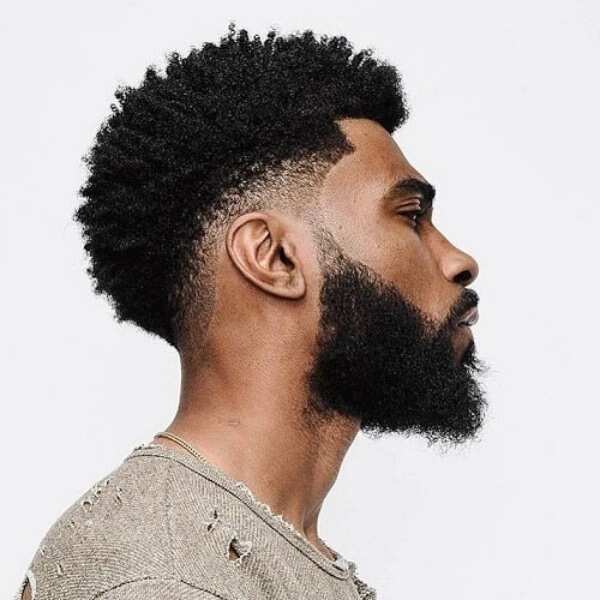 Taper fade haircut in combination with a low tapered afro - this is a great idea to create a modern look.
Medium Afros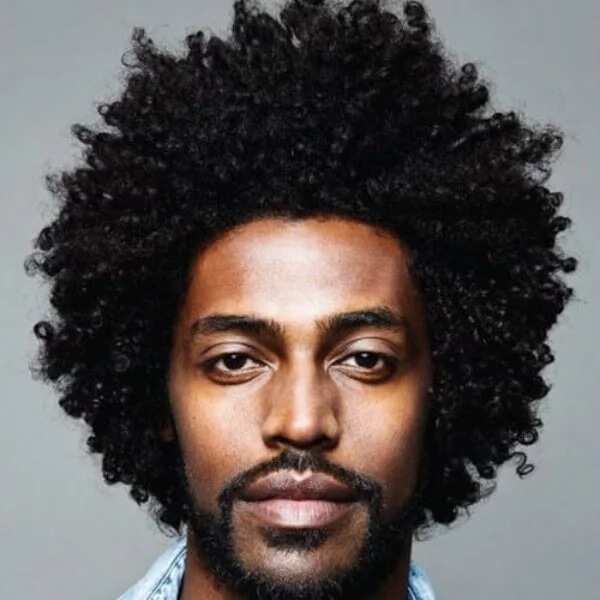 This is the idea of the right size of your afro, it is not too minimal nor too flashy.
High Taper Fade Afro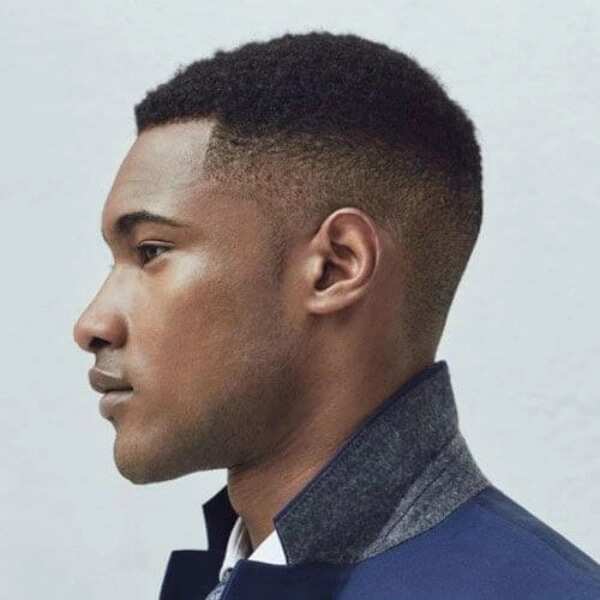 The way to spice your look, short afro looks not less cool than long variation.
Mini Afro Style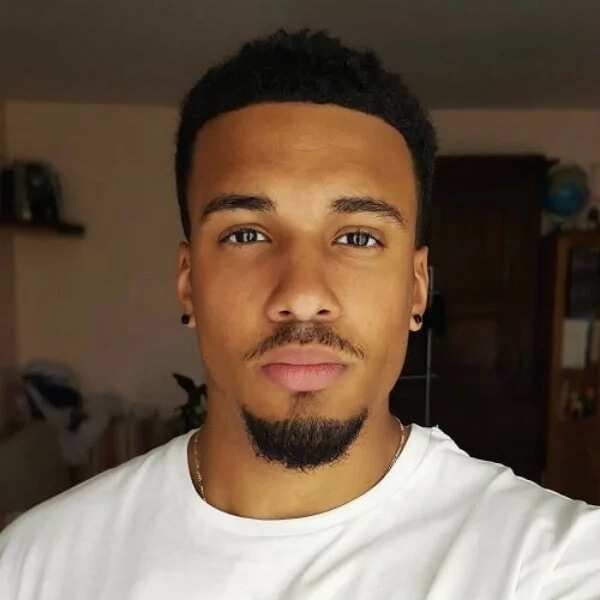 READ ALSO: Latest Ghana weaving hairstyles in Nigeria
It can be a great everyday, casual option for everyone.
Tight Coils Hairstyle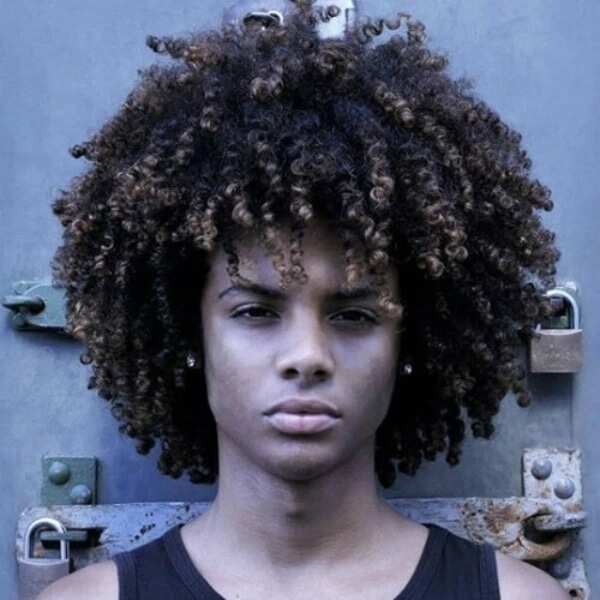 If you have naturally tight curls just allow your afro to grow longer and have a unique look.
Retro afro hairstyles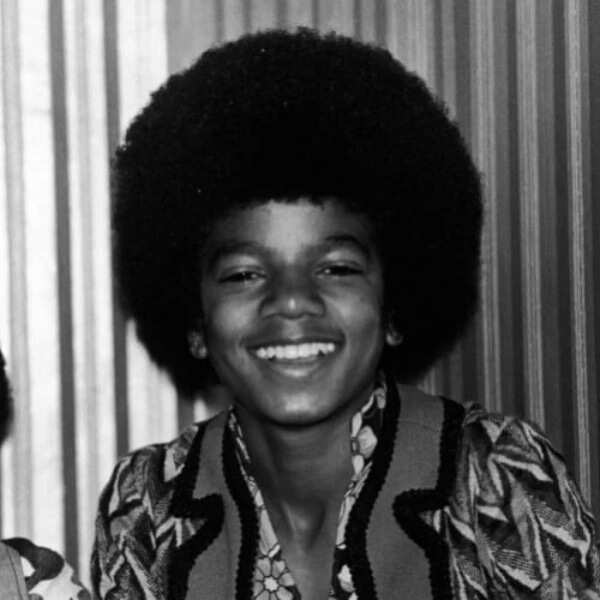 It was at the top of popularity in the 60s and 70s. Famous and always actual old school version.
Undercut Afro Hairstyles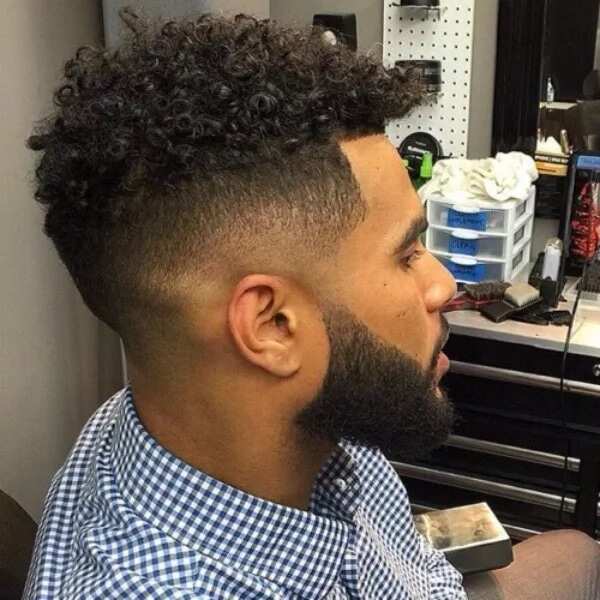 This is another idea of a practical and stylish approach to afro hairstyle.
Ponytail Afro Hairstyle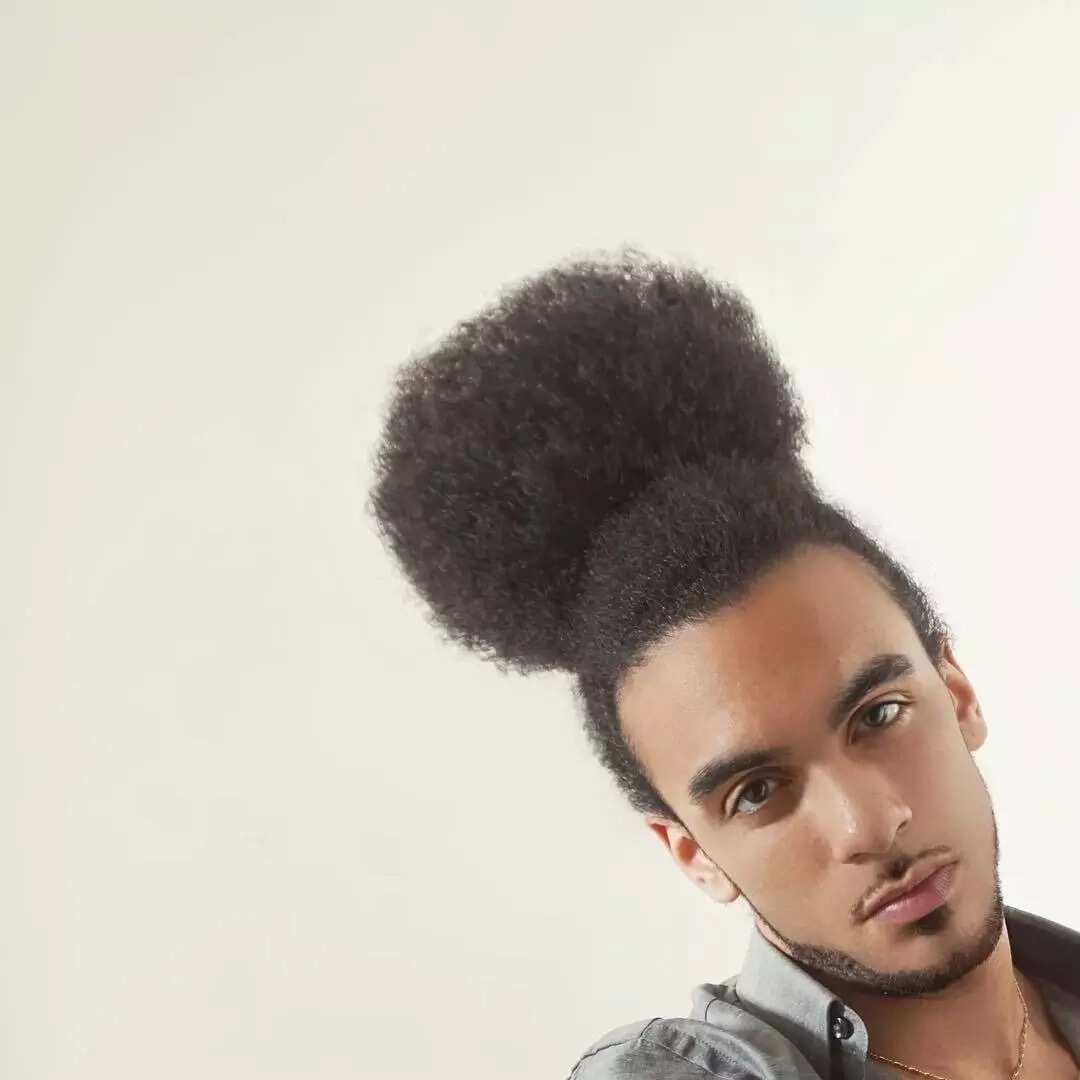 You can switch your long afro, wrap your curls into a high ponytail, freeing your face, nape, and shoulders at the same time.
Sculpted Afro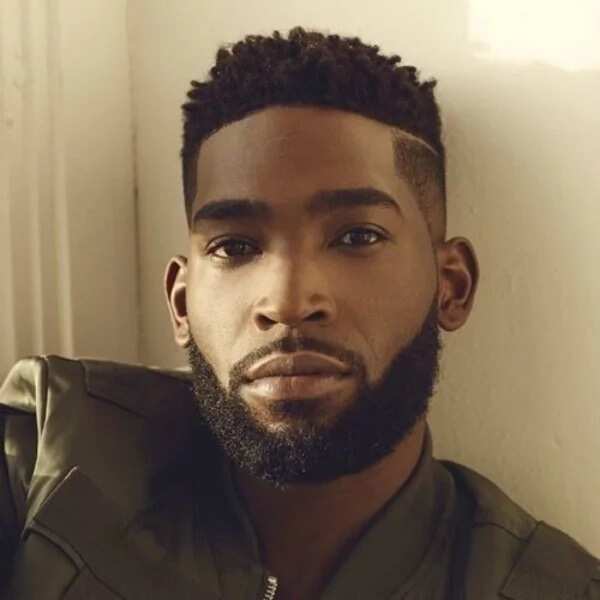 This one is for those who have fine tastes. Enjoy stylish silhouette of your afro. There are numerous methods of styling.
Afro Man Buns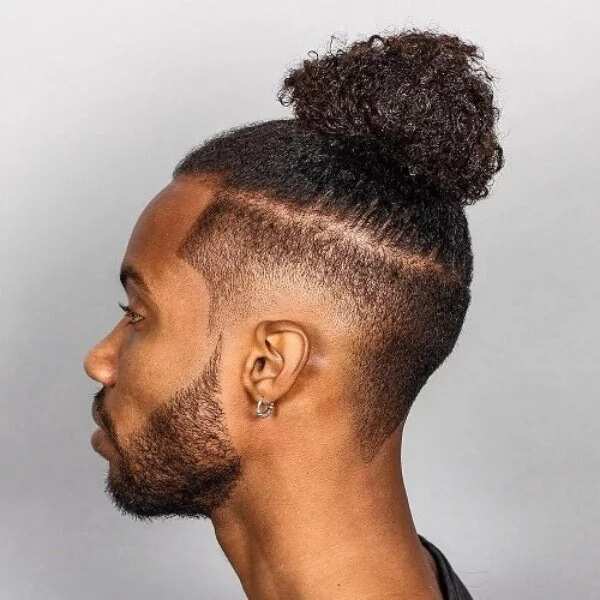 This is kind of easygoing hairstyle, do it by tying locks into a high bun. It can be an alternative for short afro variations.
Flattop Haircut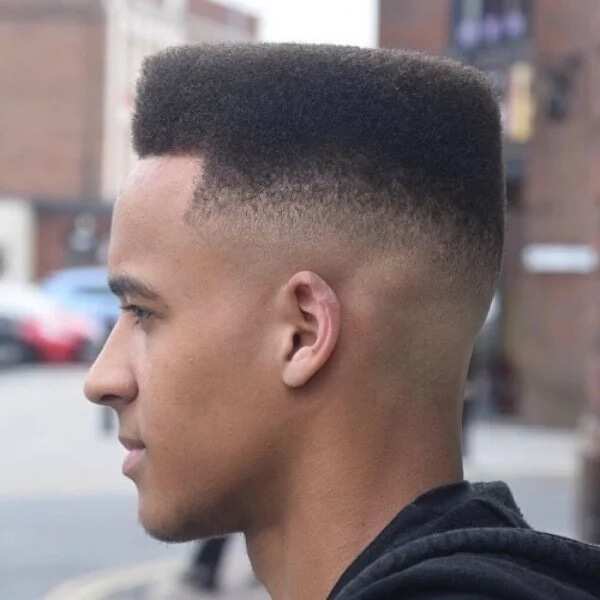 Such flattops came to us from the 90s. But today such haircut is surely on the rise again.
Big Afro Hairstyle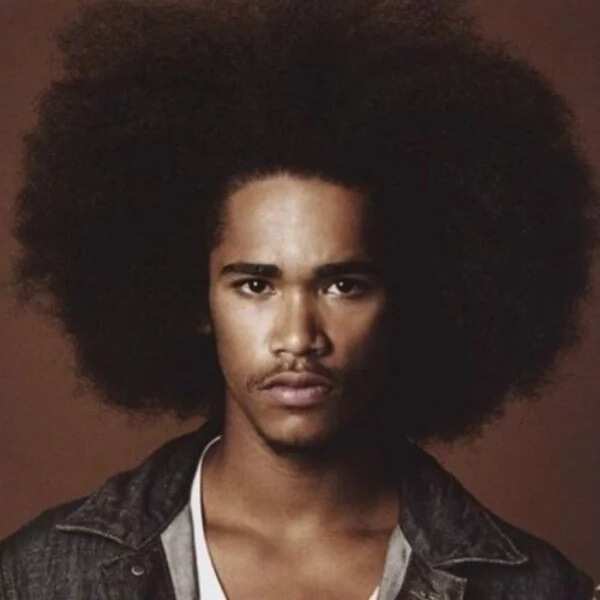 Feel free to rock with a big afro, don't be shy to wear as much volume as possible.
Afro with Short Sides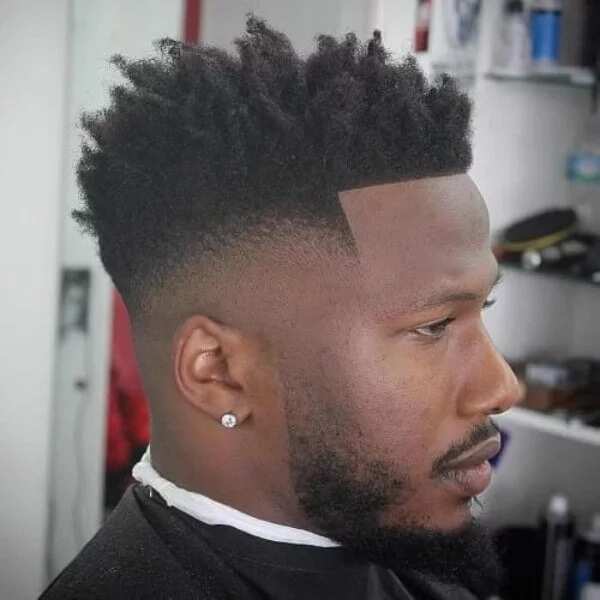 Another modern variation, maintain the sides and take care of the top to look amazing.
Locs Hairstyle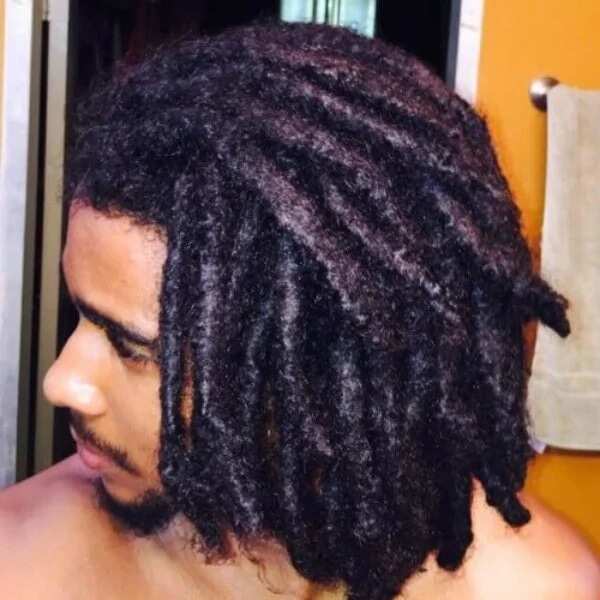 READ ALSO: Traditional Fulani hairstyles you will adore
Locs and braids are popular variations of afro hairstyles. This is a great way to express yourself and protect your hair.
Afro Hairstyle with Thin Sideburns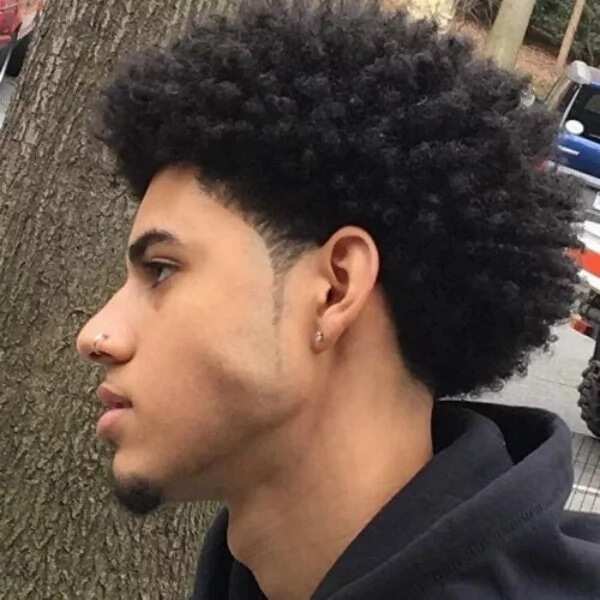 Well-shaped variation with a bit of tapering at the edges.
Sponge Twist Hairstyle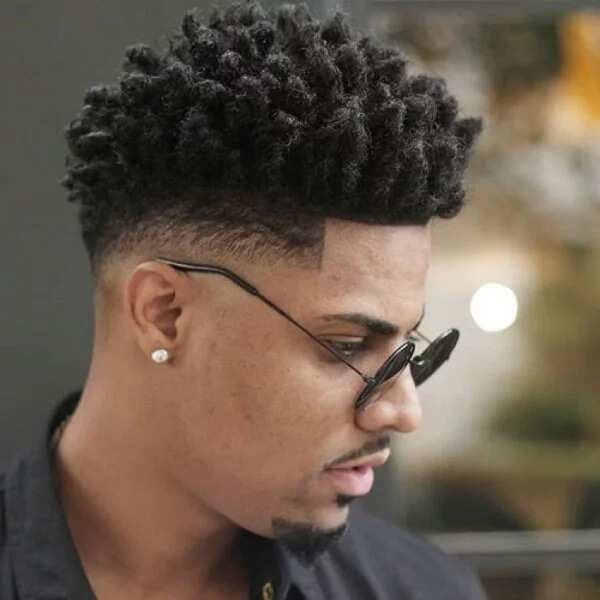 This is a type of picture-perfect curls for your modern look.
Line Up Afro Hairstyle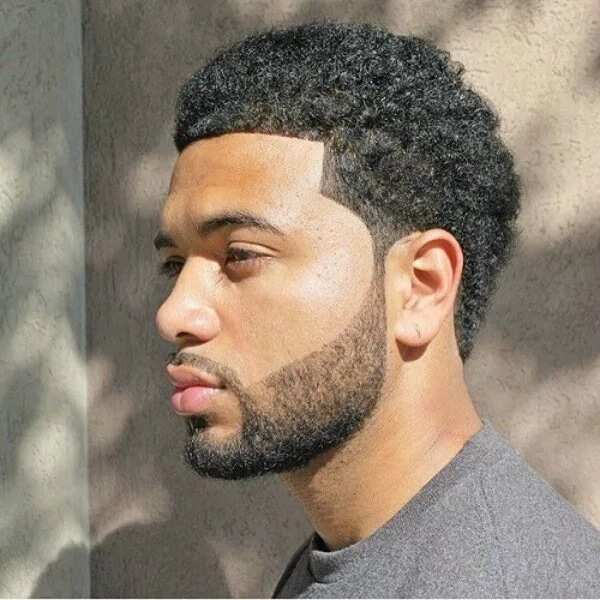 Puffy Hairstyles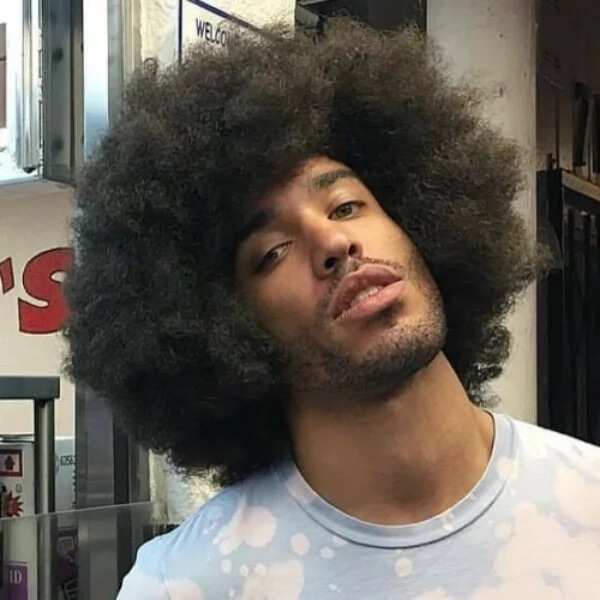 Rock your large and puffy hair, this is a great advantage of the afro hairstyle. At any time one can put it in a ponytail.
Messy Afros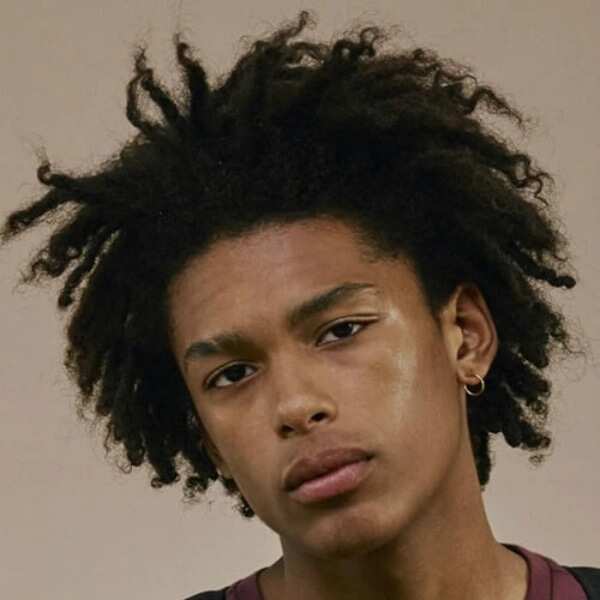 It looks alluring, regardless of your hair texture. Leave-it-as-it-is style for your bad boy vibe.
Small Afro Hairstyle with Shaved Lines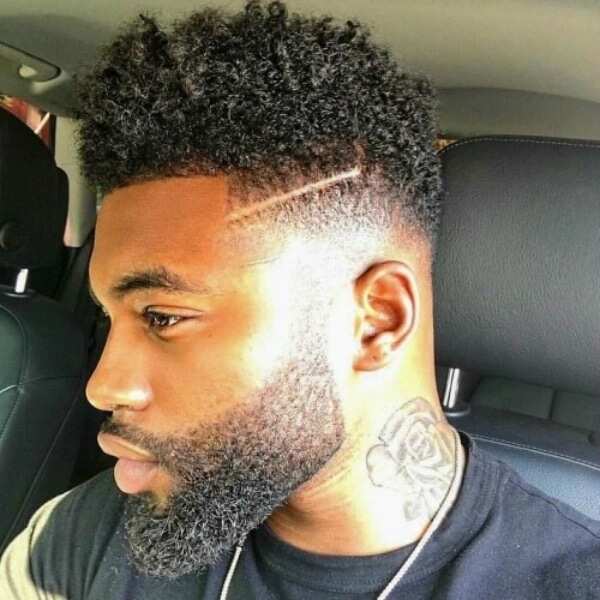 Afro style opens for you the world of creative opportunities, try shaved lines styling. Even one shaved line adds uniqueness to your look.
Afro Hairstyles for Men with Dreads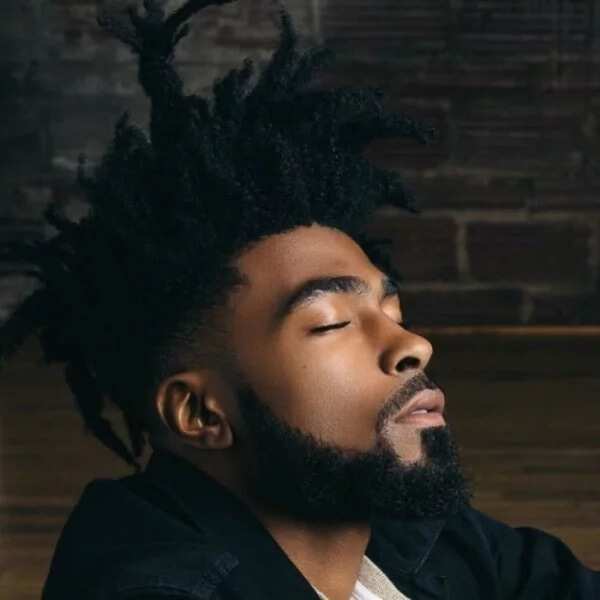 Afro-textured hair can be shaped in bold dreadlocks hairstyles, try a free-form approach.
Ombre Afros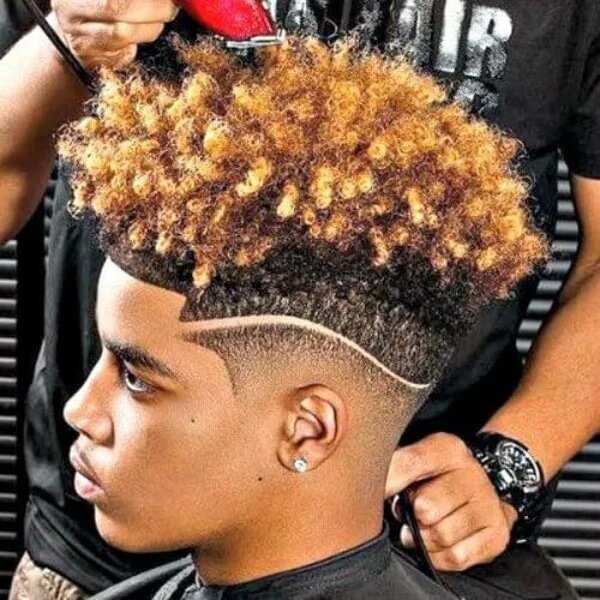 What about some color for your afro?
Two Strand Twist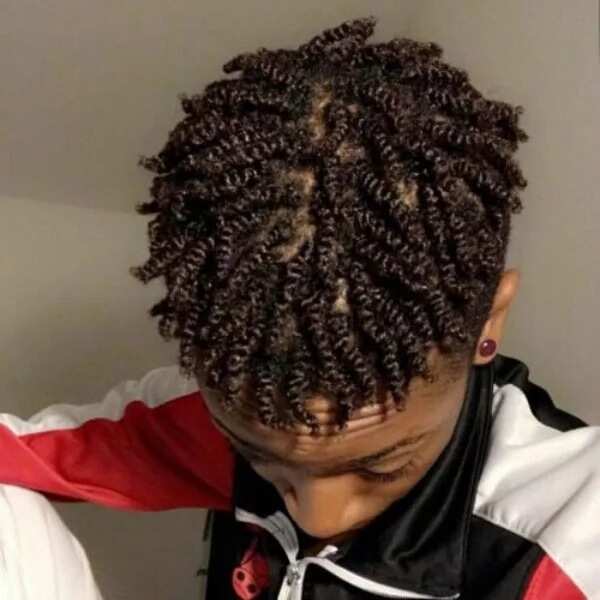 Asymmetrical Afro Hairstyle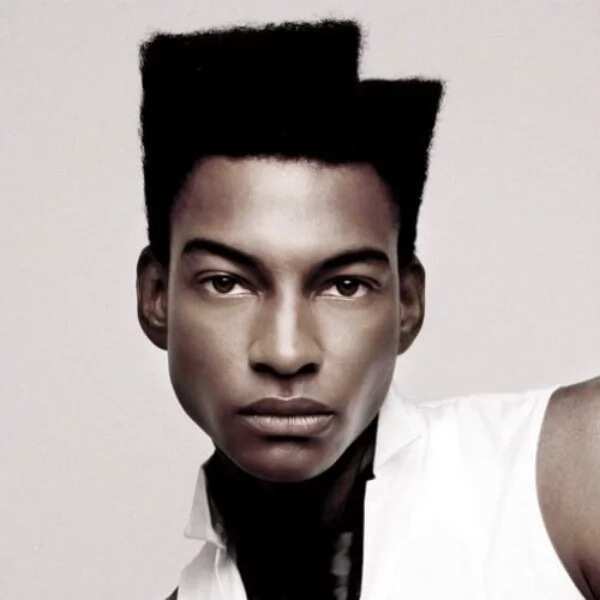 Try asymmetrical afro style to impress everyone with your spectacular look.
Curly Bangs Afro Hairstyle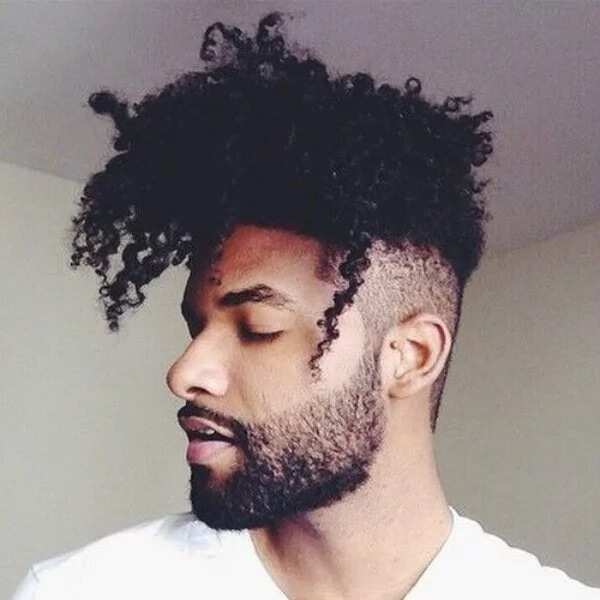 Get an undercut and save the rest of afro hairstyle to have some modern style.
Long Curly Hairstyle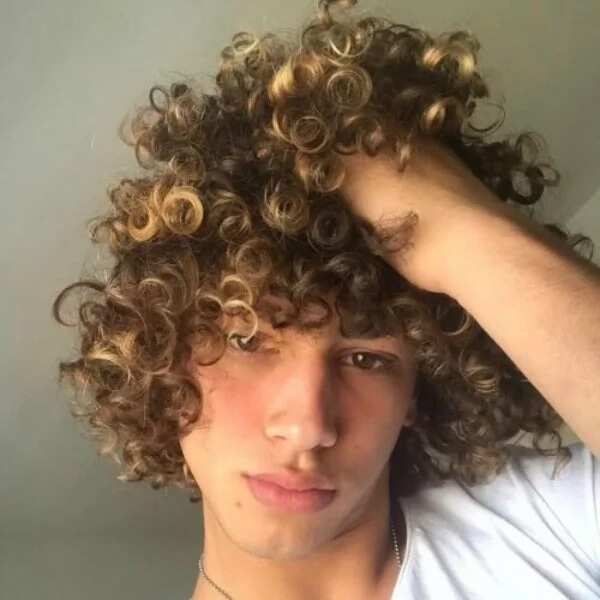 Another idea for everyone who has curly hair.
Afro hairstyles with waves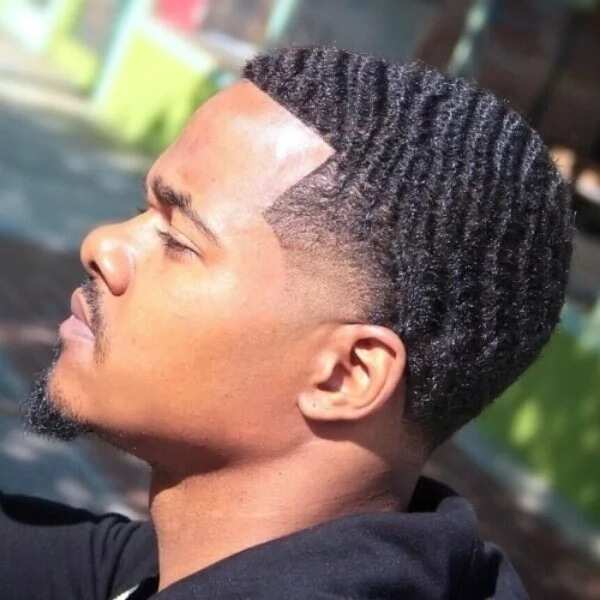 This is a short, neatly-trimmed afro haircut with layers of grooves to make you look great.
Spiky Afro Hairstyle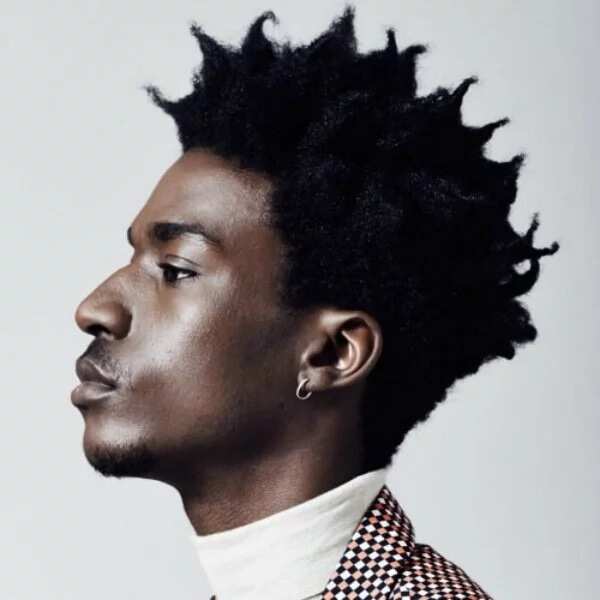 This is how to turn classic afro hairstyle into modern variation. It is easy to shape, so try it.
Afro Beard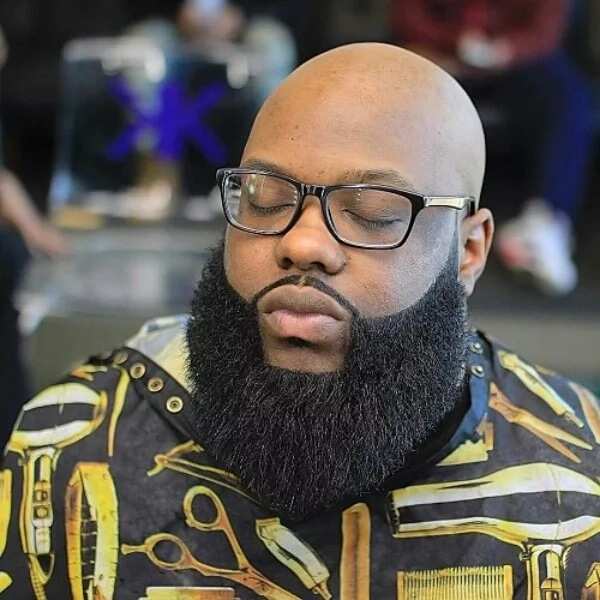 Afro style can also be a great idea for your generous beard.
Surgical Line Afro Hairstyle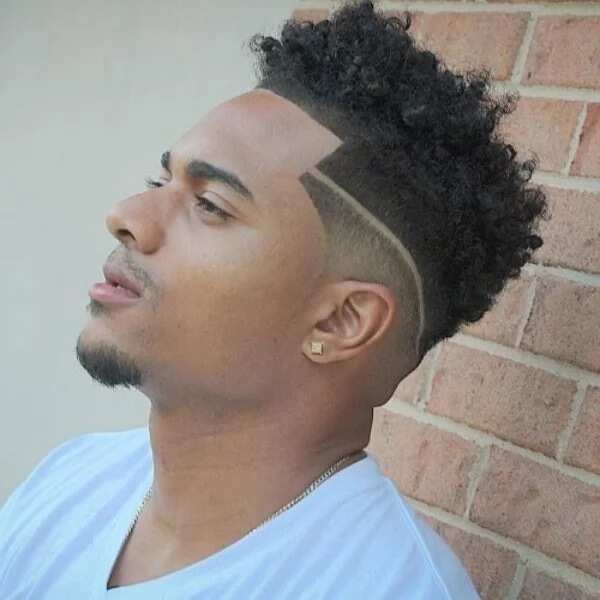 The surgical line starts above the half-temple and curbs it as you get towards the back of your neck.
Angular Afro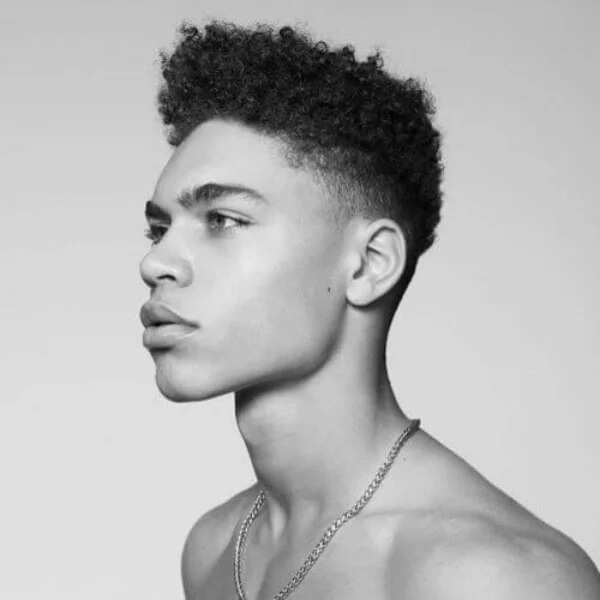 This is an angular fringe style adapted to afro-textured hair. It is tapered at the back and on the sides.
Nape Designs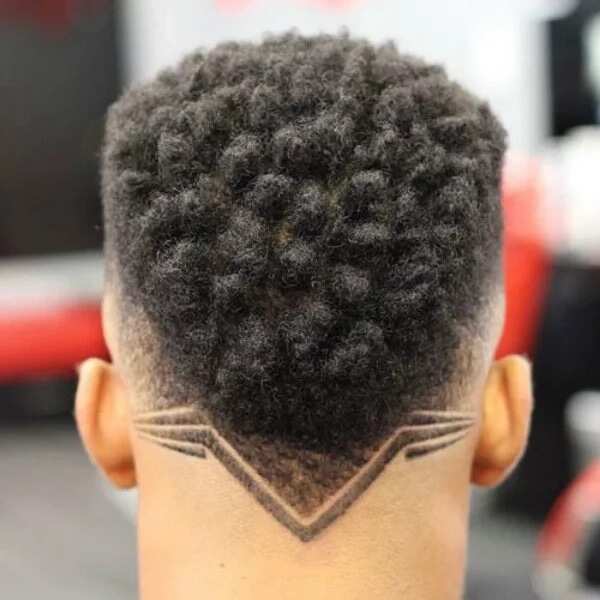 V-shaped haircuts are trendy again, try it with creative design.
New School Afro Hairstyle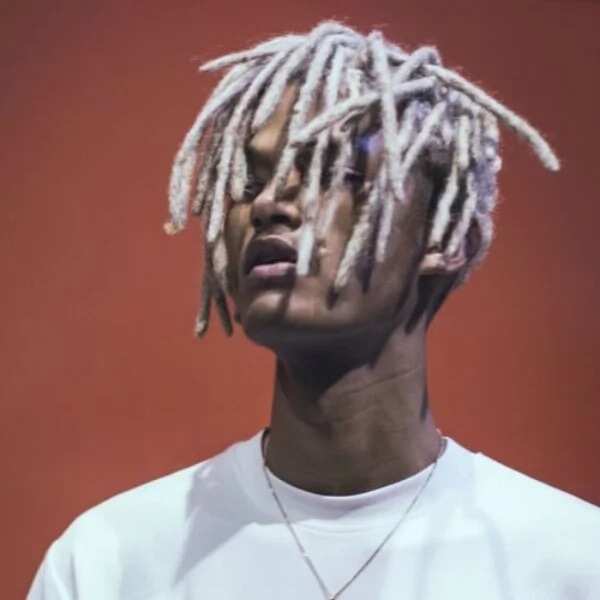 It combines dreadlocks and undercuts. You can see different colors and length of the dreads.
Brushed Up Afro Dreads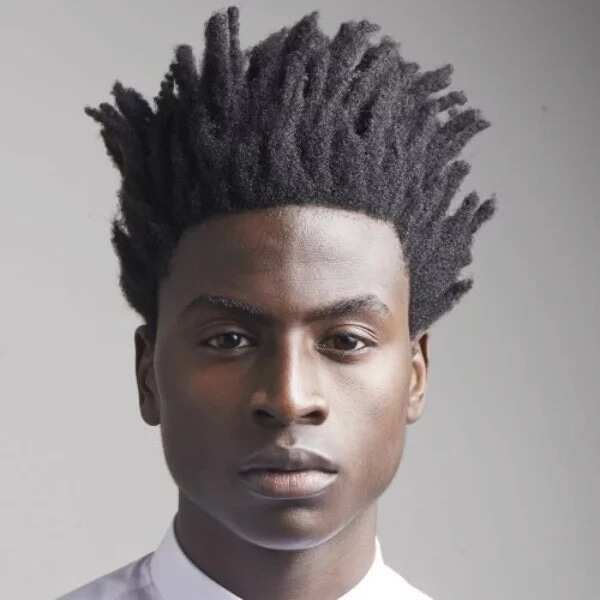 Another type of free-form dreadlocks, you can just brush them up.
Tiny Afro Hairstyles for Men with Burst Fades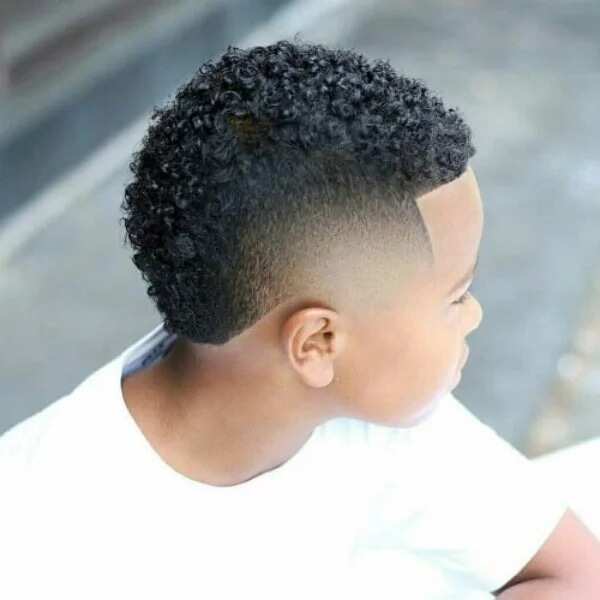 Burst fade haircut is a great idea to liven up your afro.
Tall Afro Hairstyle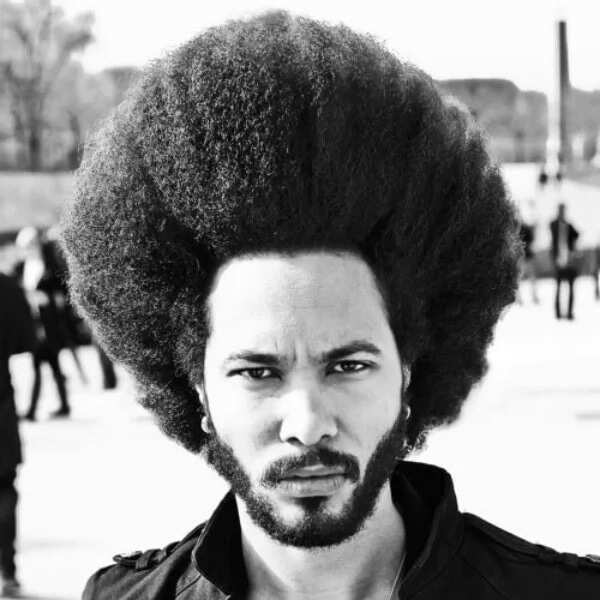 The idea is to make heads turn!
Half Up Afro Hairstyle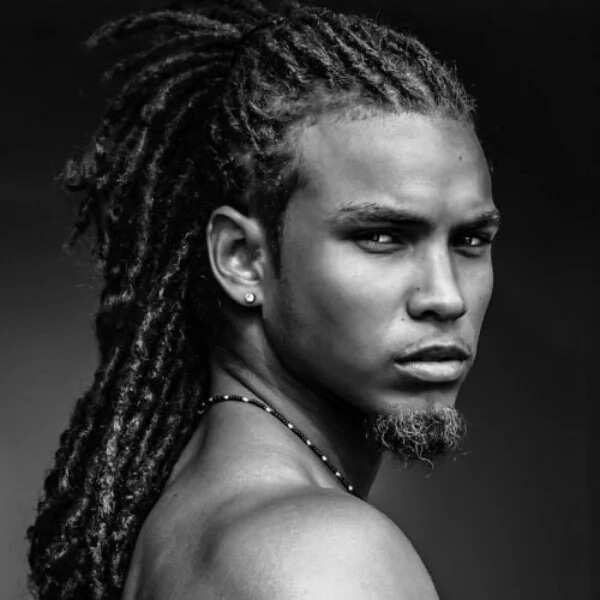 It is good for all types of afro hairstyles.
Afro Hairstyle with Highlights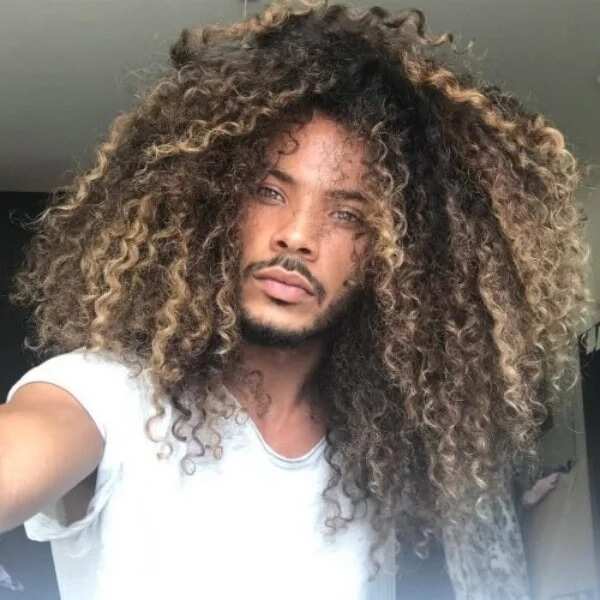 Insert color just to make your locks more lively.
Side Part Afro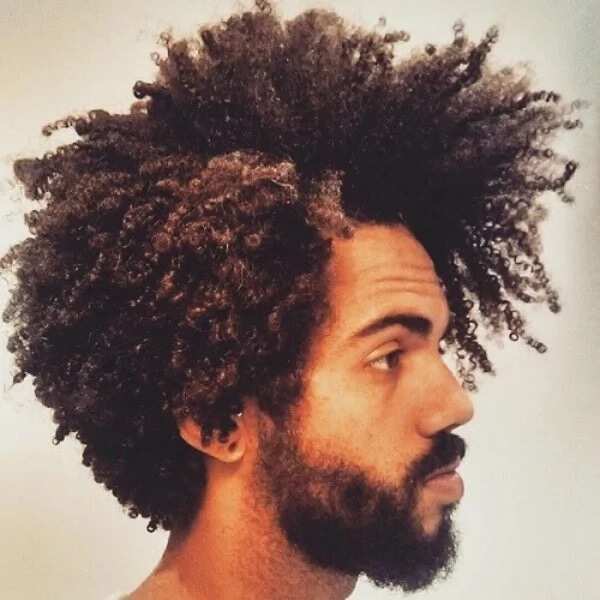 Side part style is another idea to make your afro more stylish and modern.
Afro Hairstyles for Men with Headbands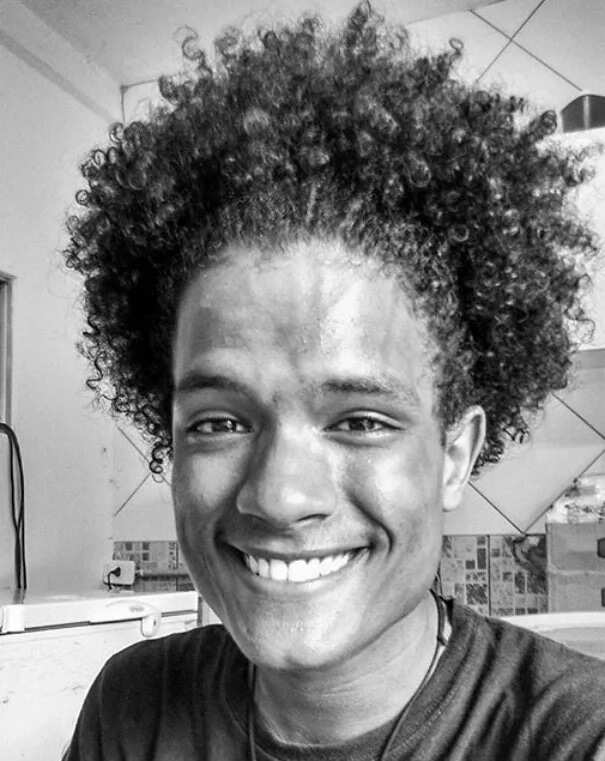 This one is for those who have long and curly hair, just use a headband to control the situation.
Basquiat Hairstyle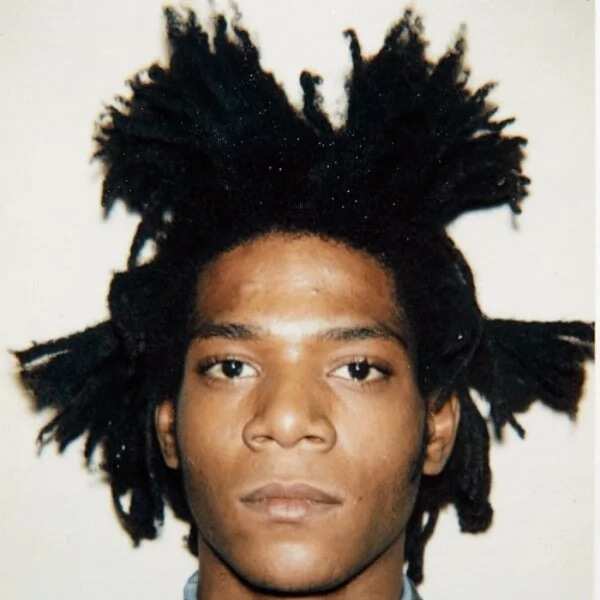 Jean-Michel Basquiat was a great artist with a unique afro hairstyle. Maybe he will inspire you to create your own style.
Mohawk Afro Hairstyle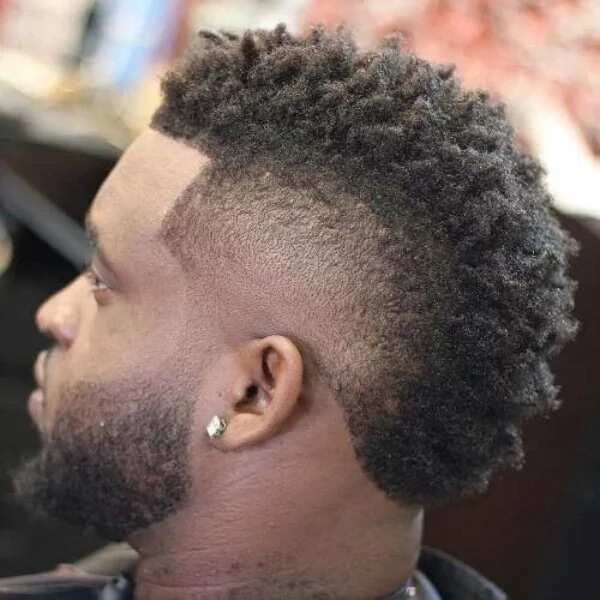 Shaved sides and small afro are the components you need for the stylish look.
Afros with Mid Fades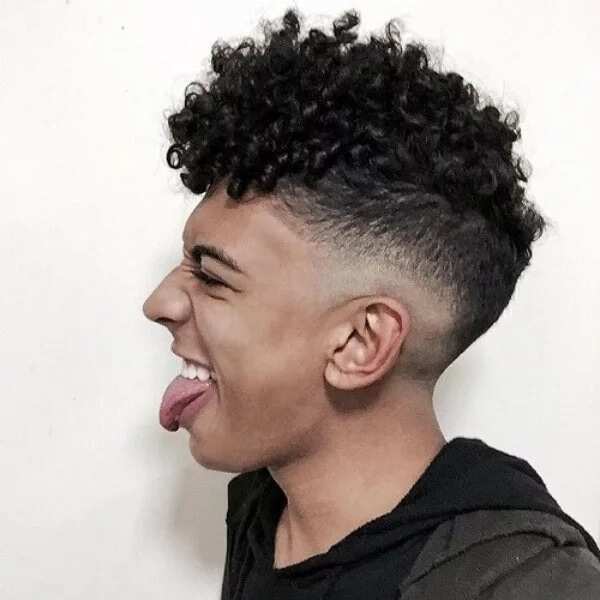 Mid fades are good for any situation, try it.
Afros for Older Men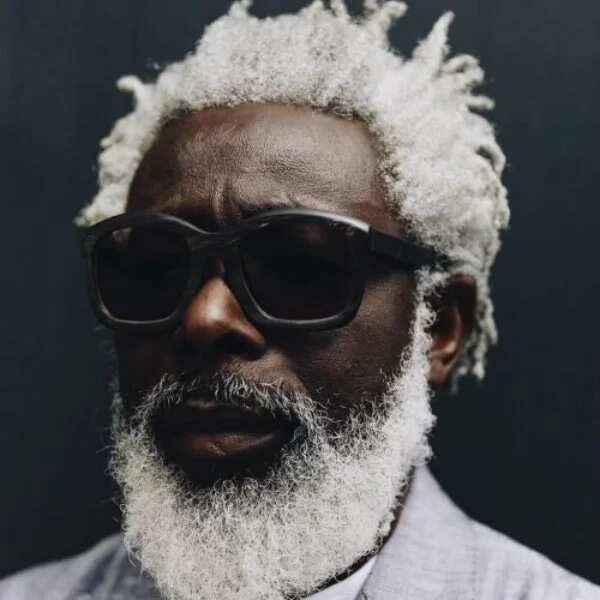 Afro hairstyle is good for any age. A reasonably long beard can match the look and nothing prevents you from being stylish at any age.
Peaked Afro Hairstyle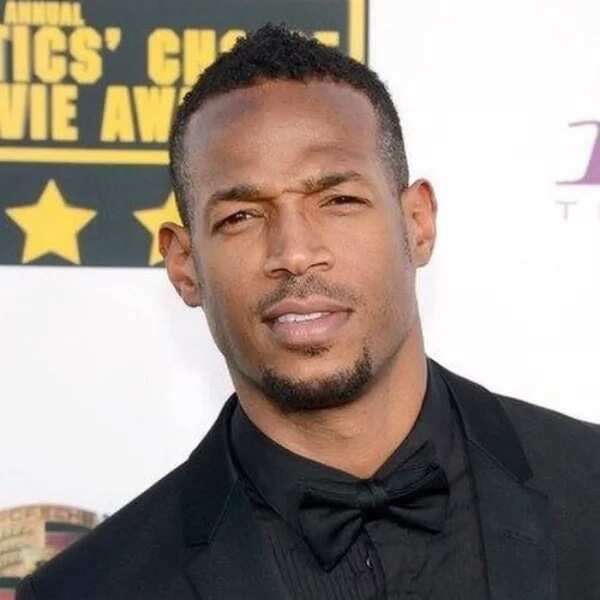 This is a combination of angular afro and the Mohawk.
Colorful Afro Hairstyle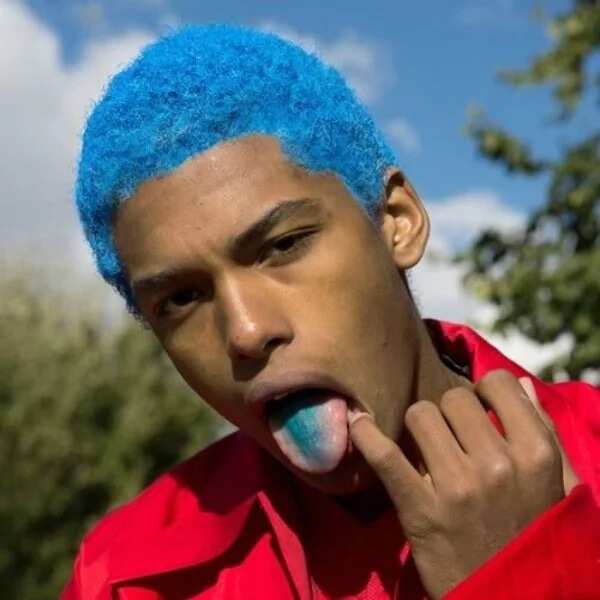 What about some vivid hues, try blue, green or even pink as a way of self-expression.
Punk Afros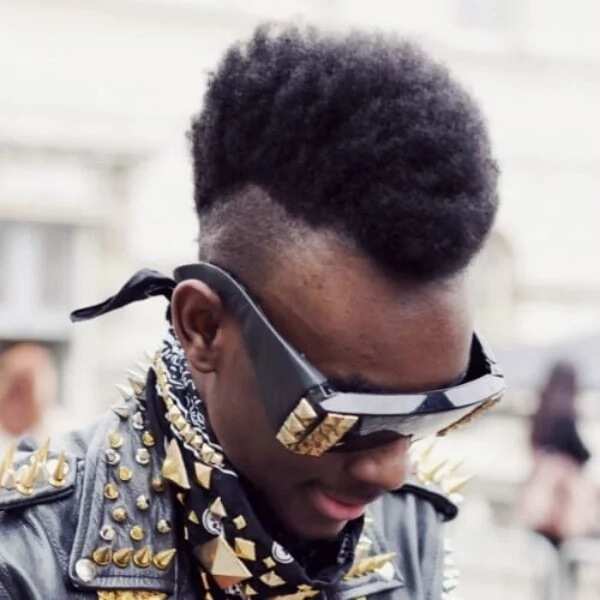 Try some punk edge with an afro mohawk and shave the sides to feel like a rock star.
Afro Ponytails with Undercuts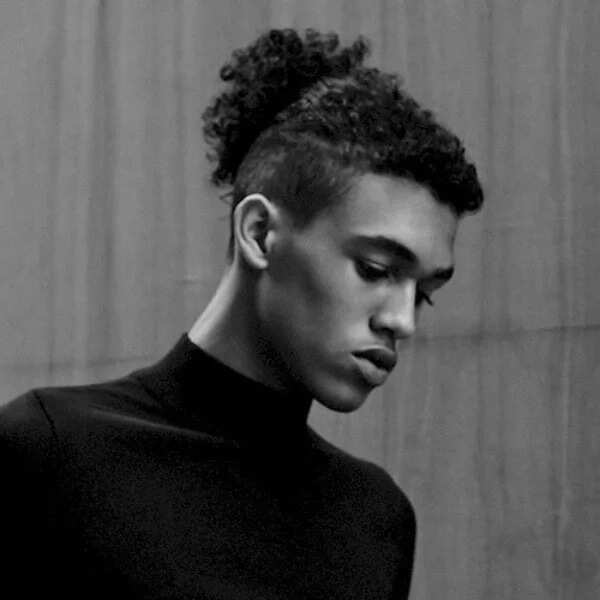 The undercut is a mainly yet soft looking type of modern afro hairstyles.
As you can see, the number of modern afro hairstyles is huge and this is even not a whole list of the possible styles. Choose the best one for you and create your own style.
READ ALSO: Top low cut hairstyles for natural hair
Source: Legit.ng