New braid hairstyles you should try in 2019
The whole world claims that African hair is the most challenging type of hair to comb. It demands special care, and many women prefer to cut it off not to have too many troubles. If you are a contemporary lady who follows all fashion trends, we offer to your attention best new braid hairstyles for your inspiration.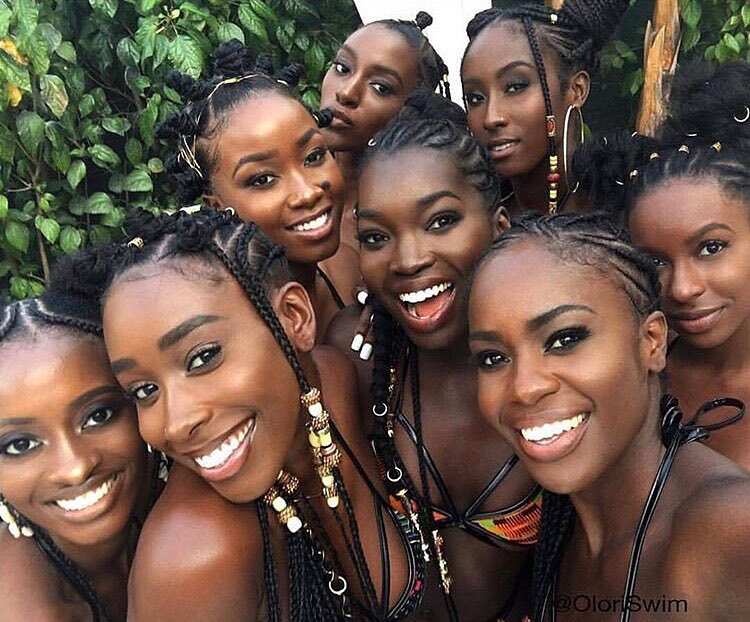 The year 2019 is a time for new ideas and styles. Modern editions all around the world and the Internet provide crazy experiments with styles and combinations. If you want to be in trend this year, go on reading our article and take a look at the images with new braid hairstyles we have gathered for you.
New braid hairstyles for real fashionistas
Recently Vernon François – a stylist from France presented several black skinned models with unique queue-crown. This variation of a usual hair comb appears very casual and suits not only to everyday but also to special occasion clothing.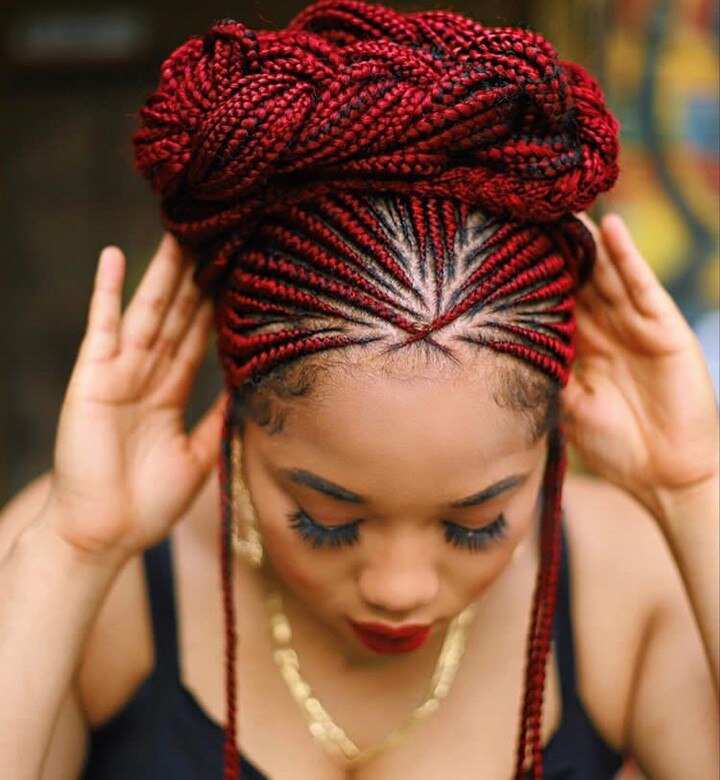 READ ALSO: Best hairstyles for black girls
If you take Fulani braids and up them together into a marvellous, swirling big (no, just vast) bun, you will be alike with one of the models of European professional stylist called Taraji P. Henson. It is even better if you dye several queues to highlight them in your swirling bun to look more original and stylish.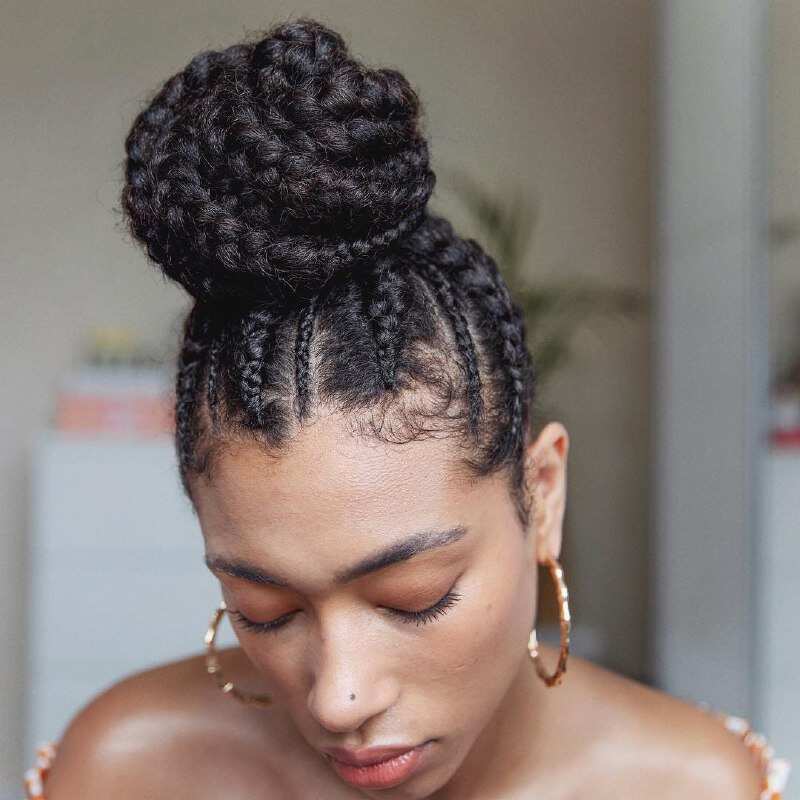 Our ladies adore hairstyles with extensions, kanekalon is one of them. If you want to try something fresh, stylish and colourful, you can opt for the next Knots or pony knots is a straightforward variation of a hair comb. If you are fed up with usual braided style, you may try this one. Moreover, Vernon François has already presented this variation, and you can see more ideas on his Instagram page @vernonfrancois.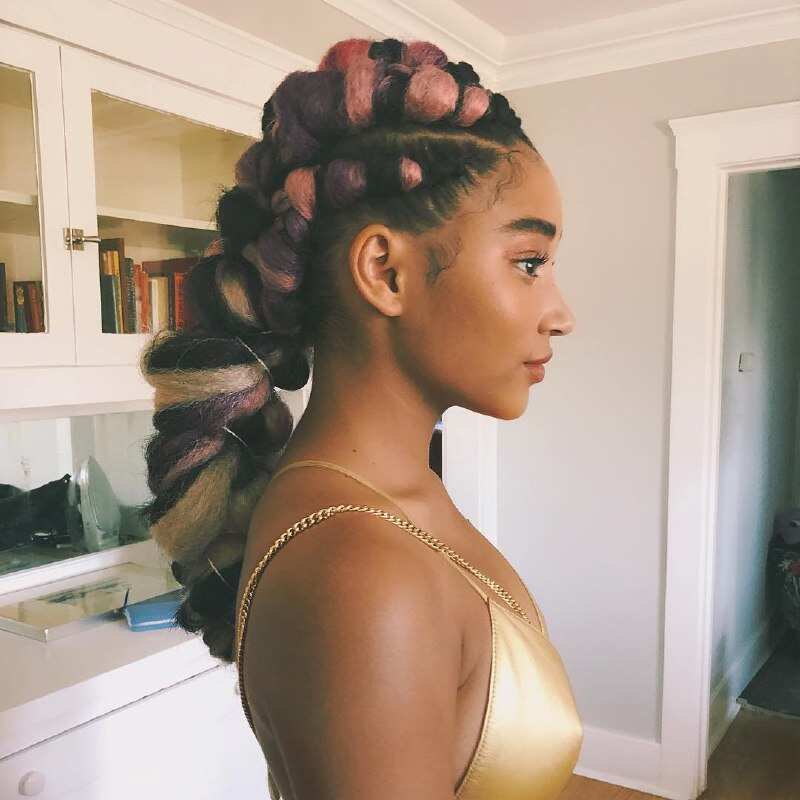 New box braid hairstyles
Have you already seen that @hannah.magazine offered a way out for beauties with African hair who want to wear fringe? Different kinds of beads, big and small, as decoration will definitely create an irresistible look.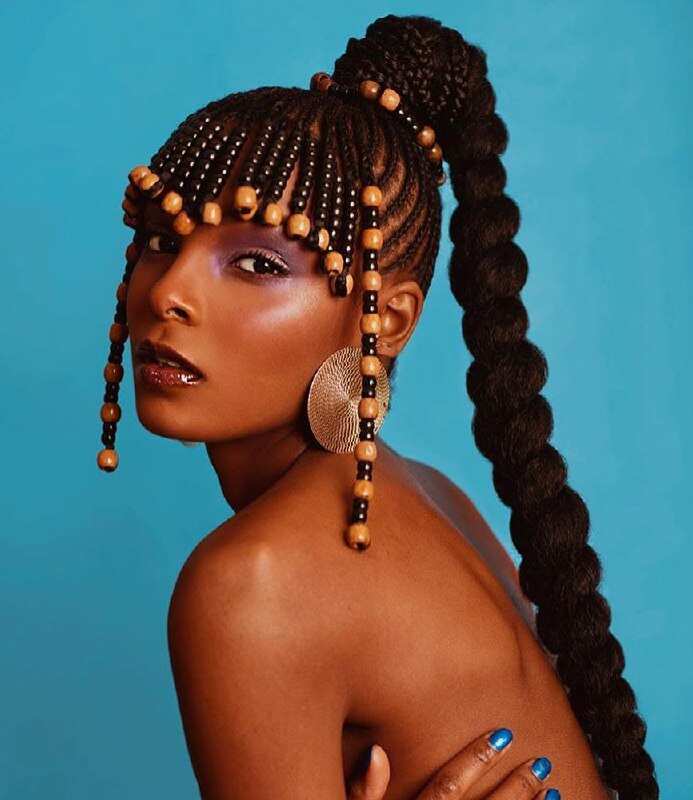 In some sources, the following hairstyle is called 'half up half down'. Many Nigerian girls wear it already; anyway, this variation will remain stylish for ages, so try to add some colours with the help of temporary hair dyers or colourful extensions.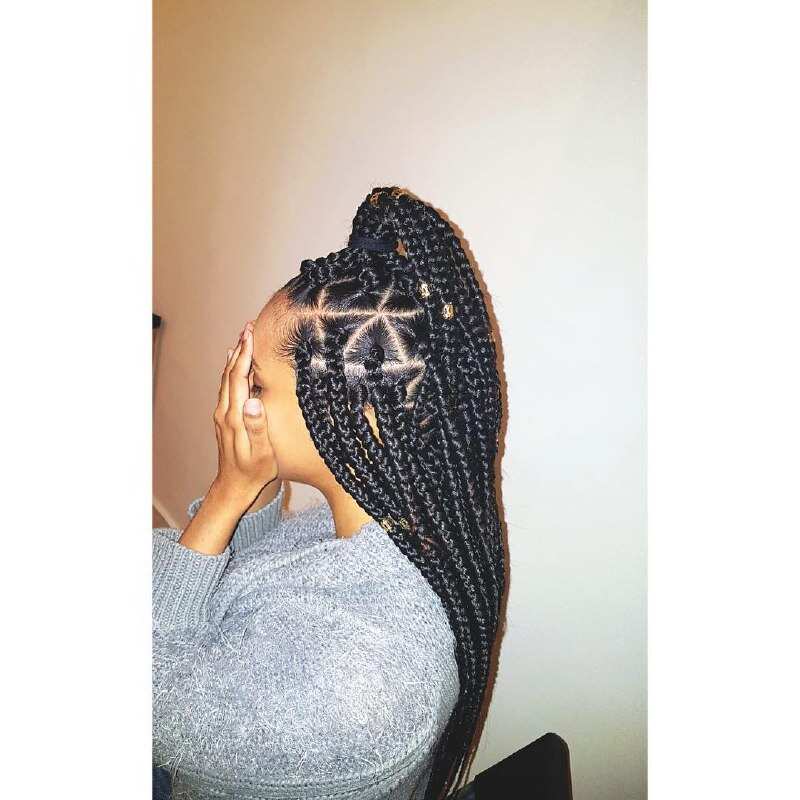 Are you tired of common braided buns? Probably you really are, if so, you definitely should try the next hairstyle. Sharp braided bun is also not fresh, but still a good idea. It will suit great even an evening look.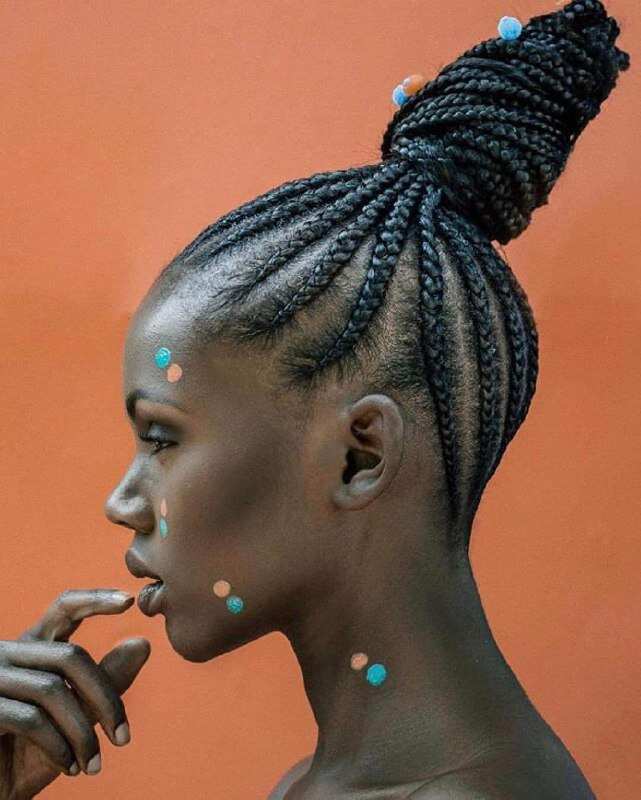 High braided pony tale with accurately combed baby hair and beads decoration will make you a real fashionista this year. Geometrical cornrows and high ponytail will help you create an impressive and stylish look.
Do you wonder how to combine bunches, thin braids, and Bantu knots? You can create a fresh and stylish look by combining them. Two high bunches, two thin braids crossed in the front part of the hair part and Bantu knots with gold decoration will look as if you know everything about style and fashion.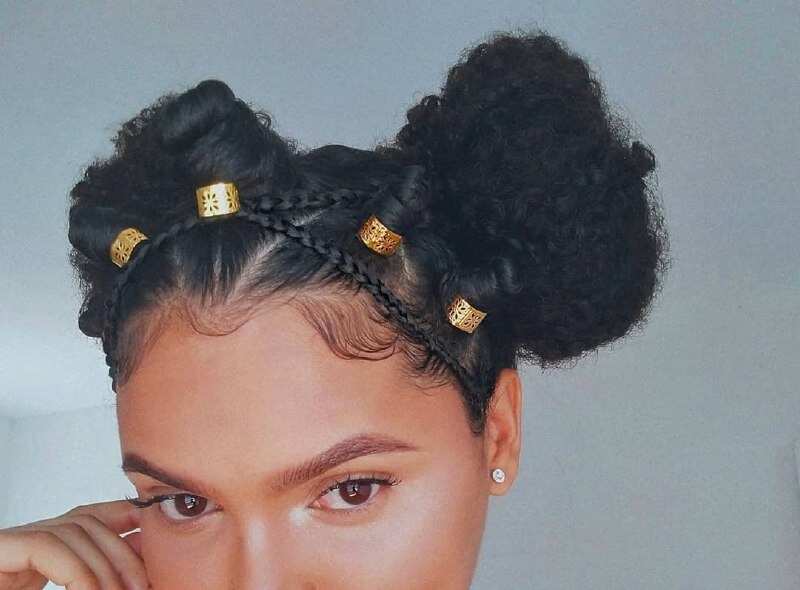 Loose tails also look good not only on long hair but on short hair as well. It is immortal classics that will never go out of fashion. Though if you want to add more dynamics to your hairstyle, you can either use colourful extensions or decorate your braids with beads. Just look at, so-to-say classic presentation of this coiffure!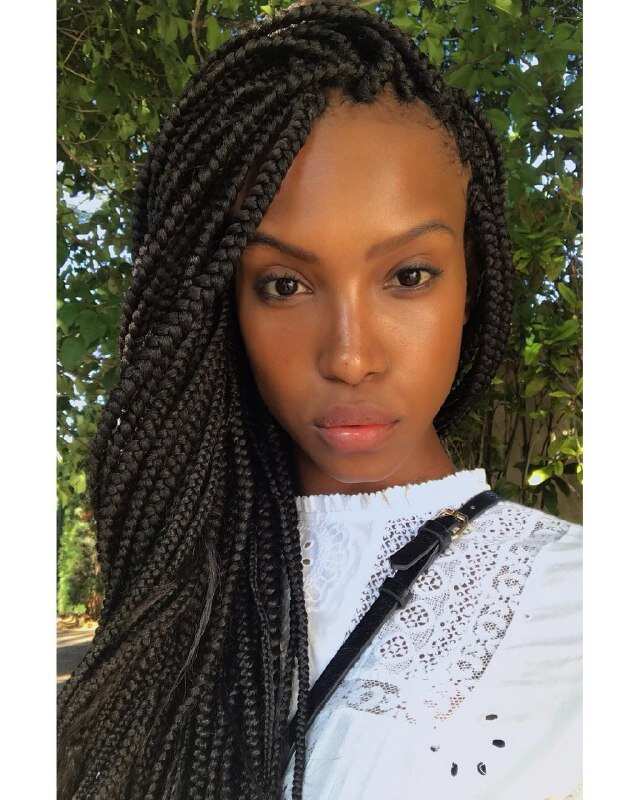 New French braid hairstyles
For those girls who have fluffy hair, French braids fit the best! There are many variations of this kind of braids: you can leave ends loose or hide them under the twist; you can make a bunch and decorate or dye your hair; you can combine French braids with a shawl or put fresh flowers in it – all your soul desires! However, we have decided to present to your attention one of the most simple and at the same time stylish variant.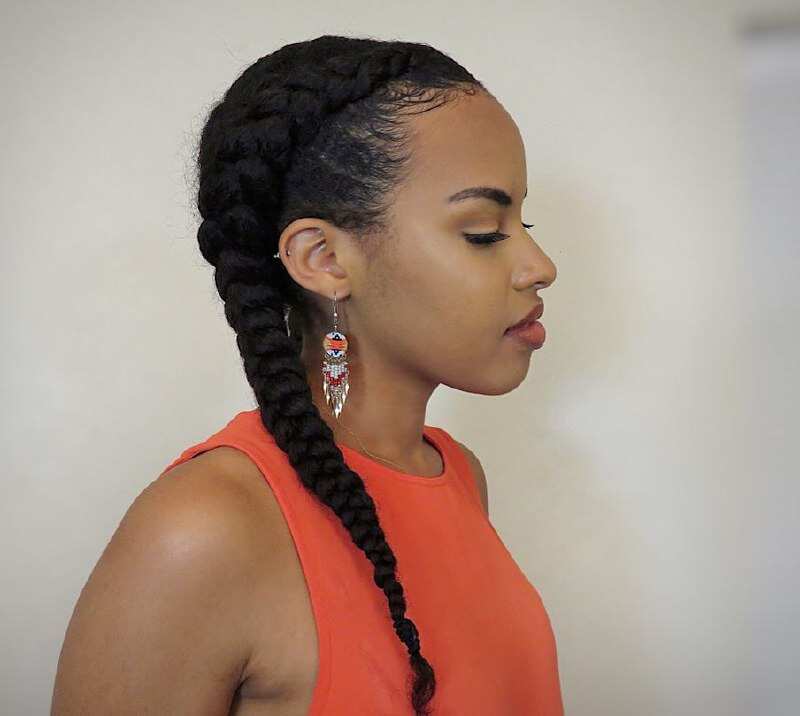 One should not forget about combinations. Try to combine braids with curls or with straightened hair; add decorations and flowers, experiment!
As you can see, Afro hair is gorgeous. Unfortunately, everything spectacular demands excellent efforts. Of course, you can simply cut your hair and enjoy your life, but isn`t it better to try one of the new braid hairstyles we have listed above?
READ ALSO: Best Nigerian white wedding hairstyles in 2018
Source: Legit.ng