What can be more delicious than staffed pepper rice soup? It's just a fantastic taste connected with exciting traditions. You won't believe what you can expect from this recipe! You must try it as it's not only tasty but also contains great number of vitamins and minerals!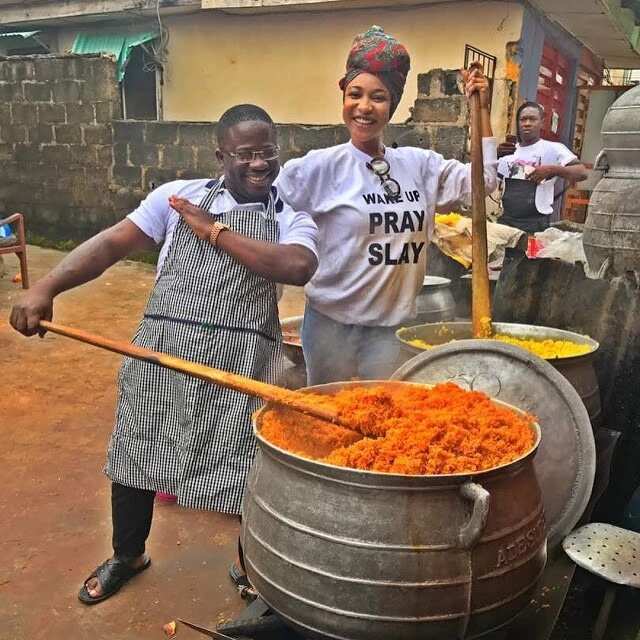 Rice soup recipe overview
It's one of the most favorite foods for all Nigerians. It's hearty and thick like you are eating chili. It can be prepared with brown and white rice. Do not forget about canned tomato or tomato paste.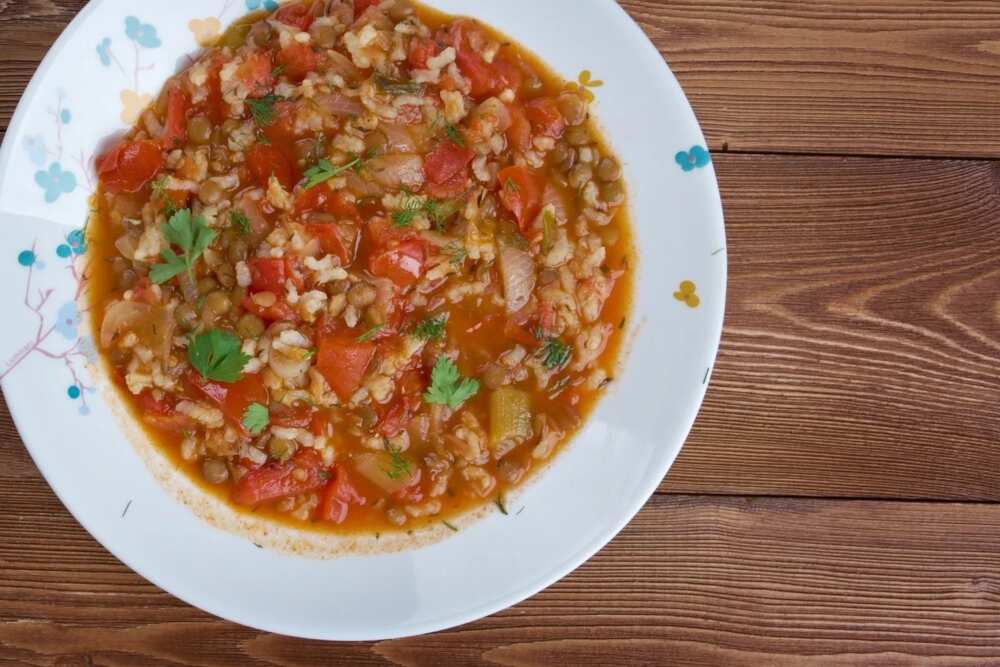 Nevertheless, this recipe is a little bit changed so that you can add your own ingredients. At the same time, the very basis of the soup is the same - rice and bell peppers. You can also mix various types of peppers in the bowl to bring new flavors to the soup. Green pepper, yellow pepper or red pepper – everything can be mixed.
Ingredients
Coconut oil (you can also use olive oil if you have) about two tablespoons
Rice (brown or white) 2 cups
Fresh parsley (must be chopped)
Dried basil or parsley
Black pepper
Salt
Can tomato paste
Cans of roasted tomatoes
Cans of diced tomatoes
Beef broth
Green bell peppers (must be chopped)
Red peppers (must be chopped)
Ground beef
Cloves of garlic
Sweet onions
Instructions for preparation
READ ALSO: How to make vegetable sauce with ugu
You will need to preheat oven to make this soup recipe accurate.
Take the coconut oil (or olive oil) in the large soup pot and heat it over the medium.
Add the garlic and onions and heat them until they become fragrant.
Add the beef and cook it until it's brown.
Add tomatoes (all cans), peppers and broth.
You may now add some seasonings, like pepper and salt.
It's necessary to cook the mixture for 30 minutes until the pepper gets the taste that you really like. At the very end, you can taste what you have prepared for yourself. You can also add some fresh parsley to the mixture.
When the soup is being cooked, you can prepare the rice. Spread the coconut oil over the rice. After that, you will need to start cooking the rice. Just add the rice to the soup at the very end of your cooking process.
Add the rice into the soup and flavor it with parsley.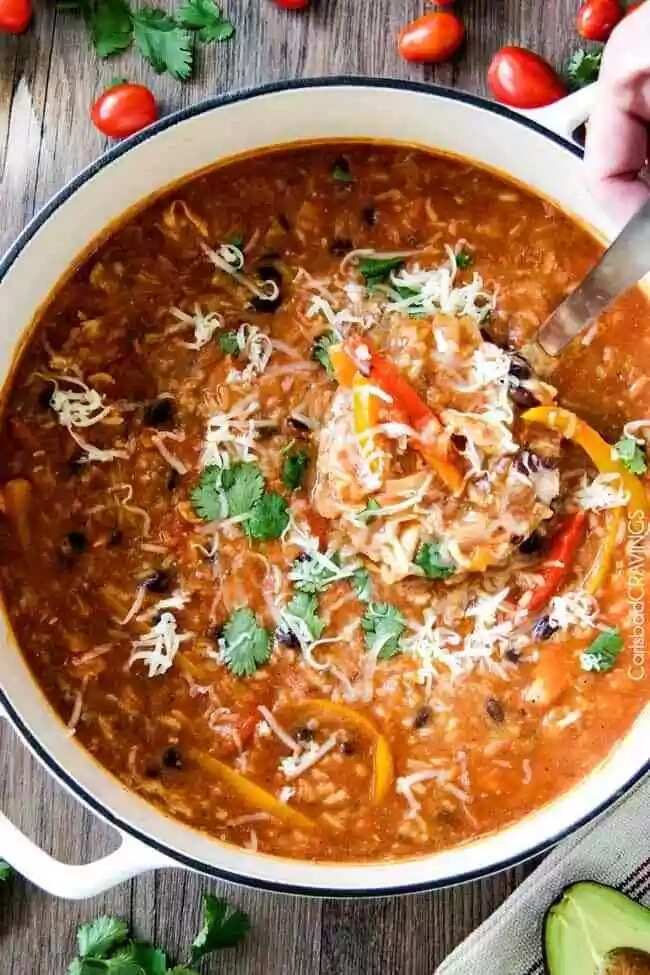 Now you just need to let the soup cool down a little bit and enjoy the evening. Now, you know how to prepare the bell pepper soup by yourself. Hope you have a nice dinner when this soup is prepared!
READ ALSO: Best Okro soup recipe