Best phones under 40000 Naira
There are many interesting phone models that look cute, offer multiple features, nice storage space and are much cheaper than the popular iPhone or other highly demanded smartphones in the world. We have selected some of the best phones under 40000 Naira. You can find them in Nigeria and save your money, while still getting a good gadget.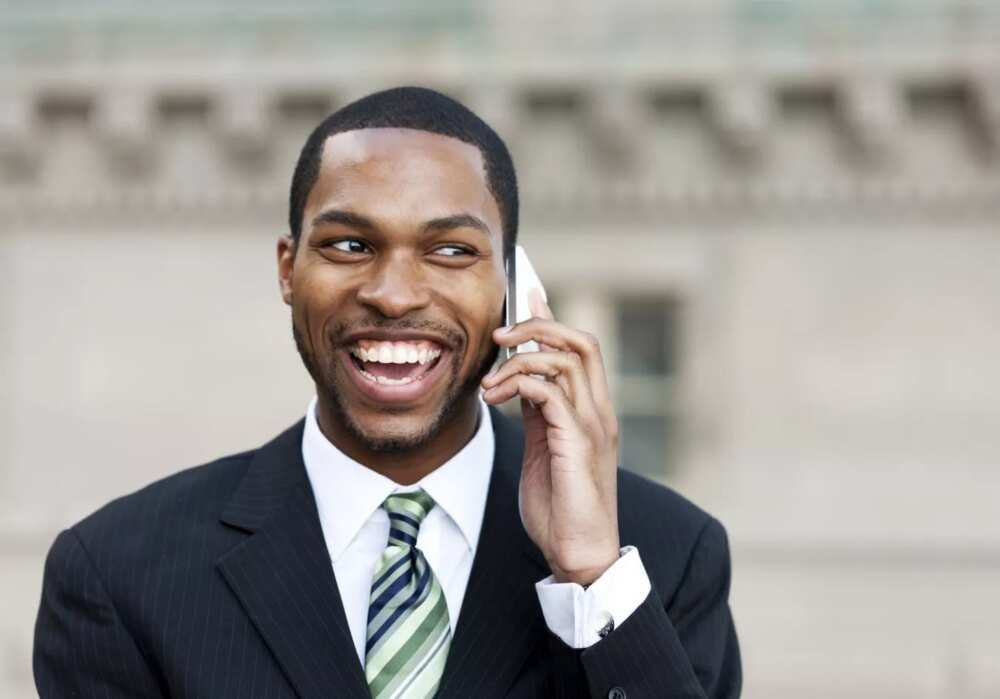 Sometime you have only a particular sum of money to spend on your new device. You want it to be affordable, modern and with some of the most popular options. Right? There are many cheap Android phones in Nigeria that will not cost you more than 40,000 Naira. How good are they? Let's see.
Top 10 cheap Android phones in Nigeria
There are several major firmware versions used in modern handsets across the world. They are iOS, BlackBerry and Android. iOS and BlackBerry devices usually cost way more than Android-based gadgets, that is why most affordable mobiles in Nigeria are running Android mobile operating system.
Here is a list of some of the best phones in Nigeria that cost under 40000 Naira.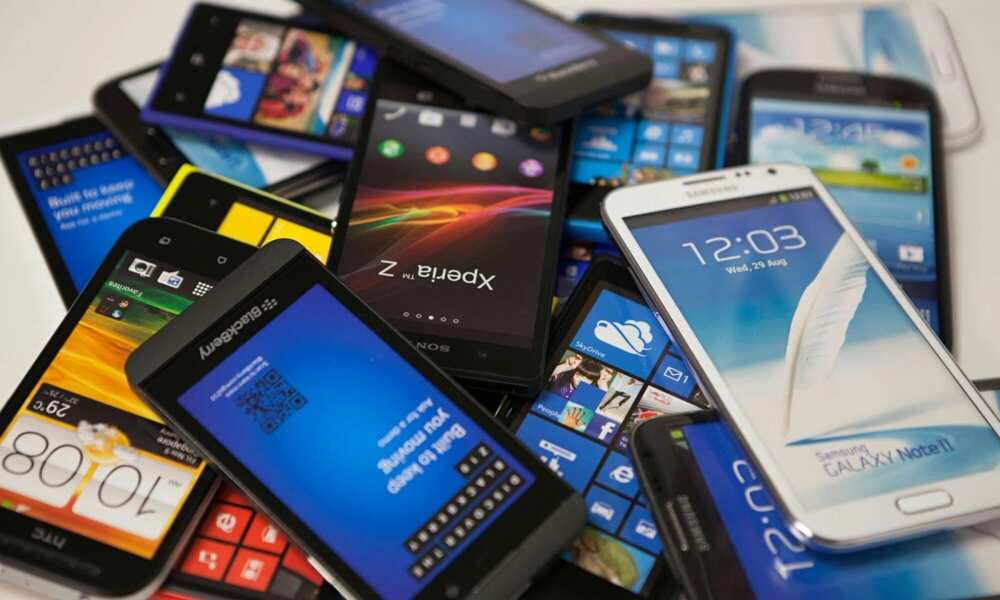 1. Nokia 2
Nokia is another well-known and trusted brand across the world. Nigerians who are fond of this brand would like the affordable mobile device Nokia 2. It is a good old handset with front and back cameras and 5-inch screen. Boasting a 1.3GHz quad-core Qualcomm chip, powerful battery of 4000 mAh and Android mobile platform, the gadget costs less than 27,000 Naira.
2. Infinix Hot 5 Lite
This is an interesting model. Its display is 5.5 inch. It has nice resolution (it is 1280x720 pixels) and quad-core CPU processor. The 'native' storage is 16GB, however you can easily double it using an external accessory. The gadget has two cameras (5MP and 8MP), so you can take pictures and shoot short videos and enjoy different Android apps. The powerful 4000 mAh battery is a nice addition, especially when the model is priced under 37,000 Naira.
3. Tecno Spark Pro K8
The 5.5-inch screen model reminds of Infinix Hot 5 Lite in terms of its HD display and resolution. Its front and rear cameras are better (8MP and 13MP correspondingly). The RAM memory is 1GB, the quad-core chip boasts 1.25GHz and the 16GB storage can get doubled if you choose to use the microSD card. This Tecno model supports 2 SIM cards, boasts the fingerprint feature and nice battery of 3000mAh. The device arrives with Android 7 firmware version and costs around 39,000 Naira.
READ ALSO: Cheapest Glo data plans for Android phones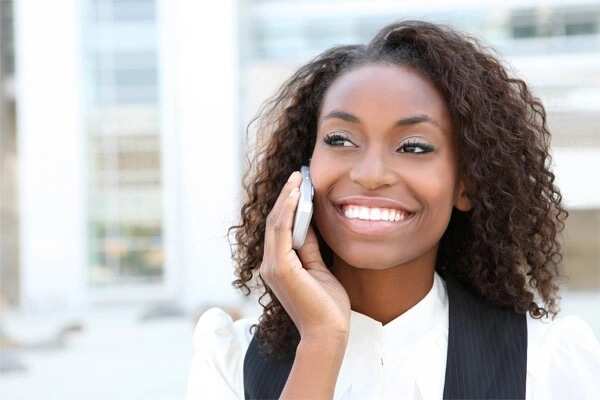 4. Xiaomi Redmi Note 5A
This is one of the best smartphones in Nigeria that cost less than 40,000 Naira. It boasts the octa-core processor (it has its own name of Qualcomm Snapdragon), nice 2GB of RAM and 5.5-inch screen. The affordable Xiaomi 5A has an impressive rear camera (13MP), while its front camera is a 5MP one. If 16GB of storage is not enough for you, use a microSD card and get the amazing gigabytes on top of this, with the basic price being really attractive.
5. Fero Pace 2 Lite
The model has 1GHz quad-core processor along with 1GB of RAM, 16GB of storage and Android 7.0 mobile operating system. This Fero handset supports fingerprint feature. It has a 13MP camera and wonderful LED flash that can let you take pictures in the low-light environment. Since it costs less than 30,000 Naira, you can enjoy this cheap Android phone right here right now.
6. Samsung Galaxy Grand Prime Plus
Samsung gadgets are valued all over the world. The 5-inch Galaxy model has two cameras, like many other modern devices. One of them is 5MP camera (front), the other one is 8MP camera (back). Getting the quad-core chip (1.4GHz) and 1.5GB of RAM, this Galaxy model supports Android 6.0 firmware. Its price is around 35,000 Naira, so it is a good addition to our list of cheap Android phones in Nigeria.
7. Innjoo Fire 4
While this gadget's screen is 5-inch (a bit smaller than on many other affordable smartphones under 40,000 Naira), this model is a nice choice. Its back camera boasts 13MP. Its battery is less powerful than on similar devices (2500mAh), but its storage is nice (16GB). It has the fingerprint scanner support, quad-core processor and runs Android 7.0 platform.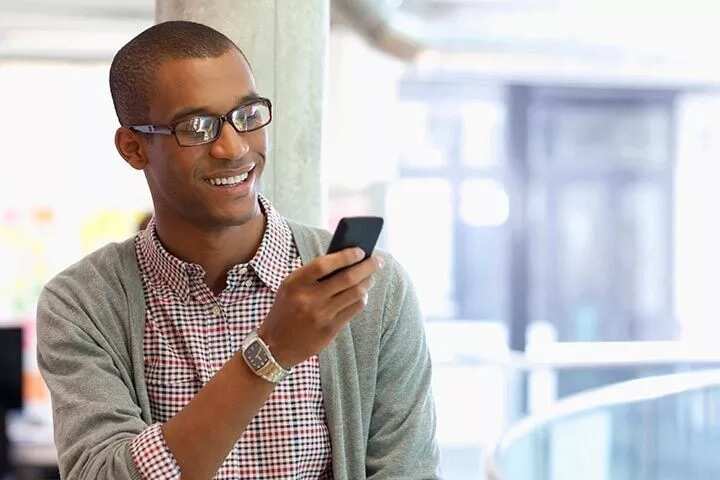 8. Cubot Note Plus
It is another one of the best phones under 40000 Naira. Its 5.2-inch display is slighter smaller than on many other smartphones in the same price category. For the price, you can enjoy the nice 3GB of RAM, great 1.5GHz quad-core processor and 32GB of storage. The powerful 13MP cameras are also a nice addition to the handset's other benefits. Maybe you will consider its 2800mAh battery not as powerful as you could wish, but overall Cubot mobile phone is a nice one to own.
9. HomTom HT50
Being priced approximately 37,500 Naira, the HT50 model is a great Android device. It is both affordable and simply great for the price. Being of the best smartphones in Nigeria in our selection, this gadget has two cameras (the impressive 13 megapixels will let you take nice images), quad-core chip and 3GB of RAM. The powerful battery (just think of the 5,500 mAh you get) and 32GB of storage made sure you can enjoy different apps, games and extra tolls throughout the day (on one charge). The 5.5-inch screen is also a nice feature you will like.
10. Infinix Hot 4
We have added Hot 5 model, but you can also look closer at Hot 4 generation. It also fits our budget, so you can give it a try. The model comes with 16GB of storage. Its battery is relatively powerful (4000mAh). It boasts 2GB of RAM, quad-core chip and 5.5-inch screen. The two cameras (front and rear) offer 5MB and 8MB specs.
These are just some of the many cheap Android phones in Nigeria you can enjoy under 40000 Naira. The choices are many, so search and you will definitely find a good device that suits your needs and desires.
READ ALSO: Huawei phones and prices in Nigeria
Source: Legit.ng