Samsung S20 release date, review, features, price
The Samsung S20 will be the first 5G phone for many consumers. It stands out with a 64MP camera and 3x optical and 30x digital zoom to boot. It is Samsung's answer to Apple's latest release - the iPhone 11. How much is the Samsung S20? How does it compare to its predecessors? Here is a detailed analysis of the phone's features.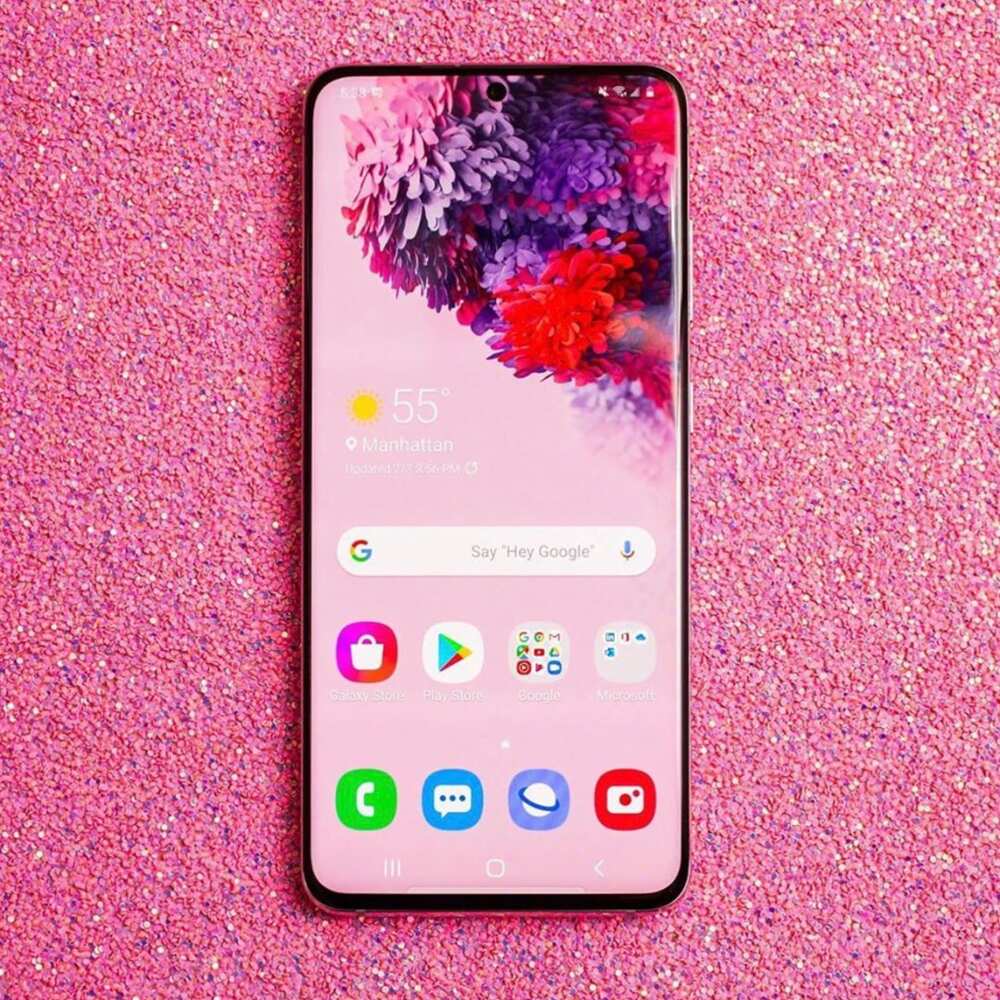 The Samsung S20 price is about 360,000 Naira in Nigeria, making it one of the most expensive Android phones in the country at the moment.
Being the first of the S20 series, this phone was launched on February 11th, 2020. It is yet to reach the shelves because the expected Samsung S20 release date is March 6th, 2020.
Overview
Samsung is joining the bandwagon of high-quality display and fast processing with this phone.
Advantages
High refresh rate enabled by 120Hz display
Improved camera tech with digital zoom
Wireless charging
Edge to edge gestures
Water resistance
Disadvantages
Lacks the standard 3.5mm headphone jack
Bulky size
Samsung S20 specifications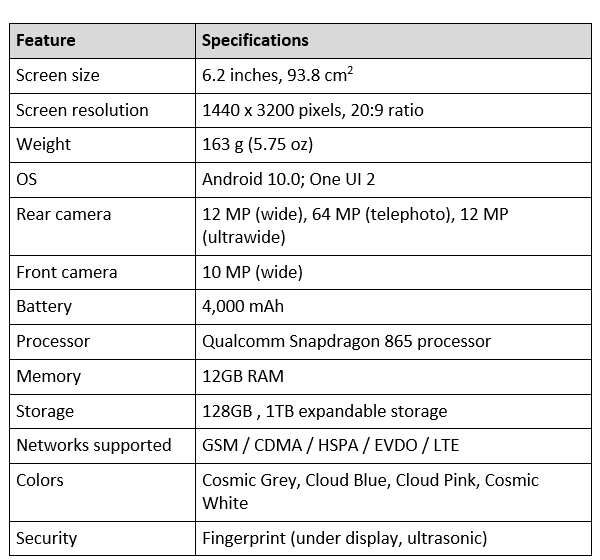 Hardware
Here is a detailed look at the hardware features of this smartphone:
Design
The Samsung S20 is larger, compared to the previous S9 and S10 series. Its screen has a display panel of 120Hz, a change from the previous 60Hz. This panel makes scrolling more fluid and increases the refresh rate.
The device has a fingerprint sensor embedded in the display, giving users the choice to unlock their devices through a fingerprint or facial recognition. Also, it has a Face ID sensor. Samsung S20 comes in a different range of colors, Cloud Blue, Cloud Pink, and Cosmic Grey.
Display
Samsung S20 has a 6.2-inch display which is 0.1 inches more than the previous Galaxy S10 model. The resolution of the phone remains similar to the Galaxy S models, a WQHD + (3040 x 1440). It still offers a default resolution of Full HD+ (2220 x 1080).
When scrolling through the phone on sites like Twitter, Facebook and also while playing games, the added fluidity makes a big difference; it gives a smoother and more natural feel.
It is protected with a Corning Gorilla Glass 6. The screen's sensitivity is up to 240Hz which allows it to sense even the most minute contact. A light finger brush is easily picked up by this screen.
Processor, storage, & performance
The phone is powered by an Exynos 990 processor. In selected markets, this comes with the latest Snapdragon chipset for enhanced performance. The RAM is 12GB and it has 128GB of internal storage, with a microSD card slot for expansion up to 1 TB.
Battery
Its battery is 4,000 mAh, which is a plus from the 3400mAh capacity on the S10. The company has brought out its innovative side with this phone, as it has wireless charging capabilities up to 15W and Wireless Powershare.
Wireless Powershare allows the S20 device to charge compatible phones and devices. The battery life is quite promising and can hold for long before powering off.
Speaker & call quality
The new product has high-quality stereo speakers operating at a frequency of 384 kHz, with 32-bit sound. A separate microphone is installed for noise reduction and it helps to clear the noise while receiving and making calls in a public place.
Software
Having gone through the phone's hardware, let us now take a look at its software.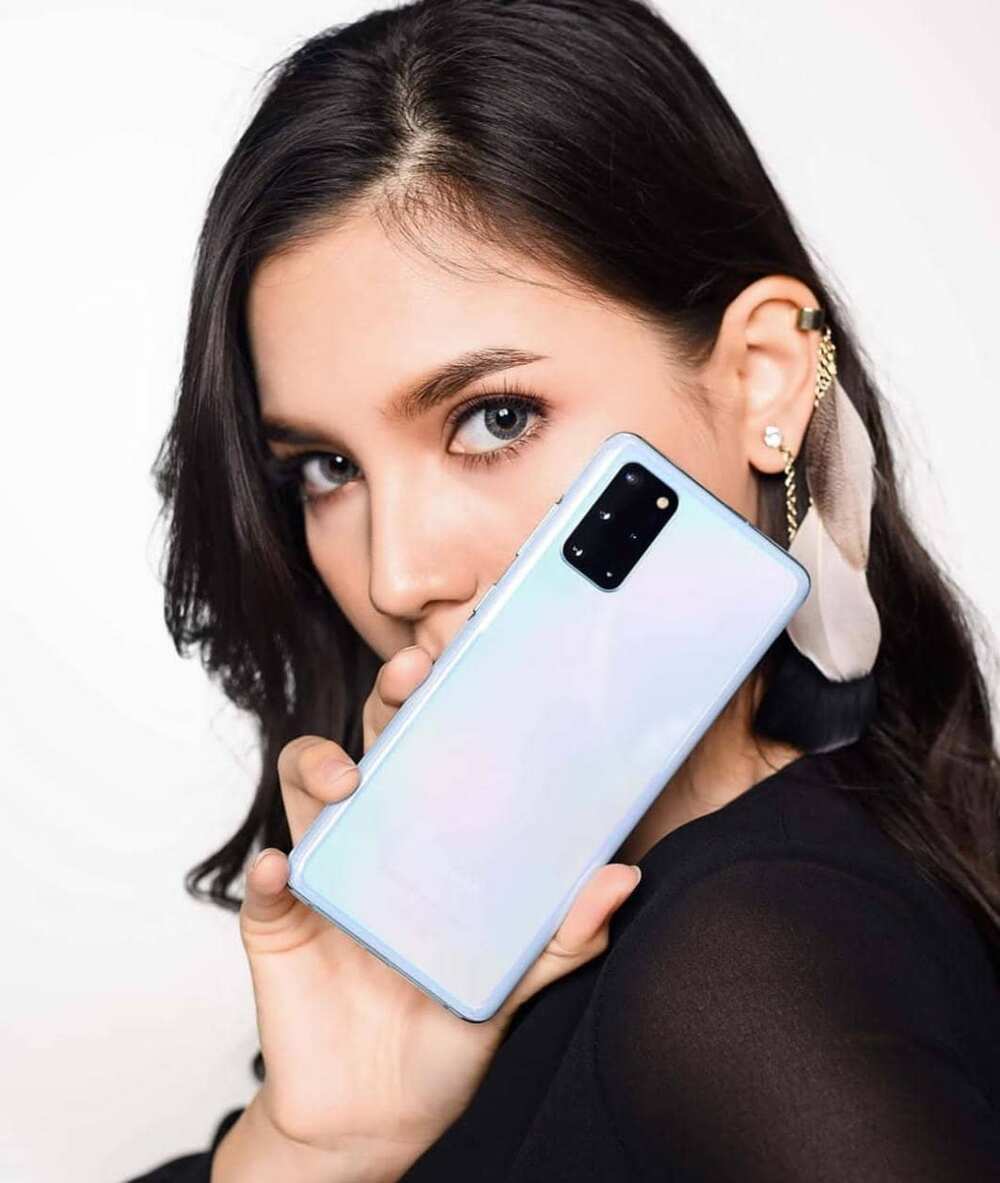 Operating system and features
The phone runs on the Android 10 version. It thus incorporates amazing features like smart reply, advanced privacy control, incognito mode for Google Maps, enhanced parental controls and dark mode.
It is also equipped with Samsung's new One UI 2 software that streamlines the interface, making it easier for you to tap into your favorite apps, adjust settings and much more.
Camera, video, and image quality
The Samsung S20 is going to present the biggest yearly camera upgrade so far. All three phones in the S20 series offer large sensors that go as high as 64MP.
The introduction of 8K video recording and anti-roll correction is part of its enhanced quality. It has 10x digital zoom & improved low-light photos. It also has a 10-megapixel front-facing selfie camera.
Samsung S20 accessories
A screen protector is a must to keep the display away from any damage. A phone case is also necessary to ensure the phone does not get ruined during a drop or fall. Other accessories to consider are a wireless charger, Pop pocket, and microSD card.
The S20 does not have the 3.5mm headphone jack. This means that users will have to buy a pair of Galaxy Buds+ wireless earbuds.
Samsung S20 review
This is the phone Samsung needed to fend off Apple's iPhone 11 Pro camera advancement. The 5G is a key differentiator for Samsung as it aims to protect its top spot in the smartphone market.
The Samsung S20 announcement was received differently by the public. Here are some of the comments from social media:
Verdict
The Samsung S20 is the perfect choice for users who want in on the latest release, but cannot shell out 500,000 for the S20 Ultra.
Compared to other high-end devices, the Samsung S20 offers faster connectivity, high clarity and great camera quality at a more attainable price. With its big size, it brings big improvements in user experience.
Source: Legit.ng