Nigerian hairstyles with wool
Do you want to look like everyone else and rock your beautiful unique hairstyle? Maybe you should turn to Nigerian hairstyles with wool. They will always give your hair volume and make it look radiant, and most importantly, you will not have to put much effort into styling your hair. Check out these amazing Brazilian wool hairstyles!
Brazilian wool styles
If you would like to express yourself and put the minimal amount of effort into your style, you should definitely opt for wool hairstyles. They will make your hair look gorgeous, demonstrate your immortal African spirit, and emphasize on your individuality. There is so much you can do with the Brazilian wool hairstyles – you can dye your hair in bright colors or go for the classic. No matter what you choose, everyone's eyes will be on you, and you will appreciate the convenience of this hairstyle. Try wool hairstyles and become unforgettable!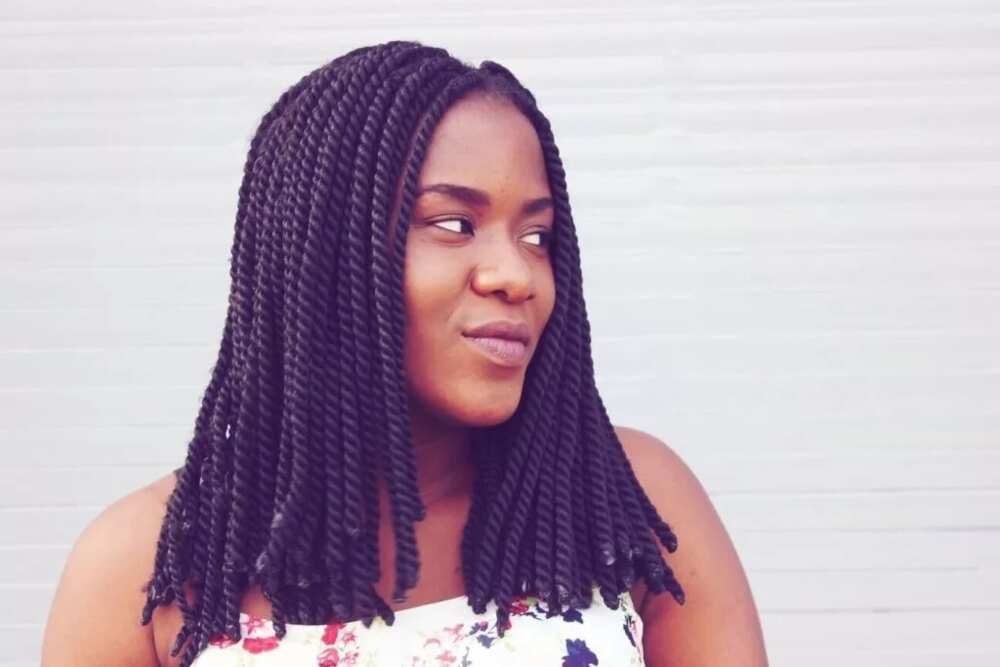 Why are wool braids so popular?
Everyone who has ever worn braids is aware that different kinds of material can be used for making braids thick and increase the quantity of them. People who are specializing in Nigerian hairstyles often use artificial hair, like Marley or kanekalon. However, the artificial hair materials are often quite heavy. This is why the invention of Brazilian wool styles has become a true sensation. Thousands of ladies in Nigeria wanted to wear lovely braids without putting pressure on their natural hair. This is why wool styles have proved to be so convenient for them. These hairstyles are extremely light and soft, and they are enjoyable to wear.
There are a lot of benefits for wearing the wool braids, such as:
Brightness and uniqueness of your style.
Decent hair protection from the environmental factors.
The convenience of wearing and styling the braids.
It is not necessary to wash your hair regularly.
If you do not want to wear the wool hairstyle anymore, the braids can be easily unbraided.
Some side issues include:
The thickness of the wool hairstyle, which causes the discomfort in hot weather.
For the first few days, you might feel pain in your scalp when pulling it.
If you would like to wash your hair, you might meet some inconveniences.
It is up to you whether you should go for the wool braids or seek something else. But if you are up to the challenge, you can try them out, and you will not regret.
READ ALSO: Protective hairstyles for short natural hair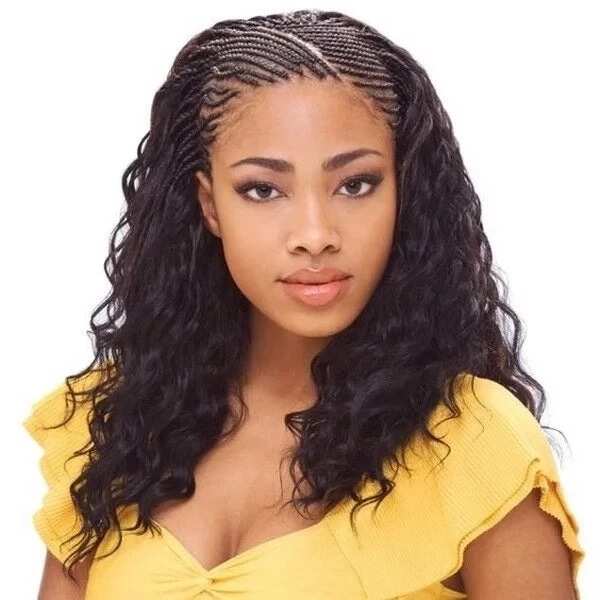 Best wool weavon styles
Here are some of the most beautiful and interesting Nigerian hairstyles with wool. Have a look at these hairstyles and choose the one that is the most appealing for you. You will not have any regrets!
1. Yarn braids
The yarn braids are probably the most popular hairstyle made of wool among the Nigerian fashion lovers. The fact that Brazilian wool is a really comfortable material to work with, the thickness, amount, and placement of your gorgeous braids can be controlled. Many people love wearing yarn braids because this is a truly native African way to express yourself. This is considered one of the most stylish and modern ways to style your hair, with some elements of native culture which make the hairdo even more interesting. As for the color, many people opt for various bright colors because this is the fastest way to become memorable and unique. However, if you are not a fan of the multicolored hair, you can try simple black, brown or blonde yarn braids. Either way, they will impress everyone and make you look at yourself in the new light.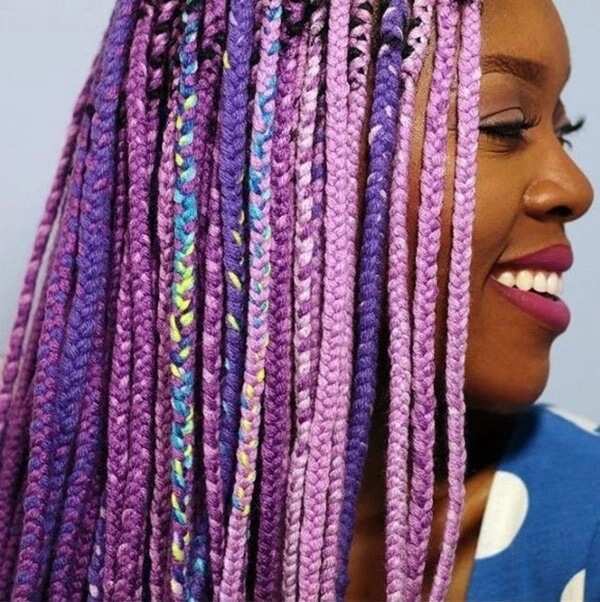 2. Short wool hairstyles
Yes, long braids that create a beautiful flow can be really trendy. Nevertheless, some ladies prefer the shorter hairstyles, because they feel like the short-length hair showcases their personality better, or they consider it lighter to wear. In this case, it will be even easier for you to wear your hairstyle. The short Brazilian wool hairstyles are really easy to do, and you will not have to do much work to preserve them. First of all, they are usually be thinner than the long braids. This is one of the reasons why short wool hairstyles will mean less expenditure – you will have to purchase less material, and will be able to create more braids from the same amount of Brazilian wool. If you like short hair, you totally must try a short bob with wool.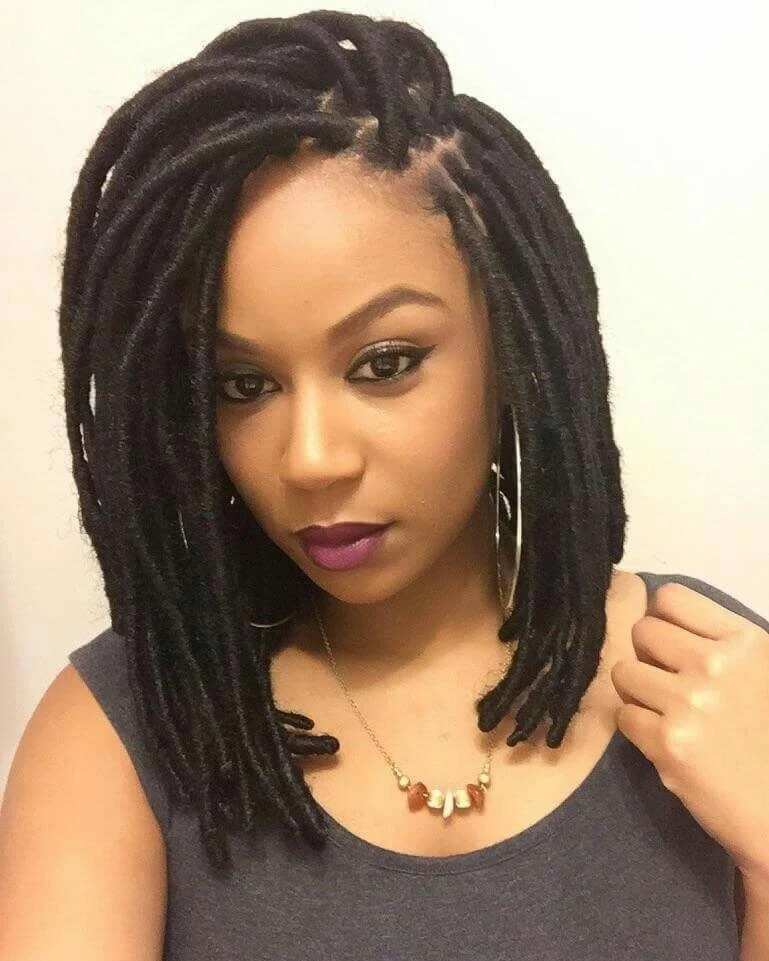 3. Wool dreads
So many African celebrities nowadays are trying out this fresh look, because it is something new and really special. Many Nigerian ladies who love wool hairstyles are making the braids out of wool, but you can try to make dreads. They are easier to create than the braids, but they are no less attractive. They are also comfortable and will not give you a lot of problems. Besides, you can always decorate your dreads with beads to make them even more appealing. You can try colorful dreads or, if you are not a big admirer of the colors, just choose the regular natural ones. Remember that you are the one who creates your image and personality.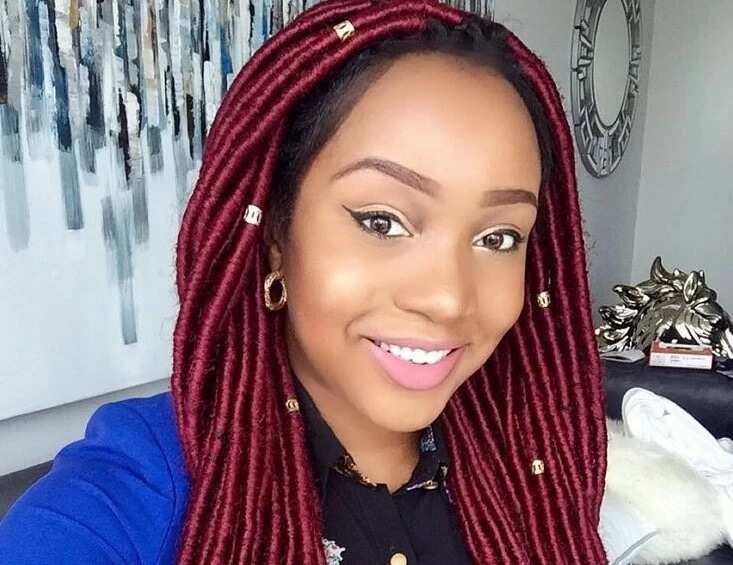 4. Wool buns
All of the above hairstyles can be wrapped into lovely buns. The bun is considered to be one of the most fashionable and sweet hairstyles, which also gives you power and confidence. You can do buns out of every type of hair, including the wool hairstyles. You can choose from a variety of options – making a full bun out of all the braids, leaving some of them loose, or making a few buns for a more trendy and youthful look. The choice is yours, and the bun is so timeless that you will surely want to go for it. By the way, it is also convenient when you go for a quick walk or gym.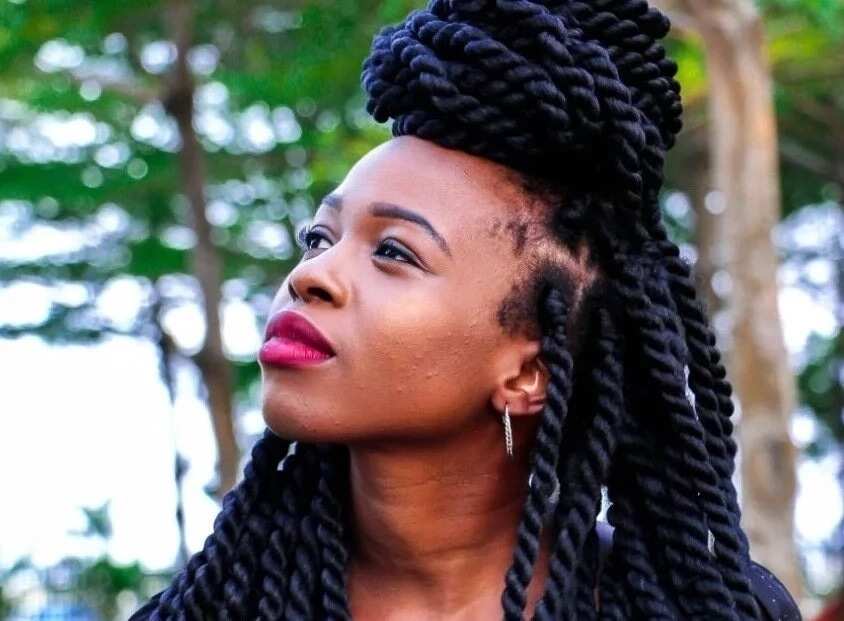 5. Wool twists
Twists can also be made out of wool, and they look really appealing to everyone. They are almost like dreads and braids, only they give a bit of a different vibe. Many fashion lovers, including famous people, love African twists – especially knowing that you can make a variety of hairstyles with their help. No matter if your twisted hairstyle is short or long, everyone around you will still enjoy it. However, the most important thing is for you in particular to enjoy your reflection in the mirror, and twists can guarantee you that. Like with all the wool styles, you can choose any color you like. For instance, the golden and silver twists are really trendy this year. But it is up to you to choose what you want and what suits you. After all, you can always change your style after a while, which is another reason why we love wool.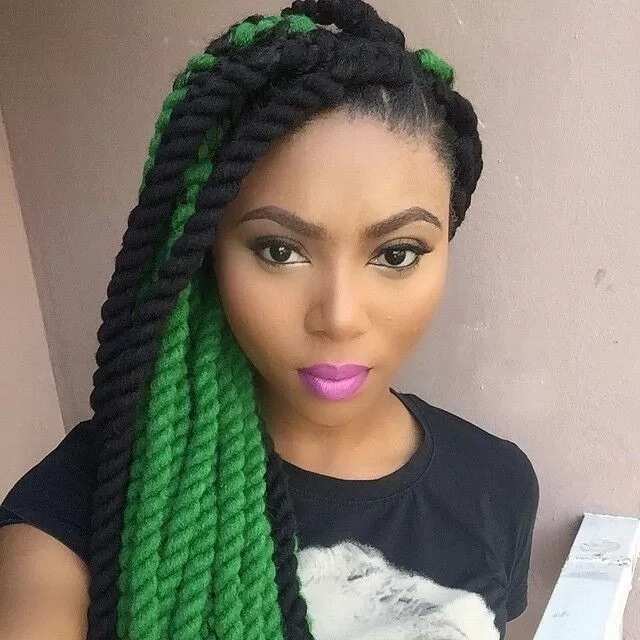 6. Faux locs
This is a simplistic and pure way to create the interesting and captivating hairstyle. The faux locs are easy to wear and style – you can do it in many various ways, from side-sweeping the hair to wrapping it in a ponytail or a bun. If you are a traveler and often go around the world, this would be the best style for trips. The maintenance of it is also really low, and it will always look authentic and beautiful.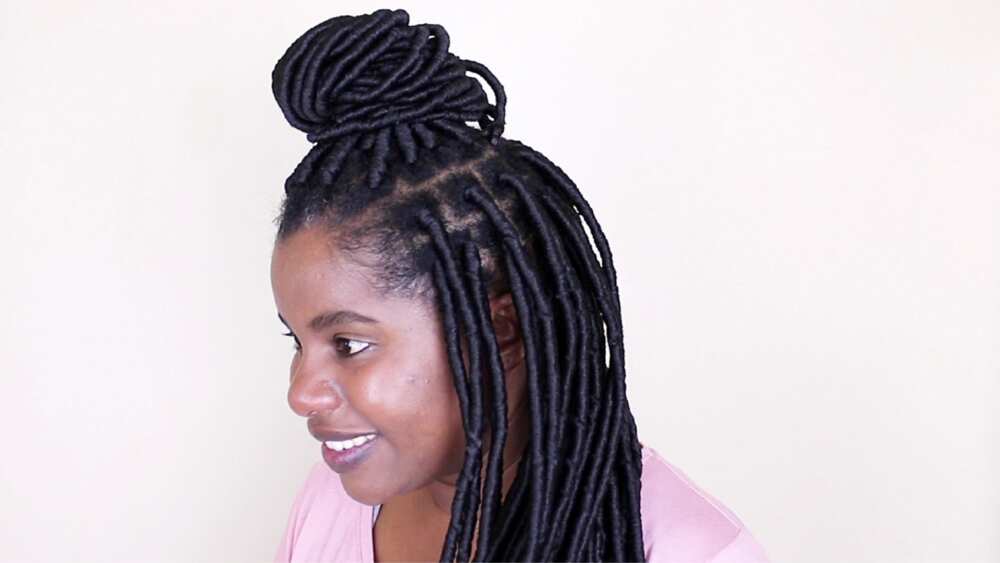 This was your basic guide about Nigerian hairstyles with Brazilian wool, including the important tips and the list of most popular wool hairstyles. They all look amazing and are easy to maintain, and you can decide whether you want to replicate one of these hairstyles.
READ ALSO: Braid hairstyles for long hair
Source: Legit.ng