Nigerian traditional wear designs for men: trends in 2021 (photos)
Have you been looking for the latest Nigerian traditional wear styles for men? Do you want a Nigerian traditional outfit that will make you stand out and look as fashionable as ever? Then, you have come to the right place, as we have prepared a collection of the latest native styles for men. Read on to get inspired!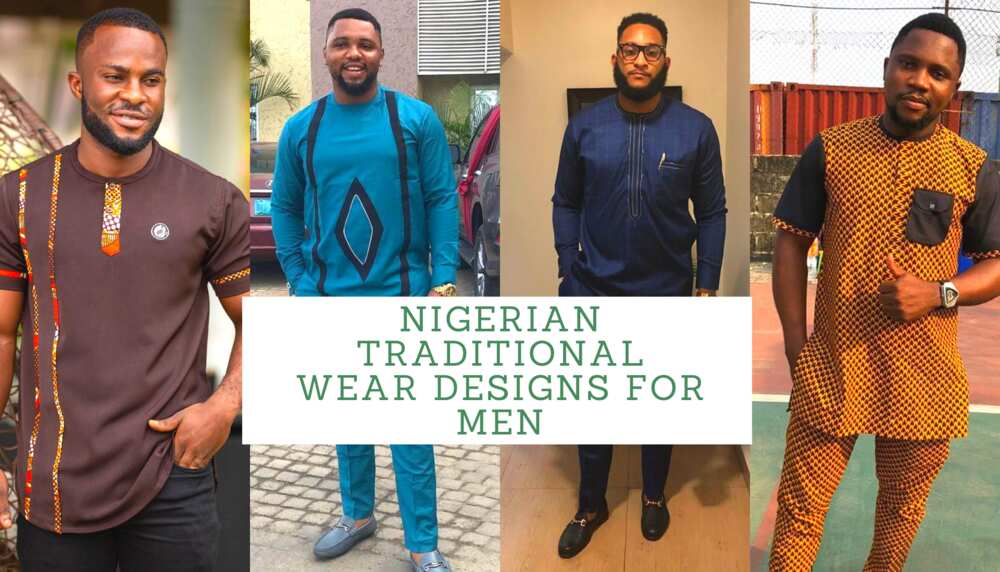 If you have a piece of cloth that you don't know how to use, then here are some designs that will help you make a decision.
Nigerian traditional wear designs for men to rock in 2021
Here are some latest design for men.
Senator styles for men
We will begin with senator wears for guys:
1. Classy, dark blue outfit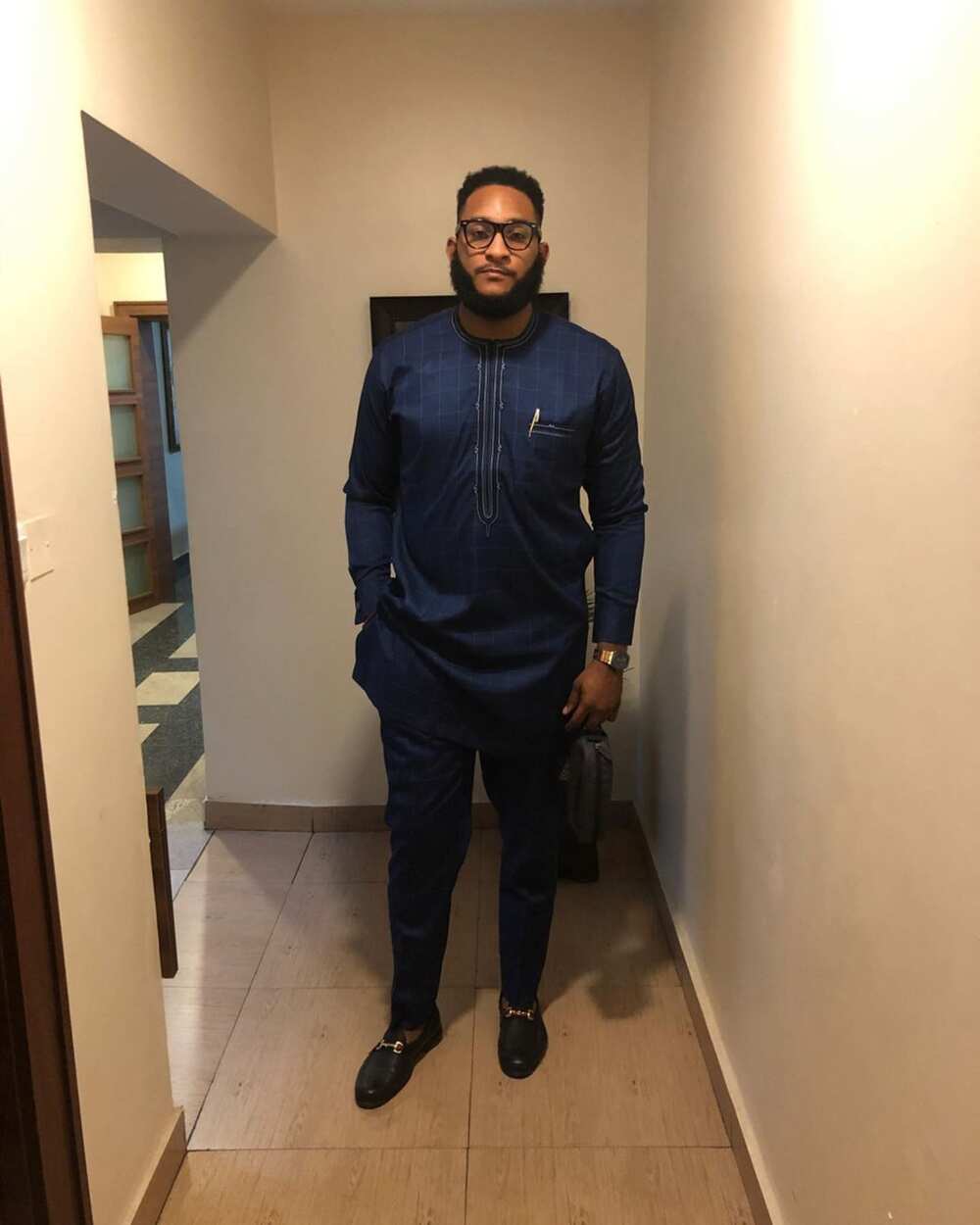 This one is great for a serious man who does not tolerate jokes. This outfit will definitely make people respect you.
2. Peach outfit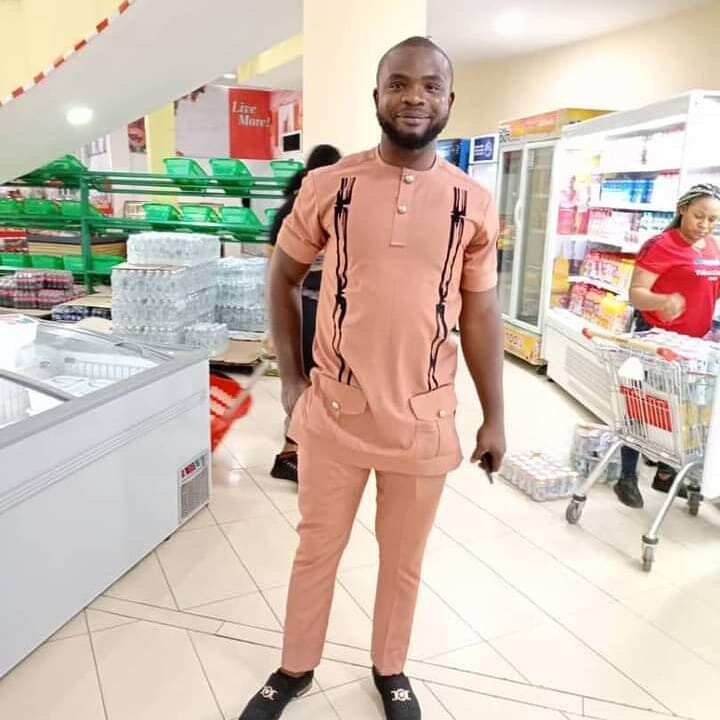 If you are bold enough, you can go for this peach variant that screams "unique".
3. Patterned design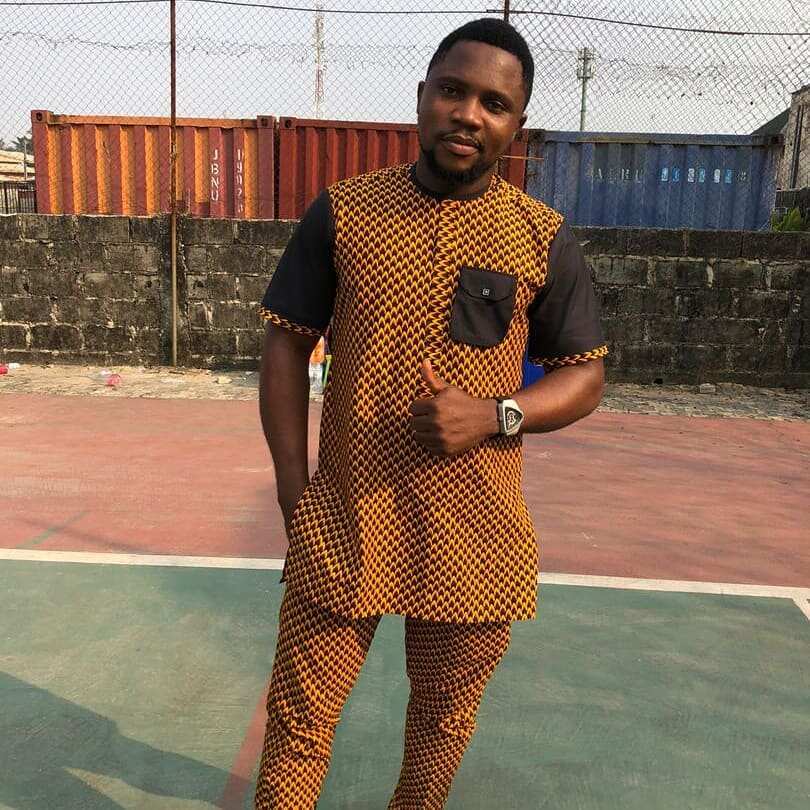 The pattern on this senator style is one for the books. If you can find such a material, then you better have your tailor sew it into this trendy outfit.
4. Unique pattern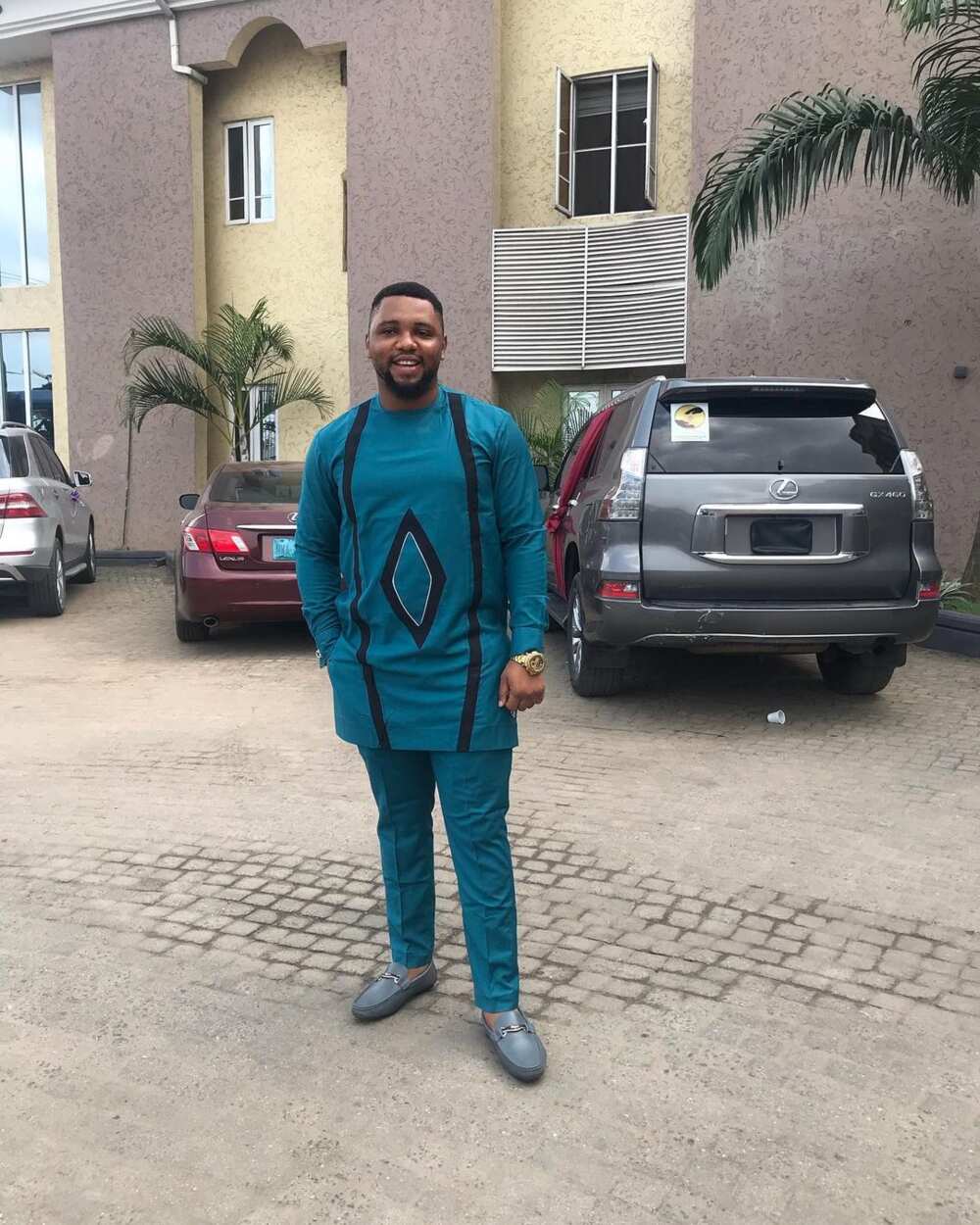 The simple pattern on the front part of this outfit just adds to its beauty.
Igbo traditional attires for men
Now, let's take a look at some latest men native styles:
1. Father and son combo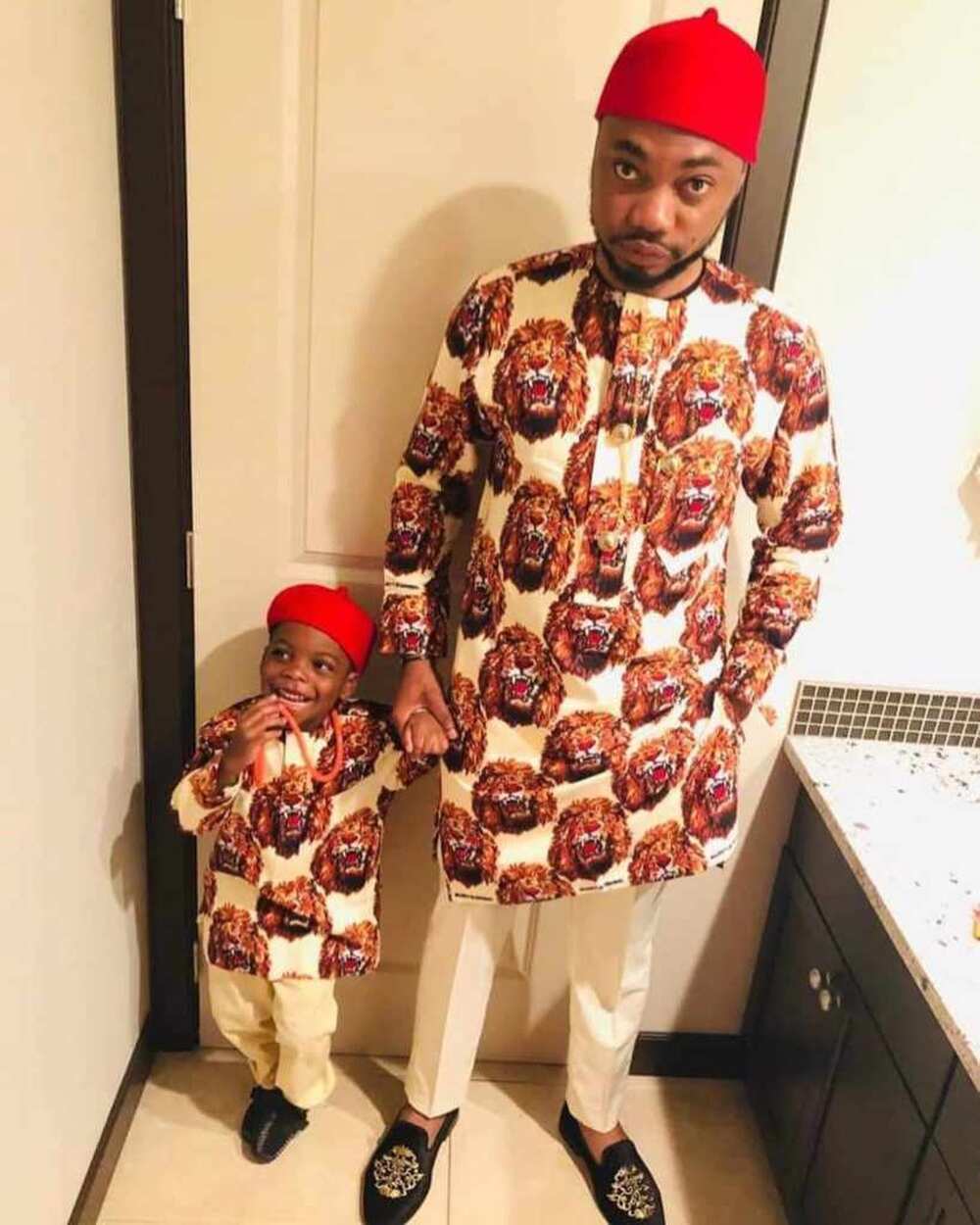 Nothing beats a good father-son combo like this one.
2. Don Jazzy style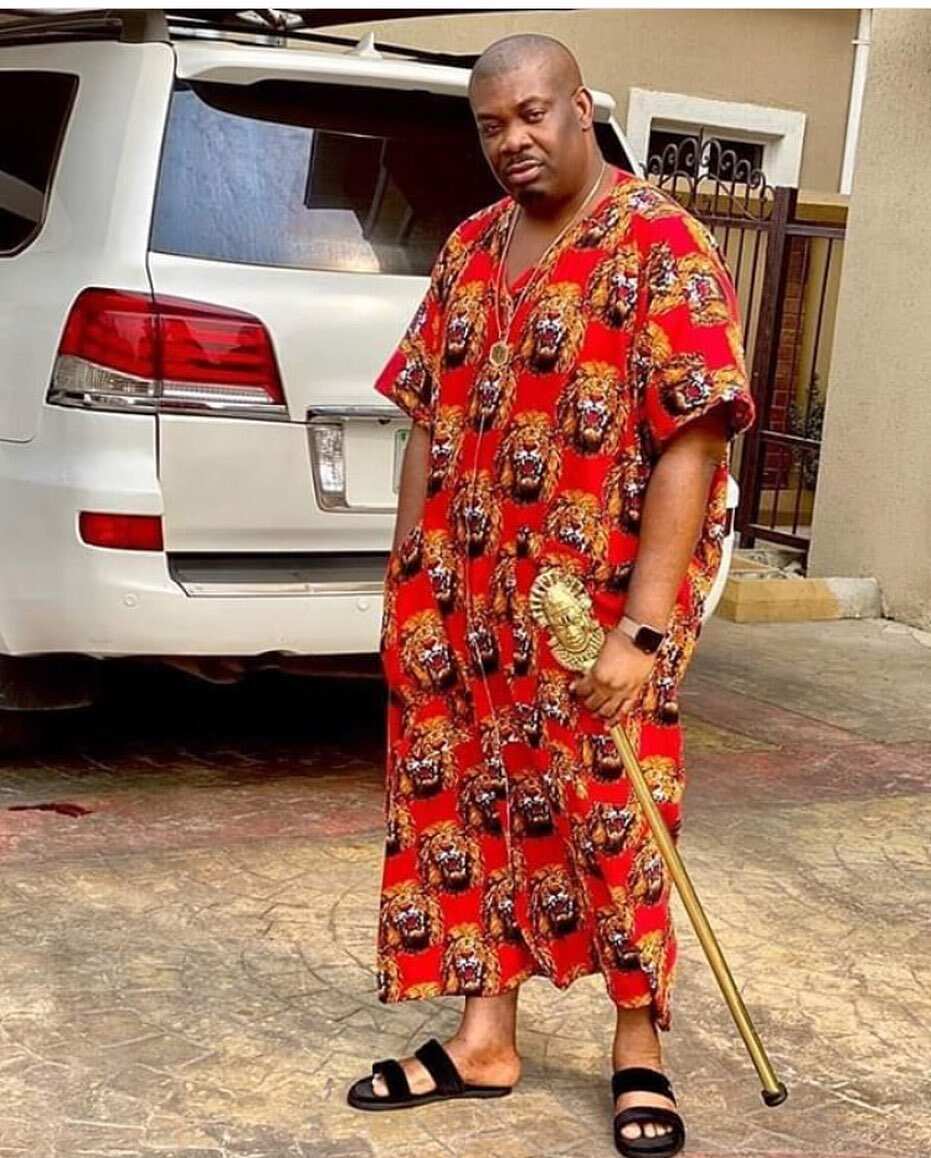 It is no secret that Don Jazzy knows how to dress, and he has not disappointed this time either. He is, truly, a fashion icon.
Latest Ankara styles for men
Now, let's look at trendy men Ankara styles:
1. Ankara shirt with black pocket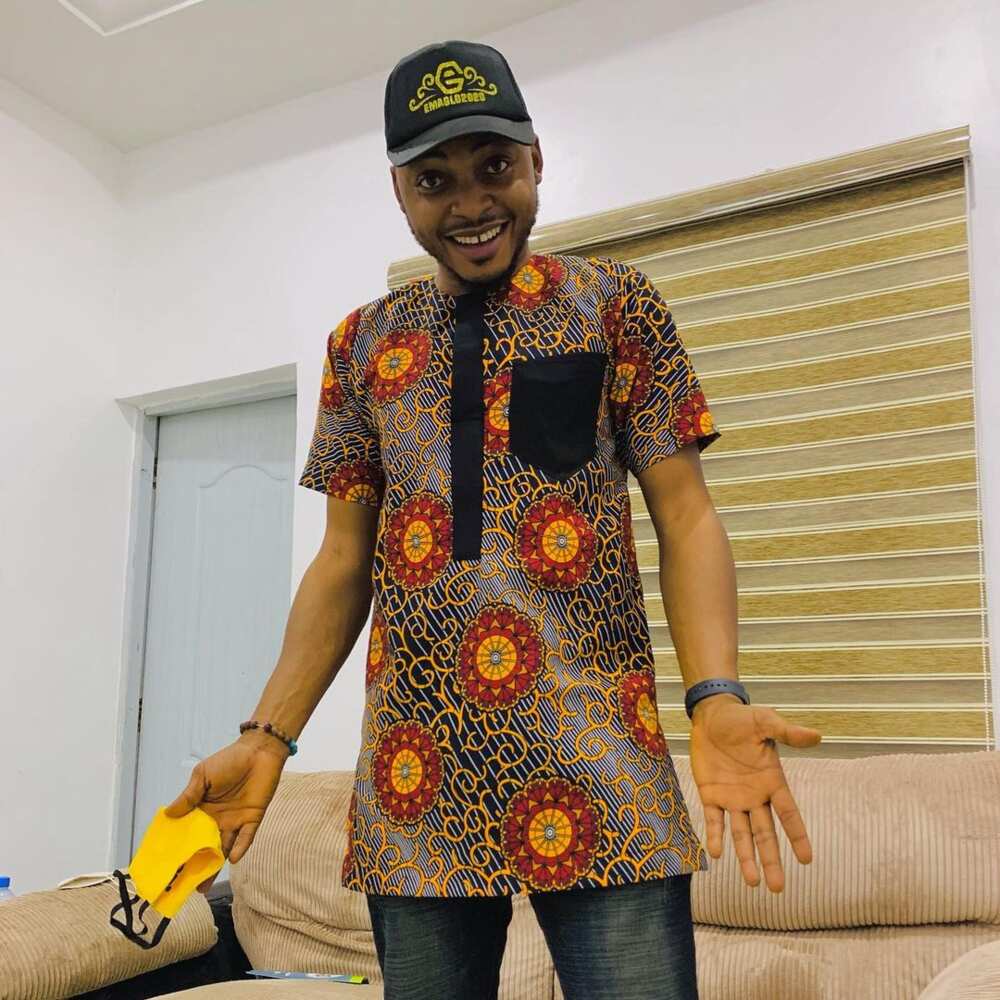 If you don't want to go all Ankara or all black, then here is a unique design just for you. You can pair this shirt with some cool pair of jeans, a black trouser, or even a short. Just make sure that whatever you choose does not take the attention away from the beauty of this fashionable shirt.
2. Black t-shirt with Ankara pocket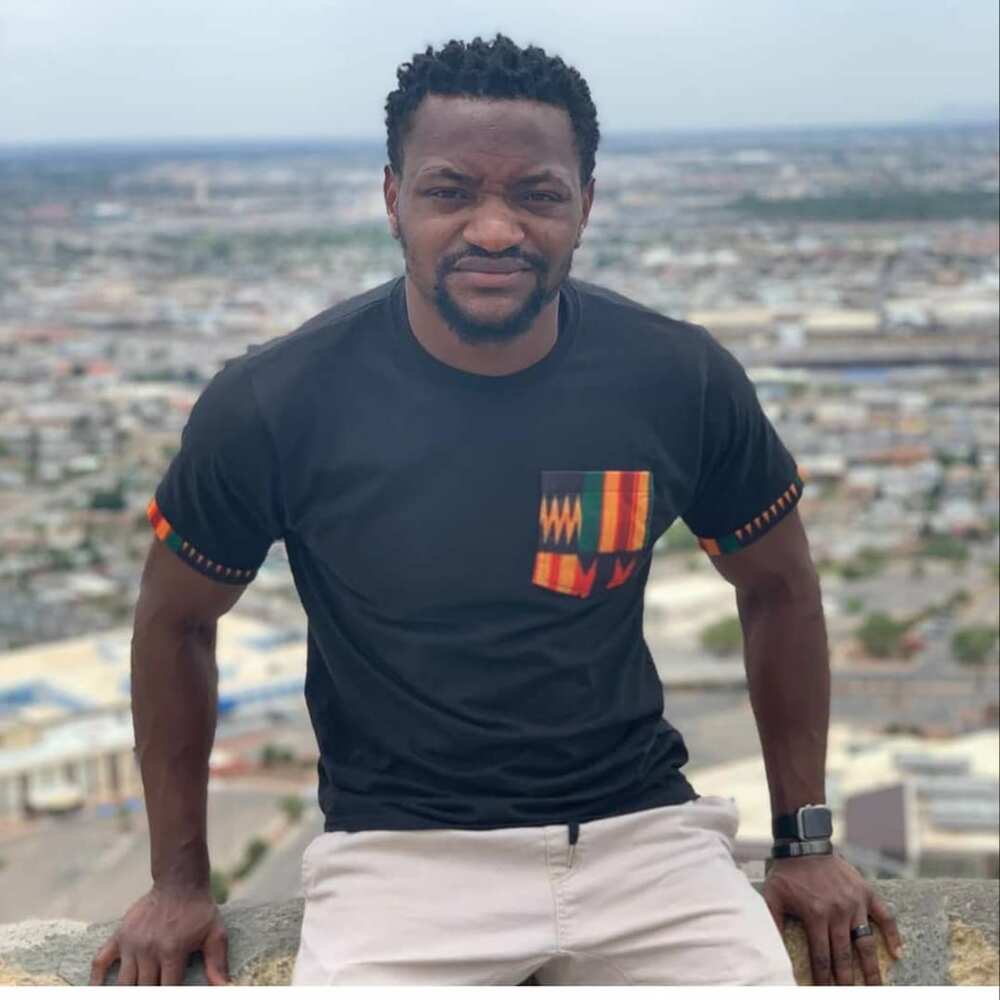 This one is basically the opposite of the one above it, but it is no less amazing, don't you think?
3. Simple t-shirt with a small detail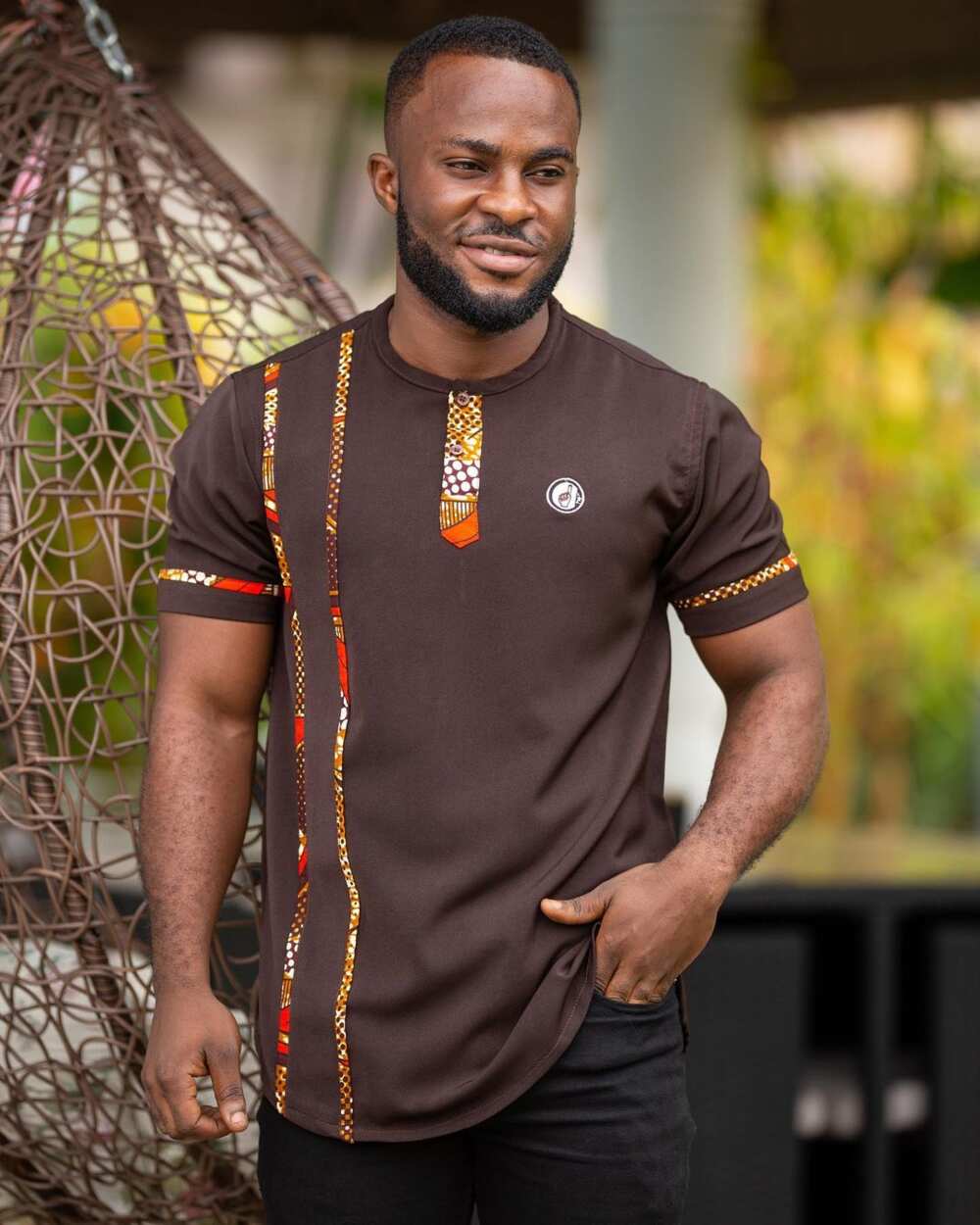 This brown t-shirt is quite simple, but the small Ankara details really set it apart.
4. Colourful shirt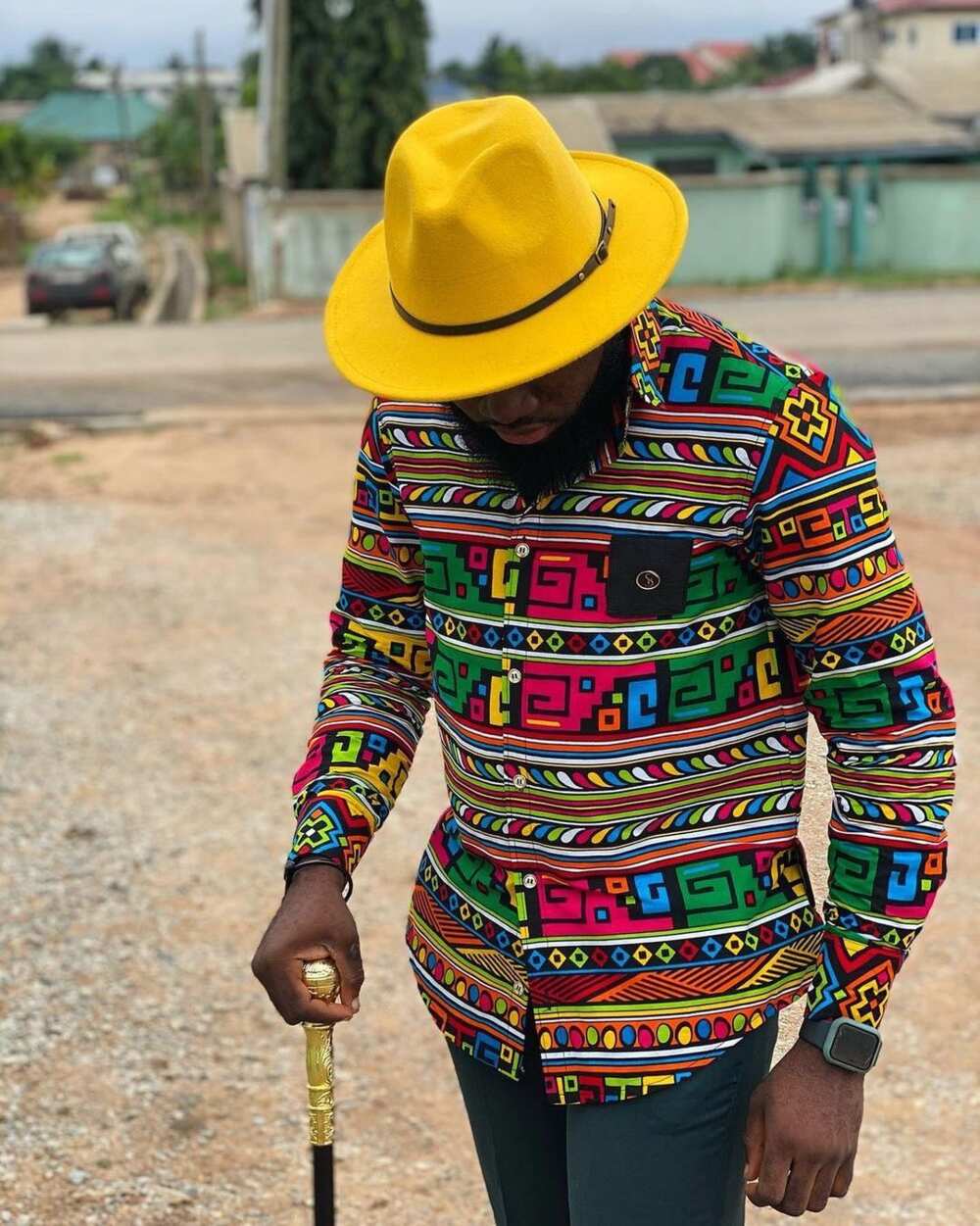 Add a pop of colour to your outfit by wearing this colourful shirt that will definitely turn heads.
5. Collared shirt with pretty design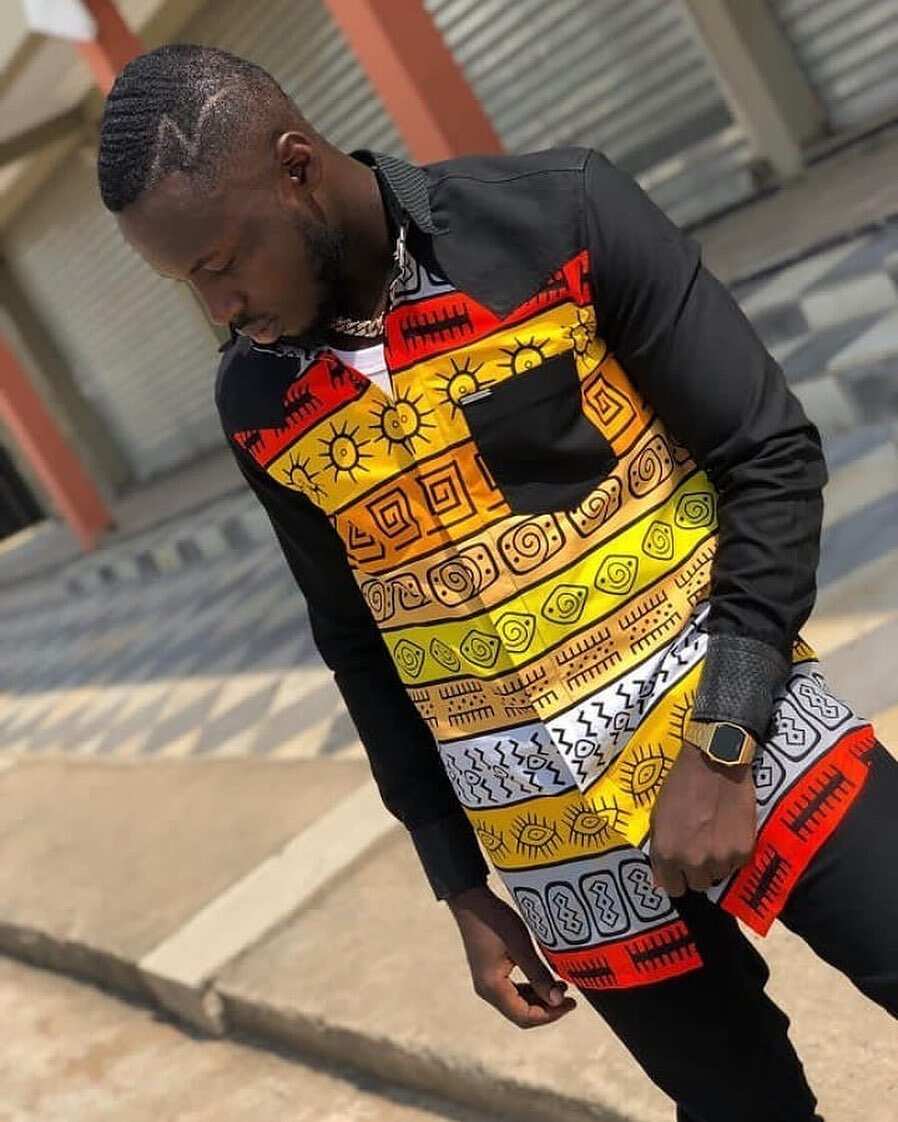 You could also go for this rather unique design, where the Ankara is only on the front of the shirt, and the rest of the shirt is made of plain coloured cloth. This beautifully styles shirt can be paired with a pair of shorts, jeans, or even khakis. The possibilities are endless.
6. Yellow-blue shirt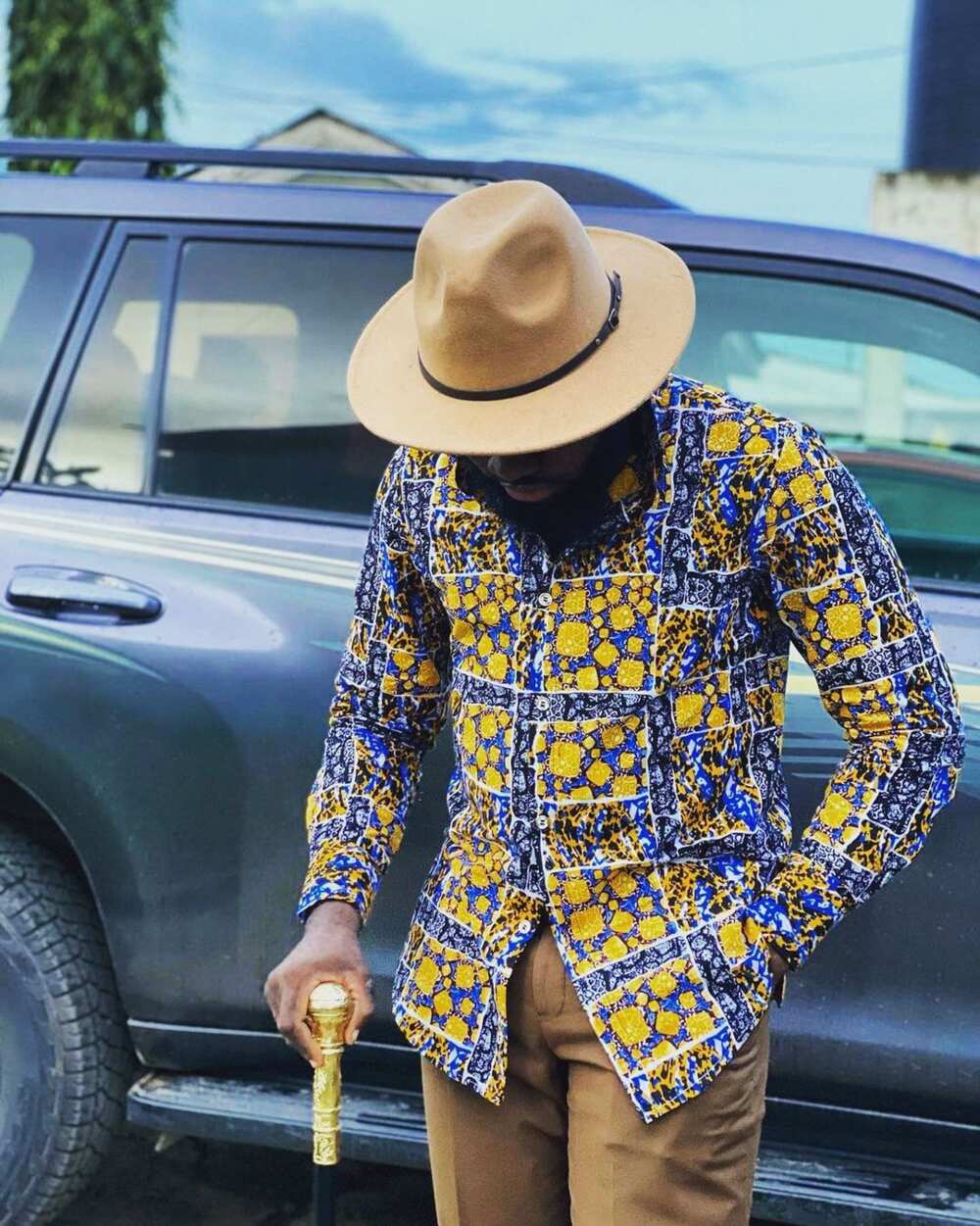 Yet another one for those who love colour. You cannot go wrong with such a timeless piece. But, you need to be careful when wearing such a shirt, as it is so easy to pair it with the wrong thing. As such, ensure that the jeans/pants/shorts are plain and not patterned or checked, as this will ruin the entire look. Go for plain shorts/pants/jeans to ensure that the shirt gets all the attention.
7. Ankara snood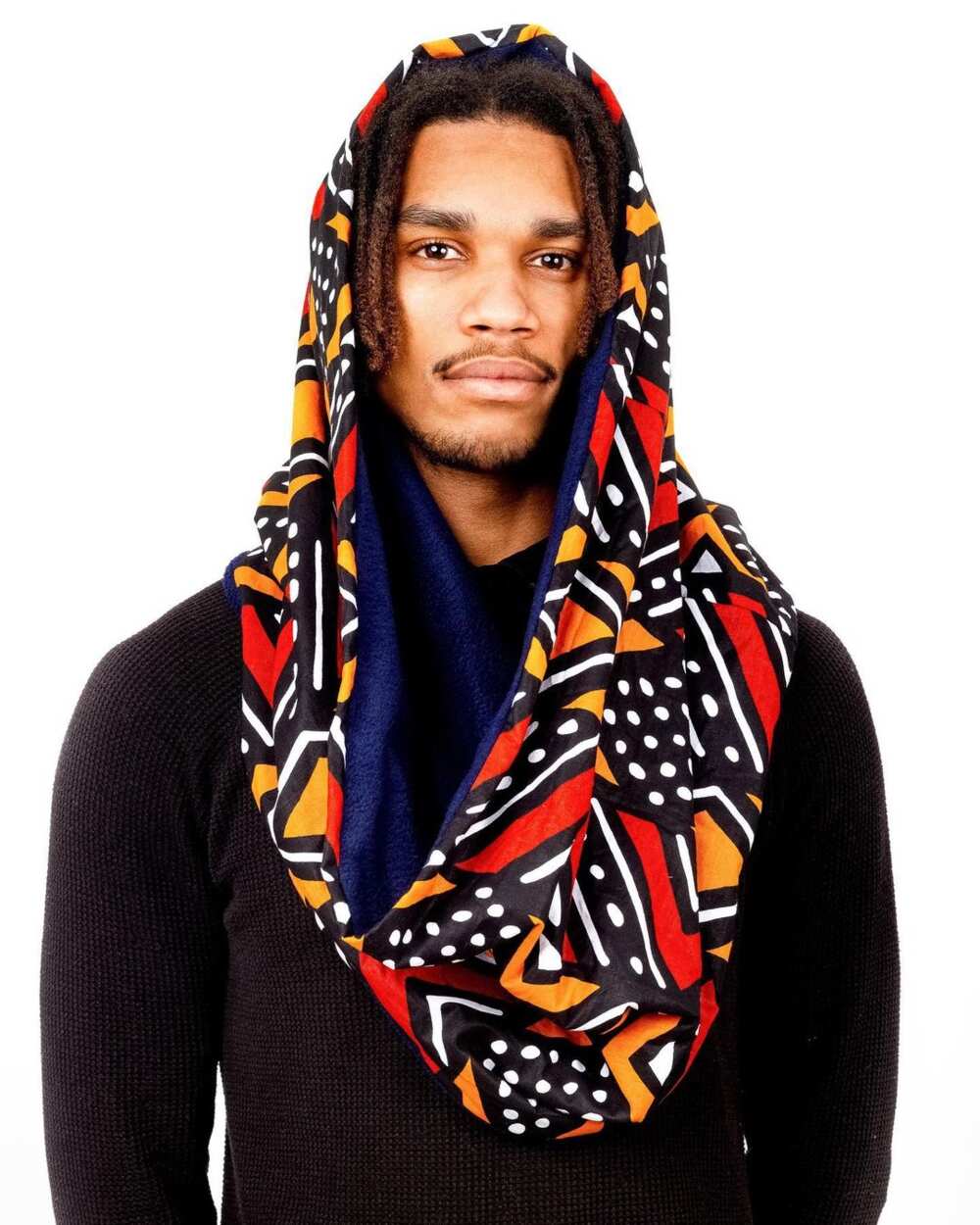 This one is an accessory, but it definitely deserves a spot on our list. This one is ideal for those cold days when you want to be both warm and fashionable.
Which of these Nigerian traditional wears will you be rocking this year? Tell us which one is your favorite in the comment section below.
READ ALSO: Latest lace styles for ladies to rock in 2021
Are you a lady who has no idea of what's in and what's out in the fashion world? Have you been looking for the latest lace styles that you can rock this year? Legit.ng presents a compilation of lace styles for women that you would definitely look good in.
Check out this compilation of the latest lace gown styles for women. You will definitely find something that will intrigue you here.
Source: Legit.ng