- A UK Instagram celeb and YouTube vlogger has been publicly called out by her Landlord on national TV
- According to them, she left the apartment filthy with dog poop and makeup smears all over
- They also revealed that she owes them thousands of pounds in unpaid rent
Kayla Jenkins also known as Okaylaaa is currently trending on the UK social media platforms, not for her beauty or fashion videos on YouTube but for being a bad tenant. Okaylaaa, who is a popular Instagram celeb has been called out by her former landlord over the state in which she left the apartment.
The landlord and his wife identified as Paul and Paula Hopwood, rented the property in Prestwich, just outside of Manchester, to 24-year-old Okaylaa. However, they claimed that she and her flatmate racked up rent arrears amounting to £9,500, forcing the couple of go to court seeking an eviction order.
The couple who were interview on a popular British television show, Bad Tenants Rogue Landlords, revealed that she owed them rent running into thousand of pounds. In the show, they are seen walking into the apartment after it had been vacated by Okalaaa only to find dog poo in tupperware contains, what appeared to be animal urine on the curtain and makeup smired on furniture.
READ ALSO: Actress Stephanie Okereke showers husband with accolades as they celebrate wedding anniversary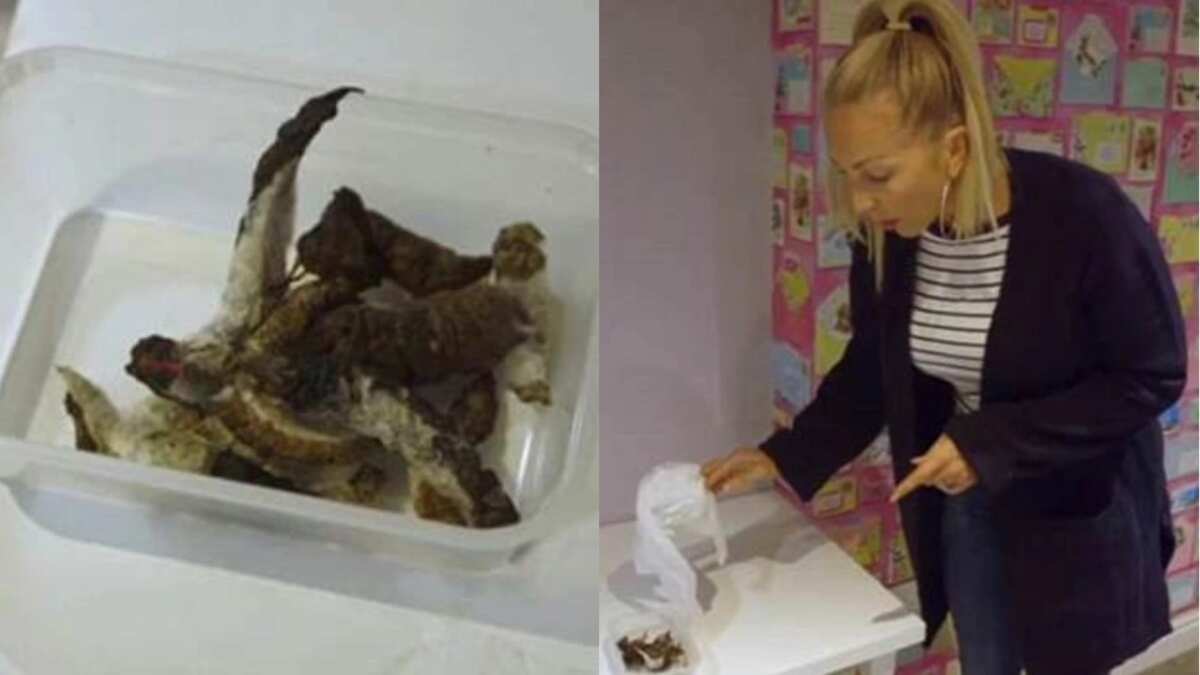 READ ALSO: Former governor Donald Duke's daughter weds in grandstyle, releases stunning white wedding photos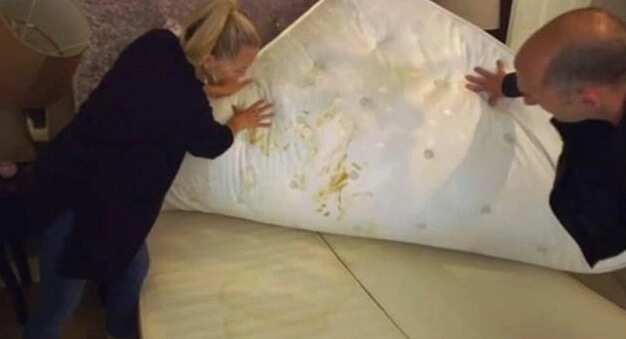 Like they say, there are always two sides to a story. Okaylaaa who has over a hundred thousand Instagram followers and over 600k subscribers on YouTube, finally responded.
Kayla's management told FEMAIL in a statement that the couple made false claims and 'staged the dog mess in the container to make her look bad on TV', and that Kayla's mother had cleaned the house when she vacated the property.
They also confirmed there was £9,500 in rent outstanding, but said she only owed £4,750 – with the other half owed by Casey.
PAY ATTENTION: Get the Latest Nigerian News on Legit.ng News App
Would you go into business with a liar or a thief? on Legit.ng TV:
Source: Legit.ng