11 International Courier Services in Nigeria You Should Try Out
Millions of Nigerians receive and send parcels and packages from/to abroad. Different international courier services in Nigeria deliver tons of products, goods, and documents every day. So let us learn about some of the top courier services such as DHL, FedEx, UPS, EMS, and others who work day and night to handle your package in time.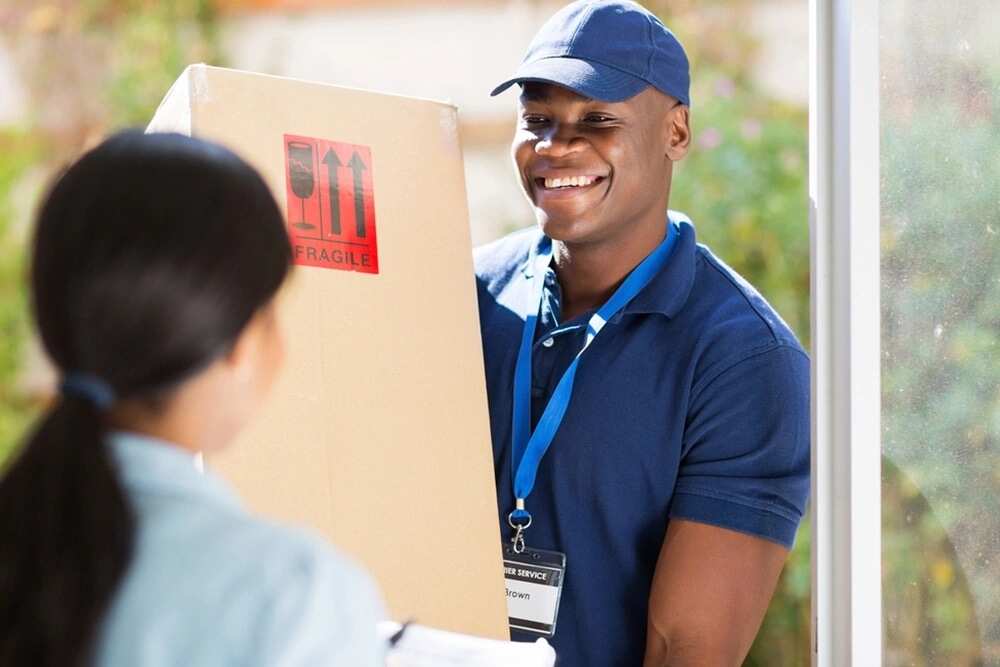 International courier companies deliver baggage, cargo and freight, work with documents and parcels, offer logistics services and make sure your parcel ends up in your hands. Many firms promise to deliver your goods from many countries across the globe within a week. Some of the companies even guarantee 2-3-day delivery, but it all depends on the country it is shipped from and your destination.
Best courier services in Nigeria
We have selected the top courier companies that operate in Nigeria and offer international services to all the citizens of the country. You are welcome to take a look at the best firms below, and we are sure you will easily find a reliable courier to use for yourself.
1. FedEx Nigeria
This is a famous company that can deliver your goods from the U.S. and many other countries to Nigeria. FedEx has a big online platform that allows each user create an account, prepare their packages, track shipments, etc.
The list of supported countries is extremely long. In most cases, it is possible to ship your packages, documents, and parcels from all over the world to Nigeria. The courier service is reliable and trusted. It can deliver your goods by air, sea or land.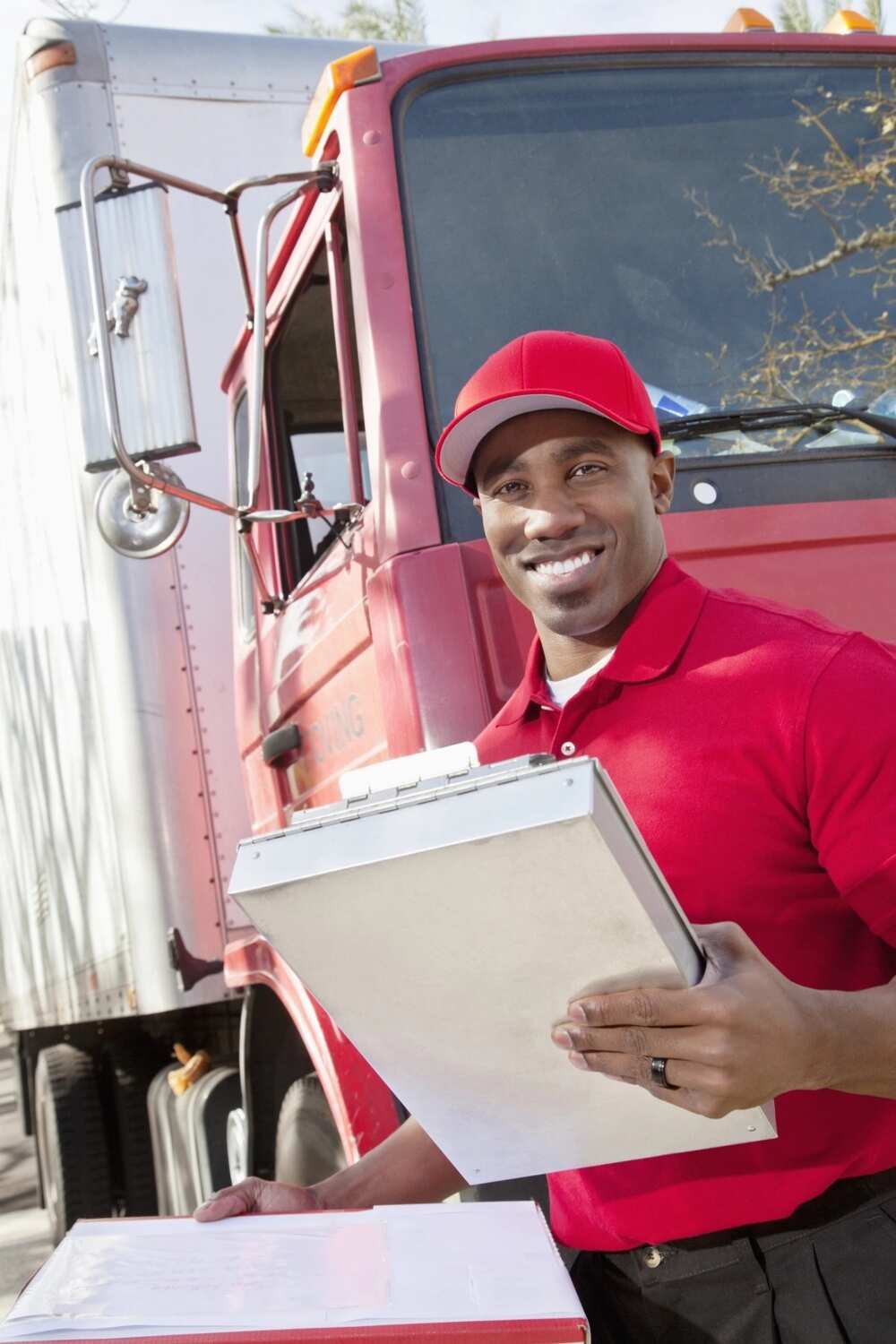 2. DHL Nigeria
This company is well known for many years which is why millions of people from all over the world trust it and use its services. This firm is working with over 150 territories from all over the planet.
DHL is not the cheapest courier for your international packages, but it is definitely reliable and will not disappoint you. It can help you deliver goods and products from the UK, the U.S., European countries, and other places.
3. UPS Nigeria
This is another top courier company in Nigeria that offers international services to all citizens. It is one of the most popular firms that can deliver your documents and big packages from across the world.
This firm has a user-friendly website. It gives you a simple way how to calculate the shipping cost with only knowing the weight of the parcel, country, and zip code for the destination and area where it is being shipped from.
4. Topship
Topship is the easiest way for African businesses to export and import cargo, freight, and parcels to their suppliers, distributors and customers at any location worldwide. Individuals can also access these benefits using their door-step, nationwide delivery service.
Shipping with Topship is easy. Create a Topship account to access fast and affordable nationwide delivery, exports and imports to any location worldwide. They pick up from your home, office, or warehouse and deliver to any location worldwide.
Contact:
No 25b, Bisola Durosinmi Etti Drive, Lekki, Lagos AND at No 3, Dapo Bode Thomas Street, Sabo, Yaba in Lagos.
Phone Number: 09080777728
Email: hello@topship.africa
5. EMS Nigeria
The SpeedPost is another international courier service with 139 countries on the list. You can use this firm's services in Nigeria. The firm has been created back in 1986. It boasts over 30 years of experience and is known as one of the 'arms' of the Nigerian Postal Service.
You can track your parcel and enjoy nice prices if you work with EMS SpeedPost.
6. GIG Logistics
This international courier service can deliver any size of cargo right to your place. It works with over 100 territories from outside Nigeria. It promises your goods or documents (or any freight) would be at your place within 5-7 business days.
You can use import and export services offered by the firm. GIG Logistics has an office in the USA so you can easily ship to and get parcels from the U.S. using this company via sea or air.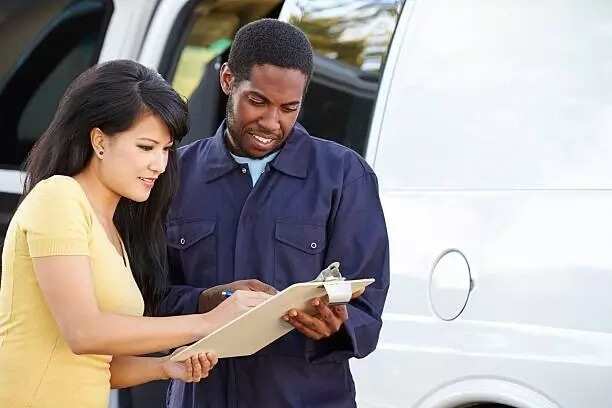 7. Zenith Cares International Limited
This international courier service is perfect for Nigerians who need to deliver goods and products from the USA to Nigeria. The firm's main office is located in Lagos.
Being created in 2002, this company has quickly grown to over 40 offices in different Nigerian states. You can enjoy all the services offered by Zenith, from courier delivery of American packages to storing your parcels in the warehouse, ordering custom cleaning services, logistics, etc.
8. Rowsy International Ltd
This company has been around since 2004. It offers courier services, freight forwarding service from all over the world (the UK, the USA, UAE, etc.), logistics, and other services.
The firm's website lets you easily calculate the approximate shipping cost for all international shipments. Rowsy is well known in different places across the globe, including Nigeria, the United Kingdom, China, and other countries.
9. Sky Net
This is also a reliable worldwide courier service that operates in Nigeria and across the planet. It was first created in the United States of America, in the 1970s. Nowadays, the company boasts many offices all over the planet.
This courier can deliver goods from all over the world to Nigeria, door to door.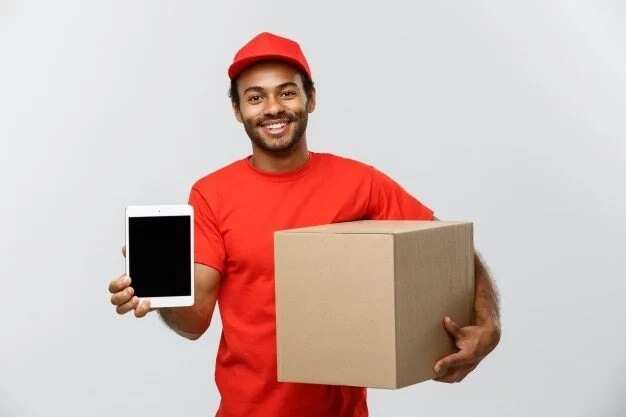 10. Red Star Express
This international courier has over 160 offices across Nigeria and promises to deliver packages and parcels as well as documents from all over the world.
You can use air delivery if you need quick and reliable service or select more affordable methods of shipping your goods and products.
11. TNT
This international courier can ship to any of the 200 countries it supports. You can deliver parcels and packages to Nigeria from South Africa, Europe, and many other territories.
TNT or Thomas Nationwide Transport offers a significant number of services, from logistics to express delivery by a courier.
These are the top 10 international courier services in Nigeria. They can be a reliable partner when it comes to shipping your goods or products purchased from international stores and packages sent by your foreign relatives directly to Nigeria.
[Sponsored]
Source: Legit.ng