APC chieftain Musa Yola to be turbaned as Dujima Adamawa 1
- Alhaji Musa Halilu Ahmed, popularly known as Musa Yola is being honoured in his home state
- The chieftain of the All Progressives Congress (APC) is to be conferred as Dujuma Adamawa
- The ceremony will be conducted by the Lamido Adamawa, Alhaji Muhammadu Barindo Aliyu Musdafa
A chieftain of the APC in Adamawa state, Alhaji Musa Halilu Ahmed, widely known as Musa Yola will on Saturday, March 31, be conferred as Dujuma Adamawa, by His Royal Highness, Lamido Adamawa, Alhaji Muhammadu Barindo Aliyu Musdafa.
The turbaning ceremony which will hold at the palace of the Lamido in Yola, the Adamawa state capital, will be attended by traditional rulers, political and business leaders across Nigeria.
Born on May 13, 1976 in Gembu (Mambila Plateau) of the then Gongola state, Alhaji Musa, is the son of late Alhaji Halilu Ahmadu Chiroma, who was the Ardo Malabu, a prominent traditional title from the old Borno Empire.
He is a mega-successful entrepreneur who serves as chairman and sits on the board of multifarious companies with interests in construction, real estate, energy, agriculture, technology, supply chain management and venture capital.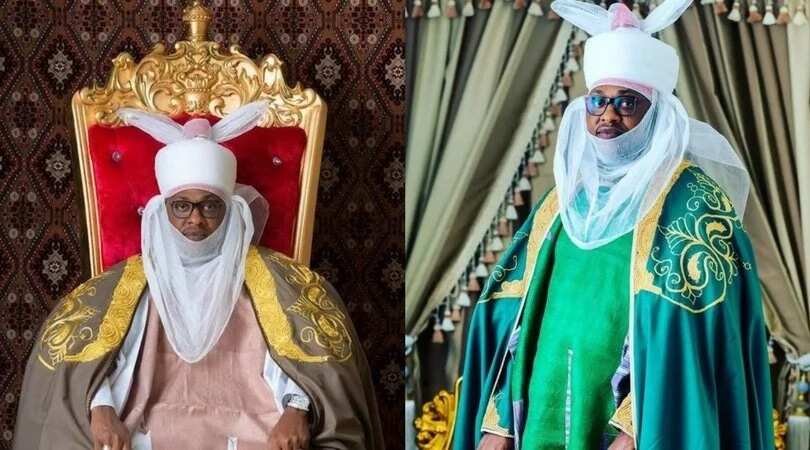 READ ALSO: Adamawa lawmakers pass vote of confidence on APC national chairman
Aside from business, Alhaji Musa has veered into the political arena, successfully building a steadily expanding political network in all regions of Nigeria. From 2003 to present, he has been involved in various stages of the evolution, growth and survival of several political parties.
These include the All Nigerians Peoples Party (ANPP), Congress for Progressive Change (CPC), and the All Progressives Congress (APC). The most notable amongst his numerous political achievements was his service as a national delegate for the APC national convention. He took responsibility for organizing all delegates from Kaduna state, which later became Buhari's block vote win at the Presidential primaries in Lagos
Despite contributing heavily to the victory of President Muhammadu Buhari during the 2015 presidential election, Alhaji Musa chose to return to his thriving business empire in the private sector and deeds which has supported thousands of youth and families across the country.
Meanwhile, a chieftain of the APC, Chief Sam Nkire, has advised leaders of the party who are at loggerheads again not to resort to washing the party's dirty linen in public.
Chief Nkire, who gave the advice recently in Abuja, urged the party's leaders, to perish the idea of taking issues to the press. According to him, "this can only make our opponents giggle at our misfortune."
PAY ATTENTION: Install our latest app for Android, read best news on Nigeria's #1 news
EXCLUSIVE: Be patient with President Buhari, Femi Adesina tells Nigerians on Legit.ng TV
Source: Legit.ng