Wasiu Ayinde house in Ijebu Ode
Many Nigerians know and love the King of Fuji Music Wasiu Ayinde Marshal. However, not all of his fans know that he has a gorgeous house in Ijebu Ode! If you want to see the pictures of Wasiu Ayinde house and learn interesting facts about the mansion and the artiste himself, keep reading!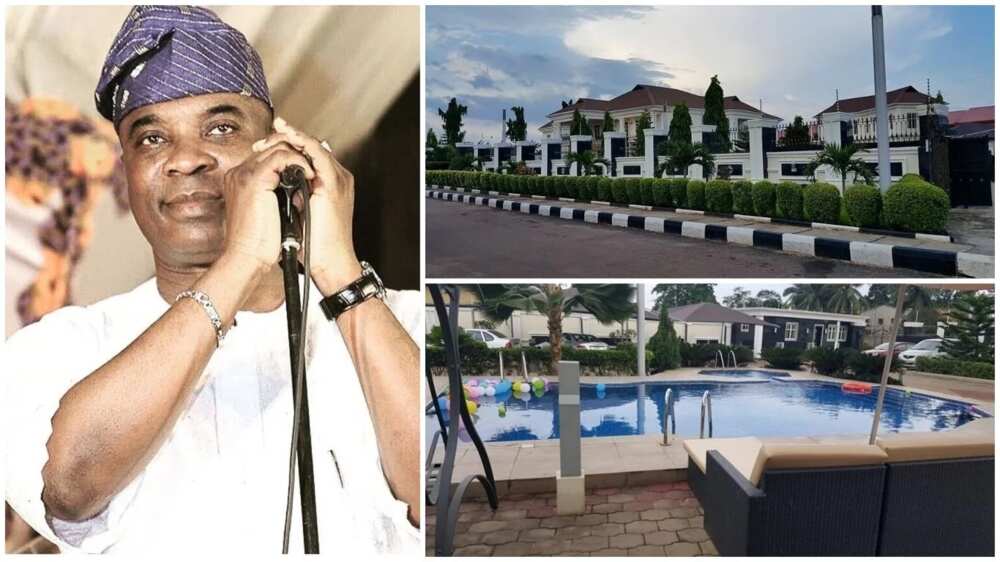 Who is King Wasiu Ayinde Marshal?
Before we talk about his house, let's talk a little bit about the man himself. Olasunkanmi Wasiu Ayinde Marshal, known to many Nigerians as K1 De Ultimate, was born on March 3, 1957 in Agarawu and spent a significant part of his life in Ijebu Ode. From early years, he was interested in music, so it was no surprise when he decided to make it his life-long career.
Starting out as a member of Supreme Fuji Commanders in 1975, Wasiu Ayinde entered the Nigerian Fuji scene. In 1979, he decided to go solo, which was definitely the right decision. Since then, he has taken on the alias K1 De Ultimate, released numerous albums and become the King of Fuji Music. You can find him on Instagram @kingwasiuayindemarshal or Facebook @K1DeUltimate and follow his fascinating life.
As you might have guessed, King's fame has brought him quite a fortune. One of the things he chose to spend it on is a beautiful mansion in Ijebu Ode.
Wasiu Ayinde house in Ijebu Ode
You might have heard that King Wasiu Ayinde Marshal converted his Lagos home to a mosque for his 60th birthday. Since then, he has moved into his new luxurious mansion on Liworo Avenue in Ijebu Ode.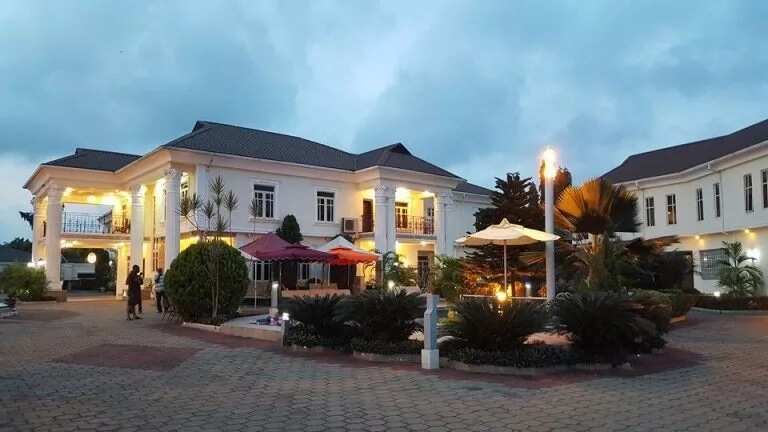 The mansion in question is called Ule Omo Ojushagbola, which means 'The house of the child of Ojushagbola'. It stretches over 1,800 square metres and comprises of four main buildings, including the seven-bedroom house for the King, eight-bedroom house for his guests, a recording studio and a gym. It also has a gate house, staff quarters, a praying area and much more. It was reported that the whole thing cost him over 2 million dollars!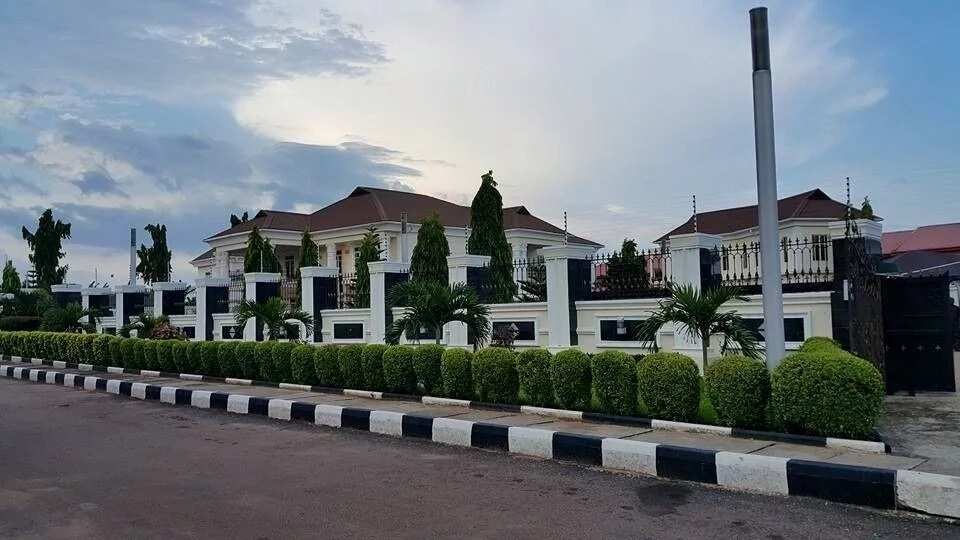 That said, when you see the estate, you can definitely tell that it is worth the money. Even the surrounding territory looks stunning. The lawn alone should win some sort of a competition. The way every shrub is meticulously shaped and no palm tree looks out of place is absolutely fantastic.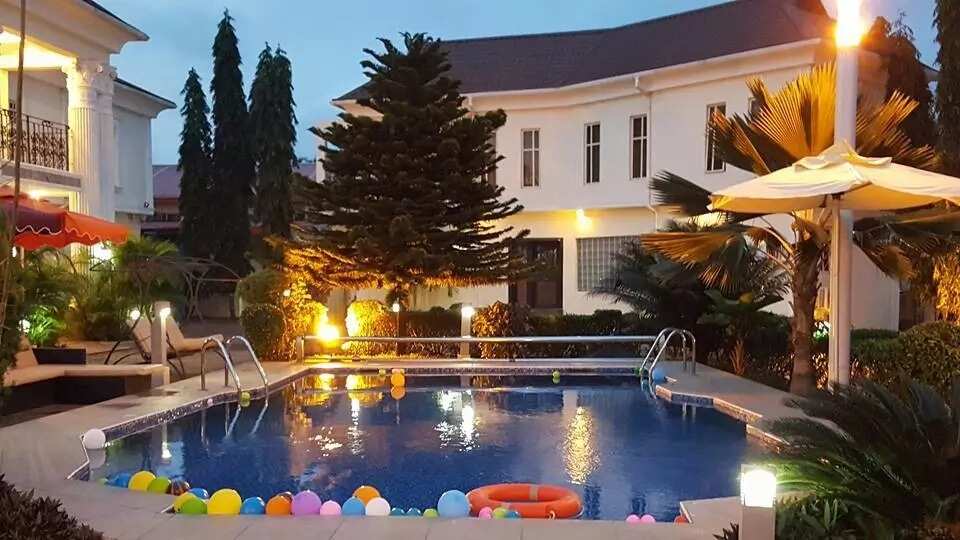 READ ALSO: Top 20 richest musicians in the world
The estate looks like something from a beautiful postcard. No wonder K1 De Ultimate calls it his own Paradise. Virtually the first thing you are greeted with when you enter through the gate (which is also fabulous) is the bluest pool you will ever see. It even has a pleasant sunbathing area, complete with lovely umbrellas and comfortable-looking sunbeds.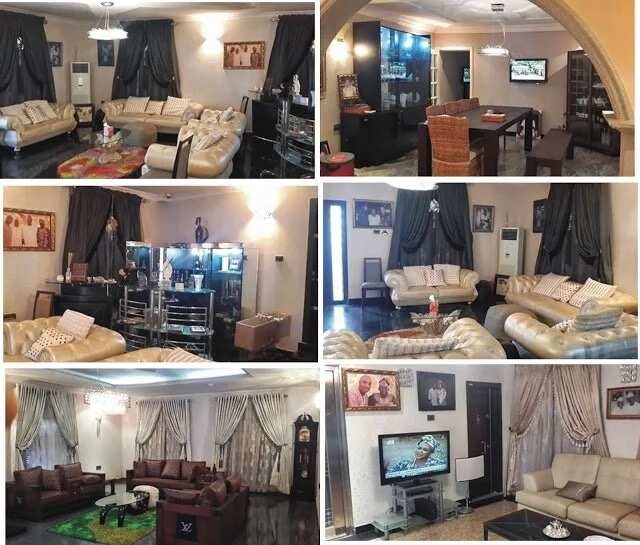 The interior of the estate is just as beautiful as its exterior. The rooms are filled with tasteful furniture and matching drapes.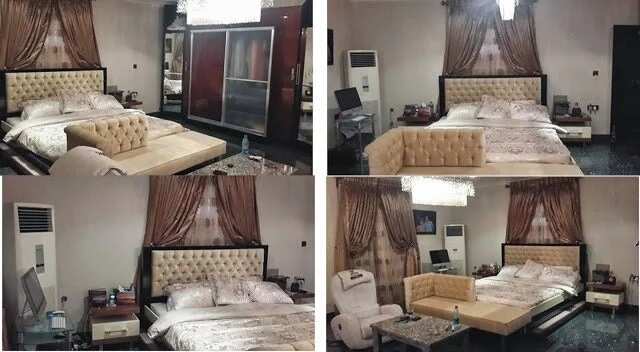 The master bedroom definitely looks fit for the King, with its shimmering sheets and interesting chandelier.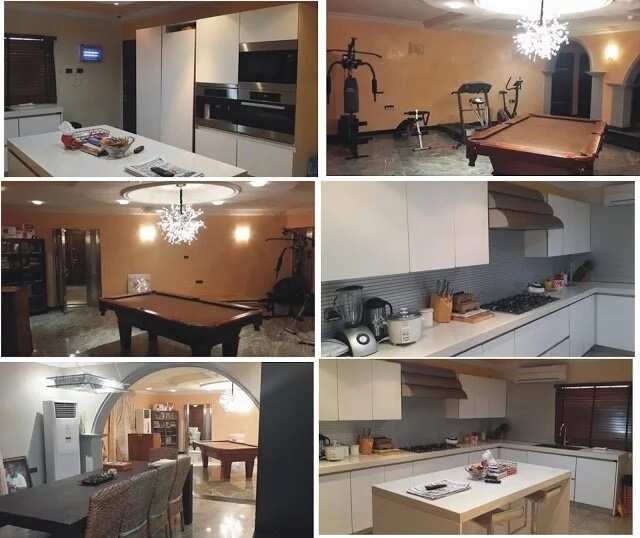 The gym is stocked with various exercise equipment and even has a pool table. The kitchen looks neat and high-tech, and the many chandeliers look positively radiant. According to the media, all of this beauty is sustained with the help of three diesel generators, so you know King means business.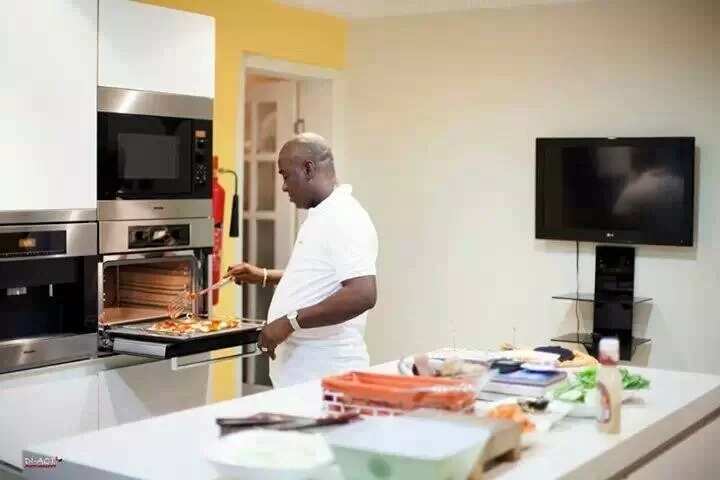 One time, K1 De Ultimate proved that his kitchen was not just for show, and that he knew his way around it. We hope that fire extinguisher in peeking out from around the corner is merely a precaution :)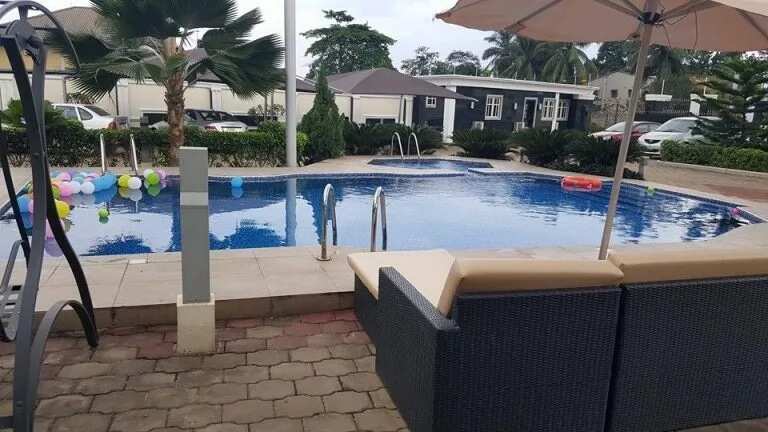 If you want to see even more photos of K1's beautiful mansion, you can find them on his Instagram page we mentioned before, @kingwasiuayindemarshal. He has lots of pictures, where he and his guests are having a great time at his house. However, we also recommend you to stick around, as we have more things to tell you.
The many animals owned by Wasiu Ayinde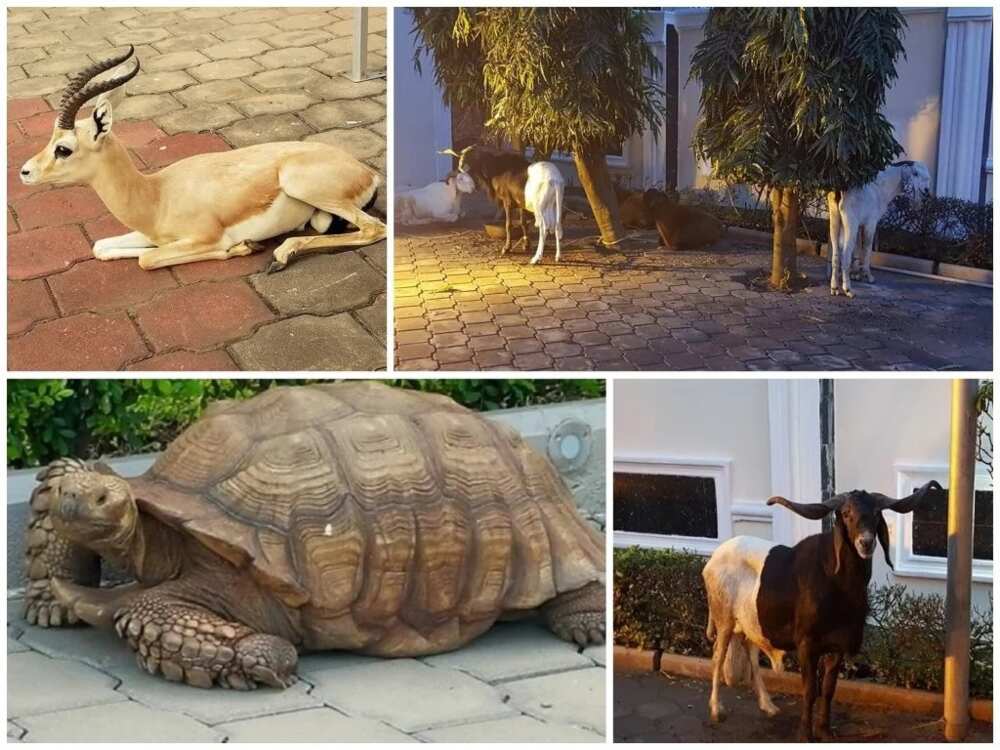 When talking about the singer's mansion, we have decided to save the best for last. Apart from having a very luxurious house, King Wasiu Ayinde Marshal can also boast his extensive collection of various animals. He calls it his Mini Zoo, but, to be fair, some zoos might actually be quite jealous of him!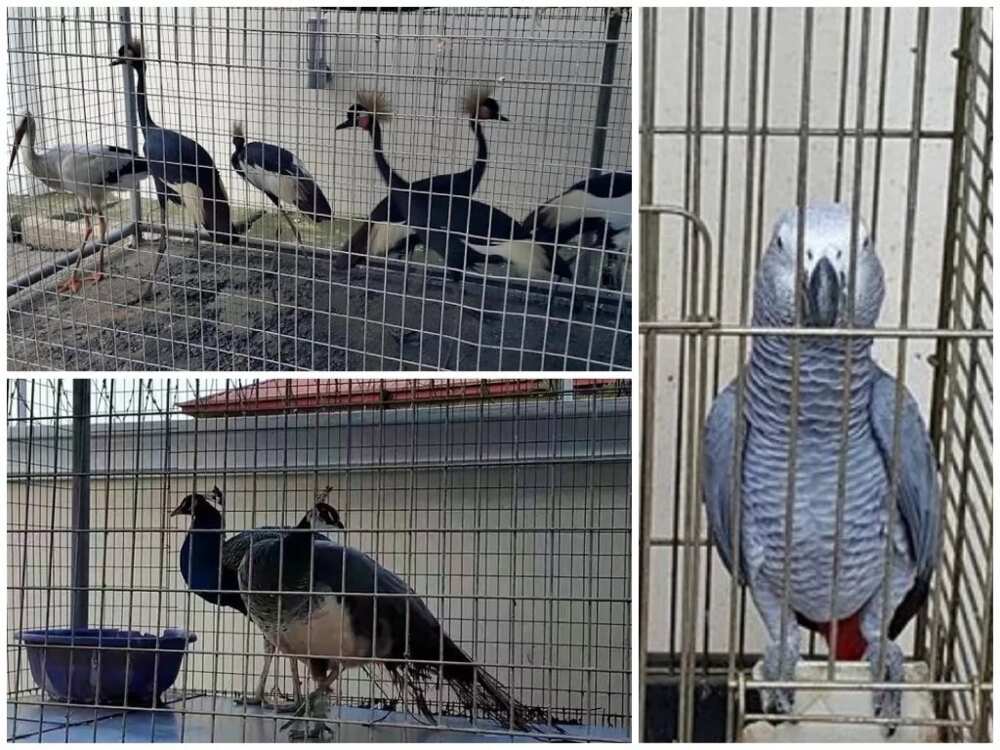 Among his collection, you can find many animals, such as goat, gazelle, tortoises, pythons and even a crocodile! However, it seems like the singer is most fond of the feathered creatures. He owns parrots, peacocks, cranes, eagles, chickens and ostriches. And those are only the ones that we know of! Who knows how many other birds he has in his Mini Zoo?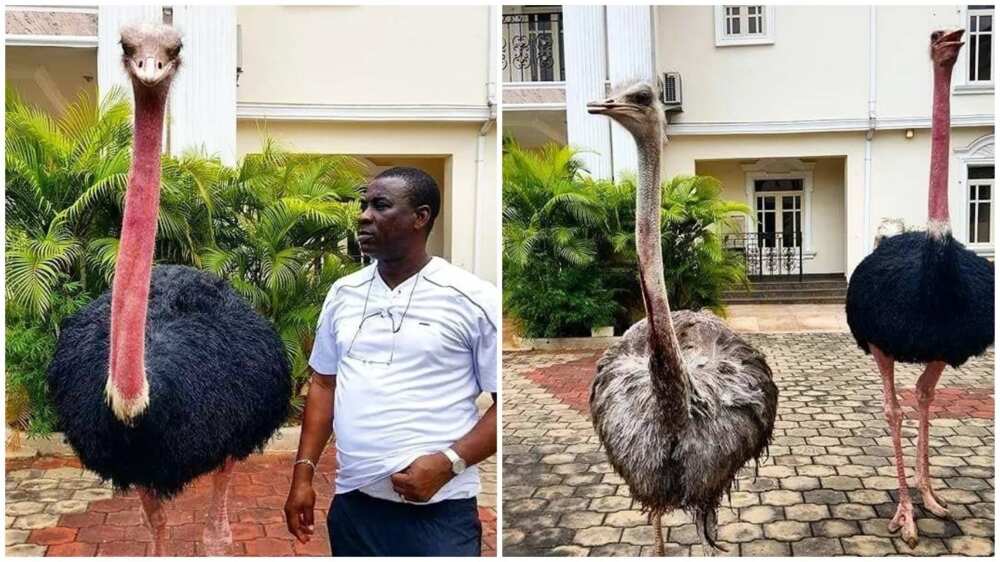 From K1's Instagram, it seems like he loves his ostriches the most. His beloved birds are so big that they tower well above him in photos. Sometimes they do not even fit in the frame.
As you can see, Wasiu Ayinde is a wealthy man, who has a beautiful house and a fascinating collection of animals. Judging by how hard he has worked throughout his life, we think that all this is well deserved. We wish him many more years of a fruitful career and hope to hear more from him in the future!
READ ALSO: Top 10 richest musicians in Nigeria in 2017
Source: Legit.ng