Many citizens of Nigeria are clients of Ecobank. This financial institution is very popular in the country. It also has branches in foreign countries. It is present in Ghana, Kenya, and other African countries. Are you also a client of Ecobank? If you answer is 'yes' it means you should learn how to check Ecobank account balance online. This is simple and easy to do.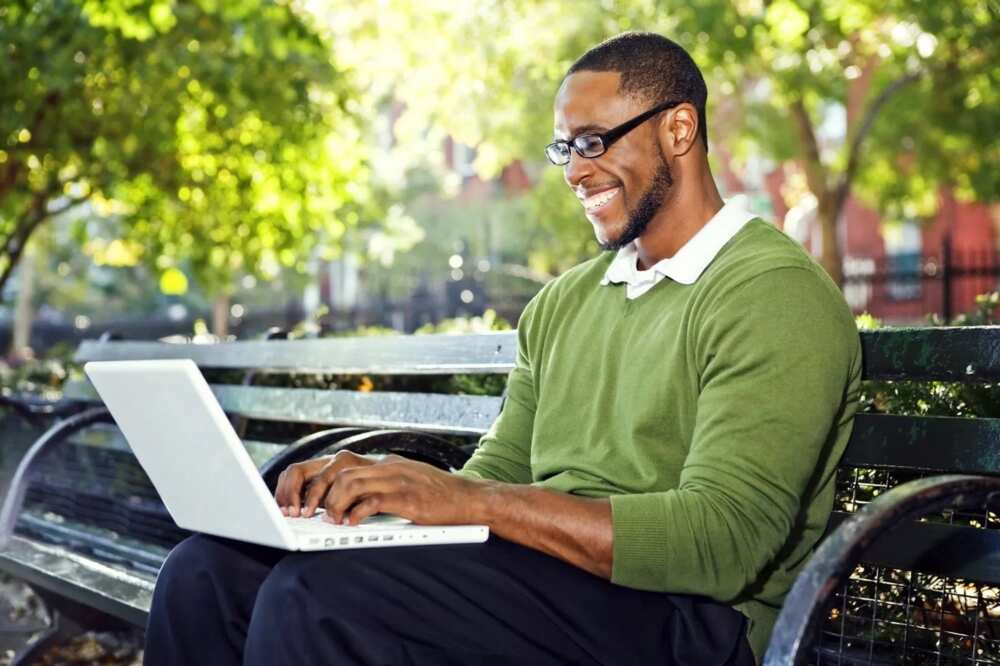 Ecobank online banking
All bank clients can register an account to use online banking features. It is important to complete a special form in order to subscribe for the quick, simple, and useful Internet Banking service. It is possible to fill out this form at your local bank branch. The customer service can easily assist you and help to fulfill this task.
How to check Ecobank account balance
There are several methods how to get your account balance details. There is a quick USSD code that works on your phone. It is *326*0# or you can get this information at the ATM point. Also, you can follow the online checking method below.
Our guide explains the third method, which is quite popular among Nigerians.
Step 1. Go to the official bank website https://www.ecobank.com/.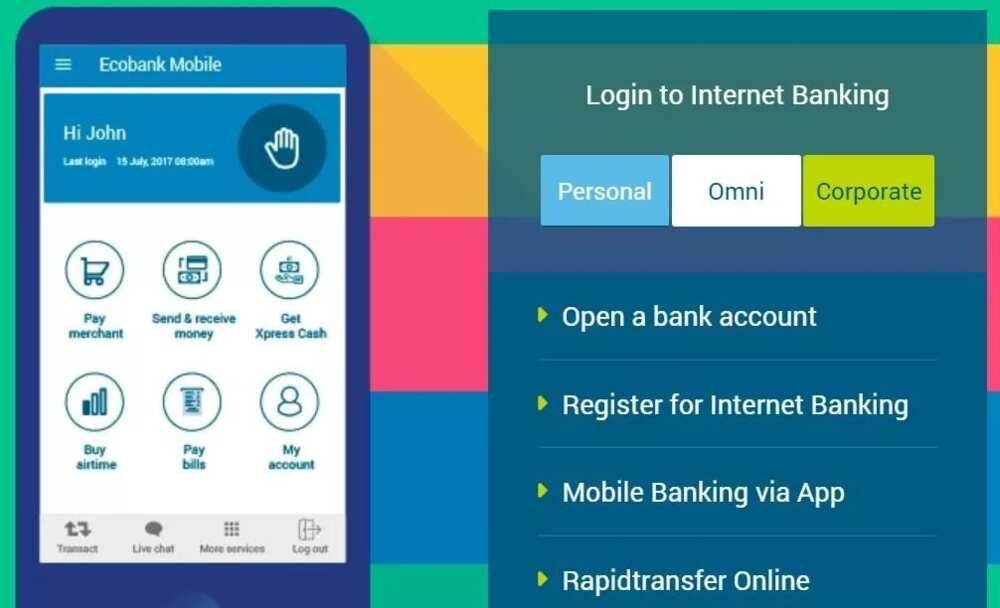 Step 2. You'll see the options under 'Login to Internet Banking' menu on the right – click on 'personal,' 'omni' or 'corporate' button to proceed to your online account.

Step 3. You will see 'English' as your main language. Use your login credentials to log into your account. The site will ask you to type in the user ID (it is unique for every user). Click on 'Continue' button.
Step 4. Enter your account password. You will be asked to confirm that it is you via picture or message.
Step 5. You should use Account Information option to monitor the financial transactions and track your funds spending. You will see two options: Account Summary and Account Activity underneath.
READ ALSO: Access Bank transfer code to other banks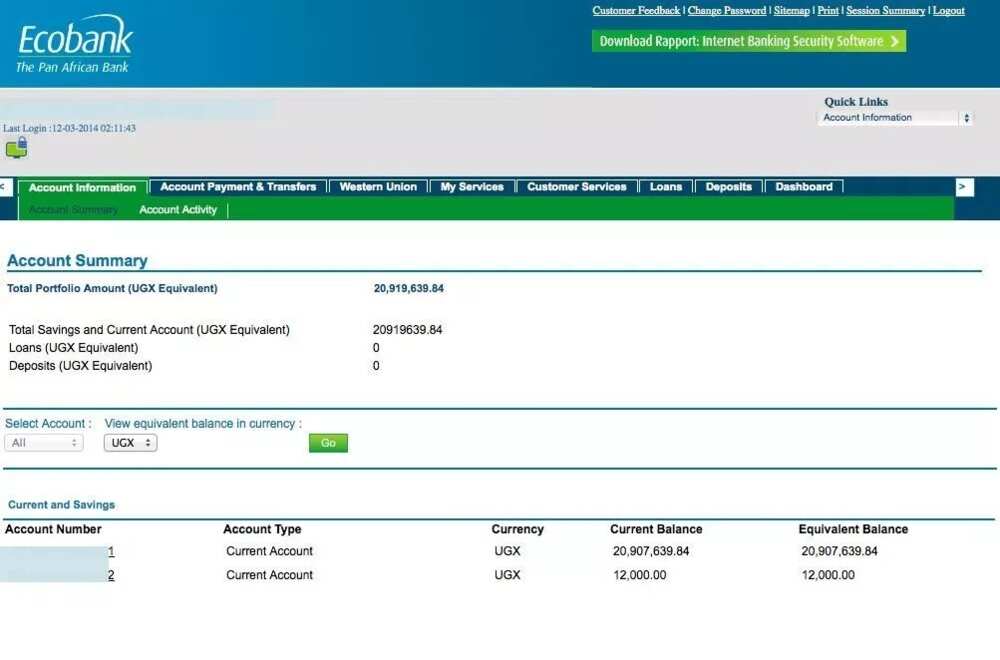 Step 6. Use the drop-down menu under 'View equivalent balance in currency' to select the preferred currency. It is possible to switch this option and view the information about your current account finances in different currencies.
Step 7. You will see all the details about every account you have with the balance under 'Current balance' menu.
That's it. You can now check your Ecobank account balance online. This can be done on computers and tablet devices as well as on smartphones with an active internet connection.
READ ALSO: Ecobank transfer codes