Angelina Jolie fan undergoes 50 surgeries to look like her idol
A 19-year-old Angelina Jolie fan from Iran went through fifty operations to have the face of her beloved actress. The photos in this article will shock you!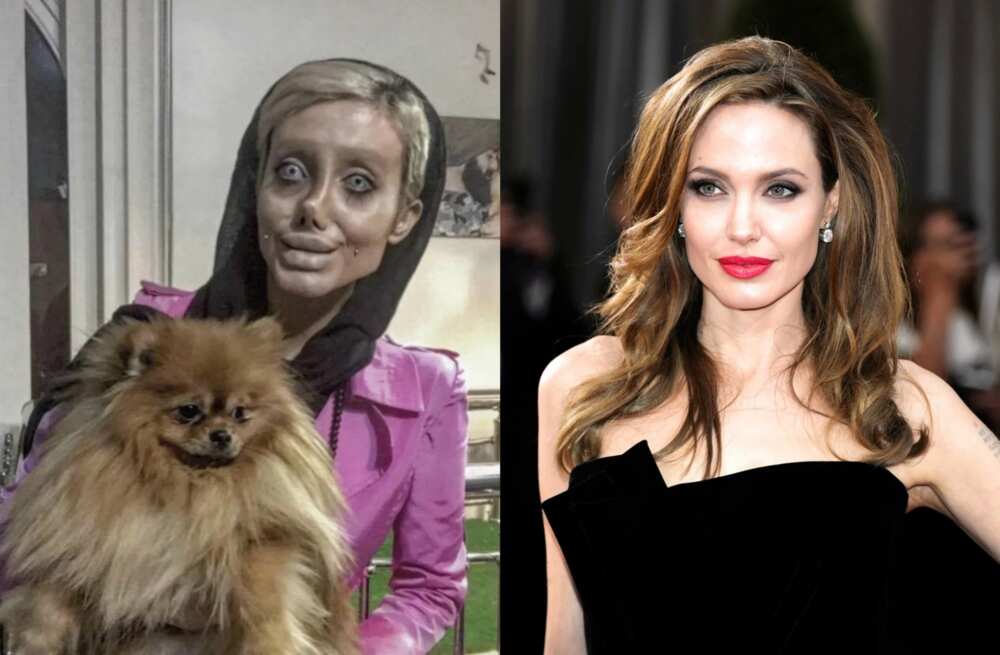 Usually, Instagram models have such perfect and beautiful pages that people can't even believe that these girls are real and live among us. This is because, in most cases, it is as a result of Photoshop mastery, a bit of light maneuvering, a good make-up artist and yes, sometimes, the work of a cosmetologist or surgeon. The real truth can only be found outside of the popular social network.
This girl from Iran went extreme far to embellish her appearance. An article about her was published recently on the online news website, The Sun UK. Thanks to plastic surgery, this lady has become so disturbing to look at. We can't imagine that she's proud of the results now.
READ ALSO: You won't believe where these celebs used to work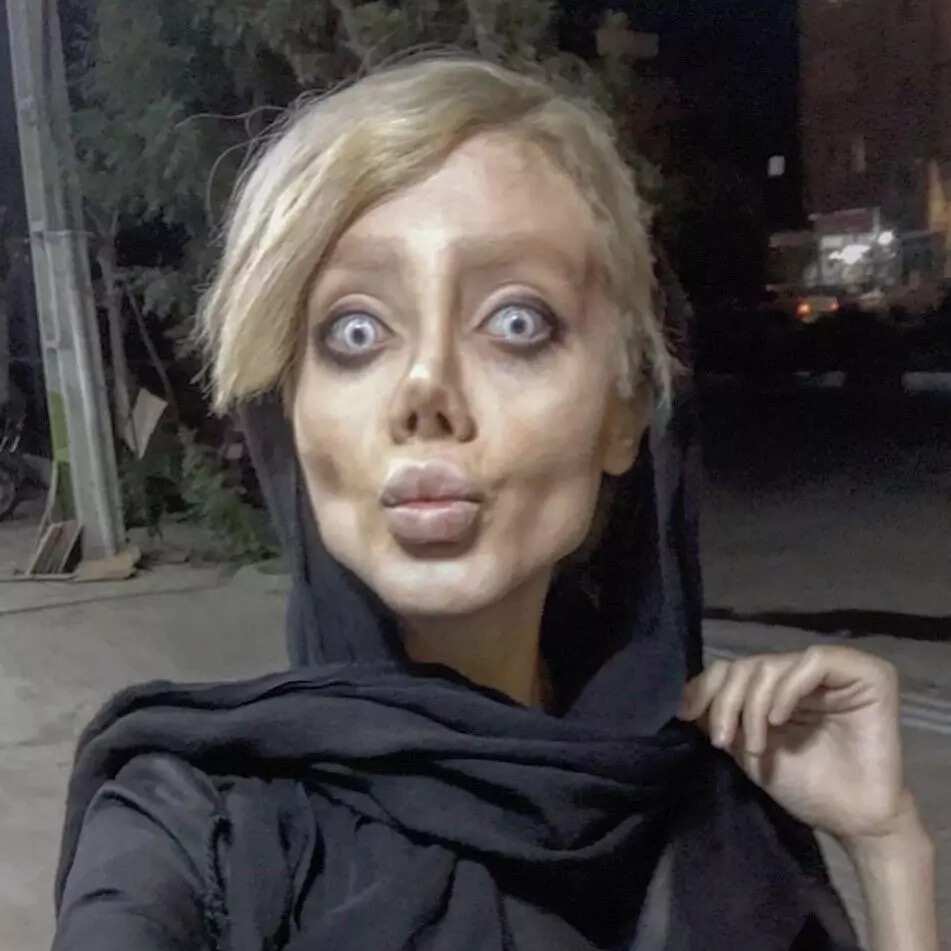 Shocking story of Sahar Tabar
The resident of Tehran, Sahar Tabar is only 19 years old.
It can be quite hard to see the similarity between herself and her idol now. Angelina Jolie better not to see this photo of her "copy", because a professional make-up artist could not create such a face for the actress even for a role in a horror film.
The fan of the Hollywood star must be rich. She went under the knife for 50 surgeries! And all this was done to have the look of her dream. But she obviously overdid it.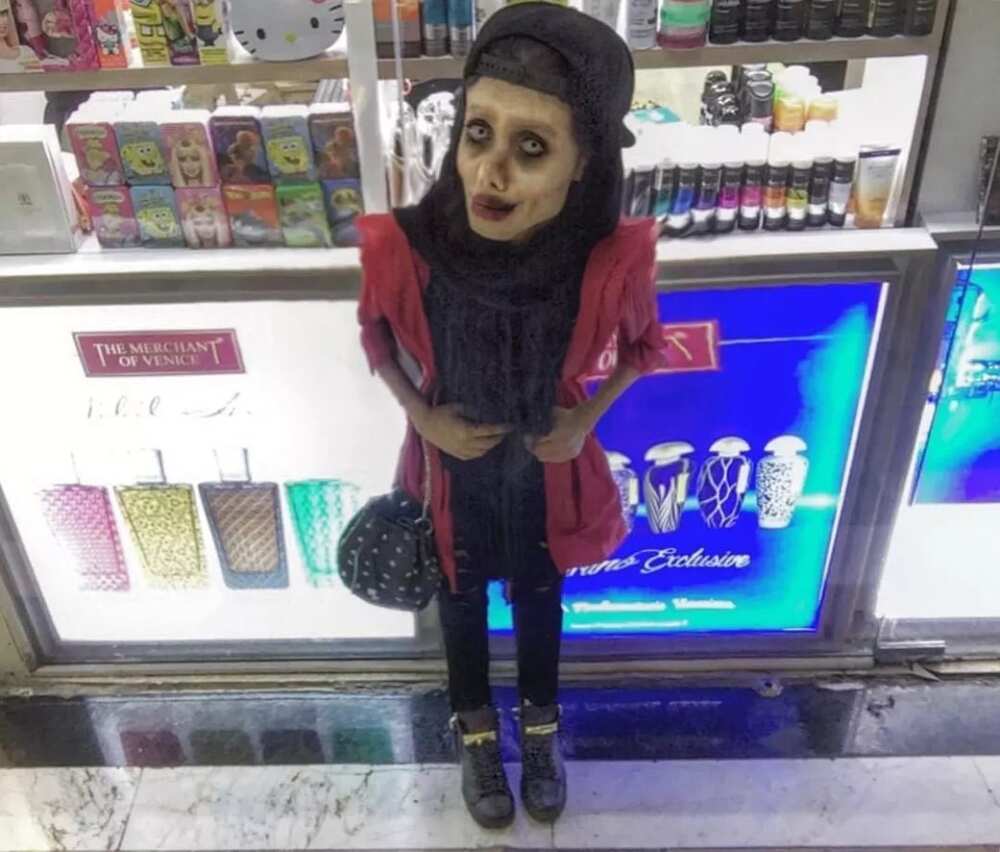 It seems Sahar chose some specific pictures of Angelina Jolie as inspiration and those photos were probably of when the star was extremely thin after the scandalous divorce with Brad Pitt. So Sahar decided to get rid of some "extra" weight. She was so persistent that she made sure her weight was brought down to 40 (!) kilos.
Not surprisingly, the appearance of the Iran girl is much more like Michael Jackson was when he was really ill, or that of the heroine of the cartoon "Corpse Bride." Many of her nearly 300 thousand followers think so too.
Of course, everyone wants to see how she looked before. The last picture of herself that she posted on Instagram was from 8 months ago.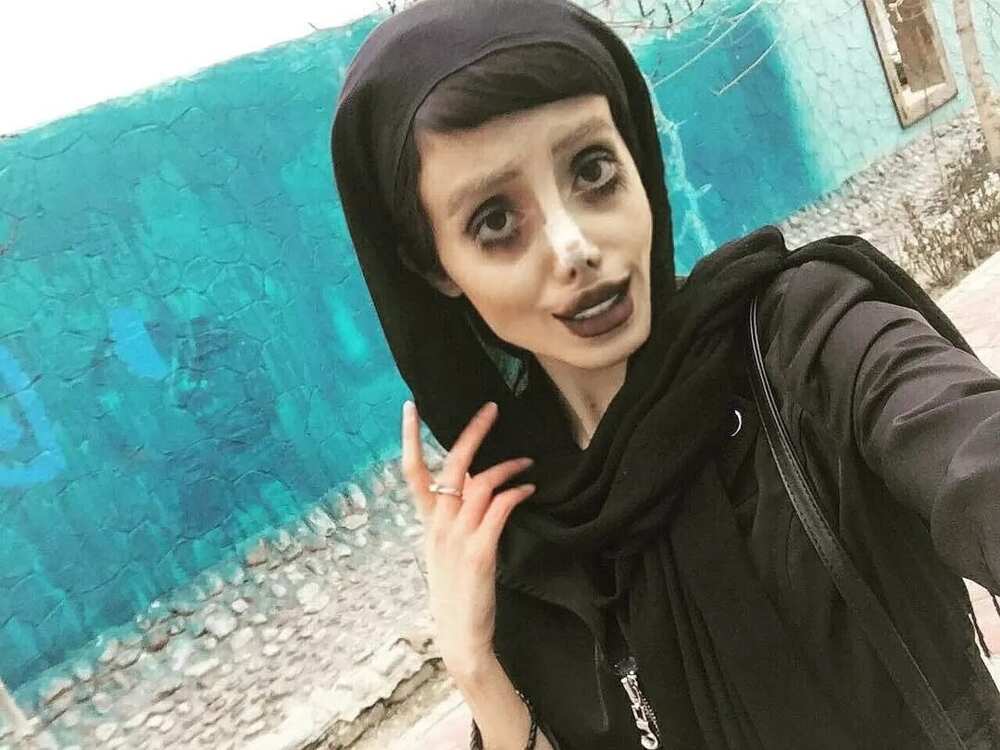 However, we were able to dig one from a little further back. She looks nice and sweet here, don't you think? One has to wonder why she had to pay so much money for something that she naturally had - beauty.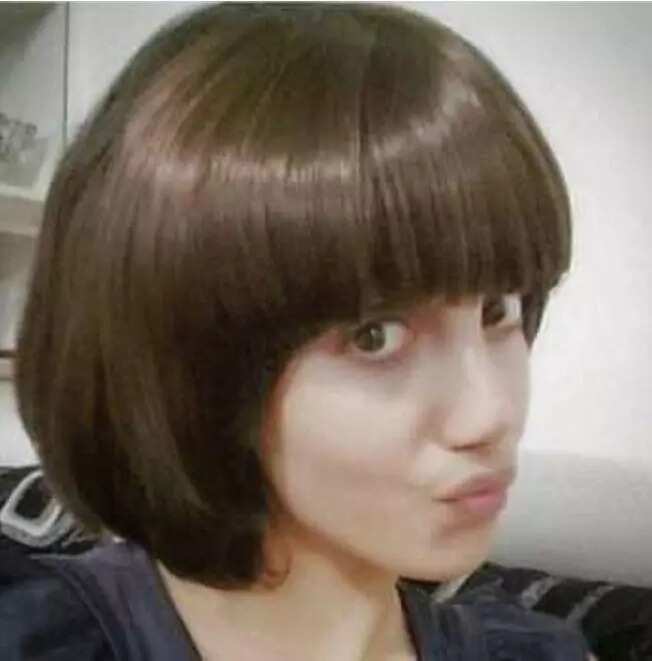 Well, if Sahar is happy, then it is her choice what to do with her own body. We just hope that this story will not serve as a harmful example for other young girls wishing to look like their idols.
READ ALSO: 5 Nigerian celebrities that will treat Angelina Jolie right
Source: Legit.ng