Finally, the long-awaited wedding of Adesua Etomi and Banky W came to pass! Their union is very delightful one between two creative personalities - a genius poet/singer and a talented actress. We are going to show you so many beautiful photos from their lovely marriage ceremony which took place in Lagos.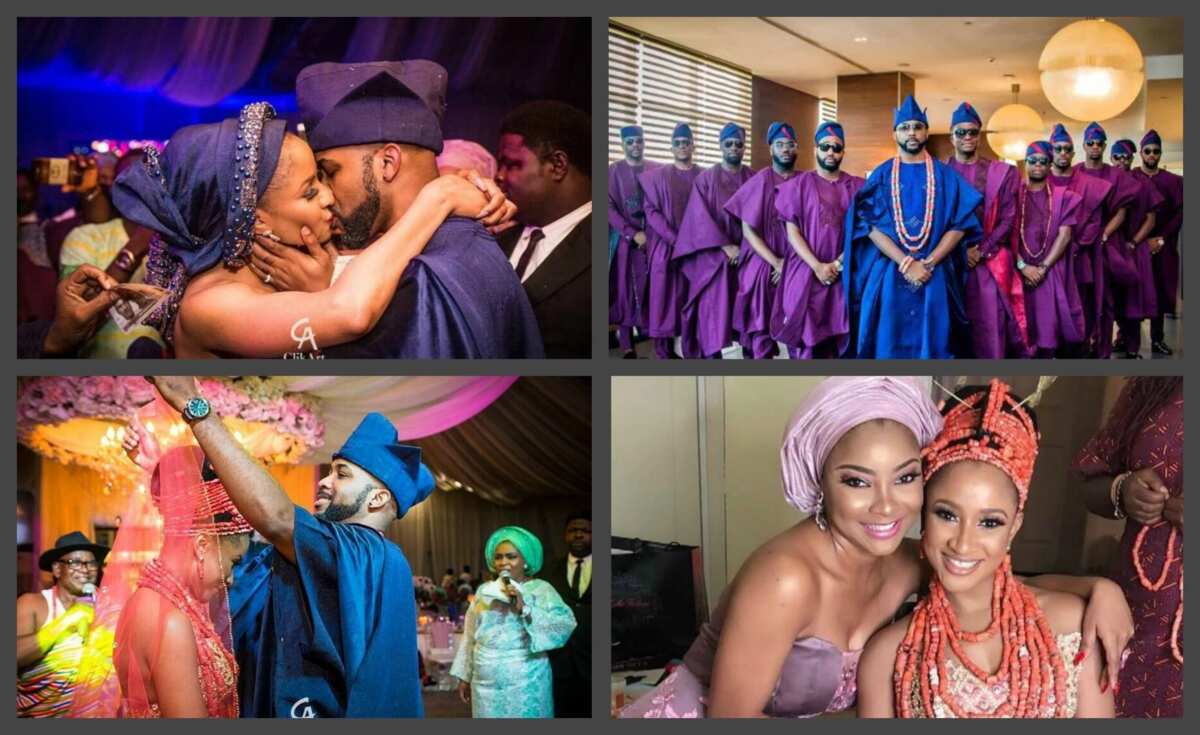 The traditional marriage ceremony of Banky W and Adesua Etomi took place on Sunday, November 19, 2017. The ceremony was attended by close friends, like-minded people, relatives and top celebrities such as M.I Abaga, Bovi, Lynxx, Linda Ejiofor, Basket Mouth, Tunde Demuren, Toolz, Tolu, Oniru, Chigul, Juliet Ibrahim, Dotun Kayode, Kemi Adetiba, Sola Sobowale.
Here are some important facts about the couple:
Banky W recently underwent a surgery to get rid of skin cancer. This illness had affected him some years ago, but subsided for a while, only to return again this year. Despite the singer's recent surgical procedure, he looked active and cheerful on his wedding day.
READ ALSO: Banky W cancer tumor surgery: how is he?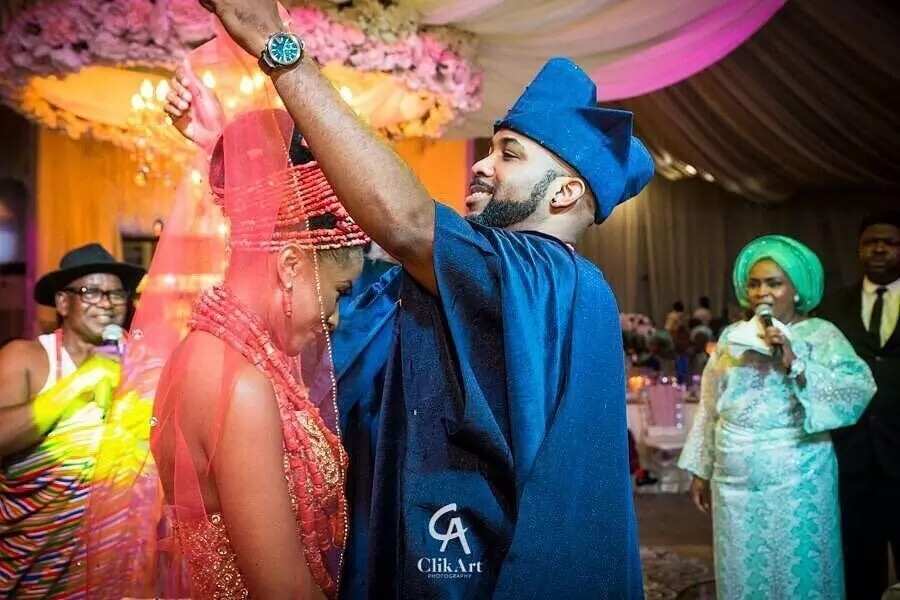 Initially, the public perceived the engagement of these two celebrities as a publicity stunt to attract the attention of fans, however, in February they announced that their intentions were absolutely serious.
The couple both featured in hit Nollywood movie "The Wedding Party". This movie turned out be a rehearsal for their real wedding. Film critics and spectators noted that there was undeniable chemistry between the duo that was similar to that of Angelina Jolie and Brad Pitt in the movie "Mr & Mrs Smith".
Check out some beautiful photos from their traditional marriage below: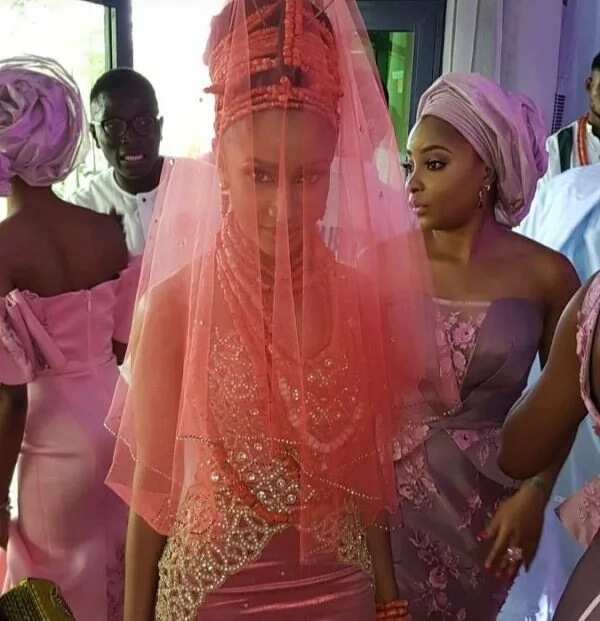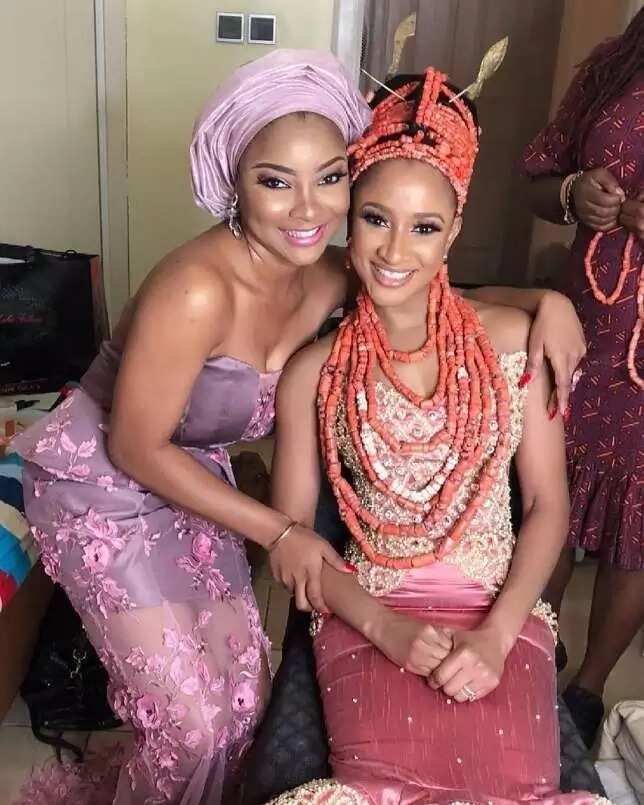 The charming bride looked delightful in her wedding dresses. There were two of them. The first was a feminine rosy attire and the second was a chic blue number. Both dresses perfectly emphasized her tender maiden beauty and were styled to reflect the best of Nigerian traditions. They were decorated with spectacular folds, had elegant embroidery, exquisite jewelry and combined with luxurious headdresses.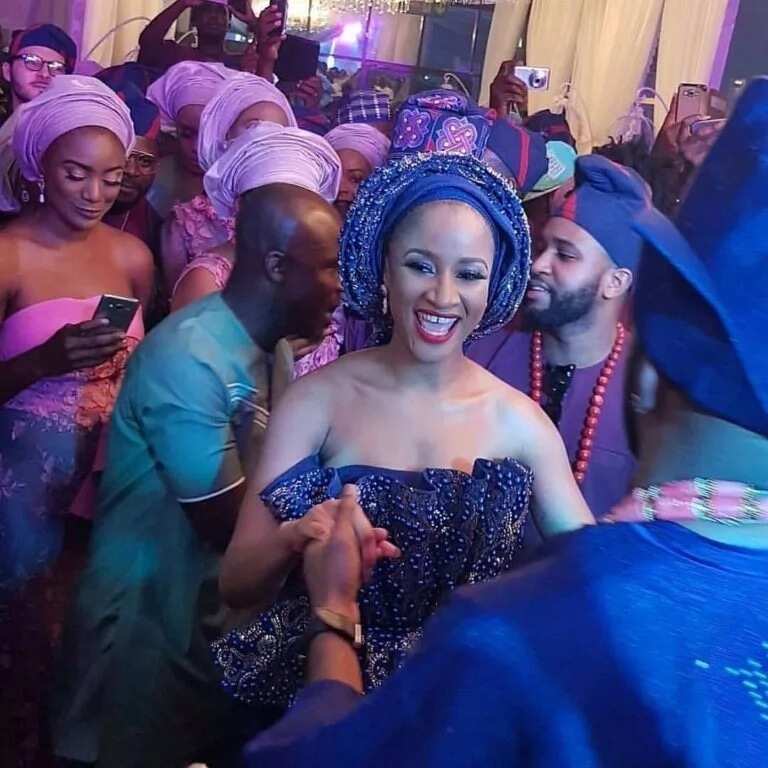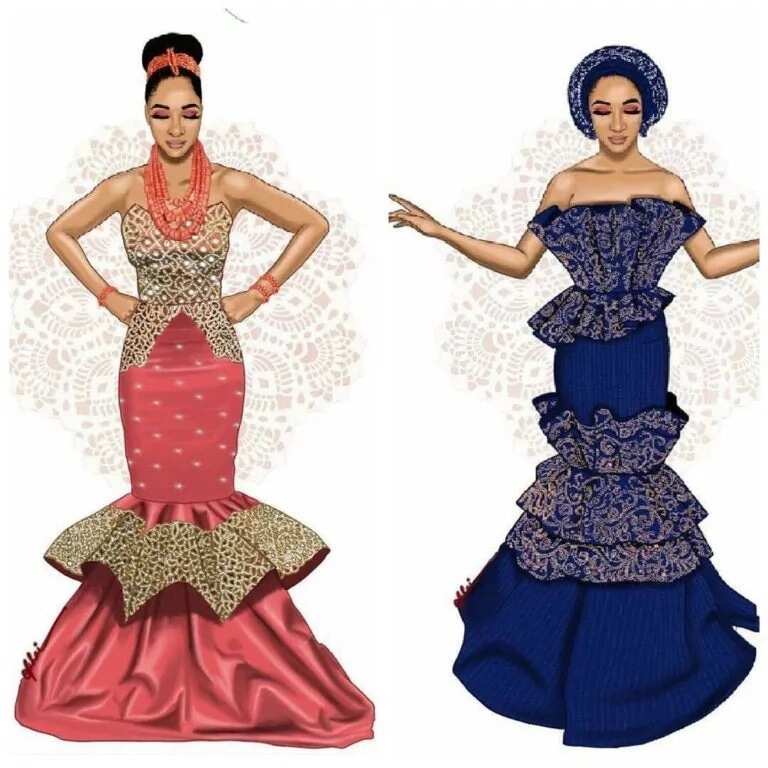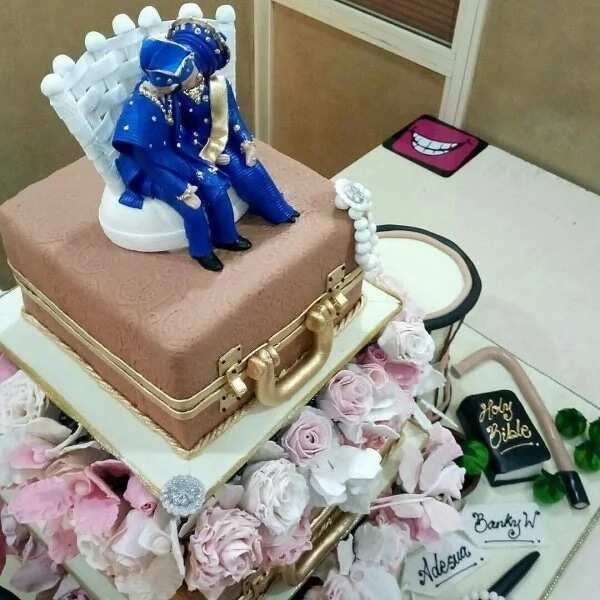 Their wedding also featured one of the most beautiful wedding cakes ever seen.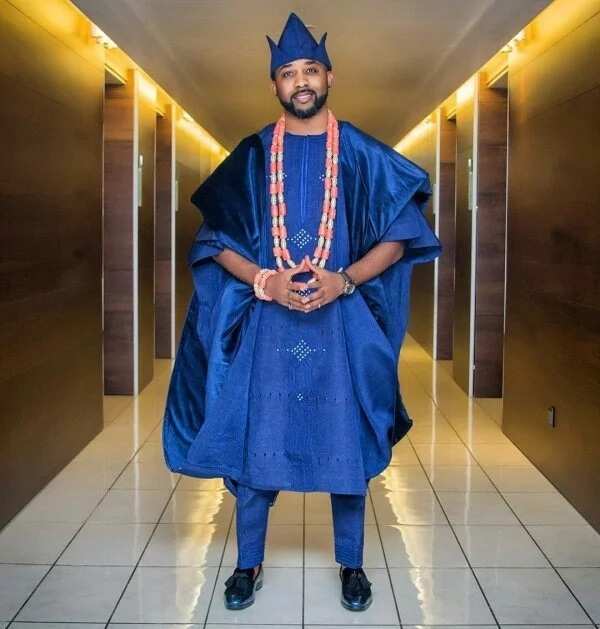 The groom wore a stylish traditional blue agbada and cap with orange neck beads and bracelets.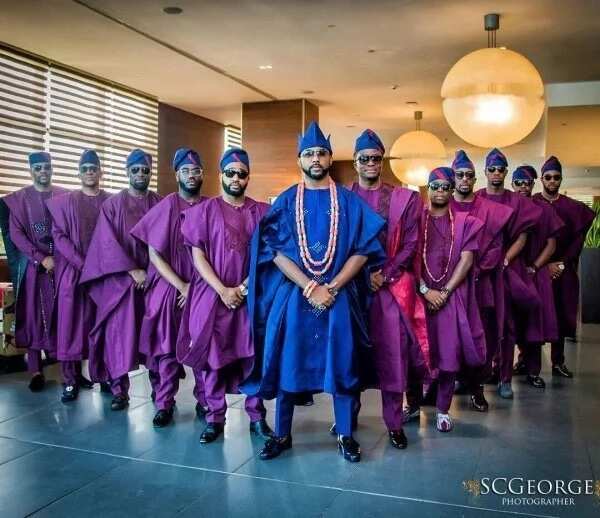 His groomsmen were just as dapper.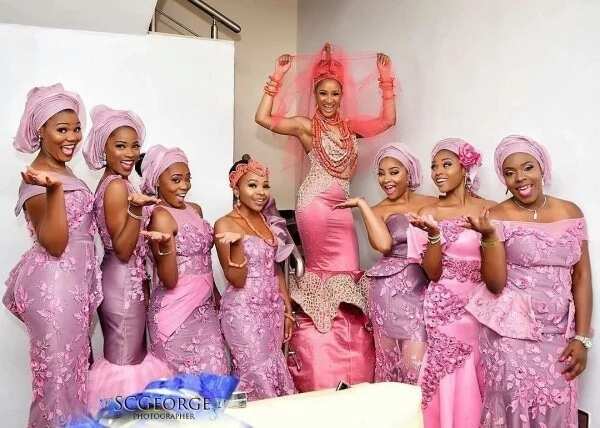 Their charming aso-ebi girls were dressed up in pink attires with flowery designs; they looked so gorgeous.
The ceremony was a fairly large one and everyone who attended seemed to be having a great time sharing in the beautiful love existing between the couple.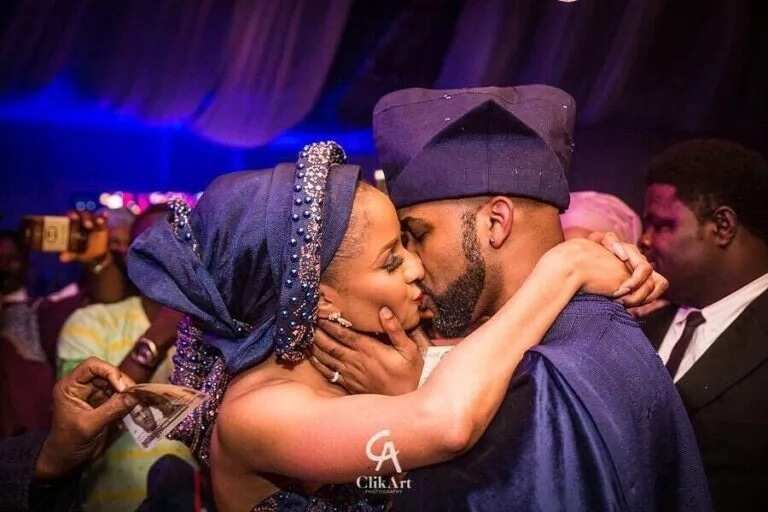 We hope that you liked Banky W's wedding pictures. Let us congratulate the newlyweds, wish them long years of happiness, mutual understanding and boundless love.
READ ALSO: Adesua Etomi and Banky W love story