LIVE: President Buhari addresses the nation
- As Nigeria celebrates its 57th Independence celebration on October 1, 2017, President has addressed the nation
- In his speech he thanked Nigerians for their support and said it was important to remember the journey of Nigeria
- He also spoke on the fight against corruption and the progresses his government has made
- Nigerians have reacted in various ways to the many points President Buhari raised in his speech
President Muhammadu Buhari is currently addressing Nigerians live on national television today, October 1.
Legit.ng brings you major highlights of the president's address below:
At 7:00am, President Buhari began by saying: "October 1st remains an important date for all Nigerians, as the day we attained one of the most important desire of humans -freedom. It is day for celebration and rededication."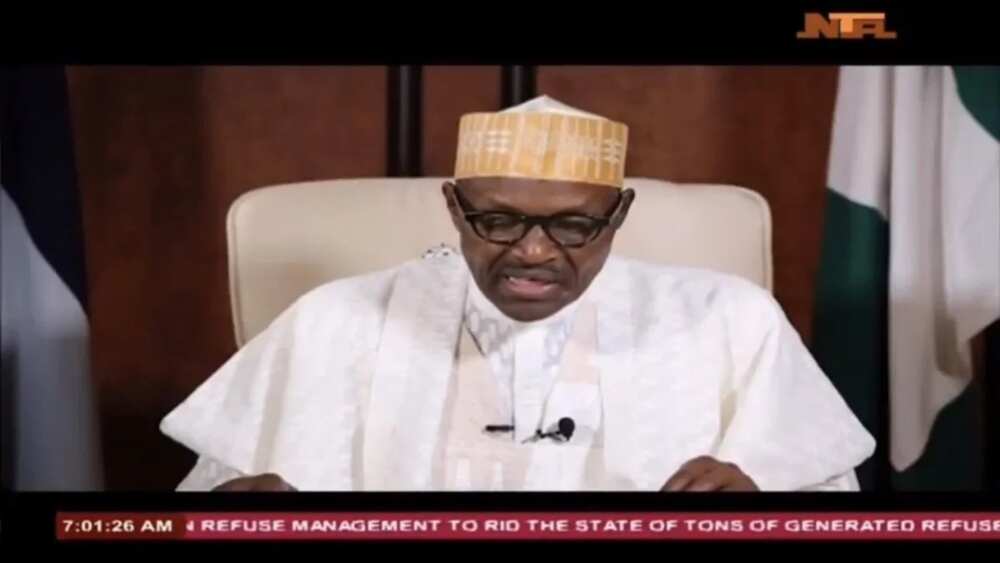 He also said: "The PDP government squandered the government's resources and we were left with no savings and depleted infrastructure deficit."
Speaking on the APC campaign, he said: "The APC government's campaign rallying cry to restore security, re-balance the economy and fight corruption was not all rhetoric.
"The country must first be secured. The economy must be re-balanced so that we do not depend on oil alone. We must fight corruption which is Nigeria's number one enemy. Our administration is tackling these tasks in earnest.
READ ALSO: Buhari's performance is below average, Nigeria will be worse off if he gets second term - Bishop Okogie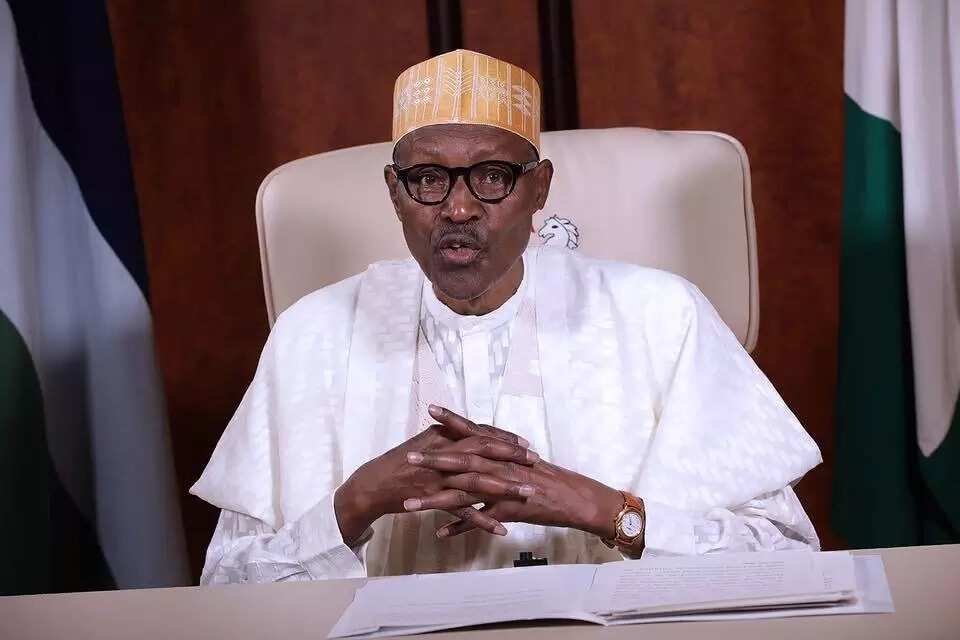 At 7:04am, speaking on the agitations and calls for restructuring, he said:
"Many irresponsible groups are calling for a rerun of the civil war, those doing this were not born by 1967.
"As a young Army Officer, I took part from the beginning to the end in our tragic civil war costing about 2m lives, resulting in fearful destruction and untold suffering. Those who are agitating for a re-run were not born by 1967 and have no idea of the horrendous consequences of the civil conflict which we went through.
"I am very disappointed that responsible leaders of these communities do not warn their hot-headed youths what the country went through. Those who were there should tell those who were not there, the consequences of such folly."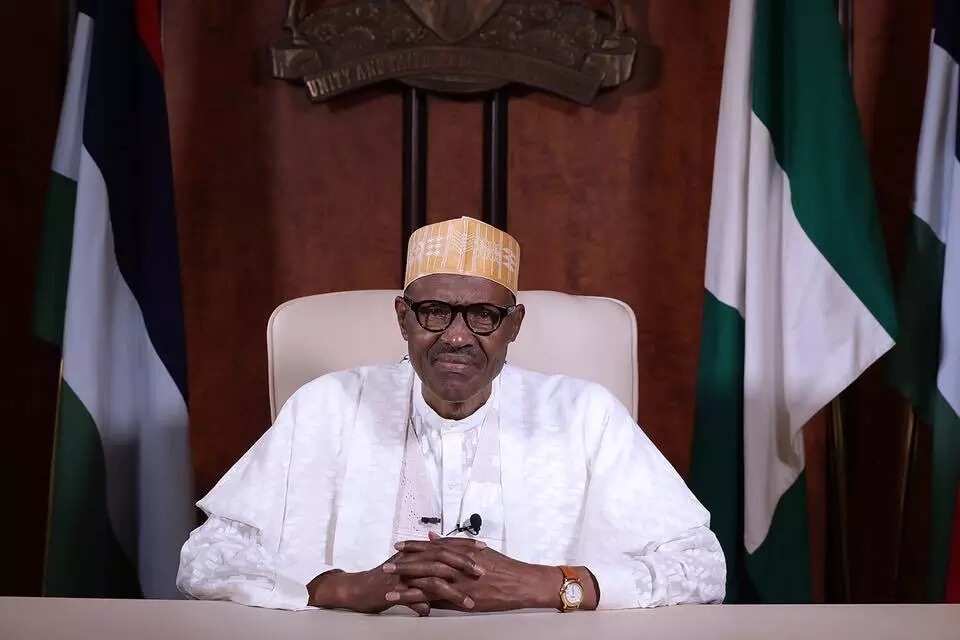 President Buhari also said: We have increased funding to homegrown school feeding programme
"We expected the fight against corruption to be difficult, we expected corrupt people to fight back, we have done our best to fight, including using the Treasury Single Account (TSA).
"Justice Malami has been appointed to help improve the judiciary and sancytion any udges found corrupt.
"Fighting coruption is important. I call on all Nigerians to fight corruption by refusing and not asking for bribes and also by whistle blowing.
"As we enter the second term, we intend to accelerate progress. Thank you and happy holidays. God bless our country."
Read the full speech embedded below:
PAY ATTENTION: Watch more videos on Legit.ng TV
Legit.ng earlier reported that the office of the Nigerian vice president, Yemi Osinbajo, has released a list of 57 achievements of President Muhammadu Buhari's administration to mark Nigeria's 57th Independence day anniversary.
The presidency listed the release of some Chibok girls as well as the war against Boko Haram as some of the main achievements of the Buhari's administration.
Watch this Legit.ng video to see how Nigerians are celebrating Independence day:
Source: Legit.ng