I feel for Biafrans, only God can help you now - IPOB's US coordinator
- The Biafran agitation has generated tension all over the nation
- This has been fueled by the violence allegedly perpetrated by members of the Indigenous Peoples of Biafra (IPOB)
- A leader of IPOB seems to have given up on the struggle
A United States of America-based IPOB leader, Candy Stallworth, seem to have abandoned the Biafran struggle.
Stallworth who is IPOB's mobilisation leader in the US, lamented over the fortunes of the group via her Facebook page on Monday, September 25.
She wrote: "Attention, Trump, U.N, America, this is the mentality of the overseers of Biafrans, look how they attack me a Christian and American now I know why you stay silent! I feel for Biafrans who are not heartless only God can help you now!"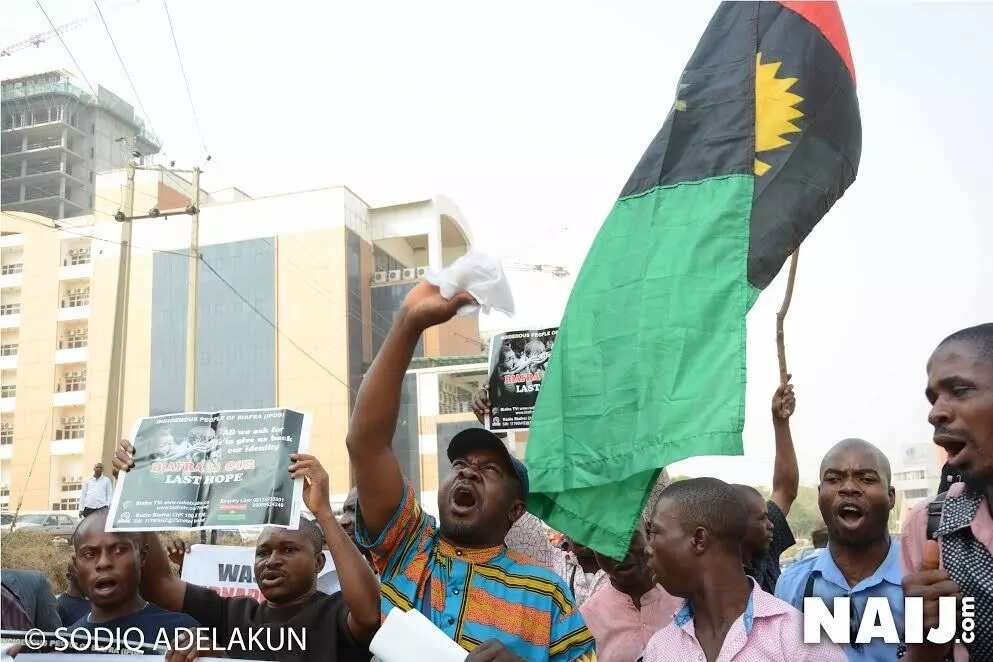 READ ALSO: Please stop hateful speeches - IPOB's US-based leader begs Biafran sympathizers
Stallworth has been facing criticisms from IPOB members who feel that she has abandoned their cause.
Her Facebook page was filled with insults from the group members, many of which accused her of deceiving them.
Some accused her of being a false informant...
While others advised their fellow members to stay away from her...
Meanwhile, President Muhammadu Buhari is set to order the forfeiture of assets belonging to IPOB to the federal government following the designation of the group as a terrorist organisation.
Sources quoted at the Federal Ministry of Justice said the president is expected to appoint an administrator, who would oversee the forfeiture of IPOB's assets, home and abroad, to the federal government.
According to the sources, the forfeiture of IPOB's assets would no longer require any court order since the group had been designated a terrorist organisation.
READ ALSO: IPOB leader rebuff claims of taking $1million from APC
Watch this Legit.ng TV exclusive video of Nnamdi Kanu's lawyer reacting to the Nigerian army's invasion of his client's residence in Abia state:
Source: Legit.ng