Good Samaritan saves suspected thief from jungle justice in Akwa Ibom state
Legit.ng came across a touching post shared by a man who was instrumental in rescuing a boy from receiving jungle justice after he was caught stealing.
The fate of a teenage boy in Akwa Ibom state would have been sealed by death, if he wasn't saved from an angry mob after he was caught stealing car batteries from a mechanic workshop.
According to a post shared by Facebook user Felix 'Umache' Ekpoudom, the young man would have been burnt to ashes if he hadn't stepped in to rescue him when he did.
Ekpoudom said he had to call the police after asking the crowd to stop attacking the boy who they had already tied up.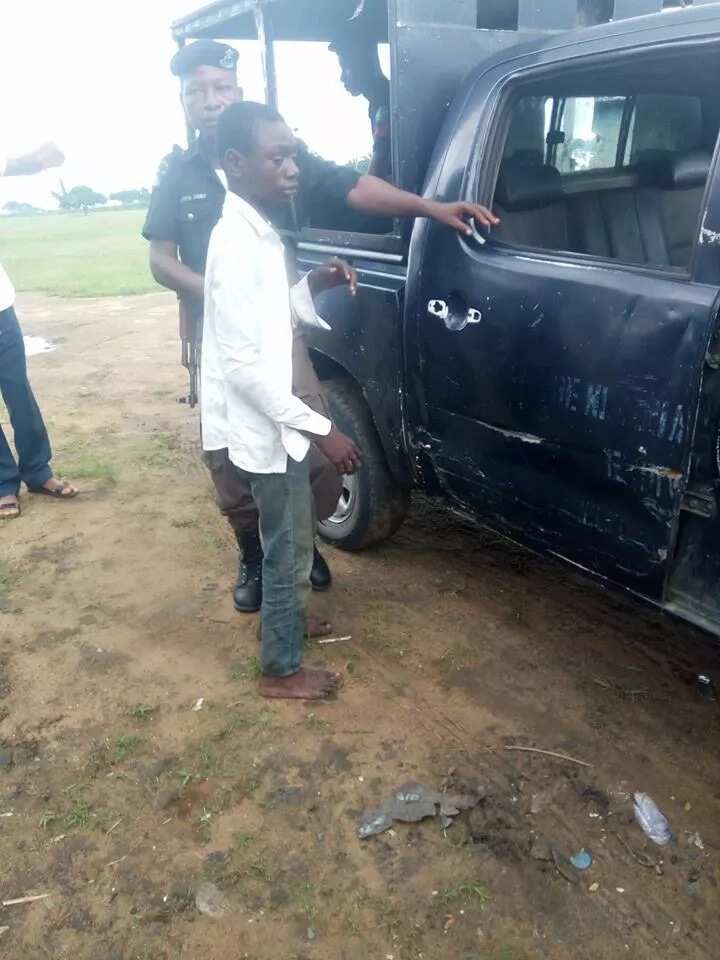 READ ALSO: Keke driver caught trying to rob passenger in Ebonyi state
Sharing the post on his page, he wrote:
"#AbortedJungleJustice...I just save life this #ForgivingSunday Morning...This young boy was caught by area boys stealing car batteries and other items in a mechanic workshop, they tighten the boy like he-goat pour petrol on him, about to set fire on him to burn to ashes...As God may have it I stepped into the scene, introduced myself and ordered all of them to stand down their actions else everybody will go in for it....Though wasn't easy for them to obey me, I immediately call Police for backup, to also take away the boy for proper investigations....God is forgiving and merciful..Thank and glorify Him. Happy Sunday everyone #PoliceUrFriend."
READ ALSO: We will not tolerate jungle justice - Lagos police issues strong warning
See a picture of the police taking him away below: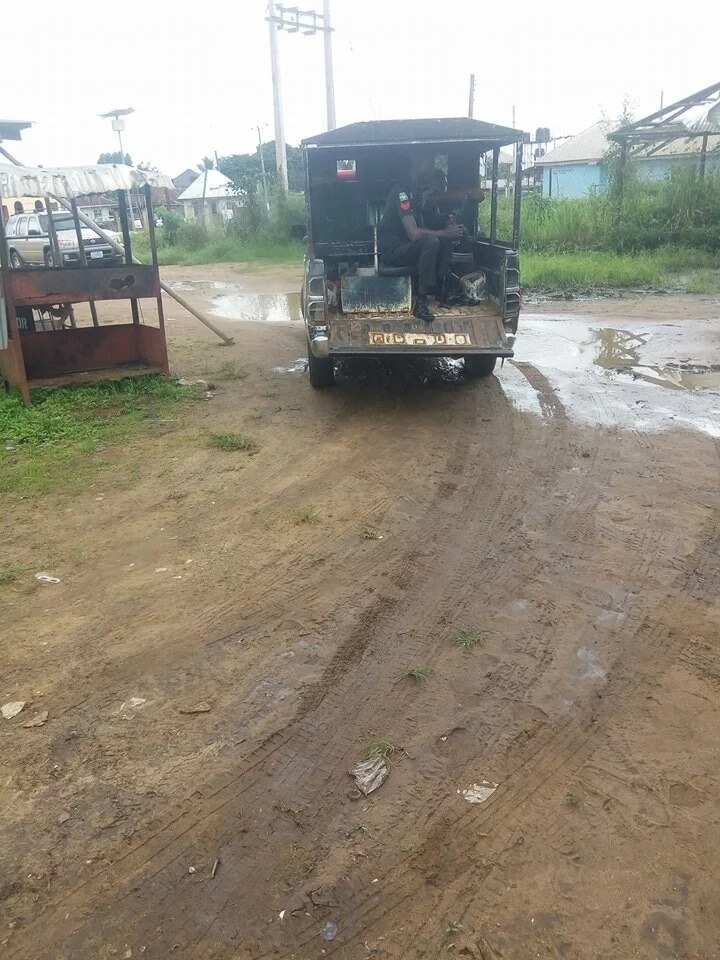 Nice one!
Meanwhile, watch this video to see the numbers to call if any police officer misbehaves:
Source: Legit.ng