What are main agricultural products in Nigeria for export?
Nigeria makes a lot of money from the oil industry, but it's not only this "black gold" that keeps Nigerian economy growing. Agricultural products are also the base of the Nigerian economy, supplying food not only for most Nigerians but also exporting crops and fruits to other countries as well. These days, the agricultural sector is facing various challenges, but still developing very fast. What are main agricultural products in Nigeria? What products are exported? Let's find out together.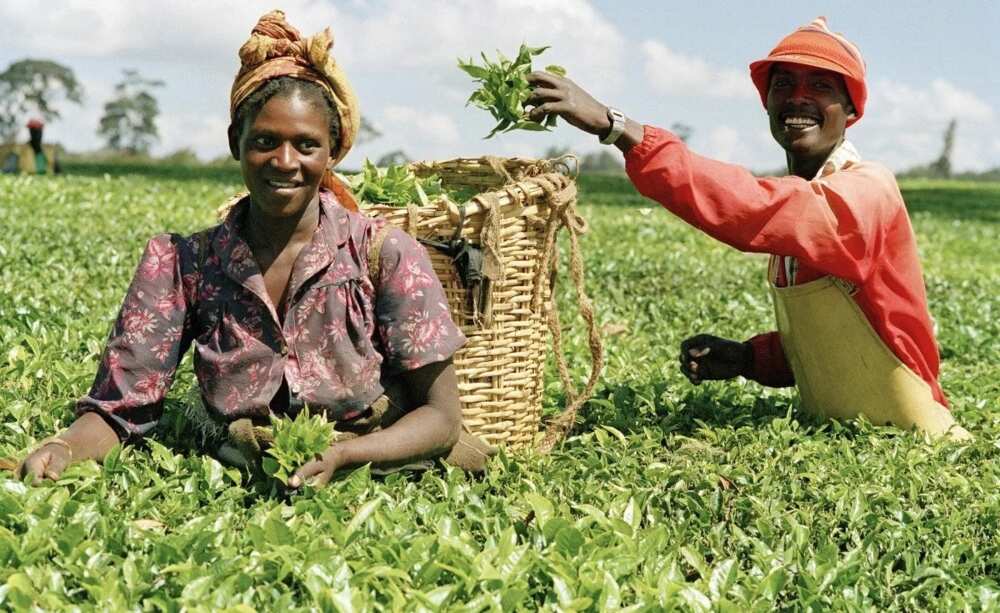 The agriculture sector is considered to be the strongest and most developed branches of economy in Nigeria. Up to 30% of the population is engaged in this industry. There are different sizes of sectors in the Nigerian agriculture: small, medium, and large scale businesses. Nigeria's diverse climate, which varies from tropical to subtropical makes it easy to grow almost all agricultural products in the region. For this reason, more than 33% of Nigeria's land area is cultivated by farmers. Usually, small farms produce more products. It is estimated that they are responsible for about 80% of the total agricultural products. The large scale farms are not very popular in Nigeria, because of the underdevelopment of the economic system.
The two main groups of agricultural products in Nigeria:
Products for national consumption
Products for export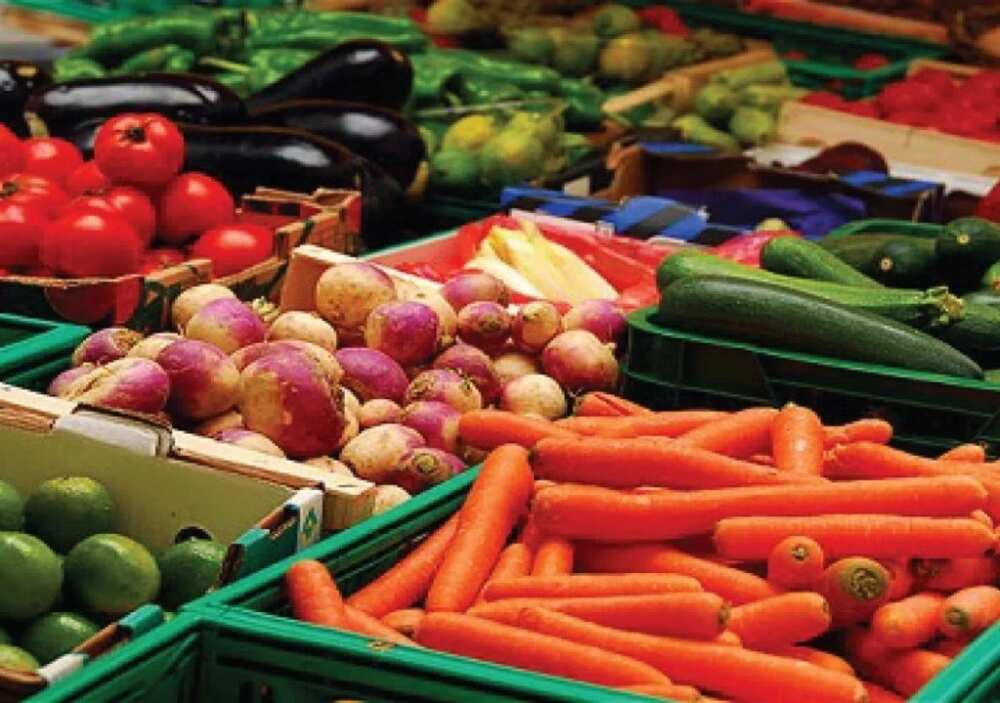 It is not only fruits and crops that take the biggest control in Nigerian agriculture branch. There are also cattle herding, fishing, and lumbering sectors being developed. In addition, fishing is also one of the booming agricultural sectors in Nigeria. The fish production varies from 600,000 to 700,000 tons of fish per year.
Export from Nigeria abroad
Nigerian farmers keep on growing and producing more products. Nigeria does not only satisfy local people's needs but it now exports food to other people in the world. The main agricultural products in Nigeria are rice, cassava, ginger, cocoa butter, and nuts. But in recent years, the country has lost its place as one of the world's largest exporter of cocoa and palm oil. According to U.S. Department of State Country Commercial Guide, Nigeria's total agricultural income is estimated to be approximately US$1.6 billion per year.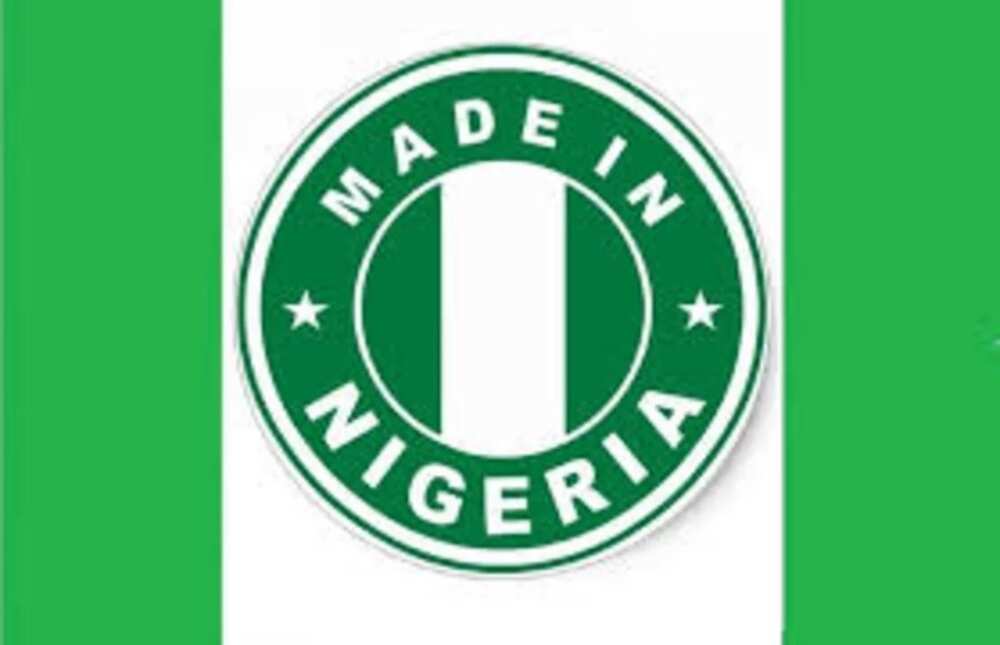 There have been a lot of efforts made to improve the agriculture sector. These days, Nigerian farmers and big companies do not only supply food to the local population, but export food to different countries.
In Nigeria, the agriculture sector takes the second place after oil sector and is the highest priority sector of the Nigerian government to develop. So because it is very profitable, it is crucial to export some products and earn money? Let's look what kind of products Nigerians grow and export.
Top agricultural products in Nigeria
Ginger
Ginger is the most popular spice to trade in the world. It is not only consumed by the local population. Nigeria exports a lot of this spice on the world food market and makes million of dollars every year. If you choose to start a ginger business, you can make a lot of money. The reason for it is simple, you can ship the ginger spice to any country of the world. You can start from small quantity and slowly export in big amounts.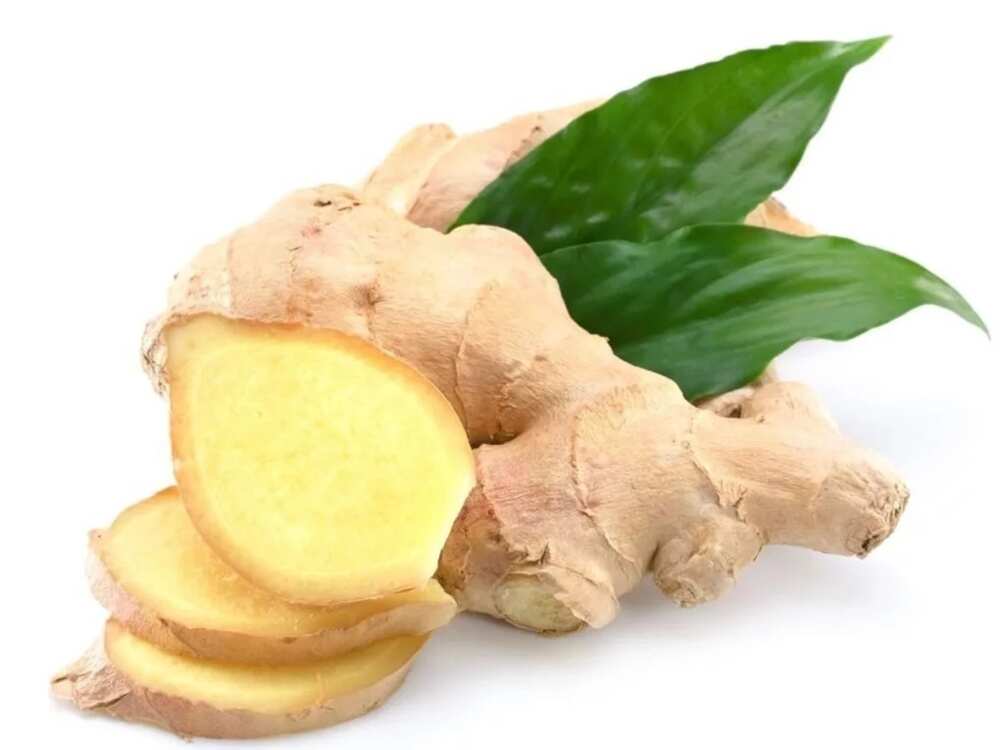 READ ALSO: Cash crops in Nigeria and where they are found
Cocoa and cocoa butter
The cocoa butter is a great product for export, as every country wants to have it. It is used for making chocolate and sweets. In addition, cocoa extracts can be used to make a number of skin care products, such as face masks or hand lotions. Cocoa butter is very popular on the market. Export to the USA or the United Kingdom as these countries usually buy most of Nigerian cocoa butter.
Although cocoa is the top product for export and consumption in Nigeria, recently it was noticed that the growth in this sector has decreased. The lack of labor force and power of small farms does not let the cocoa sector develop. So go for it, as Nigeria potentially may produce over 300,000 tons of cocoa beans per year.
Palm kernel oil extract
Palm kernel oil is the oil made from the pulp of palm fruit. This kind of oil can be used for various types of cosmetics. The usage of this oil is very wide since it contains a lot of minerals and proteins. Nigeria has a lot of palms, so maybe palm kernel oil will be the perfect product for you to export. Give it a try!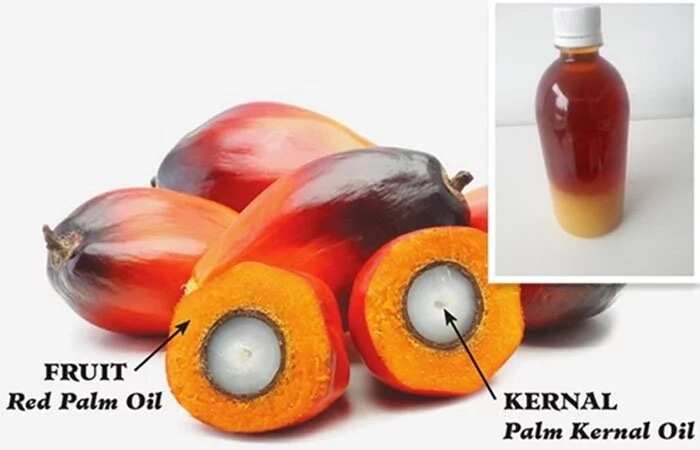 Sesame seeds
This product can not be found in all parts of Nigeria. Sesame seeds are usually produced in Benue and Jigawa states. Nowadays, sesame seeds are on the second place among all products exported from Nigeria. Also, Nigeria is ranked as the 5th largest producer of sesame seeds in the world. Clearly, sesame seeds bring in a lot of dollars for those who export them!
Sweet honey
Pure and sweet honey is popular addition to pancakes, cakes or any other desserts. Therefore, it can be another product for export from Nigeria to other countries. Currently, a price of a kilogram of honey is about $150 on the international markets. Choose honey for export, since it has a lot of sugar, minerals, vitamins and amino acids in it. A consumer in any country would want to buy it. You can be sure that honey will be a good choice for export on the foreign market.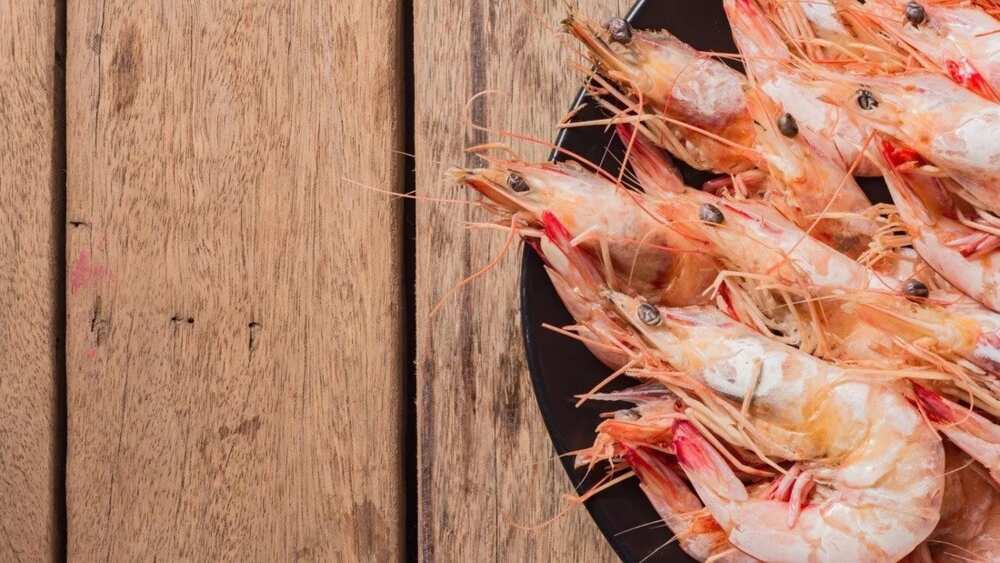 Shrimps
As you know, Nigeria is located on the Gulf of Guinea in the Atlantic Ocean. The coast region in Nigeria is filled with big and delicious shrimps. So, in recent years, Nigerians have built special farms to produce shrimps not only for the locals but for exporting to other countries as well. Shrimps are a good product to export, as not a lot of countries in the world have good shrimps or enough shrimps for export. These days, shrimps are in high demand in such countries as Portugal, France, Belgium, Spain, and the USA.
Yam
Nigeria is the biggest producer of yams not only in Africa but in the world as well. For example, in 2009, the total profit of yam export was estimated to be $450 million. Nowadays, the export of yam has been declining due to a low quality of the product. Yam has not been certified to be exported abroad, therefore Nigeria government had to minimalize the export of this product. For this reason, the country needs some new, prospective exporters of yam. If you are a farmer or you just plan to export yam to foreign countries – give it a try. This is a very good opportunity to start off business, as you have almost no other companies to compete with.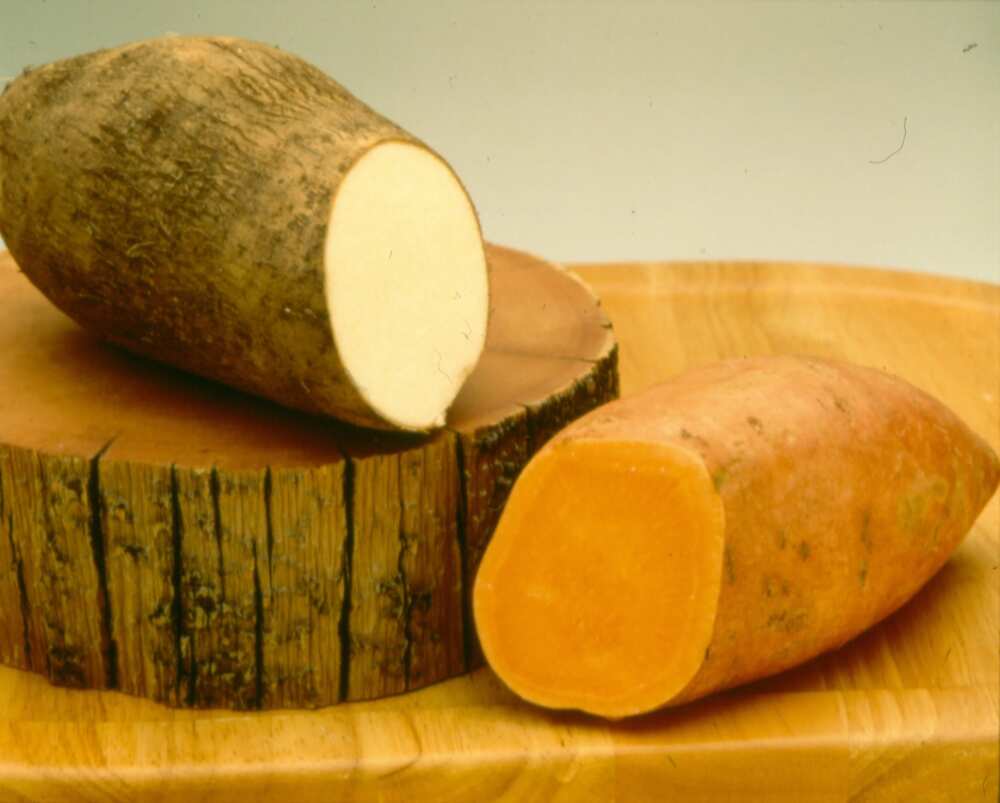 Cashew nuts
Our favorite snack is cashew nuts! Almost every person loves to eat cashew nuts and this, of course, means that cashew nuts have a big potential for export to foreign countries. Nigeria has a high amount of unprocessed raw cashew nuts. The nuts mostly are exported to India, Brazil, and Vietnam. Once they are shipped, they will then be processed into kernels and shipped again all the way to the Northern America or Europe. Guess what the price for cashew nuts in Europe is? They are sold for $2 per pound, so have you already started to calculate?
Chili pepper
Chili pepper is a very popular spicy component in various dishes, cooked in Asian and African countries. During all seasons of the year, Nigeria has good weather. Therefore, the weather conditions provide a great environment for growing and producing chili peppers and shipment of them. If you can grow and source for an export opportunity, you are sure to get it.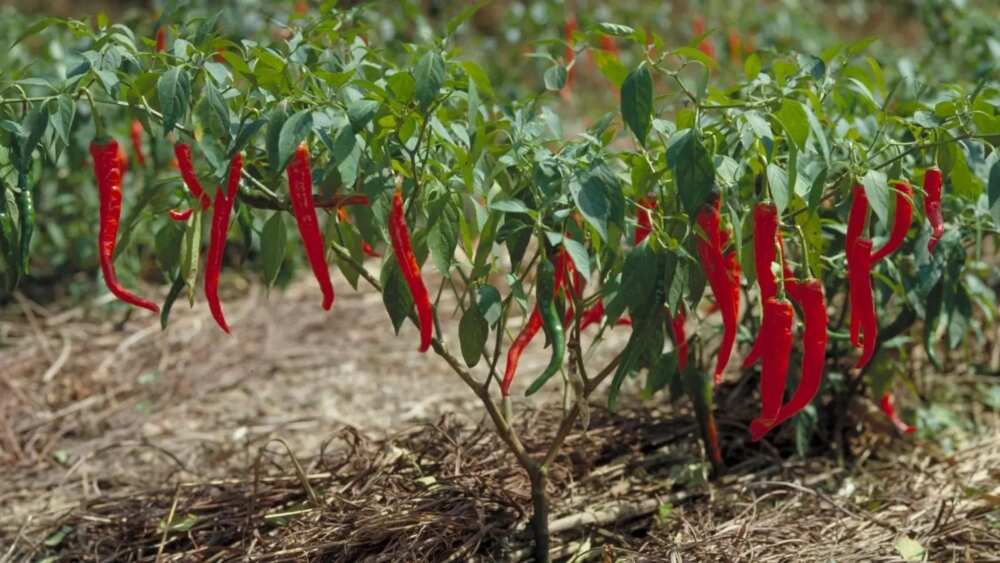 Rice
Nigeria is the top consumer of rice in Africa. The country is also one of the largest rice importers in the world and one of the largest producers of rice in Africa. Rice can be exported to any country in the world and also used by the local population in Nigeria. This cash crop indeed is a very popular and essential product. In order to make good profit, the small businessmen sell more than 80 per cent of the total rice and leave only 20 per cent for themselves. It is estimated that the rice business brings more money to Nigerian farmers than any other cash crop in the country.
Cassava
Nigeria grows up to 20 per cent of the world's and about 34 per cent of Africa's cassava capacity. Most of the cassava is grown in the southern part of the country, and only about 30 per cent is in the north-central part of Nigeria. The crop is mainly cultivated by small farmers and is used only by the local population. Although Nigeria controls the world cassava market, the government and private sector should work together to promote Nigerian cassava on the international food market. In addition, there are still a lot of problems in the production and processing of this product.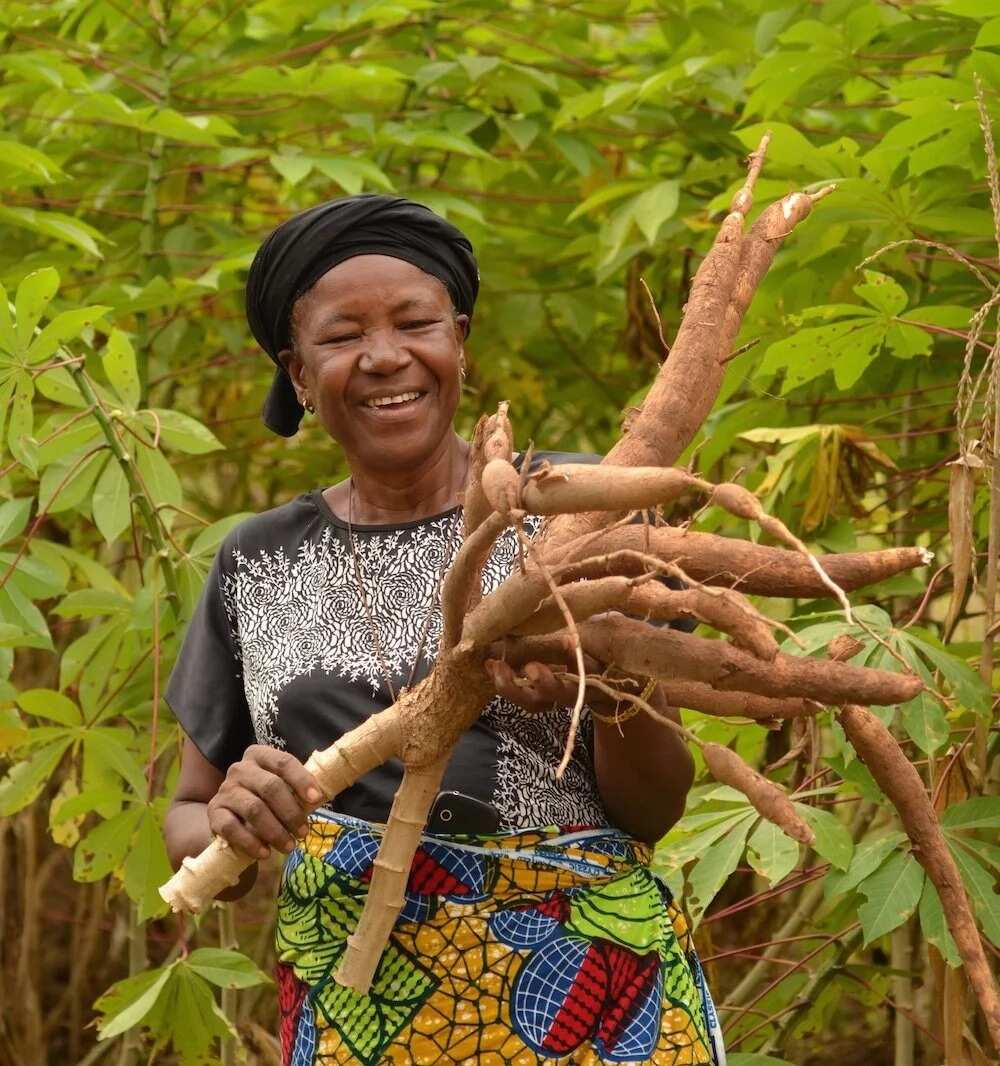 What are cash crops in Nigeria?
People all around the world grow crops not only to have a food for themselves but to earn some money out of it as well. There are different cash crops in Nigeria, which can be divided into two types:
Root cash crops, such as Taro (cocoyams), Cassava, Yams, Sweet potatoes.
Tree crops, such as Cacao, Rubber, Oil Palm.
The tree crops are mostly grown in Nigeria and are not easily found in other countries. Cocoa and oil palm bring good money, and most farmers believe that in future it will bring even more money than cassava production. It was mentioned that farmers contribute a lot to the agricultural sector of the country and therefore earn a lot of money. They grow yams, cassava, millet, cocoa, yams, sorghum, and sweet potatoes on the small farms. So as youcan see, you do not need to have a big farm to become successful.
Nigeria breaks all the record of crops' production in the world. Currently, Nigeria is considered to be the biggest producer of Shea nuts. Additionally, the country is also the world second largest producer of millet, sweet potato, cashew nuts, and ground nuts.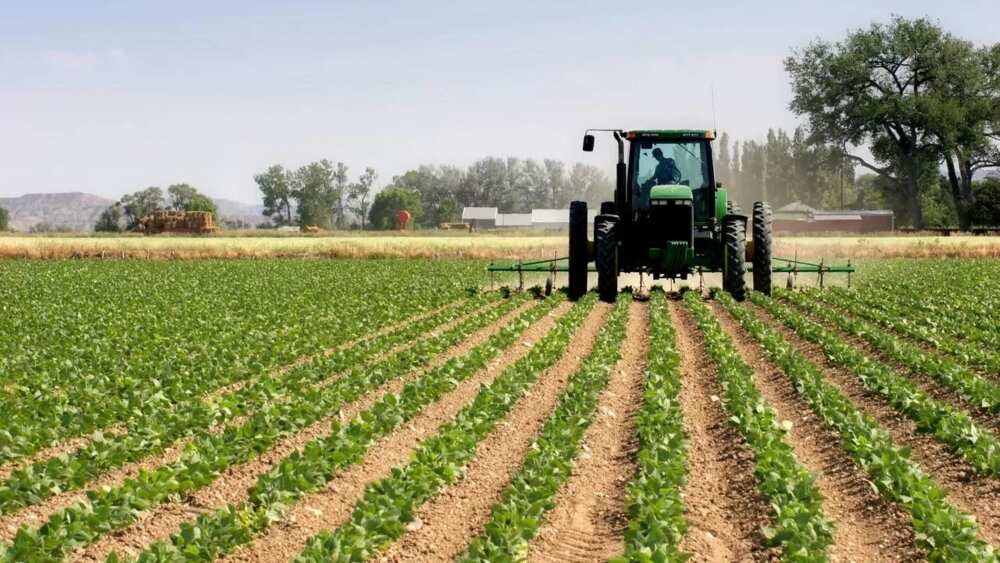 Nigeria is a country rich in different agricultural products. Although the Nigerian economy depends heavily on the oil industry, it is obvious that due to great human and natural resources, the agricultural sector will develop in future. Approximately 70 percent of the Nigerian population has engaged in agricultural production at least once in their life. Due to a large number of cash crops and fruits in Nigeria, the agricultural sector is very beneficial. All we need to do is to appreciate our capability, choose agriculture as a sector to build your business in and, of course, get support from the government.
READ ALSO: General overview of the Nigerian economy and its economic potentials
Source: Legit.ng