Rapid Response Squad shares 7 life-saving tips for Lagos drivers (photos)
Constant flooding has been a part of every day for most people driving in Lagos and indeed throughout Nigeria during this rainy season.
As most drivers know, driving in areas prone to flooding can be quite dangerous and therefore requires some extra caution to stay safe.
The Rapid Response Squad (RRS), Lagos shared some vital tips via their Facebook page under the title: Safety tips in times of constant rainfall or flooding.
They started the post by reiterating that flooding can happen anywhere in Lagos stat and it is important to be prepared for flooding if you live in a low-lying area near a body of water, such as near a river, stream, or culvert; along a coast; or downstream from a dam or levee.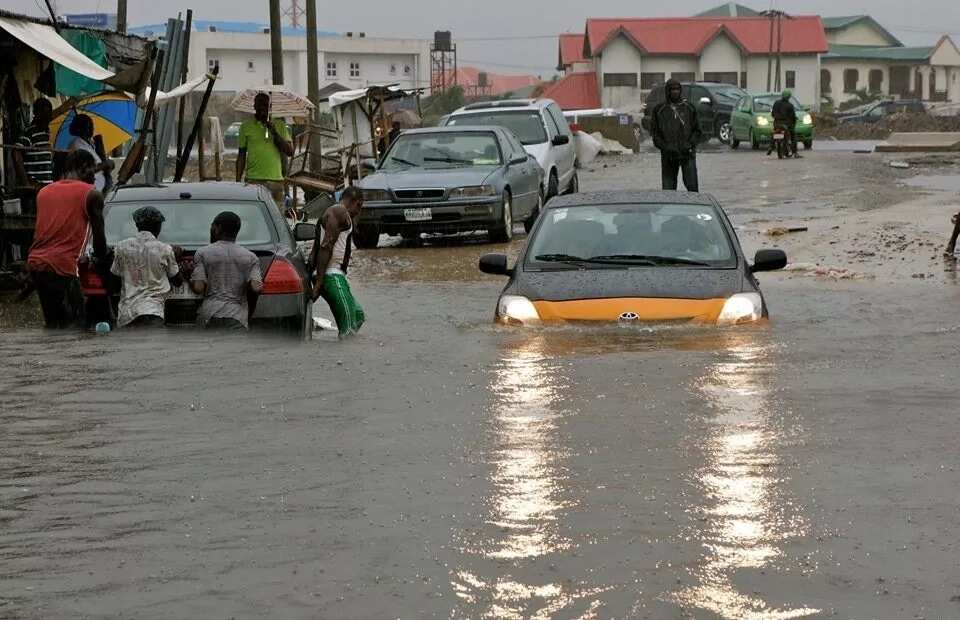 Below are the safety tips they shared:
1. Turn around don't drown!
2. Avoid walking or driving through flood waters.
3. Do not drive over bridges that are over fast-moving floodwaters. Floodwaters can scour foundation material from around the footings and make the bridge unstable.
READ ALSO: Flood in Nigeria: why did the latest disaster happen?
4. Just 6 inches of moving water can knock you down, and one foot of moving water can sweep your vehicle away.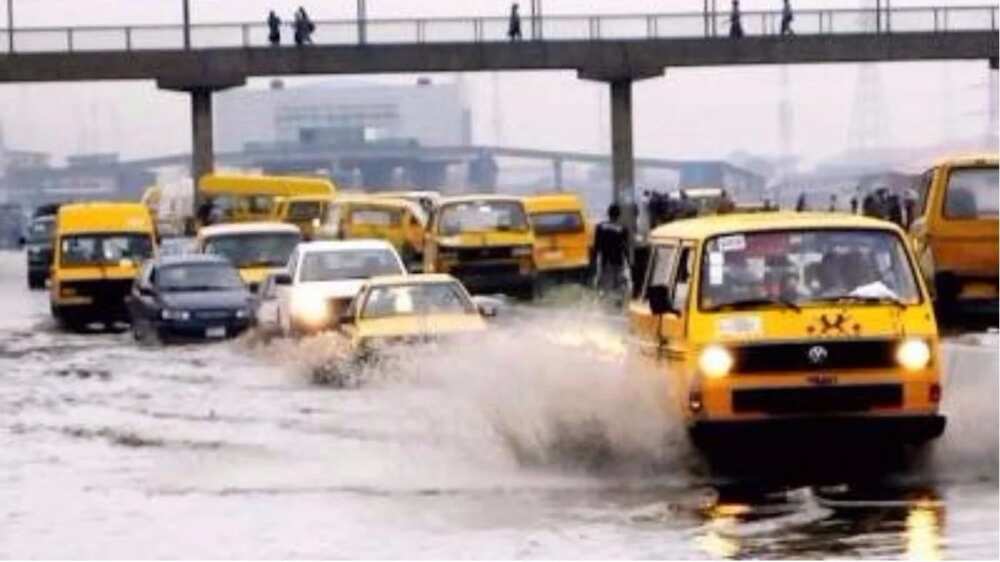 READ ALSO: Lagos state gives quit notice to owners of properties blocking drainage channels
5. If there is a chance of flash flooding, move immediately to higher ground.
6. If floodwaters rise around your car but the water is not moving, abandon the car and move to higher ground. Do not leave the car and enter moving water.
7. Avoid camping or parking along streams, rivers, and creeks during heavy rainfall. These areas can flood quickly and with little warning.
Meanwhile, the National Orientation Agency (NOA) has warned residents of flood prone areas to quickly evacuate to avoid danger as environmental experts predict intense flooding across Nigeria this year.
PAY ATTENTION: Watch more videos on Legit.ng TV
Legit.ng gathered that in a statement by its head, Press Unit, Paul Odenyi, emphasised that the Nigerian Meteorological Agency (NIMET) and Nigeria Hydrological Services Agency (NIHSA) in their rainfall prediction and flood outlook for 2017 had listed local council areas in almost all the states of the federation as likely to be affected by flooding this year.
Watch this video of Lagos residents speaking on flooding in the state:
Source: Legit.ng