Private beaches in Lagos State – Top 5
Are you looking for cozy beach resorts in Lagos, Nigeria? This article is right for you! Let's look through the Top 5 best beaches in Lagos!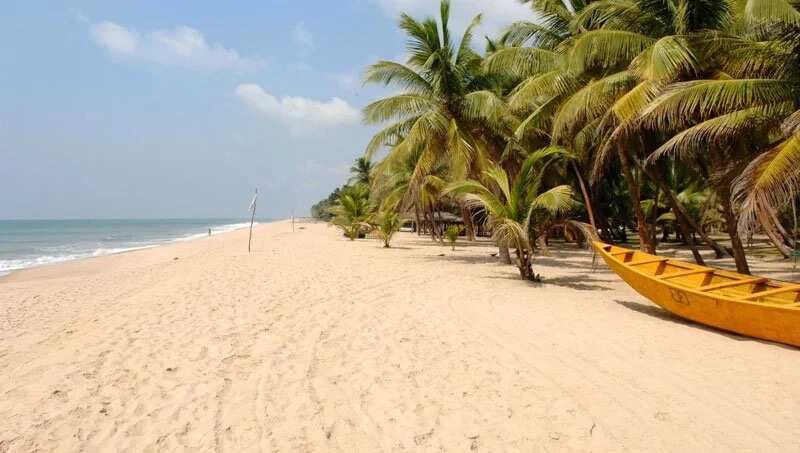 Actually, Lagos State is a well-known coastal city with many beaches located in different parts of the city. Moreover, beaches are known to be an important part of the Lagos life that engages tourists throughout the world. Basically, Lagos beaches can be divided into public and private. It is a great place for relaxation and fun; for people from various parts of the country and Lagos residents.
So, if you prefer the ocean and you are dreaming of fun holiday spot or a weekend getaway, or you just simply don't know where to go, you will find this write-up interesting. Let's look through 5 the best beaches in Lagos State.
Elegushi Beach Lagos
Well, if you are searching for a beach adventure with some horseback riding, a spot of culture, and lots of partying, Elegushi beach is the right place for you! Actually, it is a beautiful and sandy oasis, which is situated in Ikate Elegushi bus stop. By the way, it is about 2 km drive from the Lekki/Epe Expressway.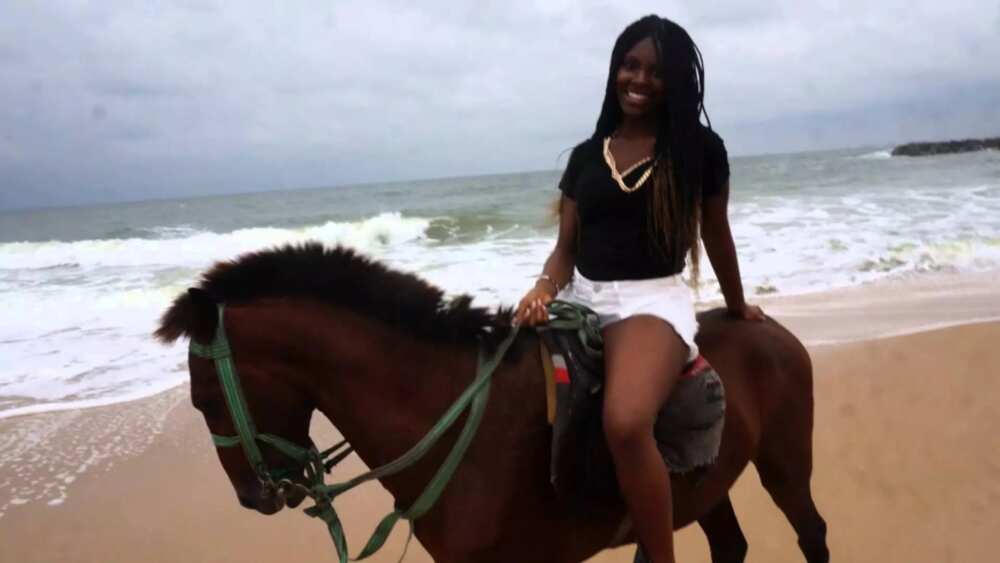 Speaking about its characteristics, Elegushi beach offers a beautiful scenery of water, a mix of music, and loads to eat as there are different shacks where drinks and foods are sold.
By the way, Elegushi beach is considered to be the most famous beach in Lagos State as a lot of celebrities often visit this beach. That is why relaxing on this beach comes with having a big wallet!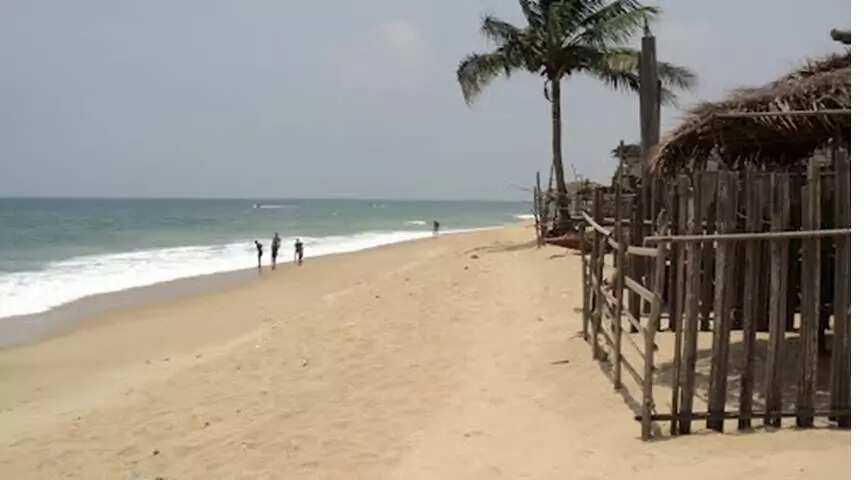 At the entrance to this beach, you would need to pay N1,000 per person as an entry fee. After this, you are required to pay N200 for parking. By the way, the Lagos beaches' waves can be really strong so be safe and careful if you are going to swim.
Halemson Beach Lagos
The next one is the best-kept secret for adventure and fun till now! So, Halemson resort is located on an exceptional beach overlooking the Atlantic Ocean in Lagos on the Nigerian coastline. This beach is a 30-minute ship cruise from Victoria Island and a 10-minute ship cruise from Satellite Town coastal.
It is situated by land, from Mile2 and to Satellite Town, Badagry Expressway and by ship through Apapa, Badagry, and Victoria Island waterways. The resort offers pickup services at specialized pickup points.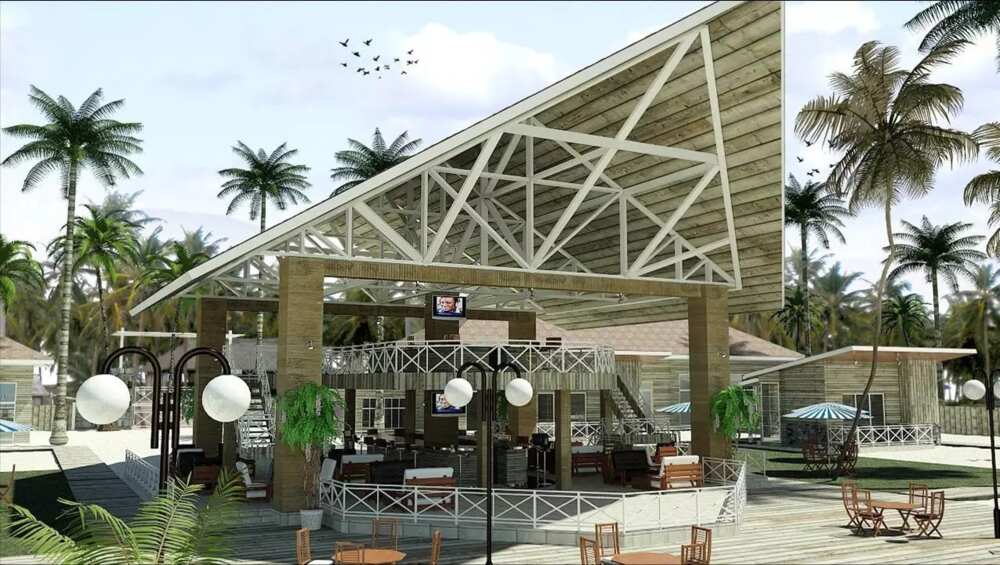 Actually, it is rather quiet and reserved. It is one of the most secure beaches in Lagos. It was born of the wish to create an atmosphere for groups, individuals, corporate bodies, and families, who long for a peaceful, natural, quite atmosphere, which the Lagos city fast pace life cannot provide.
This resort is not only for relaxation but it is also great for for fun seekers. It is fully equipped with a few outdoor and indoor entertaining facilities such as badminton, a tennis court, chess, ludo, bikes for riding, card games, a basketball court, darts, rope climbing exercises, monopoly, a football field, volleyball, and even a golf bunker.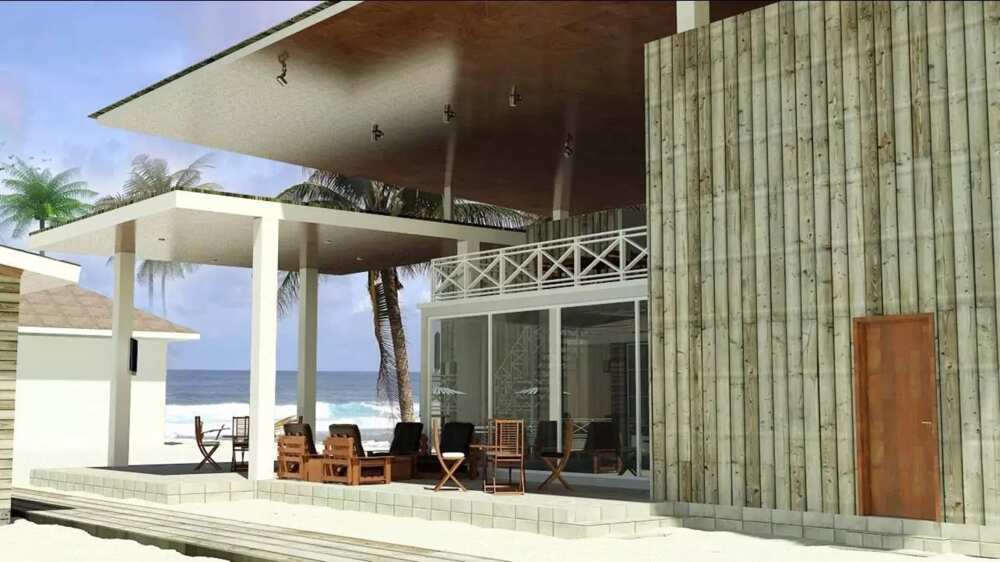 That is why, if you want to have fun during your leisure time, it is the right place for you. By the way, other interesting activities are carried out like sailing, fishing, canoeing, surfing, and boating. This beach also affords massage lessons and fitness training lessons.
When it comes to the accommodation, it is one of style and comfort. The restaurant and bar there are the best. They are situated in a rather roomy hut made from on-site materials, providing a more natural feel to the environment. Also, these huts are used for social meetings, gatherings, and clubbing at nights.
READ ALSO: Beach resorts in Lagos
Coconut Beach Nigeria
The Coconut Beach is situated in the west of Lagos in the waterside town of Badagry and 20 miles to the Nigerian border and the Republic of Benin. It was simply named after the coconut trees, which surround the beach. The Coconut Beach is a cool place to take a break from the hustle and bustle living in Lagos brings.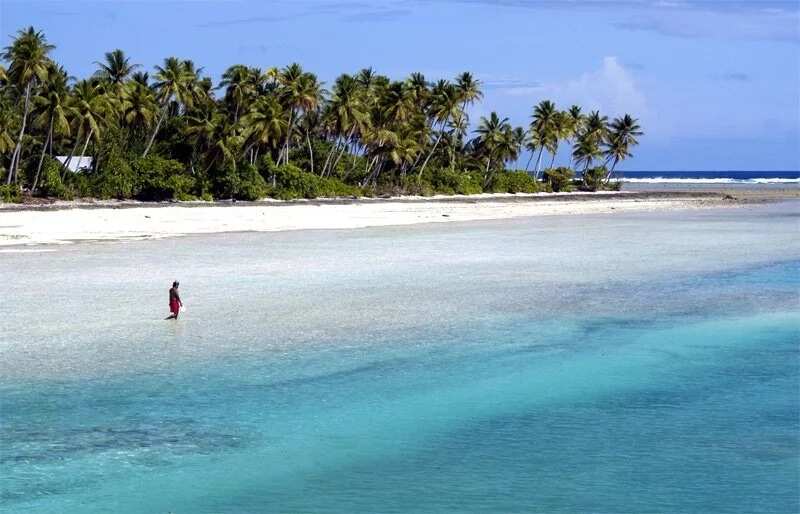 Located through the Lagos - Badagry highway, the Coconut Beach is encircled by holiday resorts where guests could freshen while spending time on the beach. The Coconut Beach is the best place for holidaymakers and fun lovers.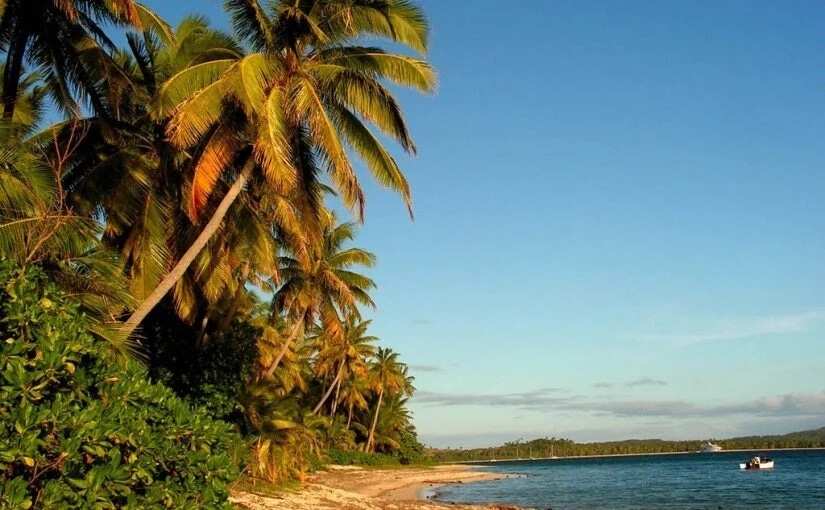 By the way, it is an ideal spot for rising against the pebbled sands, watching the wave's race or reveling the ocean breeze of the beach during a nice day. High coconut trees create a charming scenery. There is always fun and music during holidays, weekends, and the yuletide season. So, if you visit the Coconut Beach, you can enjoy the serenading environment, hose rides, and water sports.
Takwa Bay Beach
This beach is situated at Lekki Epe Expressway, Victoria Island, Lagos. The only way to reach the beach is by ship from the Falomo Bridge at Victoria Island or from the Tarzan Jetty at Maroko. The ride usually takes about 15 minutes. When you get to the island on a ship, you will enjoy amazing views of famous spots in Lagos such as the Lagos Harbour, the Radisson Blu, the Lagos Yacht Club, and head on into the open ocean.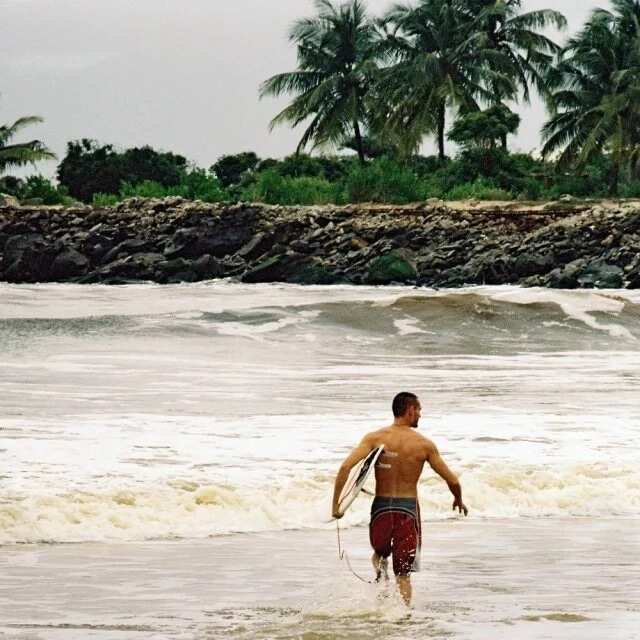 As for the area around the Takwa beach, it is residential, and almost all the residents take up selling goods to visiting tourists. Therefore, there is a diversity of goods to be bought which include suya, fruits, tropical drinks (both non-alcoholic and alcoholic), snacks, etc. Takwa Bay Beach is an ideal place to have fun and relax. Pamper yourself with fresh fish barbecue! All you need to do is to catch notice the fisherman turning back from the ocean, and buy as many as you want.
Also, you can take a walk along the beach shore to watch massive cargo ships and a few other smaller ones pass by. Besides, some rusted ruined ships can become the perfect background for taking photos. By the way, 30-minute from the beach, a 110-year old Lagos harbor lighthouse can be found, which is called the Lighthouse Beach.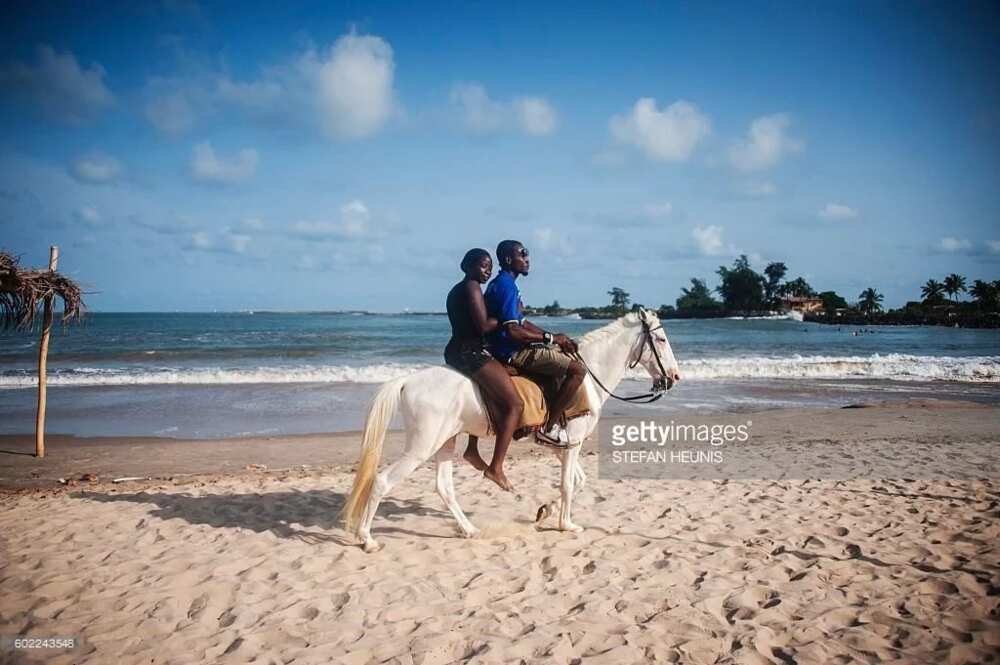 Surfing, swimming, and water skiing are very popular at this beach with serene, quiet waters. Also, rental tents and chairs are accessible for tourists. Actually, you can round up your trip to Takwa Bay Beach with another ship tour back to Lagos Island and enjoy the view of Lagos and its extensive ocean.
Atican Beach Lagos
This beach is situated along Abraham Adesanya Road, Ajah, Lagos. It is a beautiful private beach, lying on the Atlantic coast. Undoubtedly, this beach is one of the well-managed beaches in the whole city. The resort was privately built as a place of interest for tourists. Its clean beach environment, fine white sand, lodging, and restaurant makes it a startling destination for family relaxation and different functions.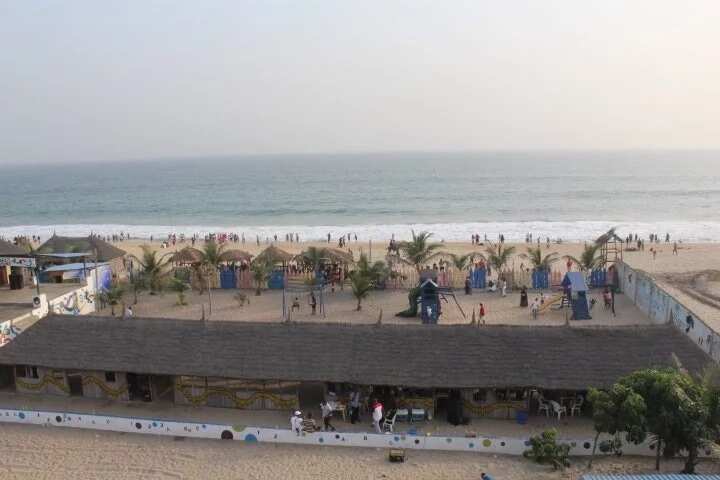 What is more, at this beach, you can organize a private party for family and friends. In addition, every Friday, tourists enjoy live music by local Band. As for the children, they are not left out as the spot has a special playground dedicated to the kids which afford them the possibility to go horseback riding.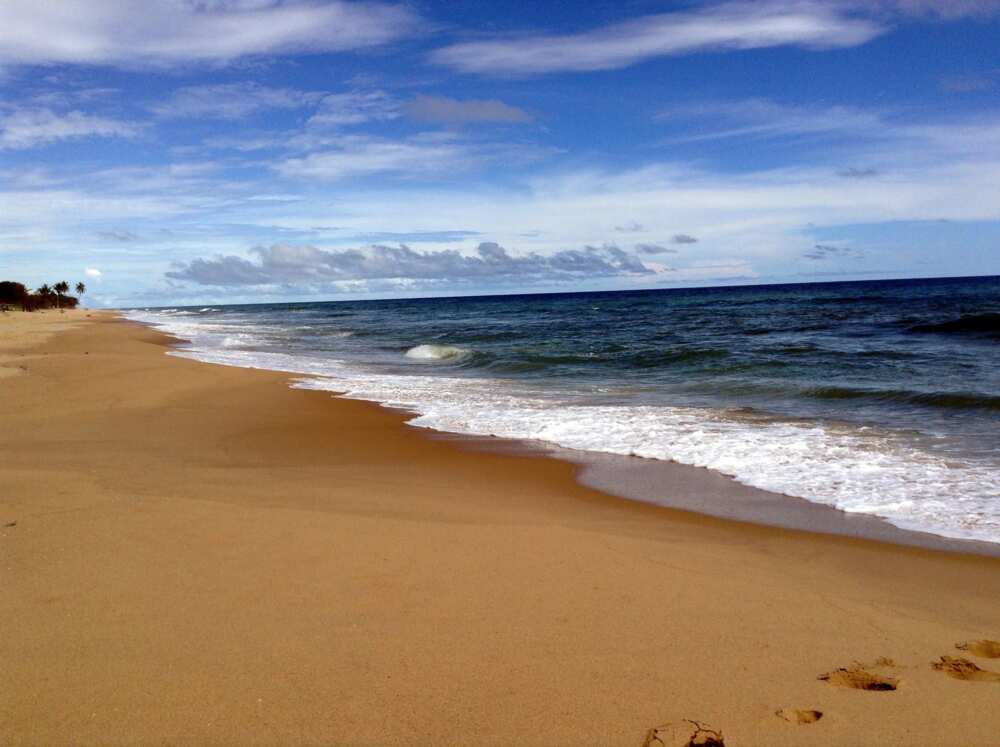 Well, as you can see, there are five amazing private beaches in Lagos. Each of them provides relaxation and brings joy. We have given you a description of all these private beaches, and now it's your turn to choose! Enjoy your rest!
READ ALSO: Honeymoon destinations in Nigeria
Source: Legit.ng