Meet 23-year-old fashion designer who makes gorgeous designs for young Nigerian ladies (photos)
A 23-year-old Redeemers University graduate, Ayomiku Popoola, is the new fashion designer in town and she is making ladies beautiful with her awesome designs.
Popoola who studied English Language in school ventured into fashion designing trade in 2015 and trained for a year and half.
In an interview with Legit.ng, Popoola expressed that she is inspired by designs on fabrics and her environment.
The young and talented fashion designer makes beautiful clothes for ladies. She is especially good with traditional wears popularly rocked for Nigerian parties.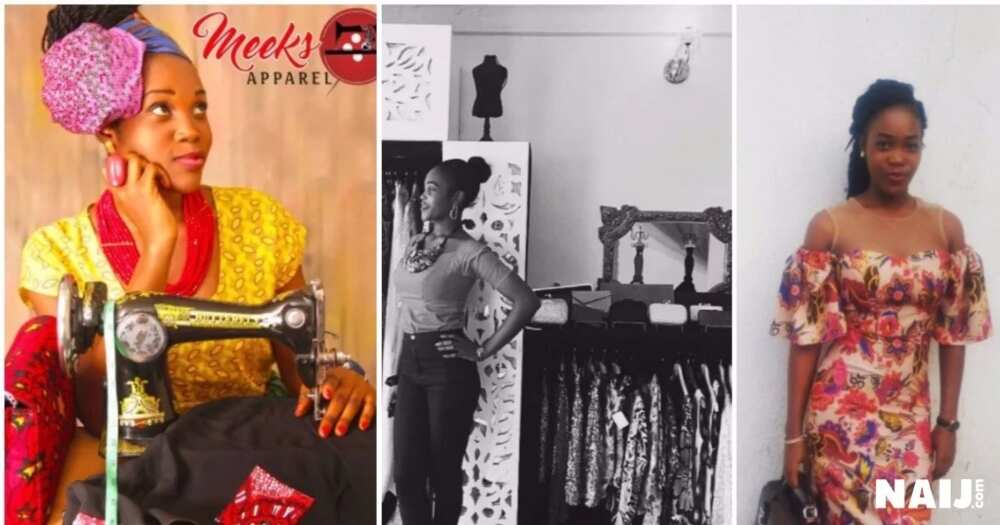 She also designs beautiful corporate and casual wears for young ladies and women.
READ ALSO: Meet beautiful 18-year-old Nigerian entrepreneur who creates and sells hijabs for a living (photos)
Popoola told Legit.ng that her studies in the university helped her to grow her business because it taught her to be open to new ideas.
In her interview with Legit.ng, the young designer advised aspiring entrepreneurs and designers to never give up on their dreams.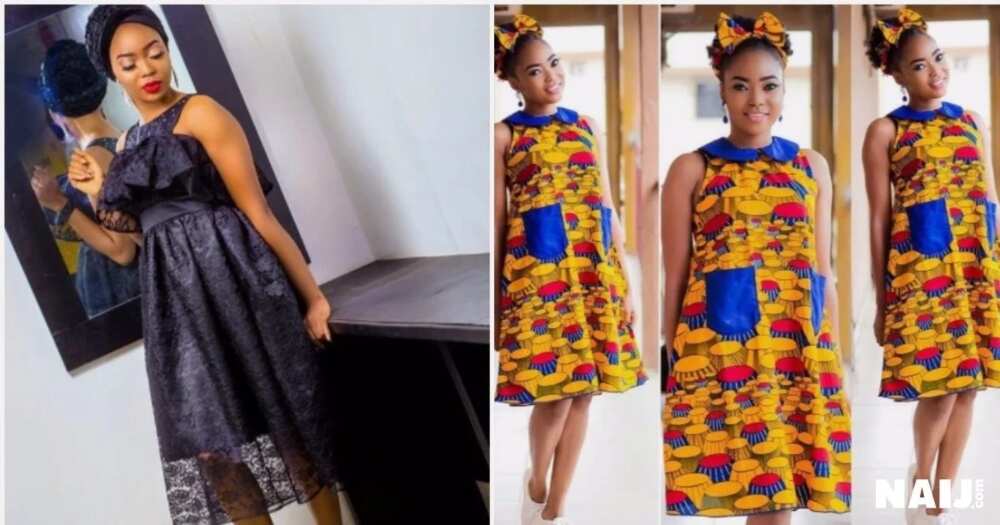 The Meeks Apparel CEO also expressed her dream to take her brand to a global level and export to different parts of the world.
PAY ATTENTION: Get all the latest gossips on NAIJ Gossip App
Read Popoola's interview below:
Give us a brief description of yourself?
My name is Ayomiku Popoola. I'm the creative owner of Meeks Apparel female clothing brand for women. I studied English Language in Redeemers University.
What inspired you to become a fashion designer?
I was inspired by the thirst to make unique outfits for myself because I love to wear statement pieces and create my own sense of style and then the desire to do the same for people around me came along the line.
Were your parents supportive when you decided to become a fashion designer?
My parents are 100% supportive, my entire family is supportive especially my elder sister.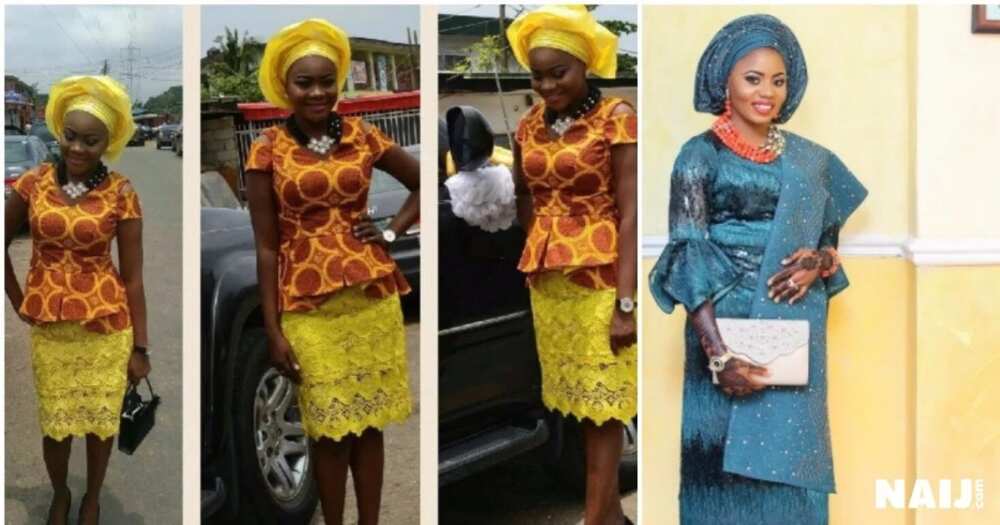 How do you feel when you see people rocking your products?
I feel a deep sense of fulfillment and happiness especially when they wear it to big events.
How do you handle the pressure of the job?
The grace of God has kept me going and encouragement from friends and family.
How many years did it take to learn the trade?
A year and half and I came up with the name Meeks Apparel from my real name Ayomiku.
Was it hard to start your own business?
Not really, I took it upon myself to start irrespective of the little resources on ground and things have been good so far.
How have you been able to stay creative when creating your designs?
By getting inspiration from fabrics, my environment and research thereby putting these ideas together and the Nigerian market has been very good for my business and ideas.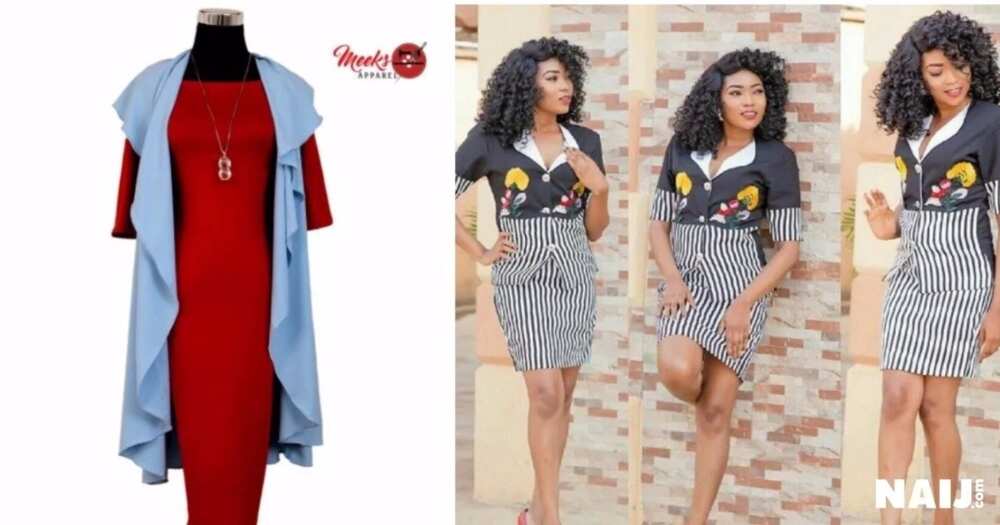 Would you like to export your brand out of the country and go global?
My main goal is to make my brand global and I Love what I do, nothing would bring me more joy than to go global.
Are there times when you create a new design for a customer and you feel like rocking it yourself?
So many times but I can always design one for myself later. It is one of advantages of being able to make your own designs and I advertise my brands on my personal Instagram page @meeksapparel and on my business page.
What feeling do you get when a customer gives you feedback on your product?
It depends on the kind of feedback sometimes I'm excited and sometimes I have to head back to the drawing board to make corrections.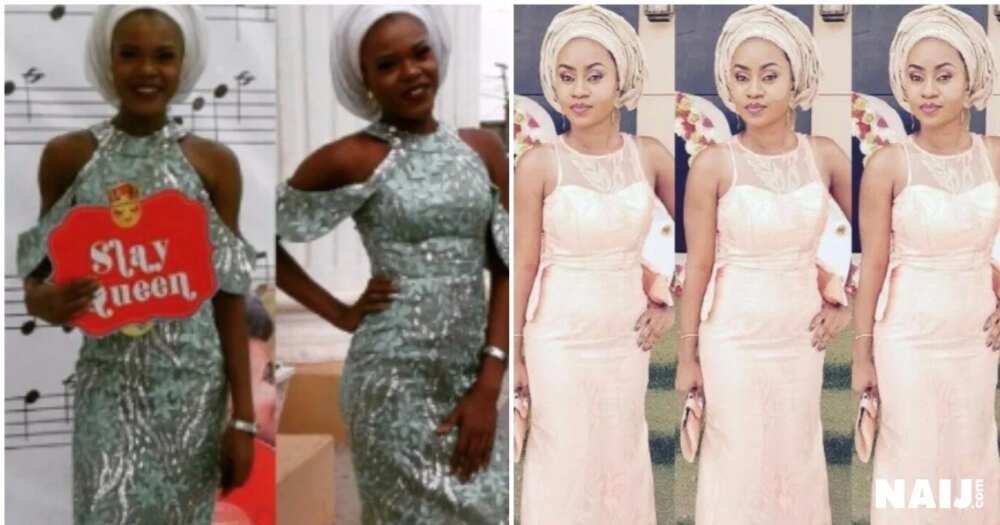 Do you think studying English in school has helped you grow your business?
I will say yes because studying English as a discipline has helped me imbibe reading as a culture which has made it easy for me to gain useful knowledge for growing my business through motivational and educative books.
What advice do you have for aspiring designers?
Don't give up! Keep pushing. It might be rough at first but it will be worth it in the end.
Watch Legit.ng's interview with female Nigerian taxi driver
Source: Legit.ng