Dead bodies found in 80-year-old man's house in Osun
It was a shocking sight recently when the house of an 80-year-old man, Lamidi Abioye, was searched in Osun state.
Nigerian Tribune reports that police from the Osun state command found decomposing headless and decapitated bodies in Pa Abioye's compound in Gbongan town, Ayedaade local government area of the state.
Pa Abioye was said to have worked in a bakery at Abeokuta before relocating to Gbogan.
The shocking update was discovered on Monday, June 19, around 5pm after a resident of Idi-Ifa area of Gbongan town reported at Gbongan police station that there is a terrible odour from Pa Abioye's compound.
PAY ATTENTION: Get all the latest gossips on NAIJ Gossip App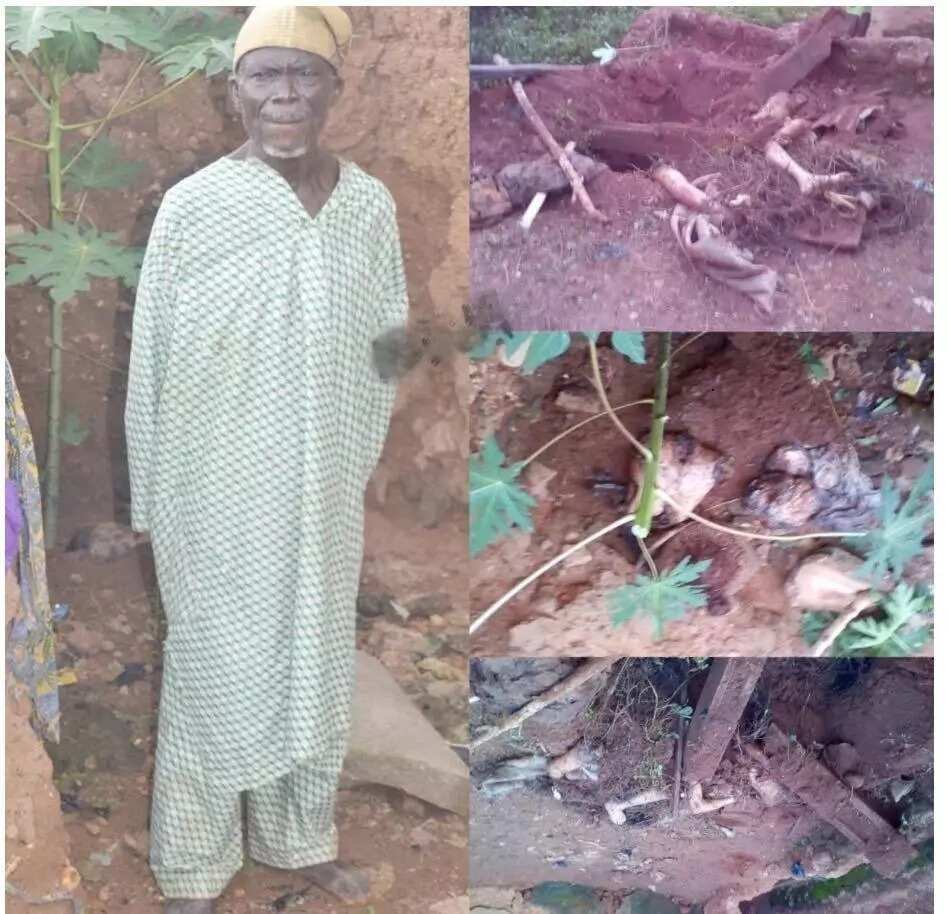 Based on the report, policemen stormed the compound and searched it thoroughly. They found shallow graves in which the decomposing headless bodies were found. Some parts of the bodies like bre*sts, heads, intestines, liver and heart were reportedly missing.
READ ALSO: Man who claims to have invisibility charms arrested in Bauchi state (photo)
Pa Abioye who claimed to be a farmer and herbalist, disclosed that one of the victims, a 15-year-old boy, had mental issues and was brought to him from Abeokuta, Ogun state, by his father for healing.
He however claimed that the boy died on June 19, after which he buried him without informing his father. The intestines were reportedly found inside his house preserved with gin.
Residents said they noticed a car which came to the suspect's house on Monday, raising the suspicion that it could belong to one of the buyers of the missing body parts.
Source: Legit.ng