How Adegoke Adelabu, foremost Nigerian politician, died in a car crash in 1958
- Adegoke Adelabu was a foremost politician in the defunct western region of Nigeria and leader of NCNC
- He was arch rival to Chief Obafemi Awolowo, premier of old western region and leader of Action Group
- Unfortunately, he died in a terrible car crash in Ijebuland, the territory of Obafemi Awolowo in 1958
- His sudden death led to mass protest which resulted to the death of over 20 people in Ibadan
Gbadamosi Adegoke Adelabu was born at Oke Oluokun, Kudeti area of Ibadan, Oyo on September 3, 1915. He was a prominent personality in the politics of Ibadan and subsequently that of the Western region of Nigeria right before the country's independence in 1960. He was Nigeria's minister of natural resources and social services from January 1955 to January 1956 and was later the opposition leader in the Western regional assembly until his death in 1958.
He was the first African manager of the United Africa Company (UAC) at age 21 in 1936, Nigeria's first federal minister of social services and natural resources at age 39 in 1954, first chairman the old Ibadan district council in 1954, former first national vice, later the president of the now defunct NCNC political party, former leader of opposition in the old Western region house of assembly and leader of the NCNC western delegation to the 1957 constitutional conference in London.
Legit.ng gathered that Adelabu was a self-made man born into a humble family but became an influential figure in Nigerian politics. He attended Government College, Ibadan and eventually became a business man. His successful political career was cut short when he was killed in a car crash, not long before Nigeria gained independence from Britain.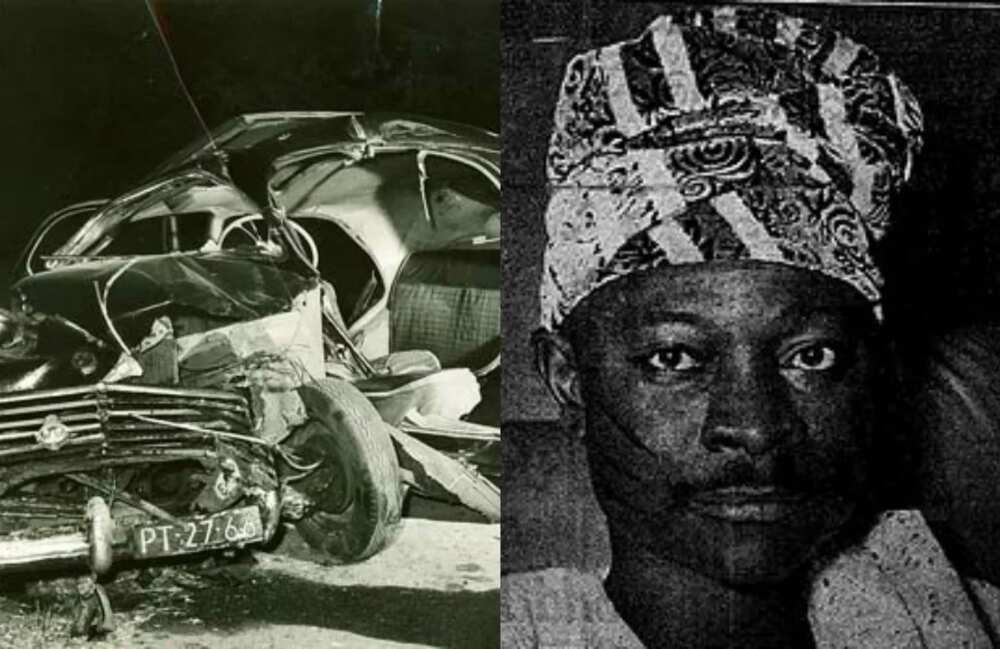 According to Abiyamo, a Nigerian blogger, Adegoke Adelabu has remained one of the most brilliant political minds in Nigeria. A radical nationalist who was incredibly passionate about causes of the masses, Alhaji Gbadamosi Adegoke Adelabu, better known as Penkelemesi, a Yoruba coinage from his phrase "peculiar mess," he was an activist who would never give up until he achieved his goal.
READ ALSO: BREAKING: Boko Haram releases another video on Chibok girls who refused to return home from captivity (photos)
He died on March 25, 1958. He was not aware of dying that day. He was passionate for the good cause of the masses. He was 43 years old as at the time of his death. He was a good orator. He was the second of two most famous heroes among over 500,000 people that were in Ibadan then. The other being world legend and featherweight champion, Hogan Bassey.
He was a quintessential politician. He entered into Peugeot 203 car that belonged to his Syrian-British friend that came from Lagos to pick him for a meeting. Then, Lagos was federal capital as Abuja of today.
At that time, Adelabu was at loggerhead with Obafemi Aowolowo, premier of western region then. It was also around the same time Adelabu was planning with his colleagues and party stalwarts to strategise on the best way to defeat the candidates of his sworn rival, Awolowo, in the 1959 federal elections.
He bade his aides farewell and set off for Lagos. While returning after the meeting, his vehicle was speeding through Ijebuland, the constituency of his rival, Awolowo. All of a sudden and in the blink of an eye around Ogere Remo, near the present day Shagamu on Mile 51 end of Nigeria's most famous expressway, Lagos/Ibadan road, his car sideswiped another vehicle on the road and he crashed into a dish in the process.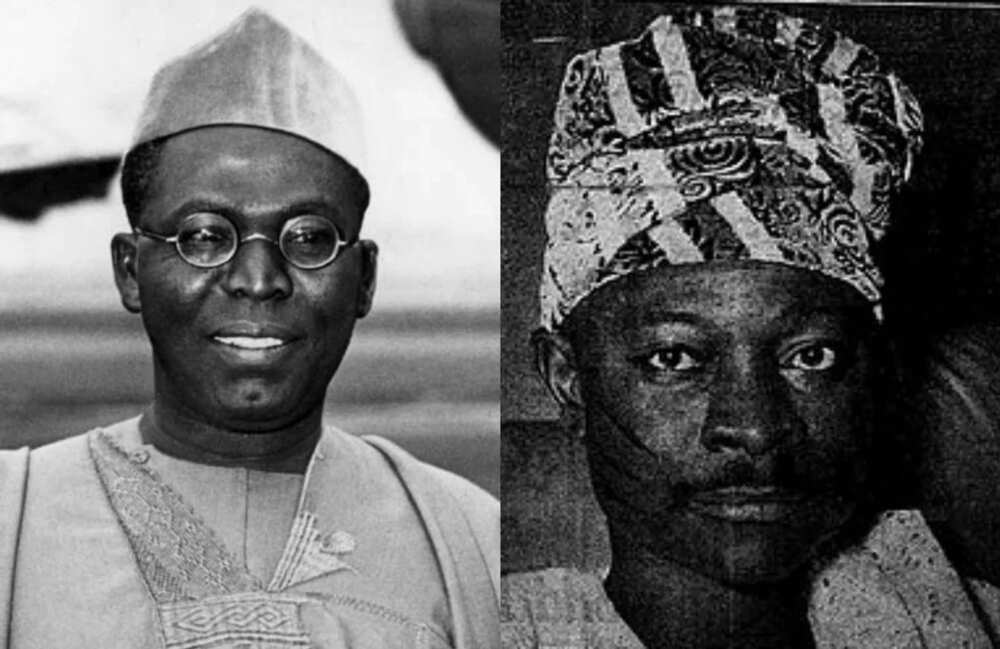 He was crushed to death. But his Syrian-British friend survived the accident. In a moment, the news got to Ibadan that their star had perished in Awolowo's territory. It was a rude shock to his people. His supporters did not believe that he died. He had survived 18 political trials in five years. They acknowledged him to be too much of a strong man to just die like that.
READ ALSO: Jonathan's aide mocks APC as Saraki, others struggle for hand-shake with ex-president
Some prayed he survived through some magical means. By the time his corpse arrived Ibadan, it was a season of wailing for the Ibadan people of over 100,000 mourners. After his death and burial, rumour began to spread that his death was caused by the witchdoctors of Ijebuland who used a powerful juju, one that was selective that it killed only Adelabu and left the white man and the occupants of the other car that crashed with his own.
The people in Yorubaland asked so many questions over his death. To them, his death was not natural and it was a great blow to the people, being the leader of the NCNC in the region.
Following the death, many of his supporters trooped to the streets of Ibadan and beat up political opponents, burnt their houses and set their cars ablaze. A Yoruba chief and his family were hacked to death. Ijebu people in Ibadan and the Ibadan people had it tough.
Lorries that did not carry green leaves signifying mourning were destroyed and in the process, over 20 people were recorded dead. Obafemi Awolowo, accused of using juju powers to kill him, denied such allegations but the people were not ready to listen to him. They were bent on destabilizing his government. As the violence rose beyond control in Ibadan, Awolowo had no choice but to invite federal police to quell the uprising. In the process, two people were killed and 296 were arrested.
Ibadan was then placed under a state of emergency. At the end 564 were arrested. 102 were tried for murder, 25 were acquitted. Adelabu was gone and no one could revive him, no matter the protest.
Adegoke Adelabu is often mentioned in Yorùbá and Nigerian history as the author of the expression: "penkelemesi," a Yorubanisation of the phrase, "peculiar mess" which Adelabu, known for his deep knowledge of English, had used on an occasion to describe the opposition in the Western region house of assembly. Not understanding what he meant, the non-literate section of his audience translated the phrase into vernacular as "penkelemesi."
Watch this Legit.ng video where Nigerian youths react to the possibility of a youth becoming the president of Nigeria
Source: Legit.ng