National Identity Card registration in Nigeria: How to do it?
Every citizen of Nigeria must obtain the National Identification Number. The process of registration may take some time, and you will need to wait in some queues to obtain your card. Still, due to the new technologies, registration and obtaining of the ID card has become much quicker and comfortable. Do you need some information about how to obtain national ID card? You have chosen the right article!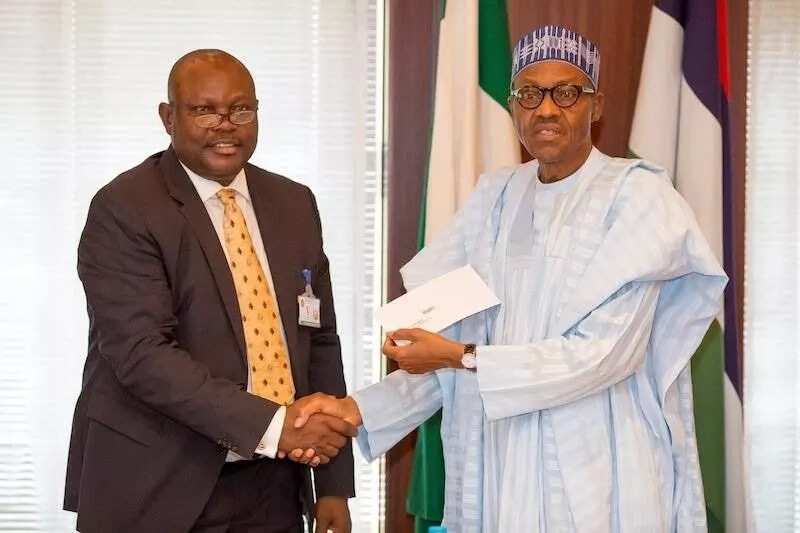 NIMC Registration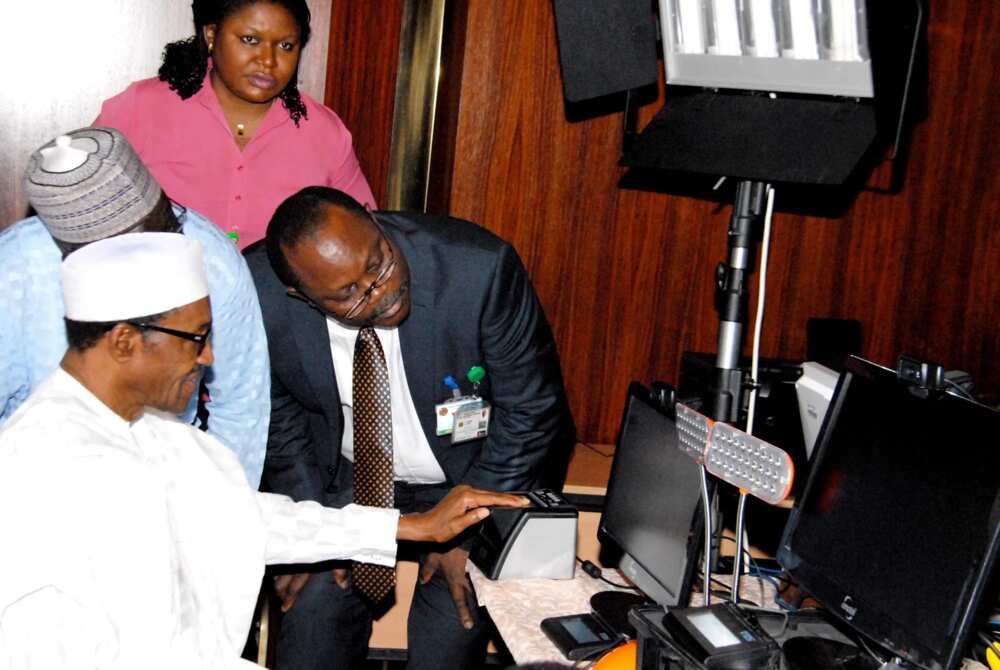 The National Identity Management Commission is the legal body that provides you with the national identification number and national ID card Nigeria. It was established in 2007 as assured identity system in Nigeria. Still, this commission became fully operational only in 2012. Millions of Nigerians have already been enrolled into this commission, and millions more have been waiting to be enrolled.
One of the main problems of National Identification registration process was a problem to find the nears NIMC registration centre and the long queues to this centre. Therefore, many people in Nigeria did not enrol to National Identification Number. Nevertheless, from the 16th of January, the procedure of registration has become mandatory. If you have not enrolled into the system – you need to do so before the stipulated deadline. If you are located in distant parts of the country, or you just do not like crowds – you can start the enrollment process by pre-enrollment.
Nevertheless, you can visit the nearest NIMC office in your city and obtain the ID card Nigeria.
What is Nigerian National ID card?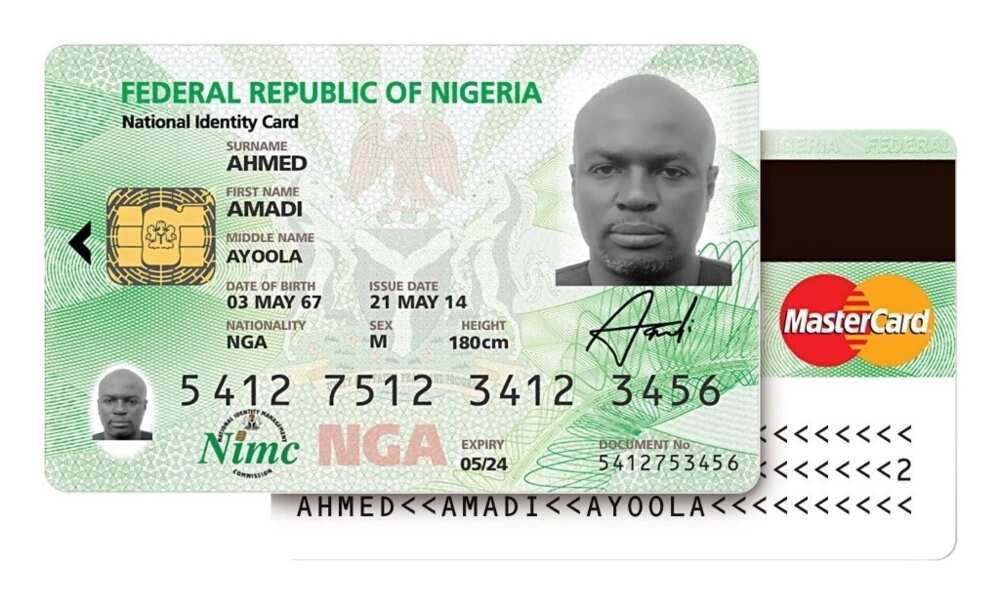 National ID card Nigeria is the document that proves, states and protects your legal rights as a citizen of Nigeria. It`s a plastic card where you can find
Name and surname of the holder;
Citizenship;
Date of birth;
Issue Date;
Height;
Photo;
Chip;
National Identification Number;
Expiry Date;
Document Number.
So, it`s a plastic card that helps identify you as a citizen of the country.
National Identity Card Registration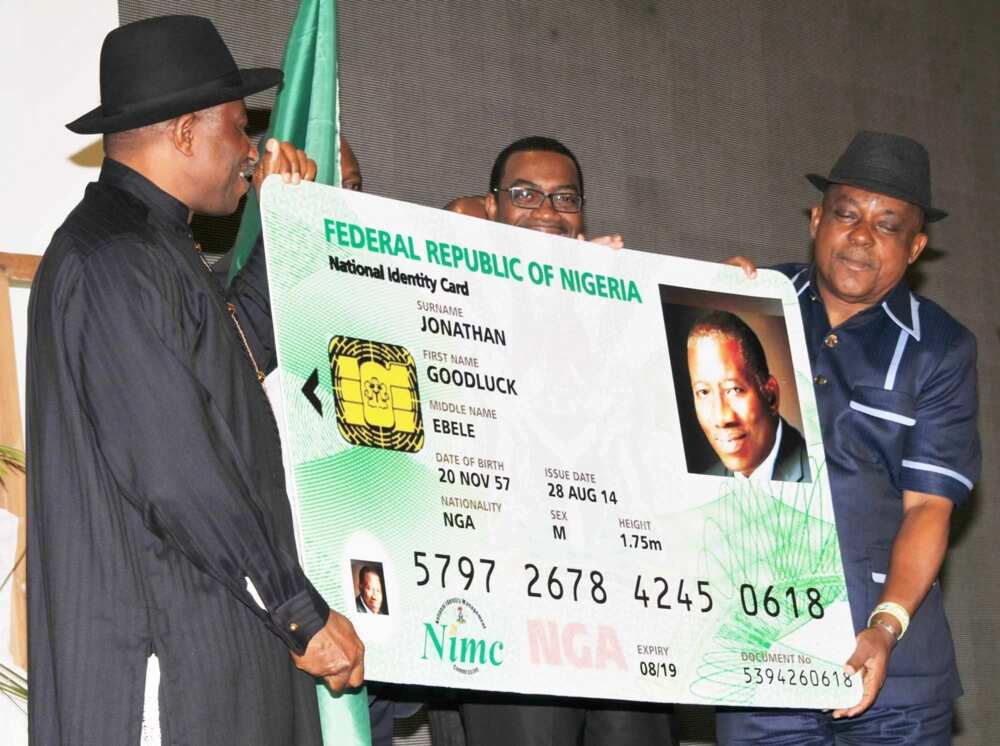 READ ALSO: This is how to check if your National ID card ready for pick up
The National Identification Number is an individual number given to a citizen of Nigeria upon the successful enrollment to the National Identity Management Commission. Enrollment consists of
Digital signature;
Capture of ten fingerprints;
Individual's Demographic Data Record;
Shoulder-Facial picture.
These records will help to check the individual in the National Data Base. When the registration is successful, the National Identification Number will be assigned to the individual. If this number is issued to the person – it can`t be issued again even if the previous person is dead. This number helps to tie all the records about the individual.
According to the rules of the National Identity Management Commission – every citizen from the age of sixteen is eligible to enrol for the National Identification Number. Some experts suppose that biometric data can be taken from the age of five in the future.
National ID Card Nigeria – Pre-Enroll Process!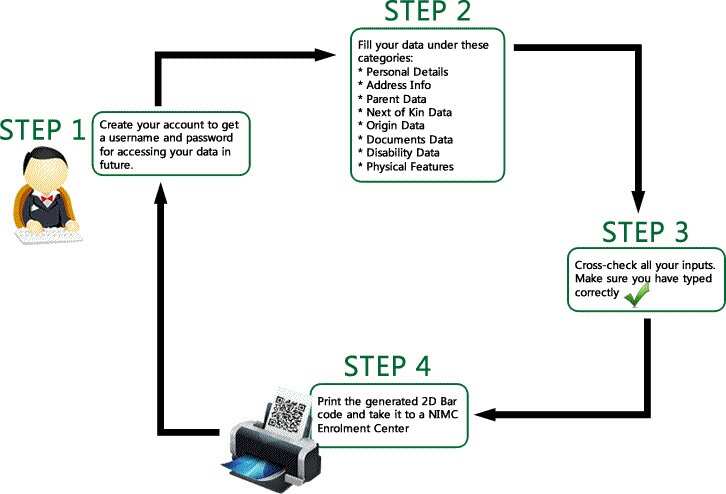 Check the official website of the enrollment – www.ninerol.gov.ng where you will be welcomed at the National Identification Number pre-registration portal!
When the website is opened in the browser, you will be required to create an account. It means to enter your email. If you don`t have an email – you can create it with Gmail.
When you have created your account successfully – you can sign into it now!
The pre-enrollment process will require answering the question about yourself. You will need to fill the categories, like Physical Features, Disabilities, Next on Kin Information, Other Documents, Parent`s Data, Address Information and Personal Details. Double check all your answers – you shouldn`t make a mistake.
Revise the information for any spelling errors again.
Save the information and generate a 2D barcode that protects your data!
Print the generated 2D barcode.
Prepare the documents to take with you to the NIMC Registration Centre (driver`s license, university ID or voter`s card)
Find the nearest NIMC Registration centre and head to it. If you have problems in Finding the centres, check the end of the article to find the nearest to you.
At the NIMC registration centre, the NIMC officer will scan your barcode to retrieve the data.
The officer will scan your other documents.
The officer will take your fingerprints and photograph.
You will need to verify your data.
After that, the National Identification Number will be generated and given to you.
National Identity Card Registration Centres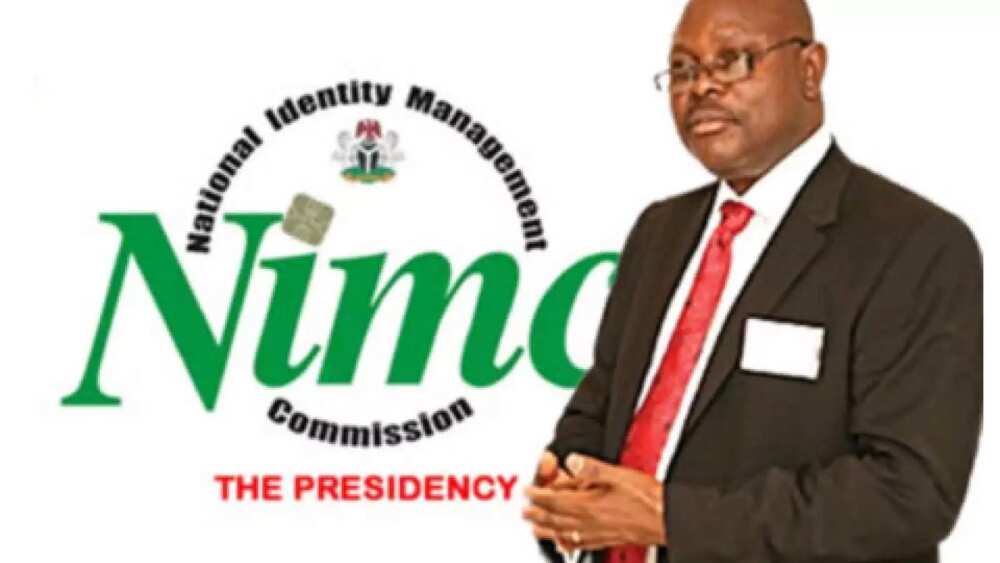 If you have troubles finding the nearest National Identity Card Registration Centre in Lagos, then take a look at this list with addresses.
NIMC of Office in Lagos;
Yabatech – Multipurpose Building at Yaba College of Technology;
UNILAG ERC – Property Management Building of Faculty of Education;
Synagogue Church of All Nations – 1, Segun Irefin of Egbe Road in Ikotun;
Lagos State University, Ojo – MBA Block of MBA Board Room in LASU;
Iru LCDA ERC – 1-7, Muri Okunola Street, Victoria Island;
Ikeja Local Govt. – 1, Obafemi Awolowo Way, Ikeja LGA, Ikeja;
Ifelodun LCDA ERC – Efelodun LCDA;
Ibeju-Lekki LGA ERC – Local Government Secretariat HQ, Ibeju-Lekki;
Amuwo Odofin LGA ERC – Amuwo Odofin Local Govt Secretariat, 41 Road, Festac Town;
State Office Card Activation – Plot 1b Obafemi Awolowo Way, Alausa Ikeja;
State Office ERC – Plot 1b Obafemi Awolowo Way, Alausa Ikeja;
Lekki VIP – 3 Otunba Adedoyin Ogungbe Crescent, Suny Motors Building, Lekki Phase 1.
It is time to get your own National identity card! USe this guide and get it this week!
READ ALSO: Voters registration begins nationwide on April 27
Source: Legit.ng